DIY Black and Golden Flowers Vase
March 21, 2017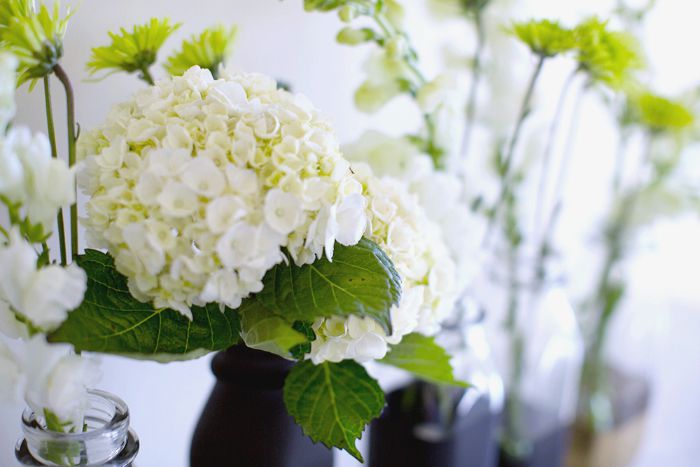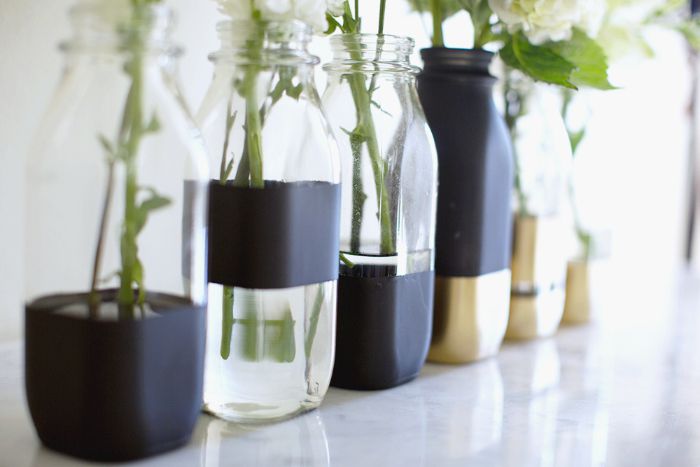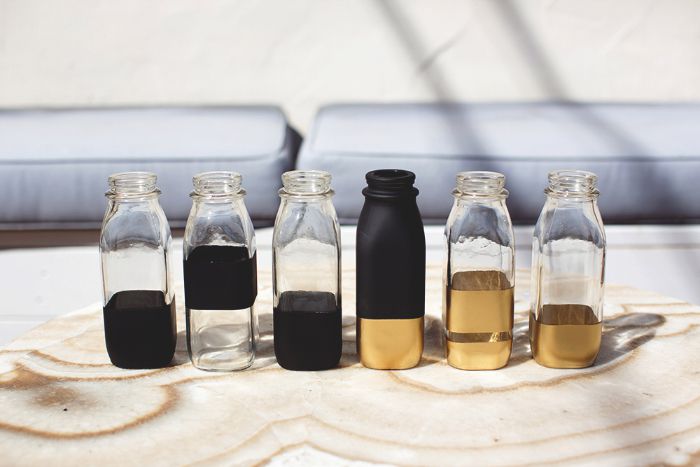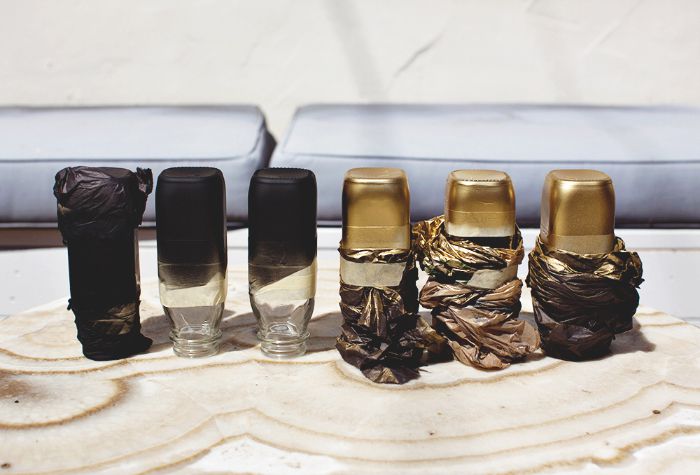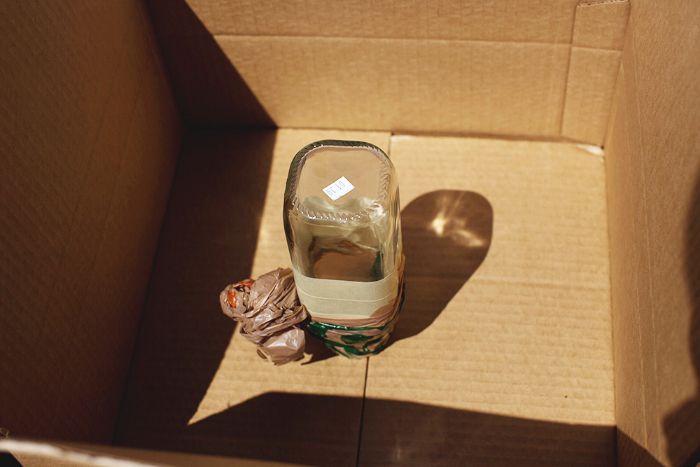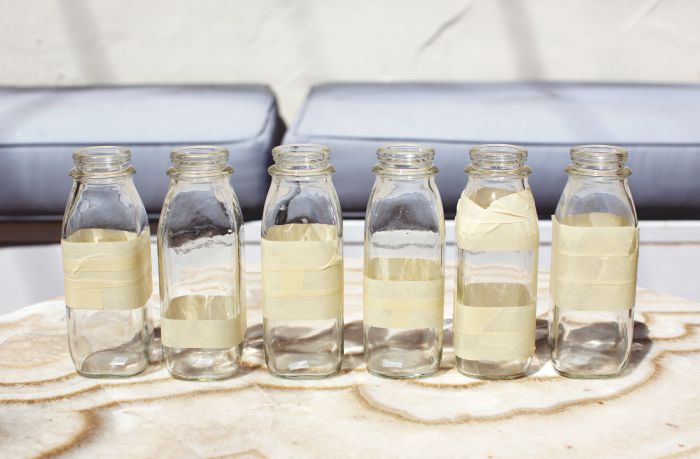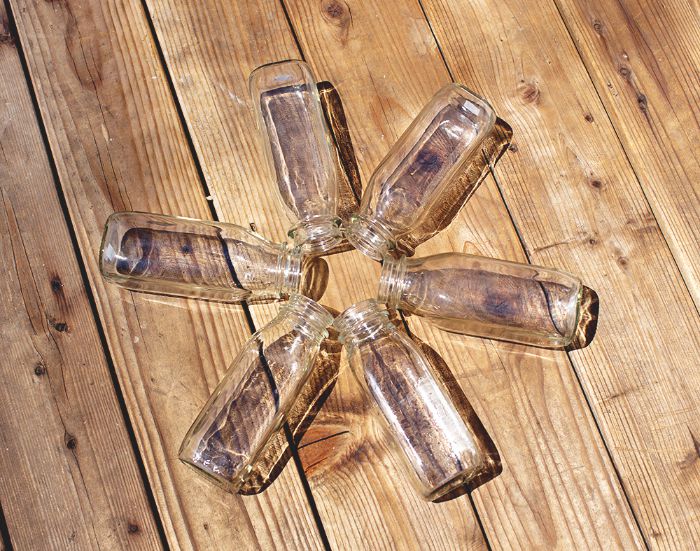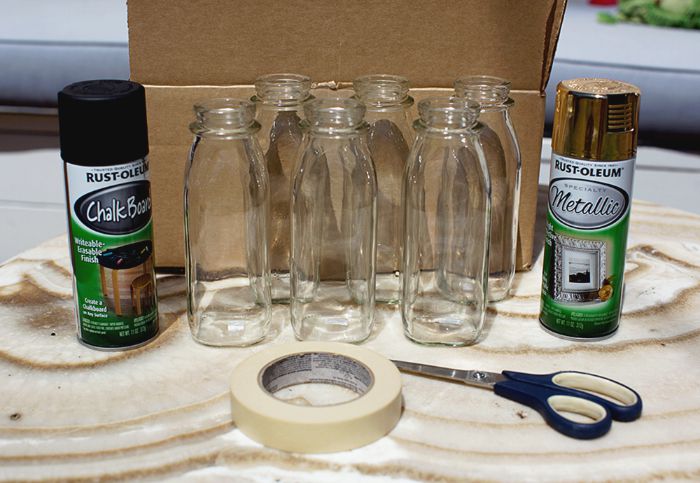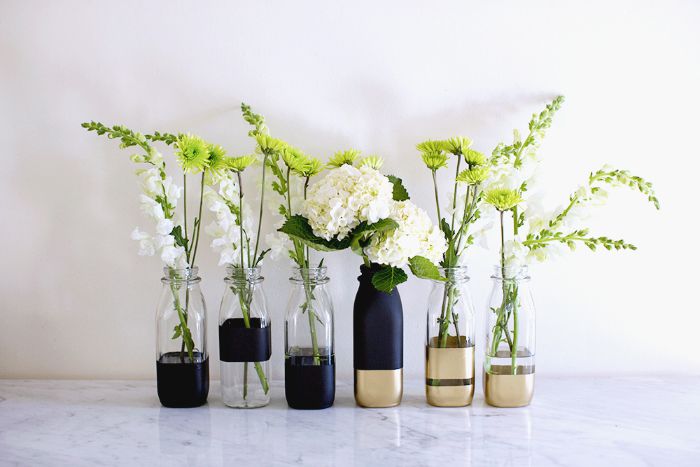 Hello everyone!
Have you ever been in a situation when you have lots of empty glass bottles and just don't know what to do with them? Well, I've been searching and found a great DIY created by Song Of Style on how to create a cute flower vases. It is also a good way to recycle the glass as the Author's saying. It is very easy to make and I am sure you will love the result!
Here is what we will need today:
- 6 empty glass bottles (you can get more or less)
- 1 can chalkboard spray paint
- 1 can metallic spray paint
- Scissors
- Painters tape
- An empty cardboard box (we will need this when painting so it should be big enough)
- A couple of plastic bags or zippers
- Gloves (I am a mess so I prefer to secure my arms)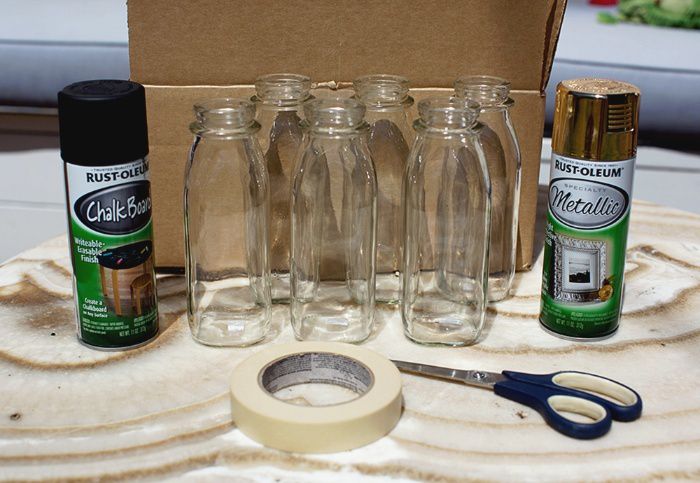 Step 1.
Wash the bottles and dry them.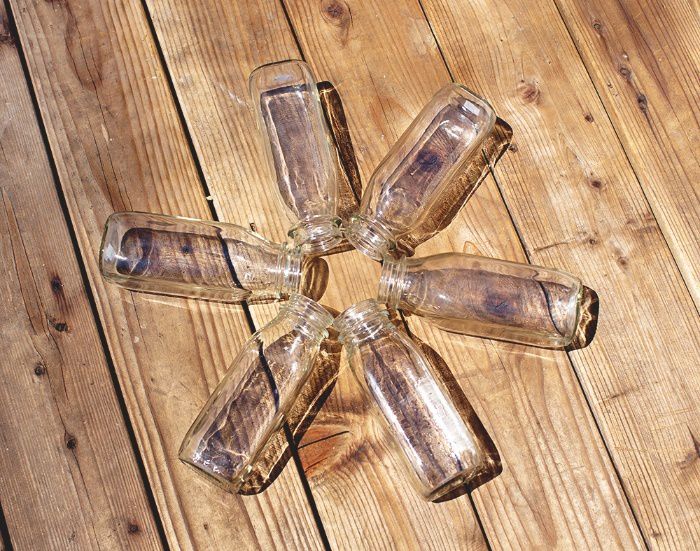 Step 2.
Use the painters tape to create designs. Here comes your creativity and imagination. Make different designs, improvise!
Step 3.
When you have decided on the design, cover the places that you do not want to be painted using plastic bags or zippers. Fix them with the tape if needed. If you are going to spray the bottleneck don't forget to stuff it with the tissue paper so the paint won't get inside.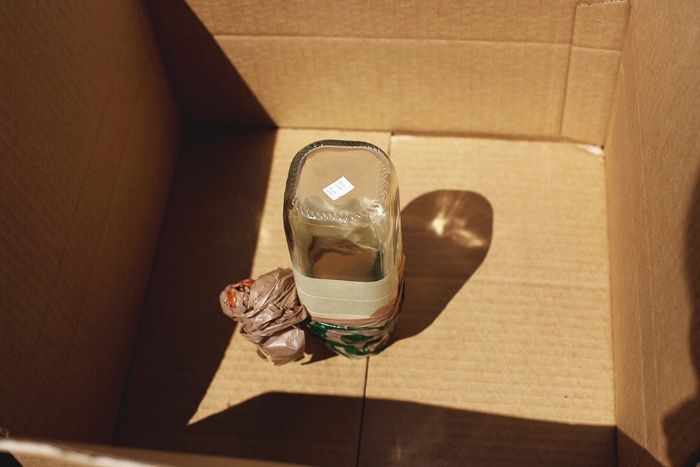 Step 4.
Time to paint! Put the bottle in the middle of the cardboard box and start spraying the bottle going around.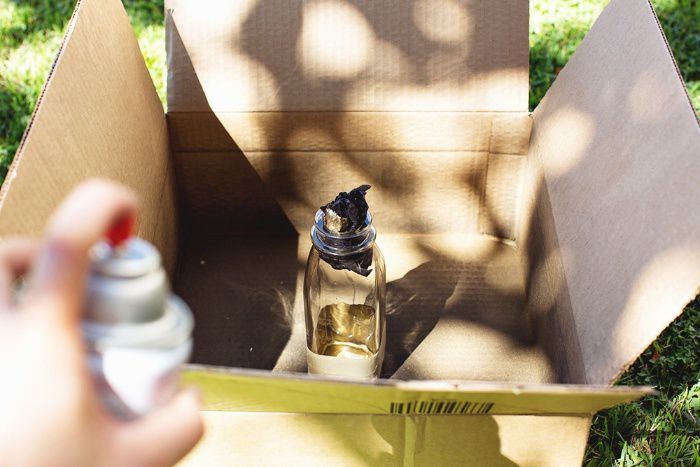 Step 5.
Leave the bottle to dry up for 15 minutes then put one more layer of the paint so the color will look bomb. Let each bottle dry for 40 minutes.
Step 6.
After all the bottles dried take off the plastic bags and the tape.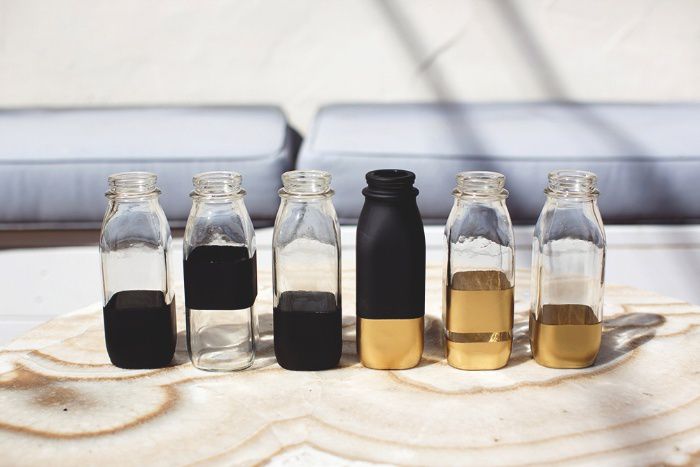 Now we are done! Get some beautiful flowers and you are ready to show your vases to your guests! Aren't they looking unusual? The best part is that those bottles will go well with almost every interior design. If you don't like the black and gold colors you can simply choose other ones and paint your bottles with just the same technique.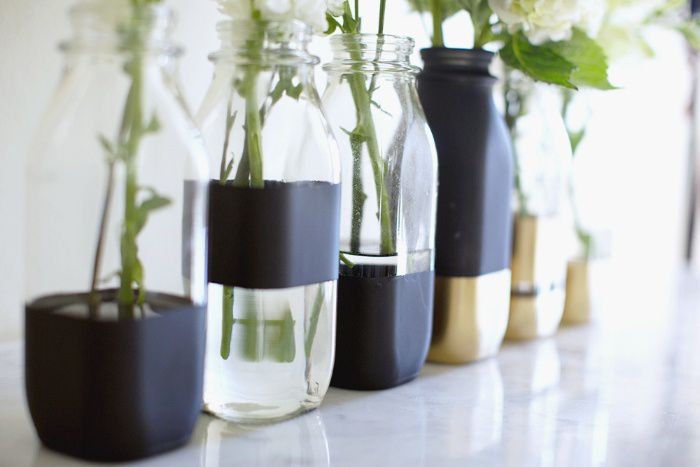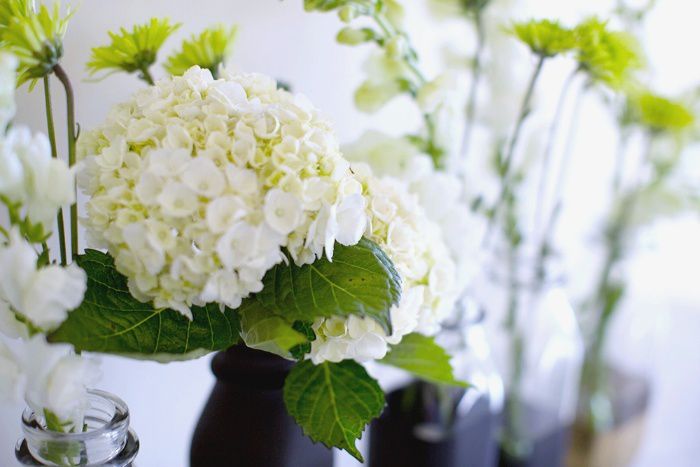 Source: songofstyle.com