DIY Taco Earphones Holder
March 7, 2017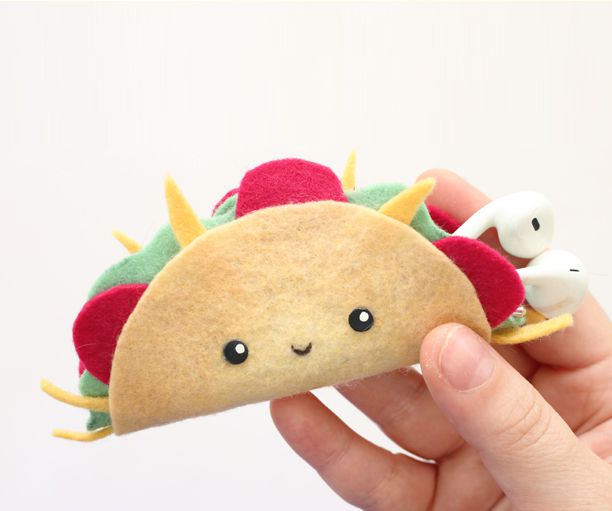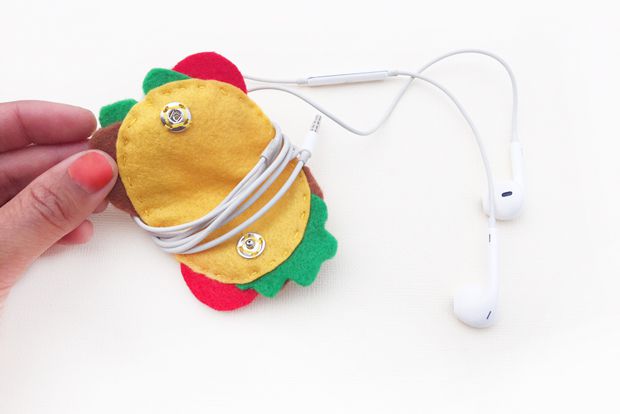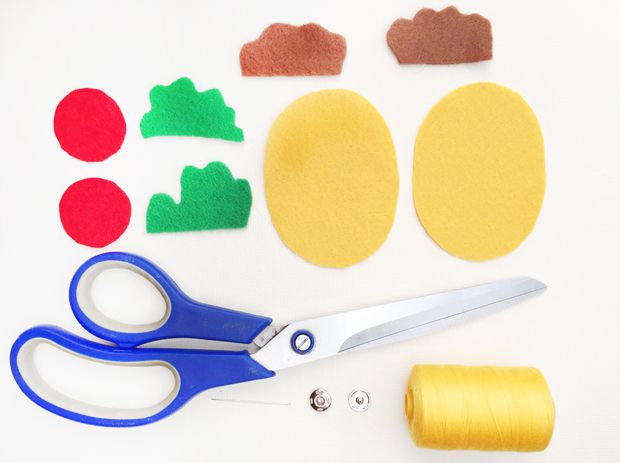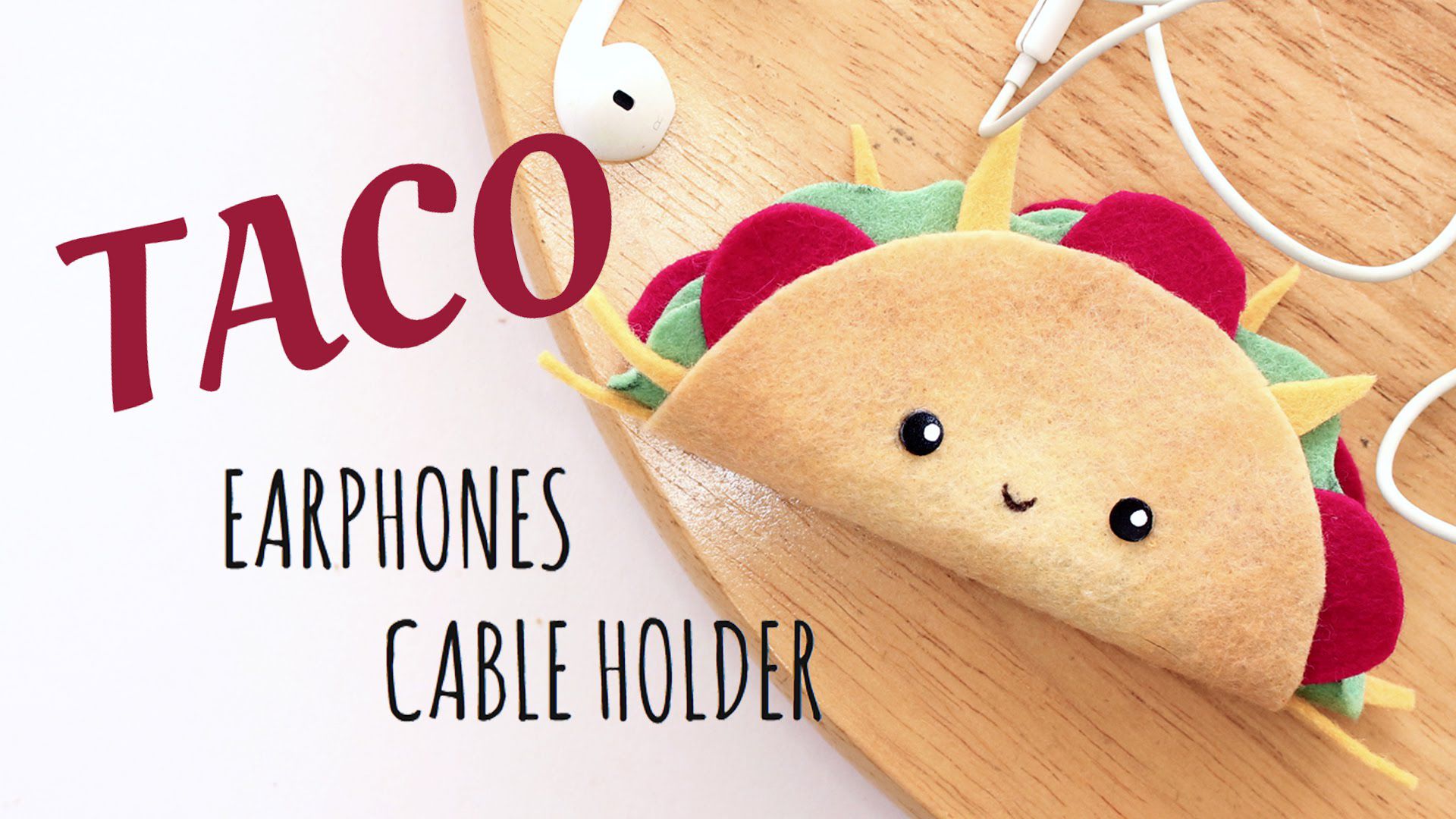 Everyone have earphones. And it is a common problem when they begin to knotting. Here's an awesome idea how to stop it and solve the issue with such a nice and cute holder! Handmade holder in form of Taco will definitely bring you good mood for every day. And creating it handmade by yourself will bring joy for adults and kids. So let's do it!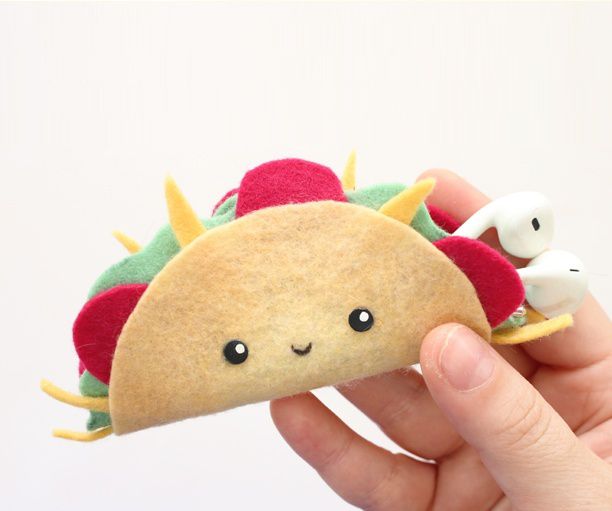 For the handmade Taco earphones holder you will need:
Craft felt - 4 colors: yellow, green, red and orange;
Patterns;
Scissors;
Buttons;
Glue;
Polypropylene (craft plastic);
Marker.
First take an orange felt and the pattern. Draw a circle on the felt and cut it. For it to look brighter we took crayons powder to color it.
Next you should cut out sky-form pattern from the green felt.
Red felt is using to cut 6 pieces. And 8 triangle pieces from yellow one.
Now take your orange circle and put a glue on it. To its edges you should glue red and yellow pieces. For two sides use not 1 but 2 triangle pieces.
In the middle put a green part. Press it with light swats.
Now bend the whole construction and cut details which might disturb you. Take buttons and glue them to the base.
Let it dry for a few hours.
You can draw eyes or make them from polypropylene. Just cut little circles using puncher - glue them as eyes and draw white dot inside. Draw a small mouth using pen.
Your awesome handmade holder is ready!