DIY cute fruits from wreath!
February 8, 2017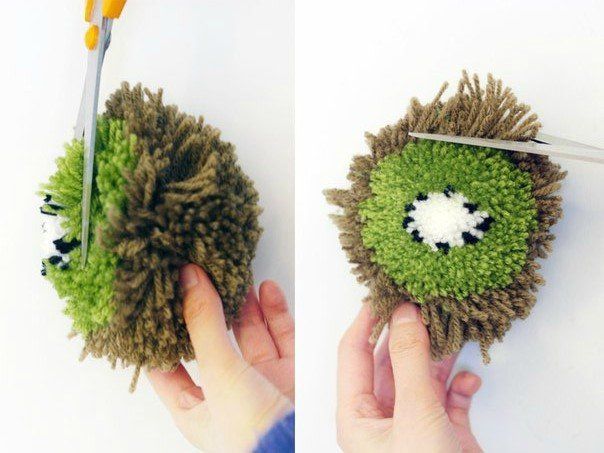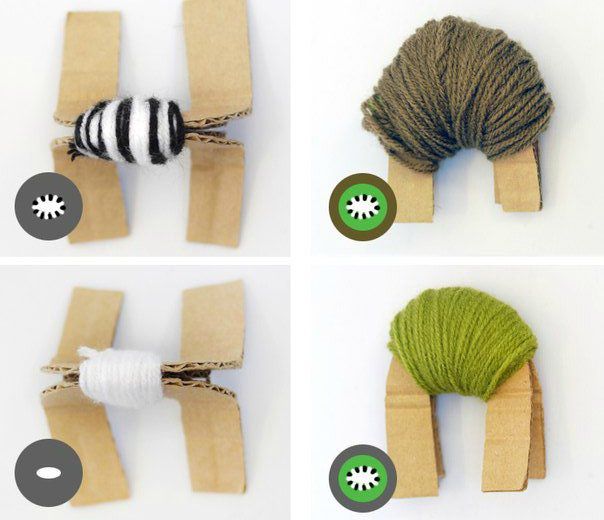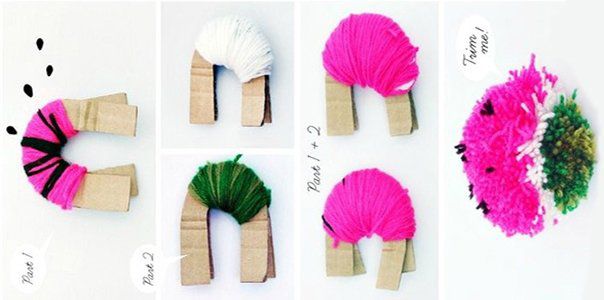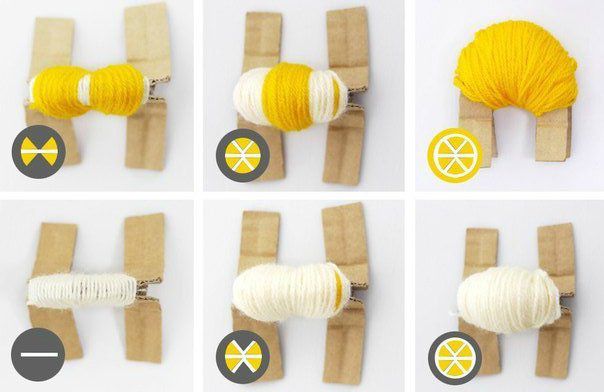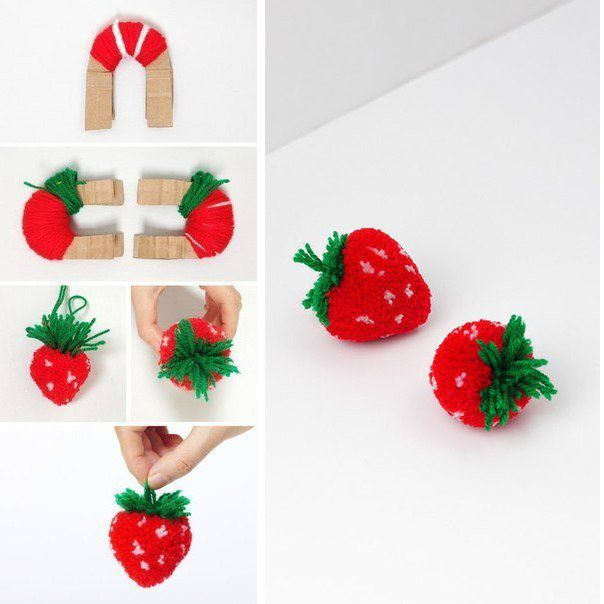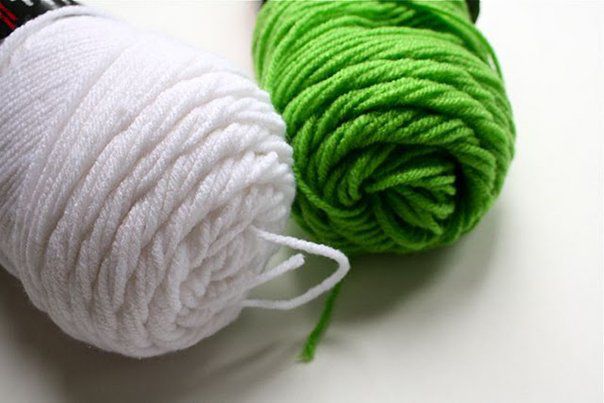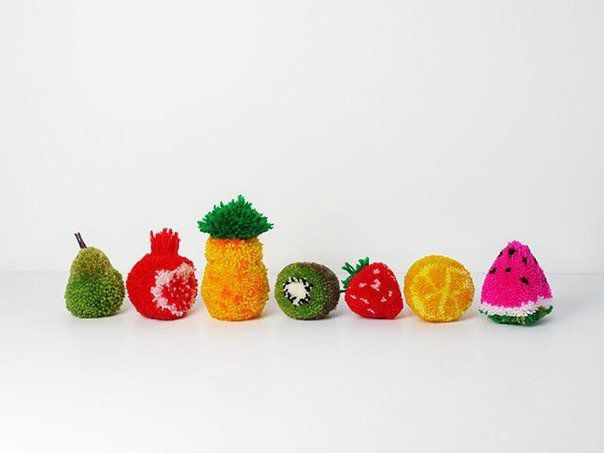 Handmade little fruits will become an amazing idea for windy winter weather, when all of us need some juicy colors so much. Here's an instruction, which will show you step by step how to make this cute little toys with your own hands!
For cute fruits you will need:
colored cotton threads,
cardboard pieces,
scissors.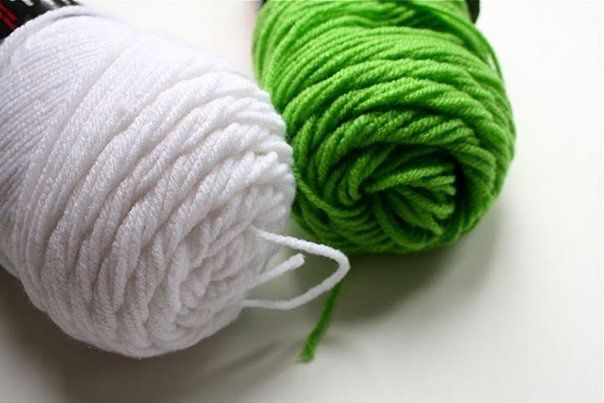 Attention! Choose extremely bright threads, the brighter – the better!
The principle of the manufacturing of fruits is to wind the thread onto the cardboard thus eventually turned to a colors of a fruit (berries).
To make little strawberries toy you'll need red, green and white threads. Wound them on a cardboard shoe of two halves, as shown in the photo and place the scissors between the cartons, cut the along the outer edge.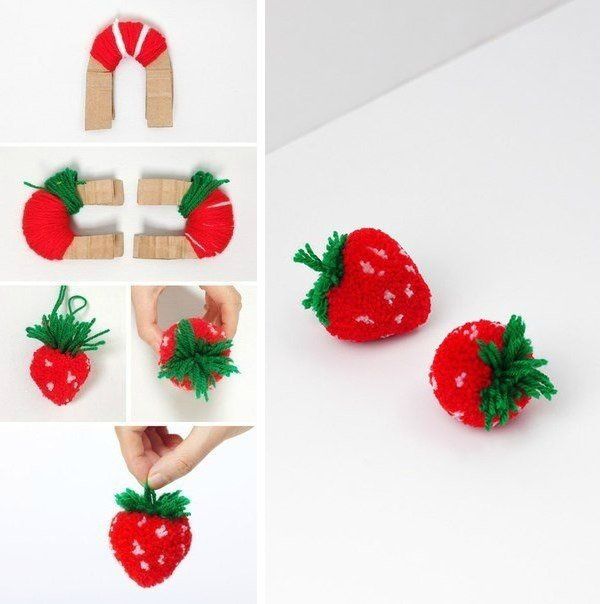 Then everything is simple: the inner edge of the uncut securely tie with green thread (this can be done before cutting threads). Spread pompons. Give a shape of strawberries to pompon by cutting it in the right place with sharp scissors.
To make a kiwi, prepare green, brown, white and black thread. Scheme manufacturing products from yarns is listed below.