DIY Polymer Clay Jewelry Dish
April 26, 2017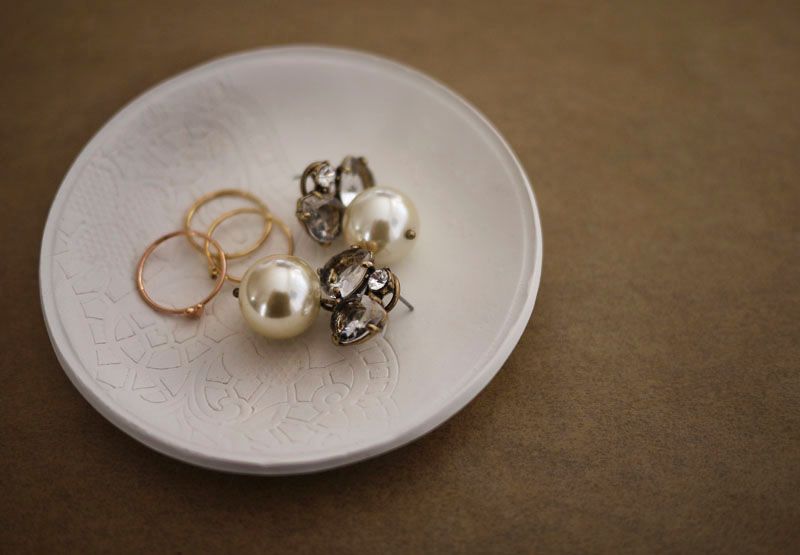 Hello there!
Every girl will agree that it is extremely hard to find a perfect place where you can put all your jewelry together. I have a few favorite items that I am wearing few times a week and in the morning always struggling to take them out of the box and put them back at night. When I found this DIY tutorial on how to make this polymer clay jewelry dish I thought it would be nice to make one and it really helped me with organizing my jewelry stuff. It will be especially good as a ring dish.
Here is what you will need:
- one small and one medium sized ovenproof bowl
- a baking sheet or wax paper
- a paper or fabric lace doily
- a rolling pin
- 2 ounces of polymer clay
- a knife
- an oven
- a nail file (optional)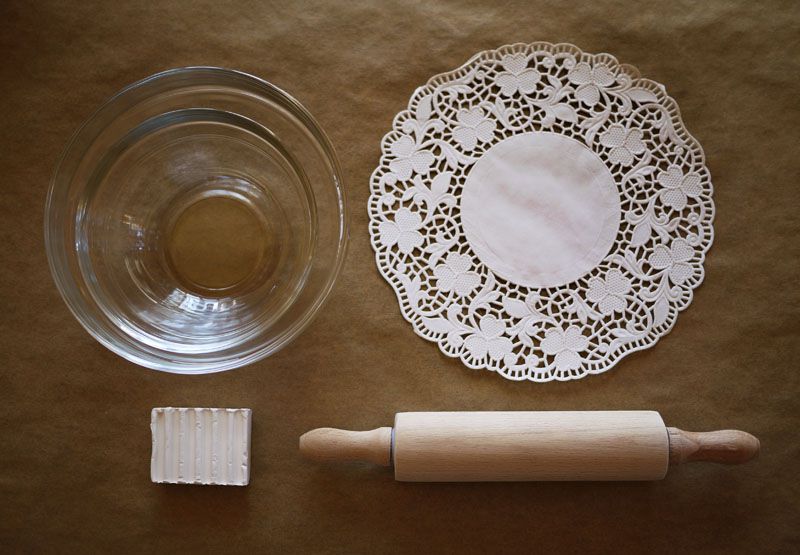 Prepare your workspace. The best way to do it is to put a baking sheet. Preheat oven following the instructions on the polymer clay manufacturer's package.
Start by conditioning the clay in your arms until it becomes softer and easier to work with. When you are done roll the clay on a baking paper.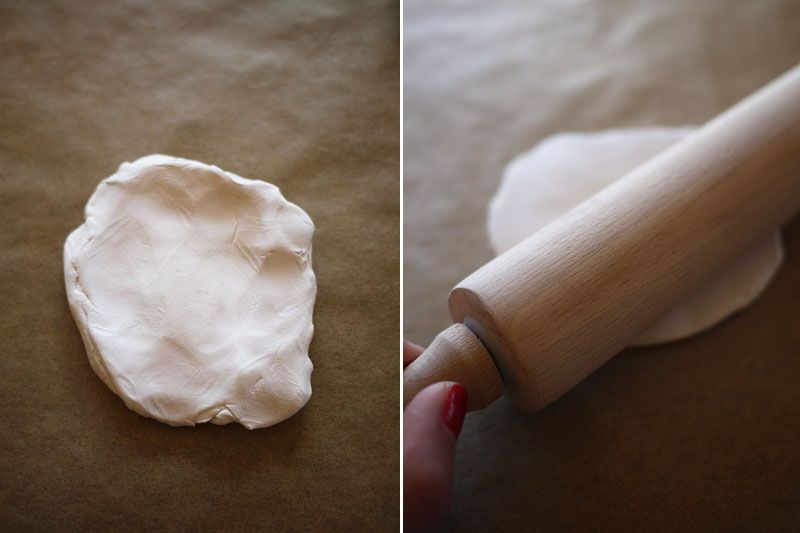 The clay should be 1/4″ thick. Put a paper or fabric lace doily onto the clay and gently press it with the rolling pin to make the design. Carefully remove the doily.
Put a small bowl on the clay and press it so it will create a circle. Using a knife cut away any excesses of the clay.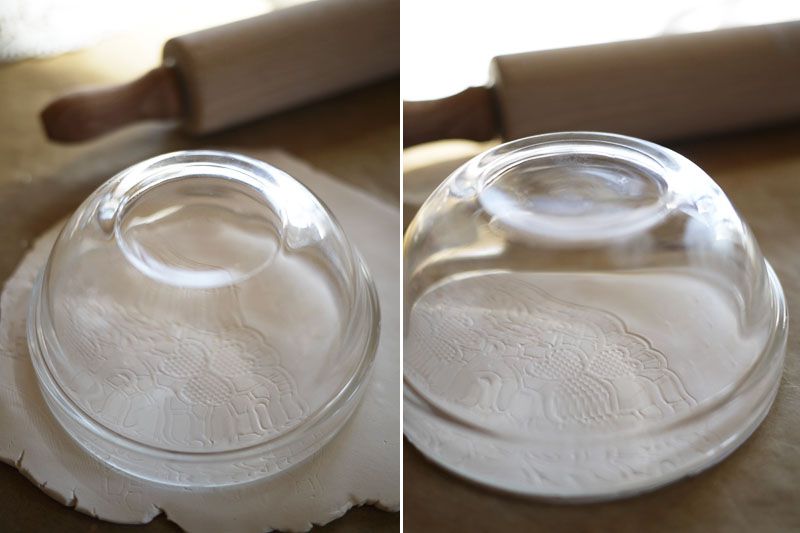 Carefully lay the clay into the bigger bowl. You may want to use the glows as your fingerprints may imprint onto the clay. Put in the oven and bake according to the manufacturer instructions. I baked mine for 15-20 minutes.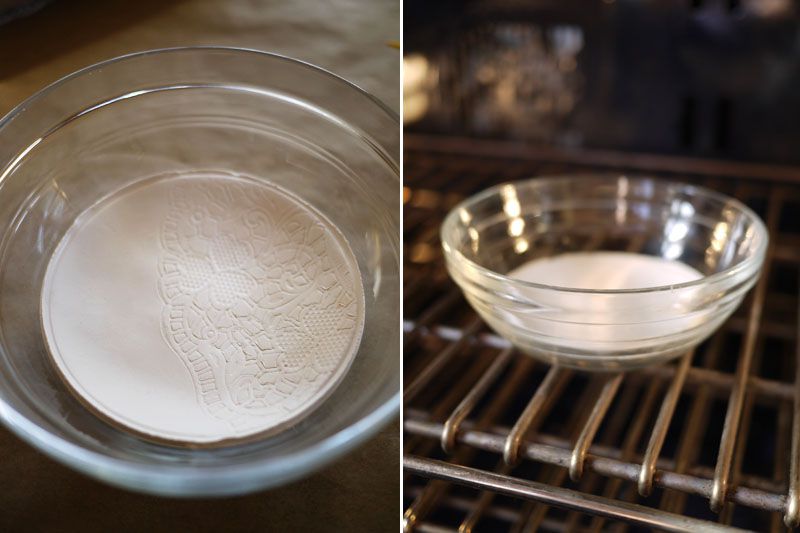 Let the clay completely cool before you will remove it from the bowl. When removing use the nail file to smooth out the edges.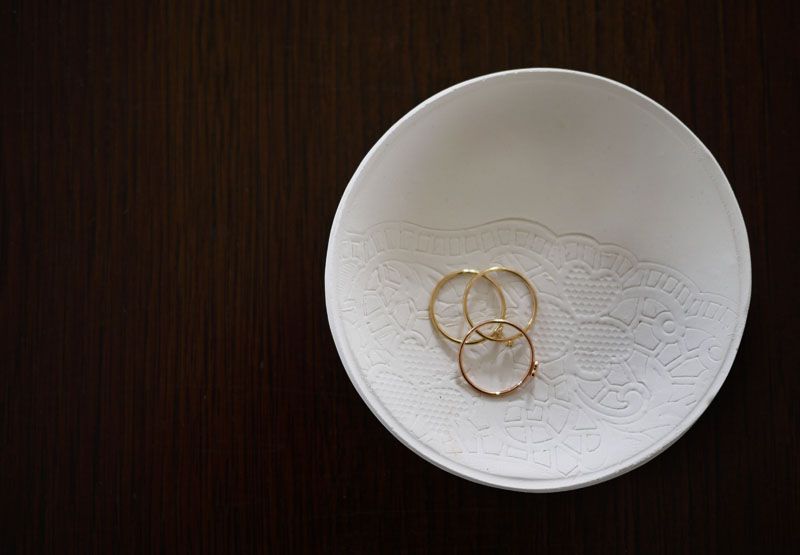 Voila! This dish look so cute and it was so easy to make, wasn't it? Now it is ready to hold your favorite beautiful jewelry and it will also be a nice decoration for your room. Use your imagination to create different patterns onto it and experiment with another colors.
Source: honestlywtf.com