DIY phone cases
June 20, 2017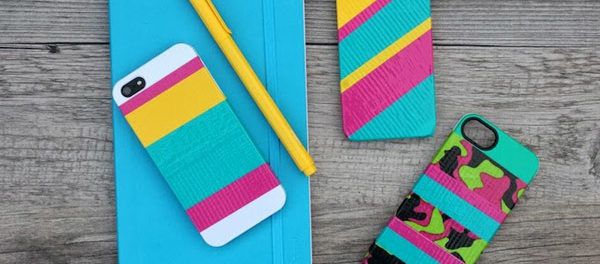 The life of modern man today is impossible without a mobile phone. Indeed, mobile phones can be seen even with first-graders. For reliable storage of the phone many people use special cases. But in this article, I suggest that you do not buy a case for your phone, but making it handmade! Surely, such a process will be able to deliver you positive emotions. So let's see how this could be.
Knitted covers
Nowadays many people are fond of knitting. It should be said that knitted things and other accessories will never lose their popularity. Therefore, the case, knitted handmade, will look great. Just choose the model you like, buy yarn and start knitting a unique product that will attract the attention of everyone around you. Remember that the cover can be connected not only with knitting needles, but also with a hook.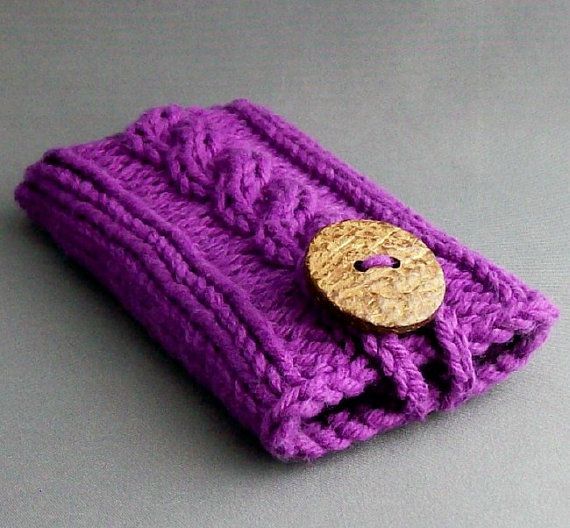 Covers of scraps of leather
If you have unnecessary scraps of skin, then use them to create an interesting product handmade. So, to create a cover you have to prepare:
an awl;
scissors;
needles;
a thimble;
a pencil;
a ruler;
zipper-fastener;
ribbon corsage.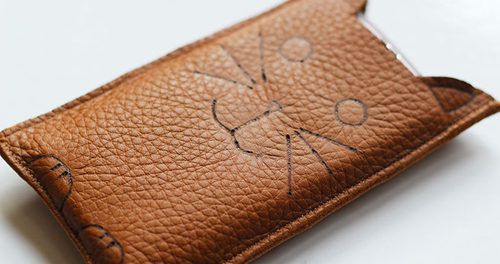 Work progress:
First you need to take down the size of your phone. After that, according to calculations, its worth making a pattern. Now the contours of future details must be applied to the skin. It must be done without fail.
Next, proceed to excision. Then we take an awl in hand and make holes that will be used for the stitches. In the following, the parts are carefully fastened with threads. If the cover is ready, then it must be decorated.
You can do it on your own. A decorative button or clasp is suitable here. You can also use a decorative stitch. In the end, it is necessary to make a corsage loop, which will help to easily get the phone out of the leather case. Your case is ready!
Cover made of cloth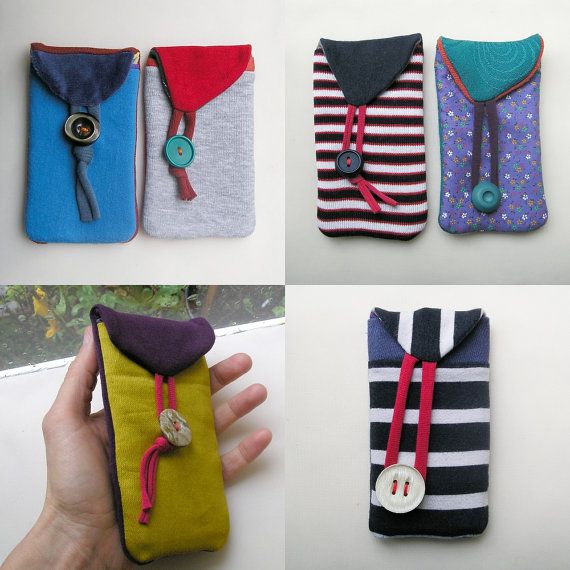 If you decide to make a fabric cover, then you must find a piece of bright cloth. Also it is worth to find the beads for decoration and shoelaces.
Work progress:
From the fabric you can sew a bag. After that, it is necessary to tuck the upper part of the bag and make a lace cake out of it. In this hole, thread a tight lace. Well, now the cover can be decorated. Here you can do something original.
Case made of beads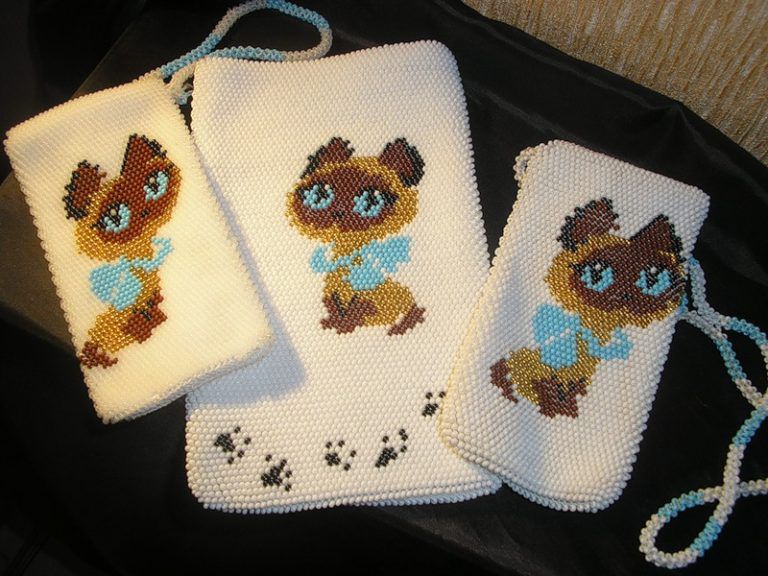 Such cases can be executed in different versions. And in any case, you can find for yourself the ideal version of this product.

Covers of rubber bands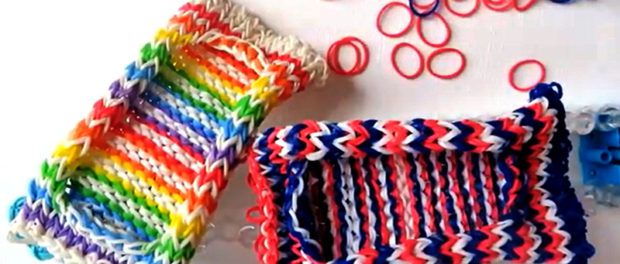 Rubber bands today are still popular. From rubber bands people create a variety of things that make everyone happy with their attractiveness and brightness. Covers of rubber bands are different. And here I present some original ideas for dull creativity.