DIY Candle Decoupage
March 10, 2017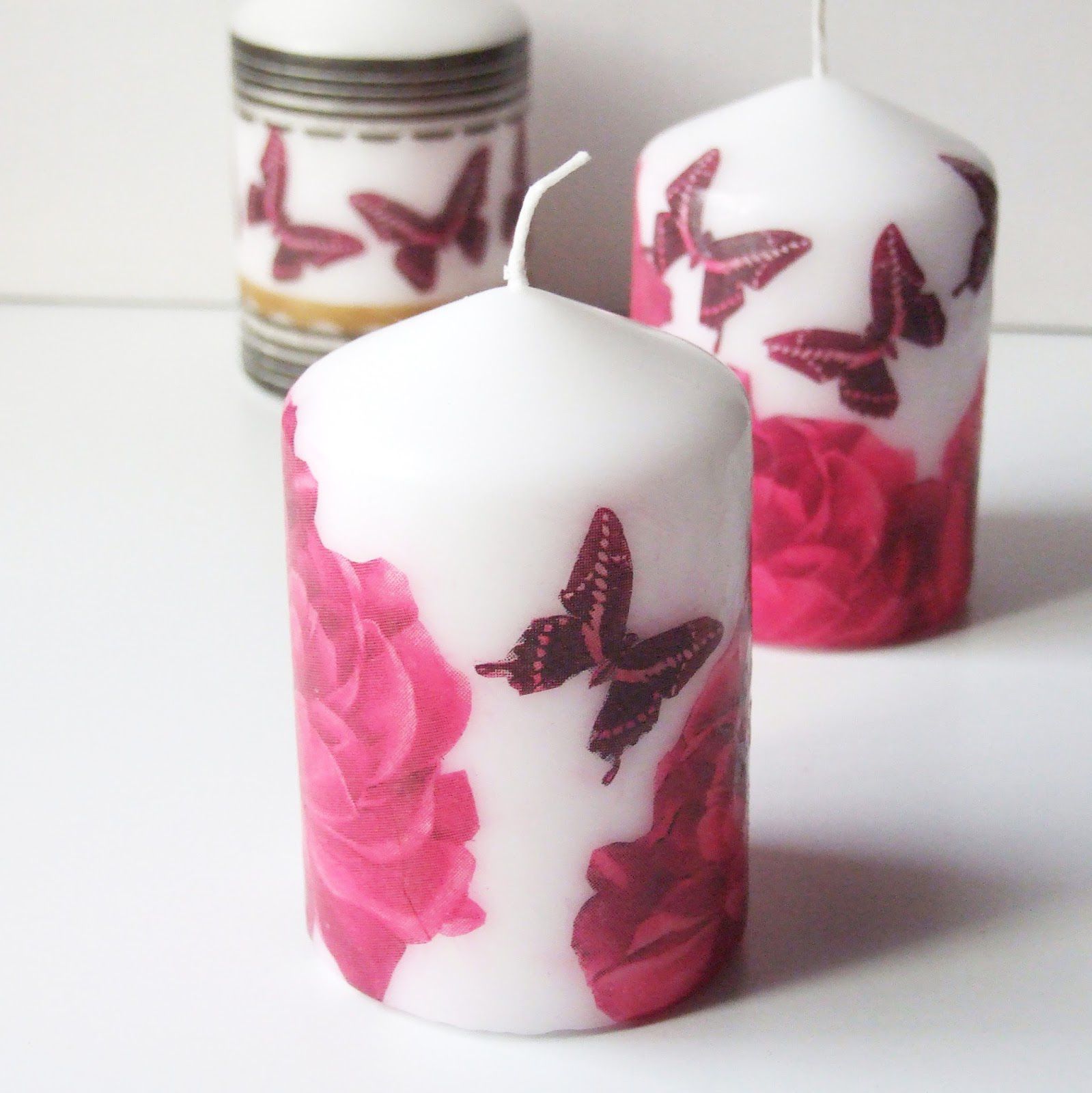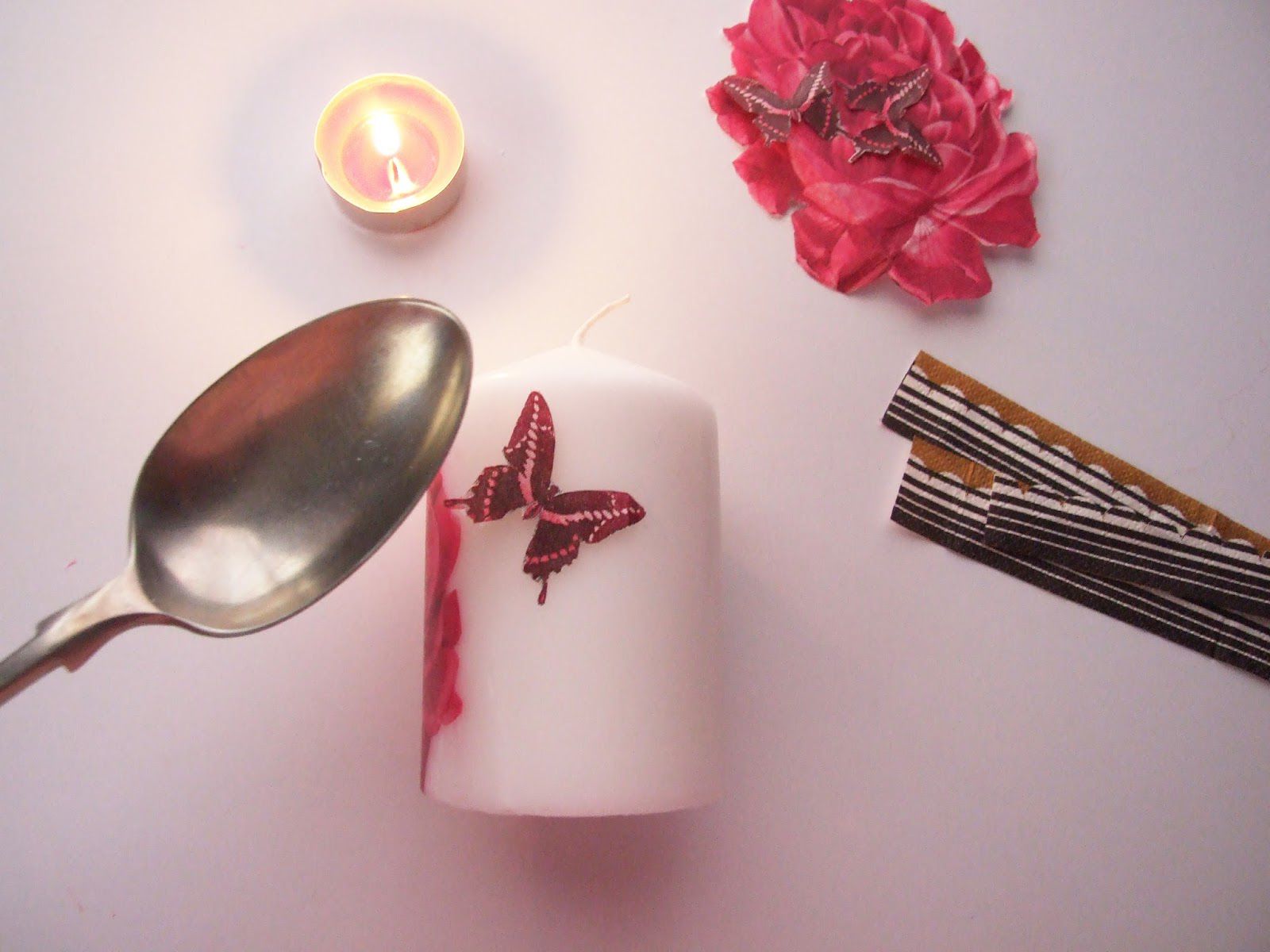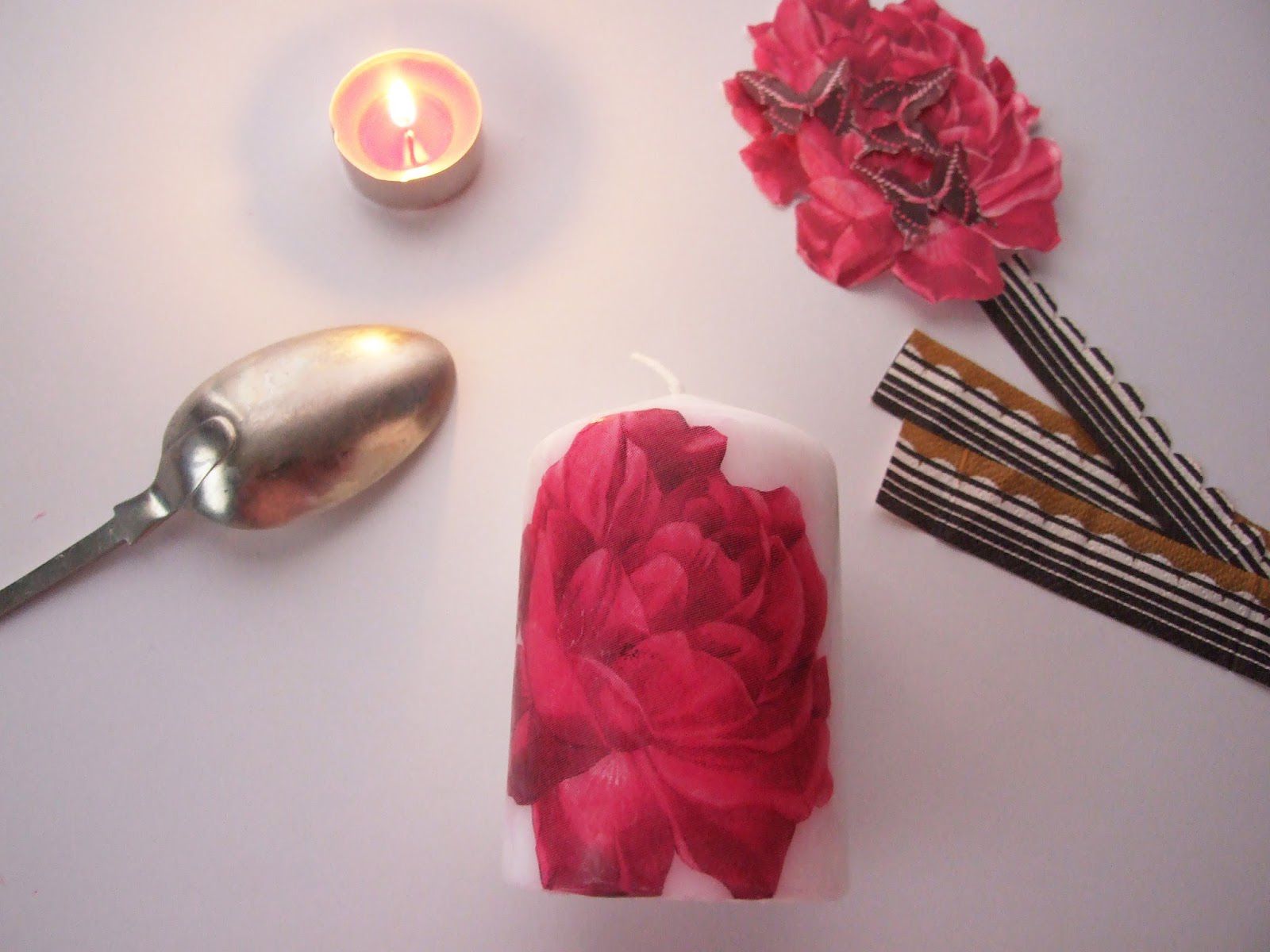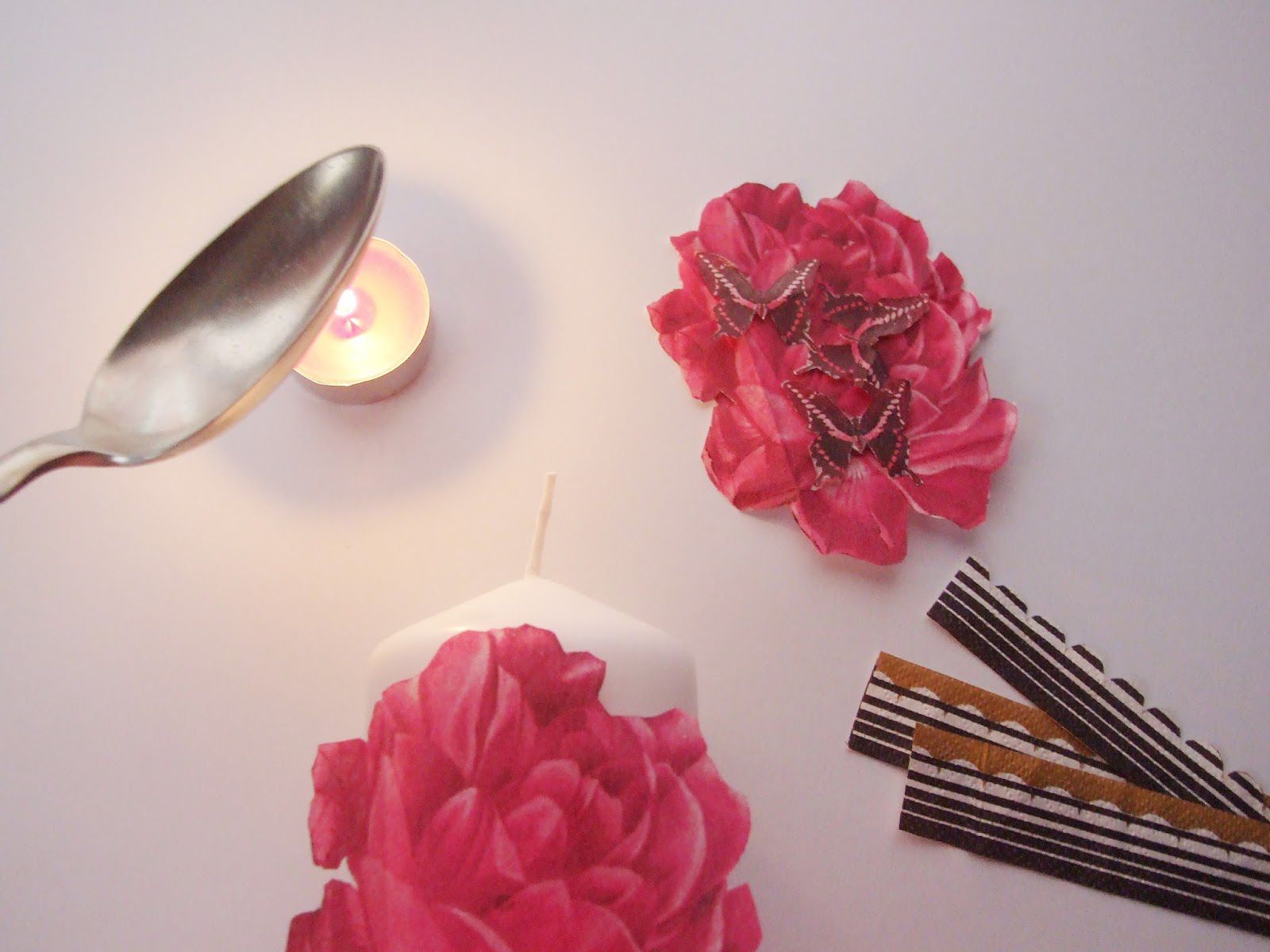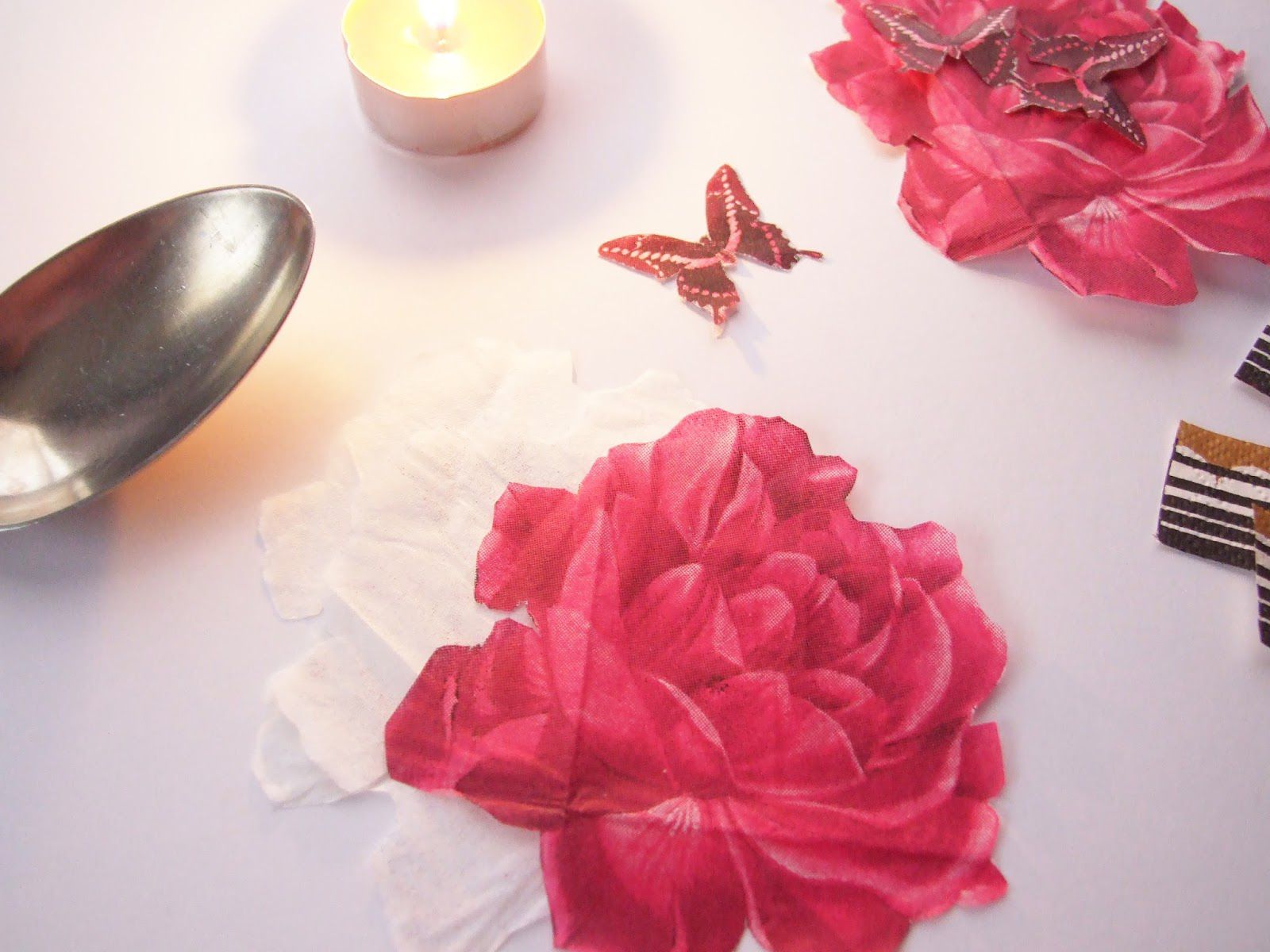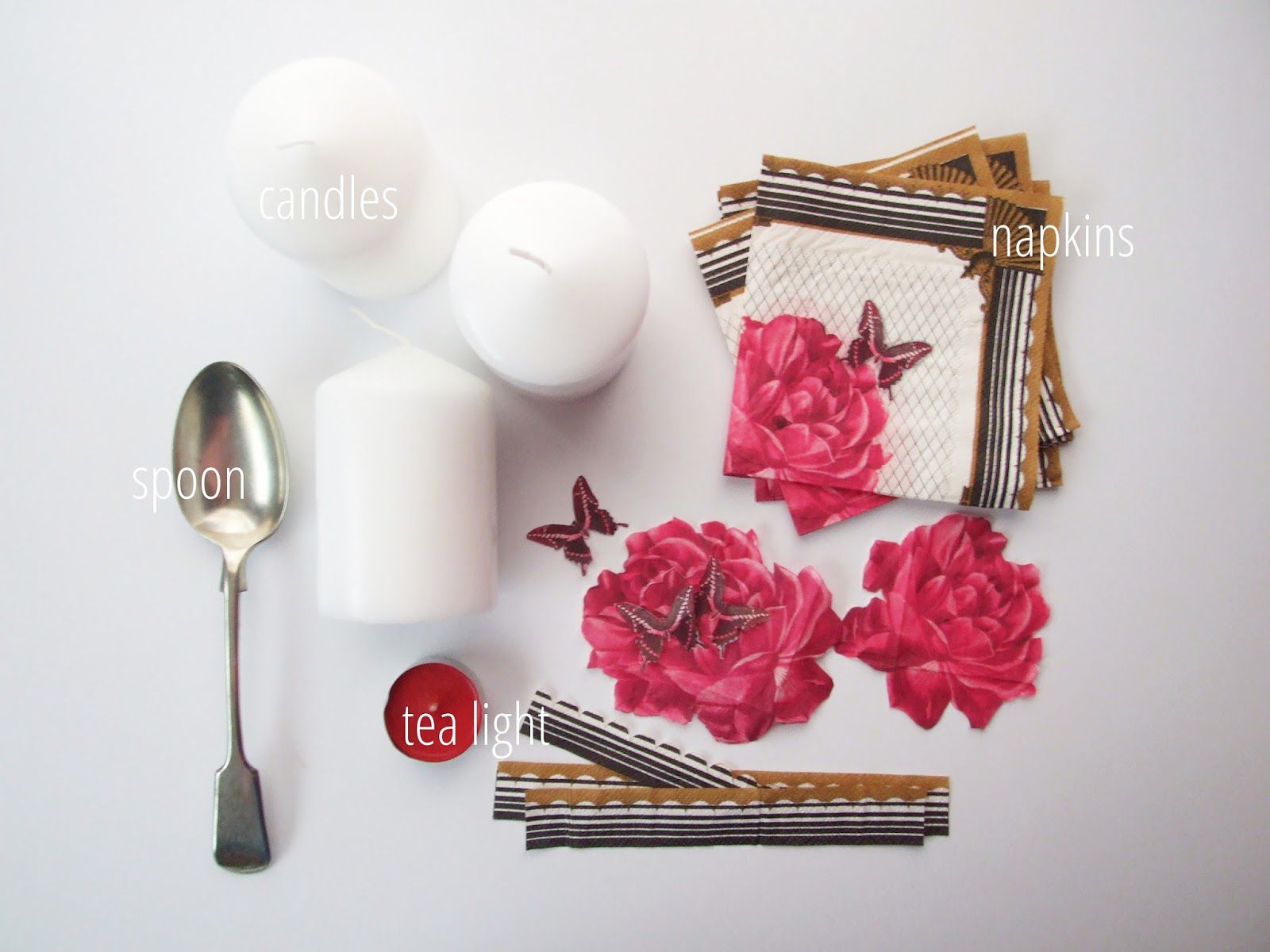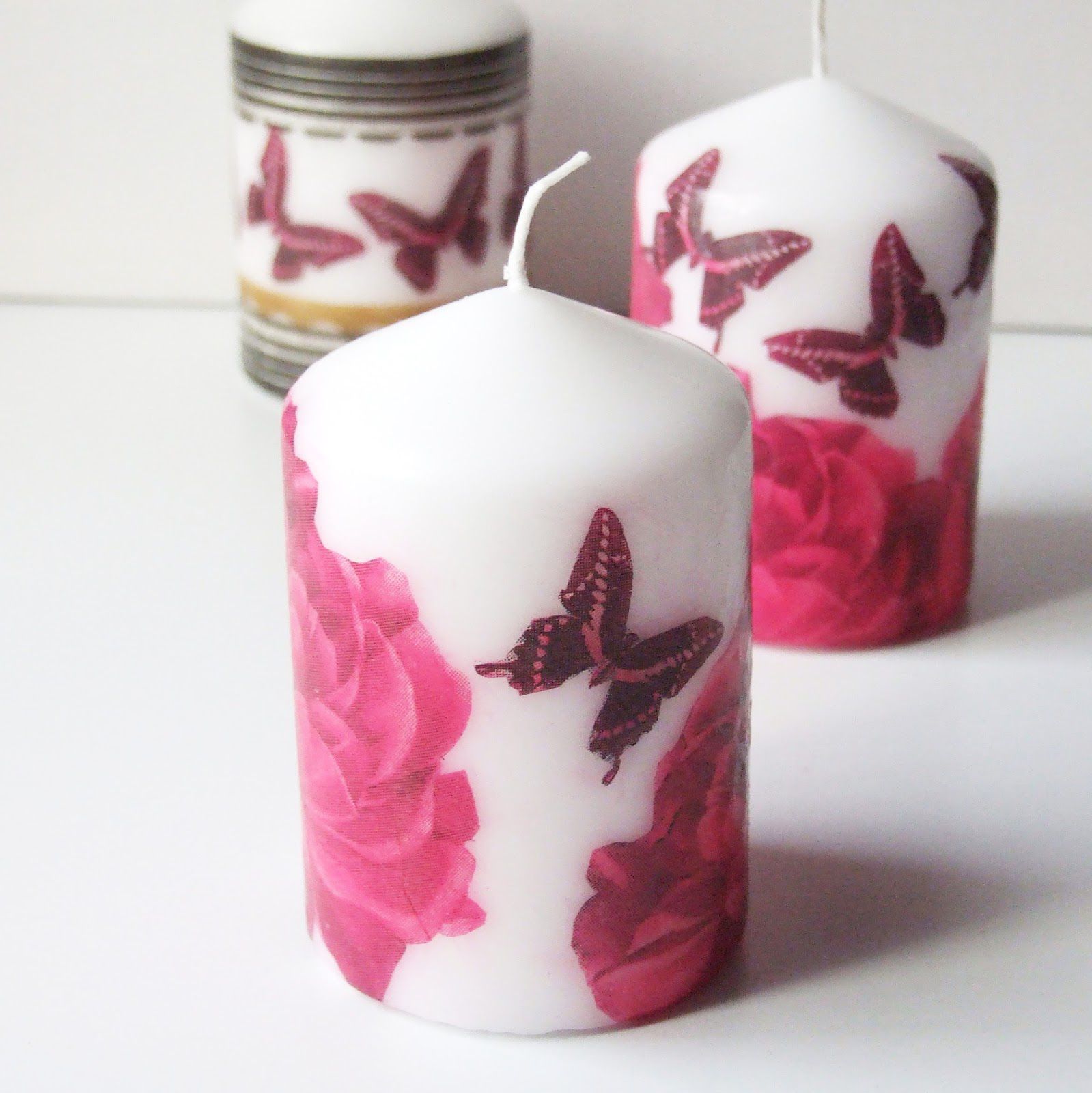 What is one of the first things you can think of, when you hear the word "romantic"? For me it is a flowers chocolate and candles. Of course you can buy a nice candle set but wouldn't it be better if you could make them by yourself. How to decorate your home or bring some romantic atmosphere to your date night? Today I'm going to show you how to make candle decoupage by yourself.
Decoupage – is an art of decorating objects with patterns. Candle decoupage is a very interesting thing as you can create different varieties of them. My mother used to do this and everyone who got a candle present from her was so pleased. I must say it is supper nice to have some of them at home. It is lots of fun as well because there are plenty of napkins with different patterns in the stores and you can choose anything you want! Make a candle for a kid's bedroom or some special occasions as somebody's Birthday, Anniversary, New Year, Valentine's Day, Easter and so on. See, lots of them!
So let's get started.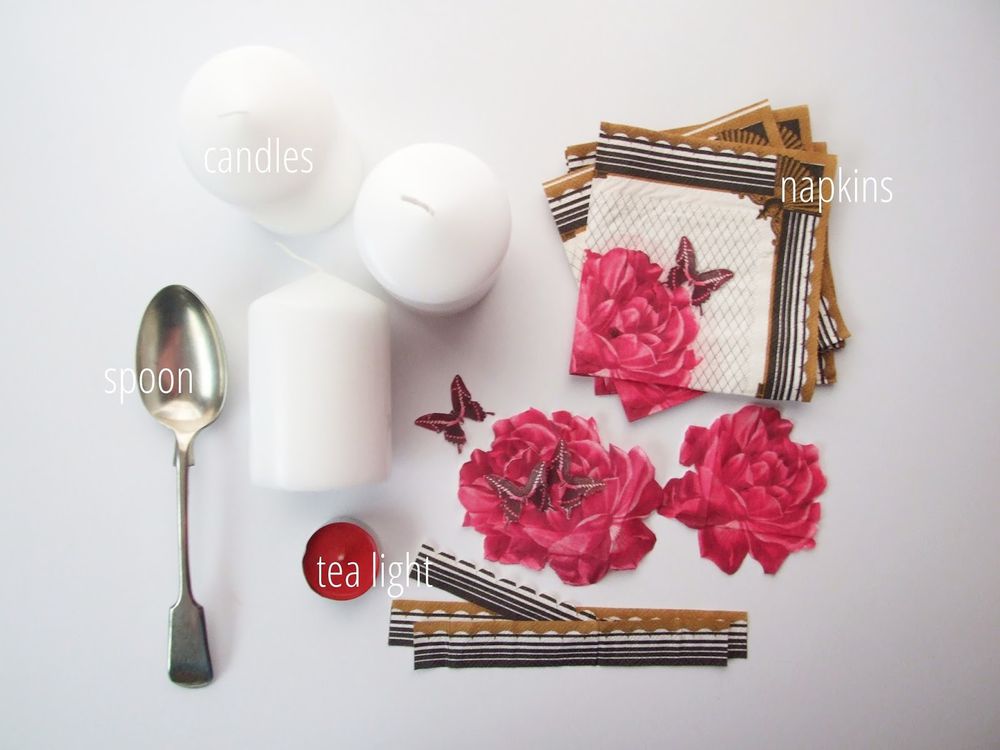 For this DIY you'll need:
- Plain candles (the size and shape is for you to decide. It is better to get a white ones as your pattern will look much better on it)
- Napkins (get yourself a napkins with a pattern you like, today we are going with the floral ones)
- Manicure scissors
- Metal spoon and tea light for heating it over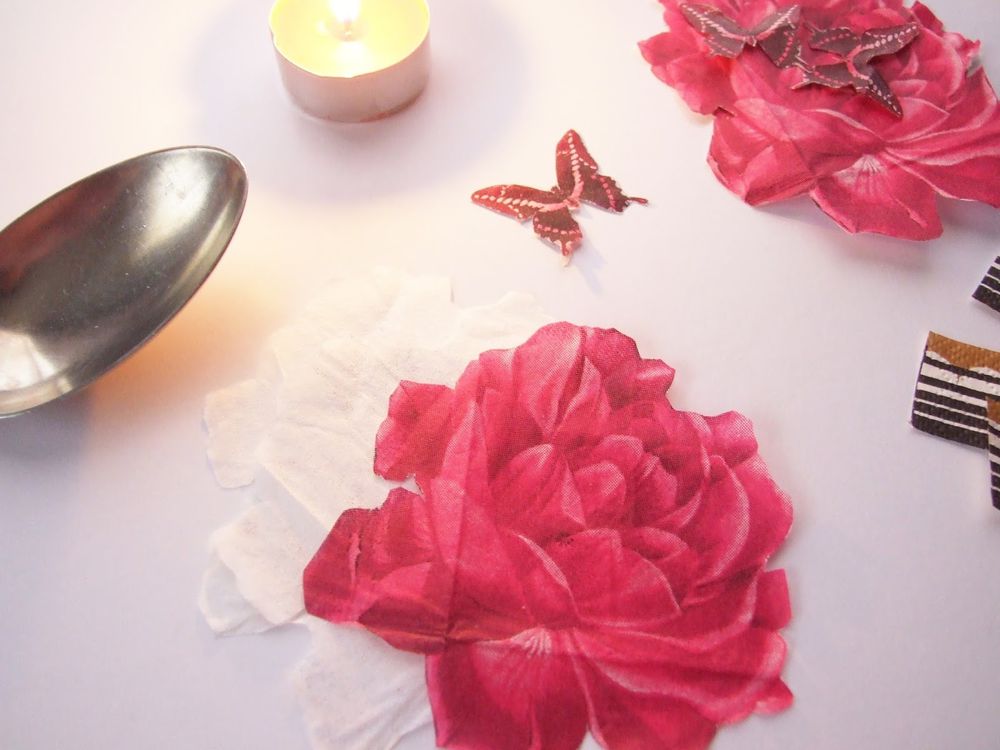 1. Take your napkins and cut the image you will later apply onto candle. Peel apart all the layers you'll only need the first one.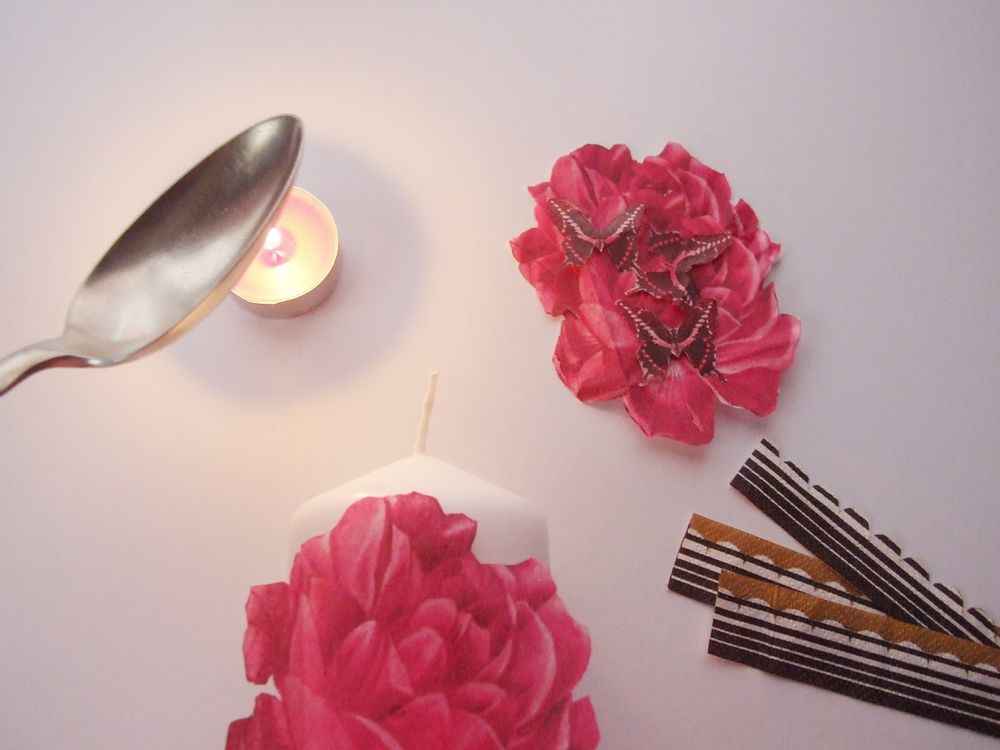 2. Layout your napkin on the candle and start heating the spoon over the tea light. Be careful, don't burn yourself.
3. Heat the spoon upside down so that if the spoon will became blackened from the flame you won't ruin your napkin.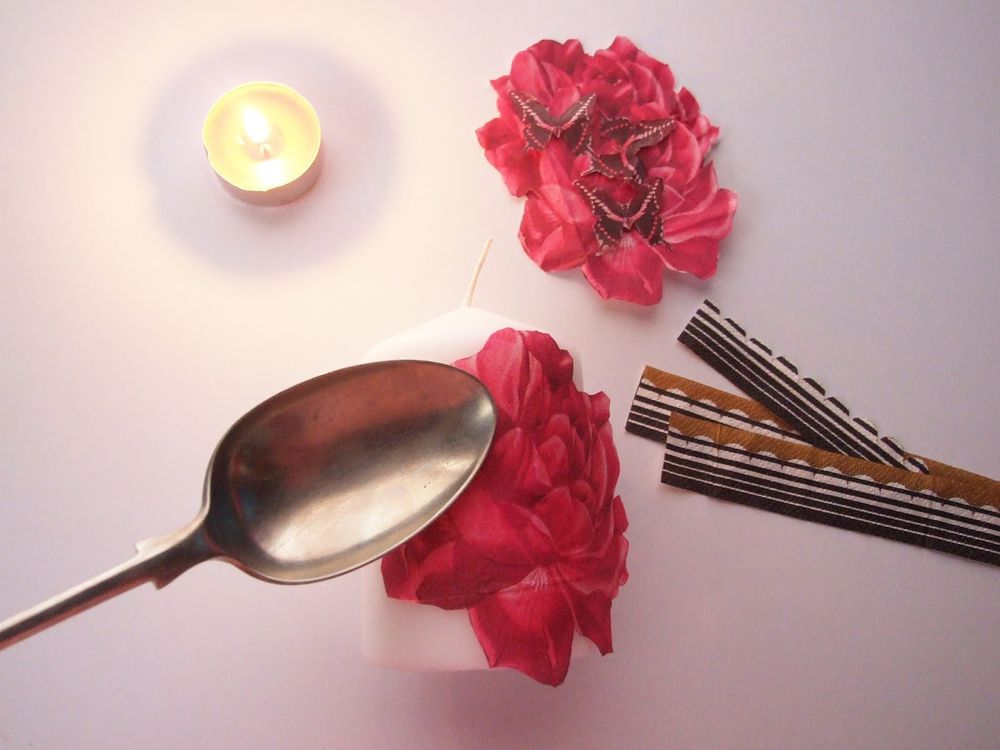 4. Rub the spoon over your napkin until you'll see melting wax through the napkin. Don't push to much so the candle won't deform.
5. Repeat steps 3 and 4 until you finish with the napkin.
6. Now when you have finished your job take a look at the candle. Add more pieces if you want.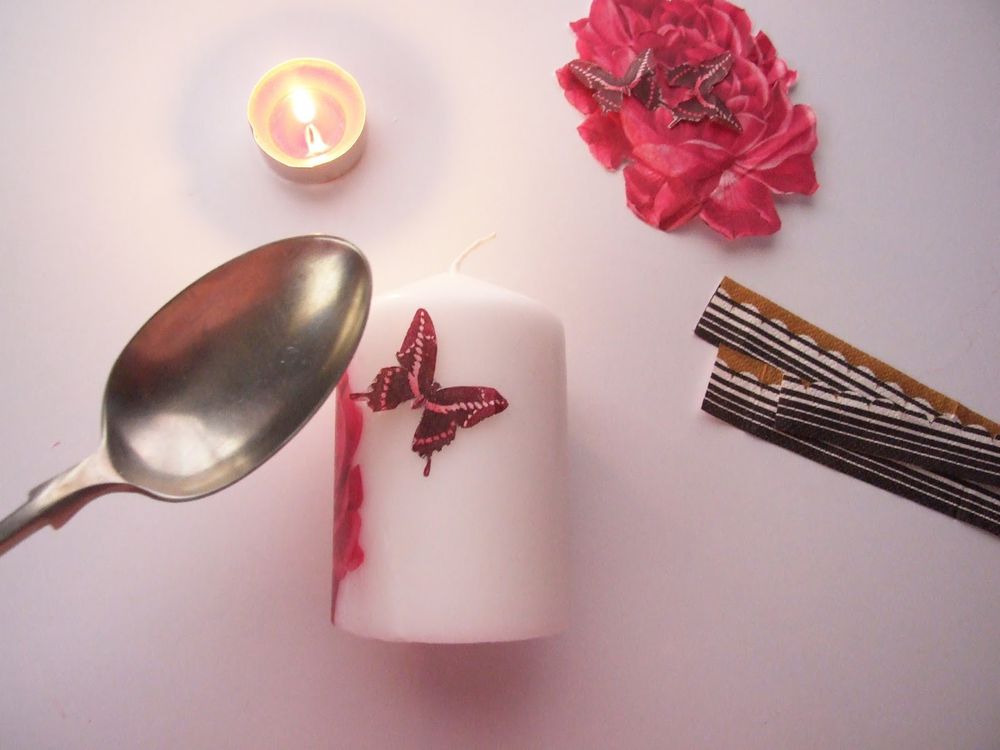 The candles are always a must have at home so it is a great present for any occasion. I hove you enjoyed this tutorial! Thanks ♥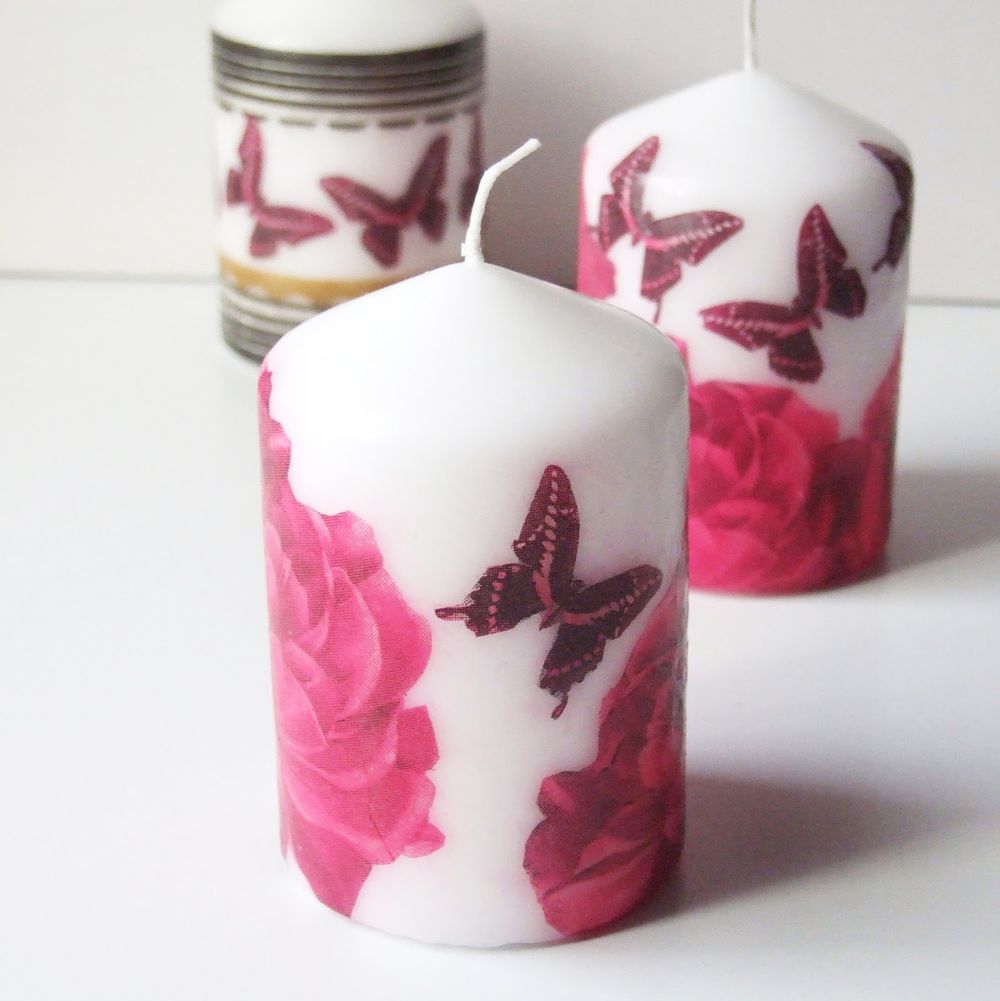 Source: gatheringbeauty.com