DIY Shot Glasses
March 16, 2017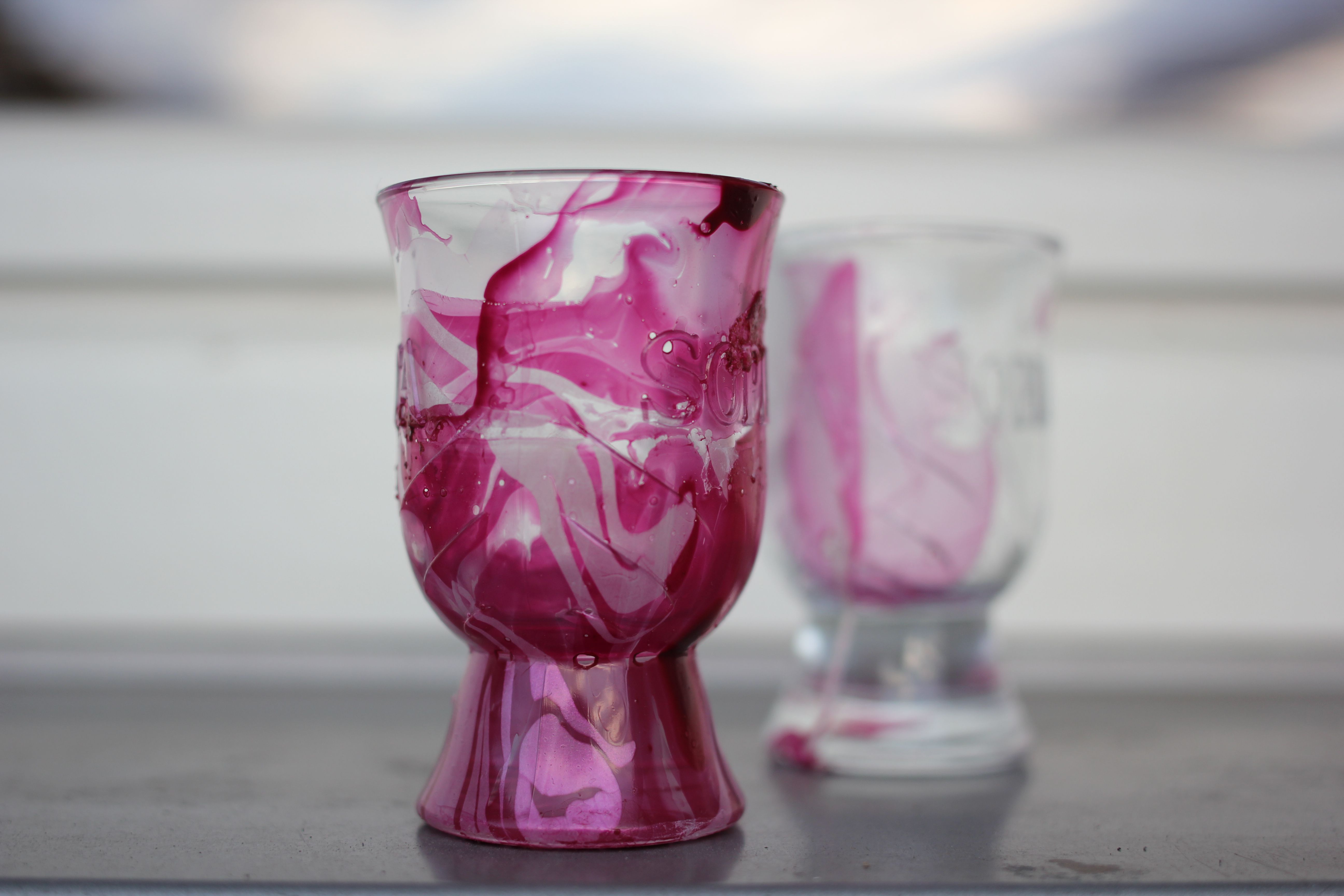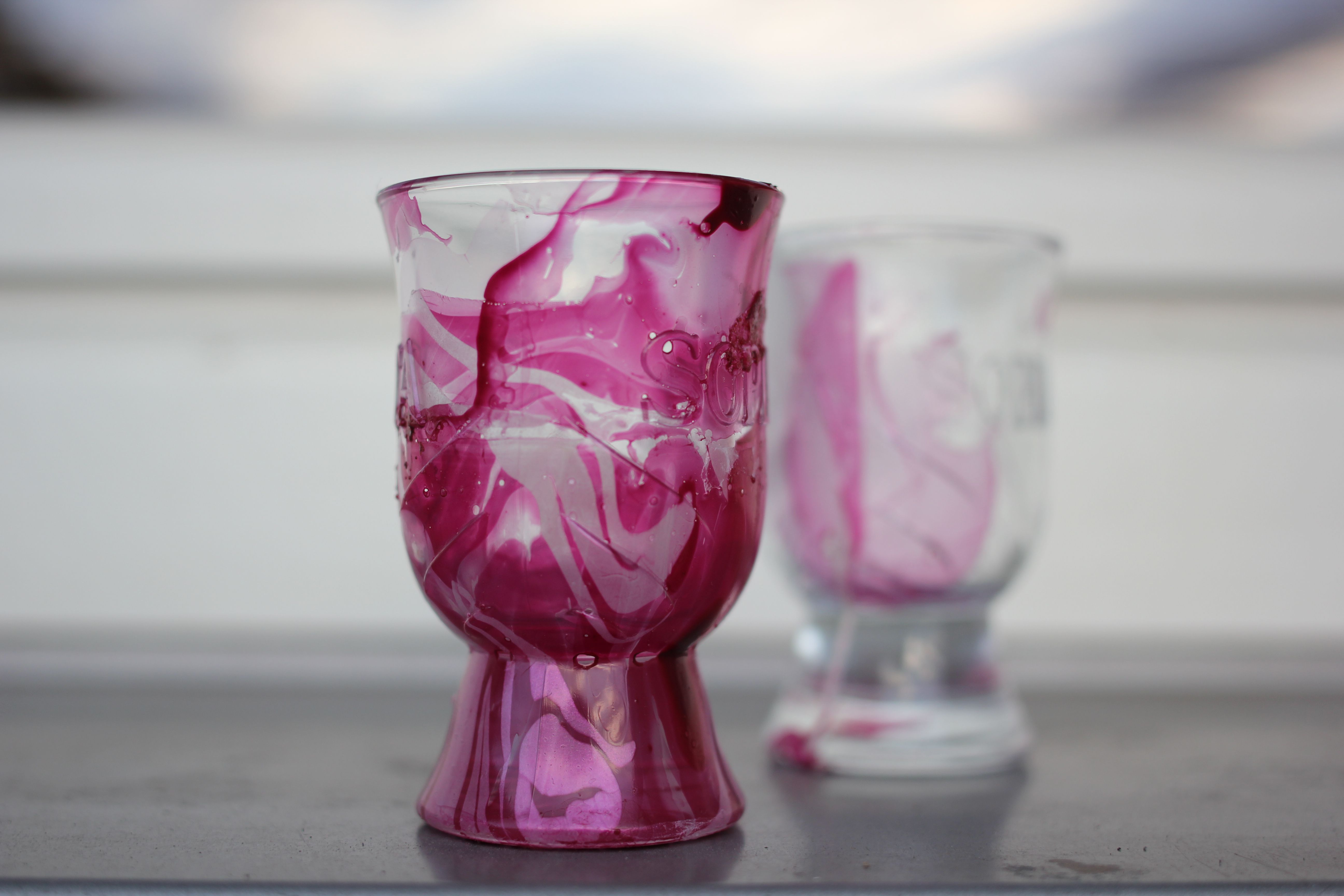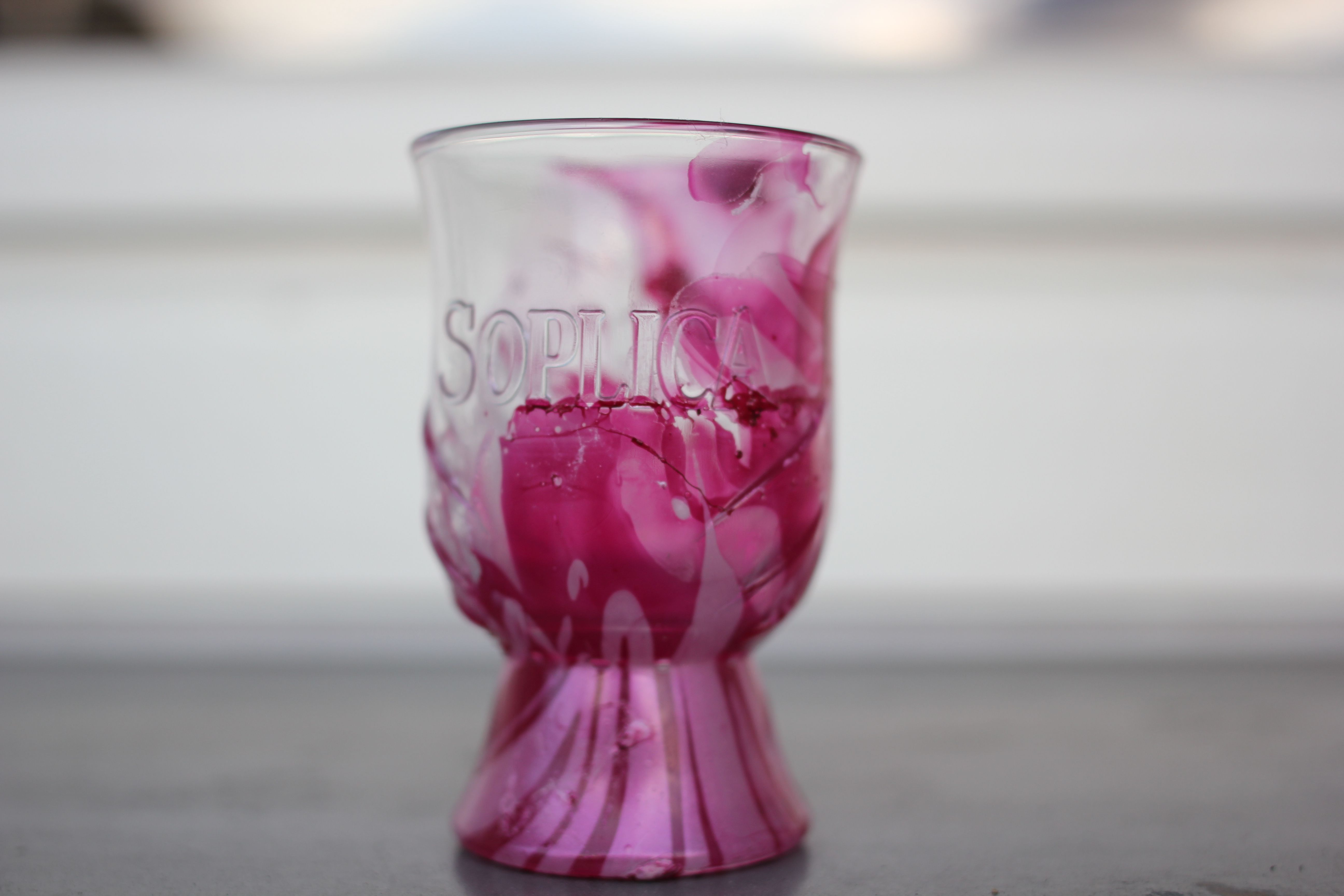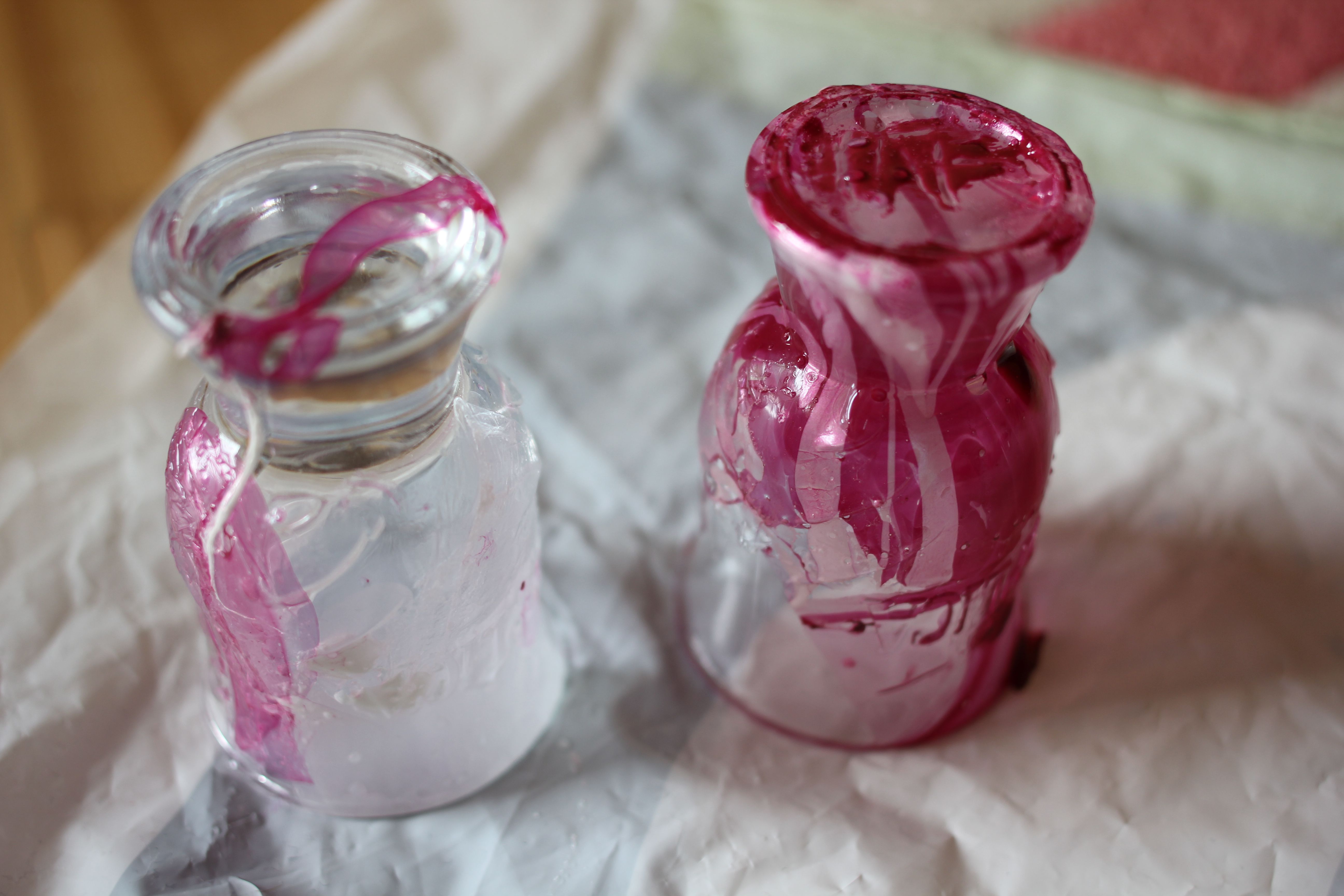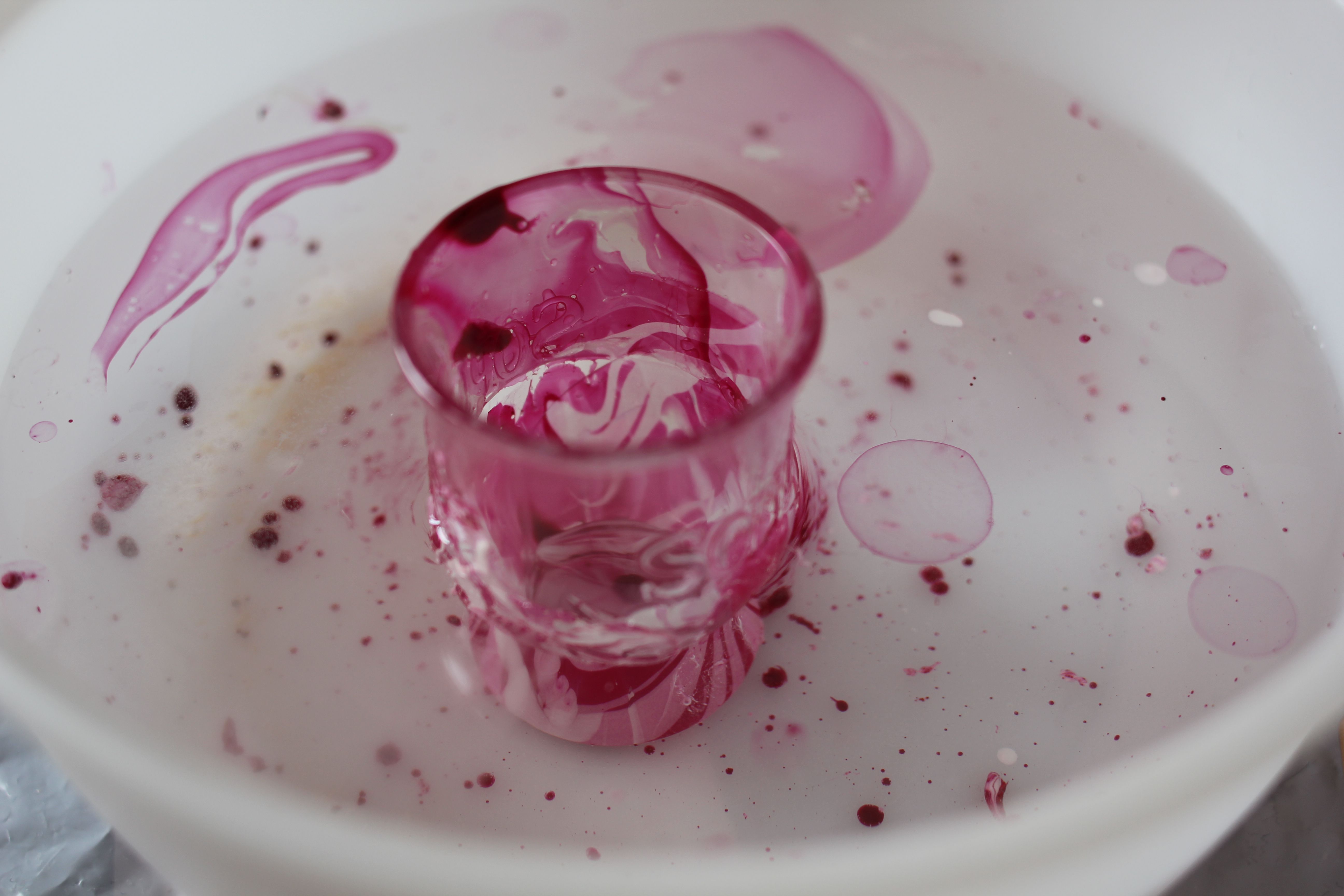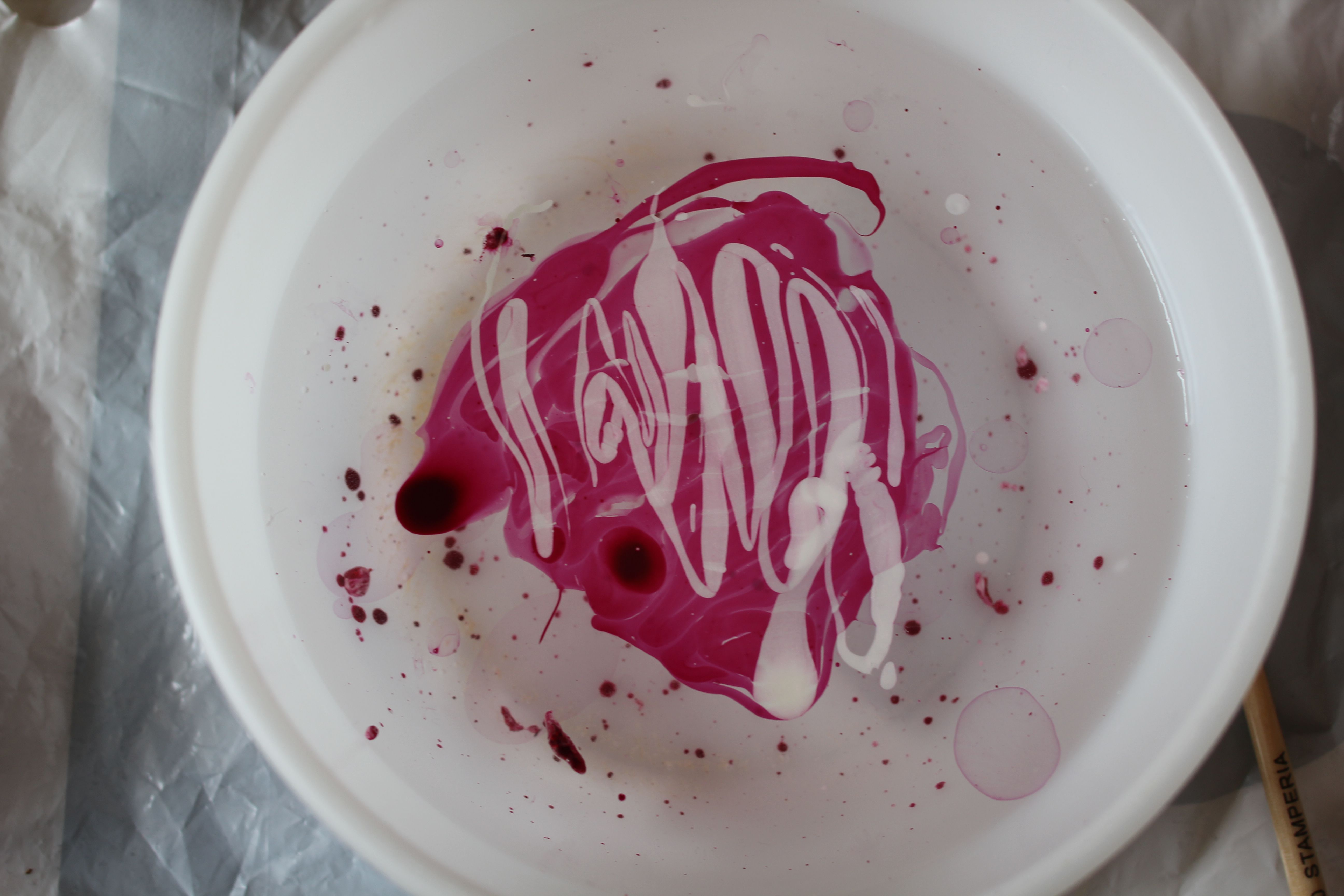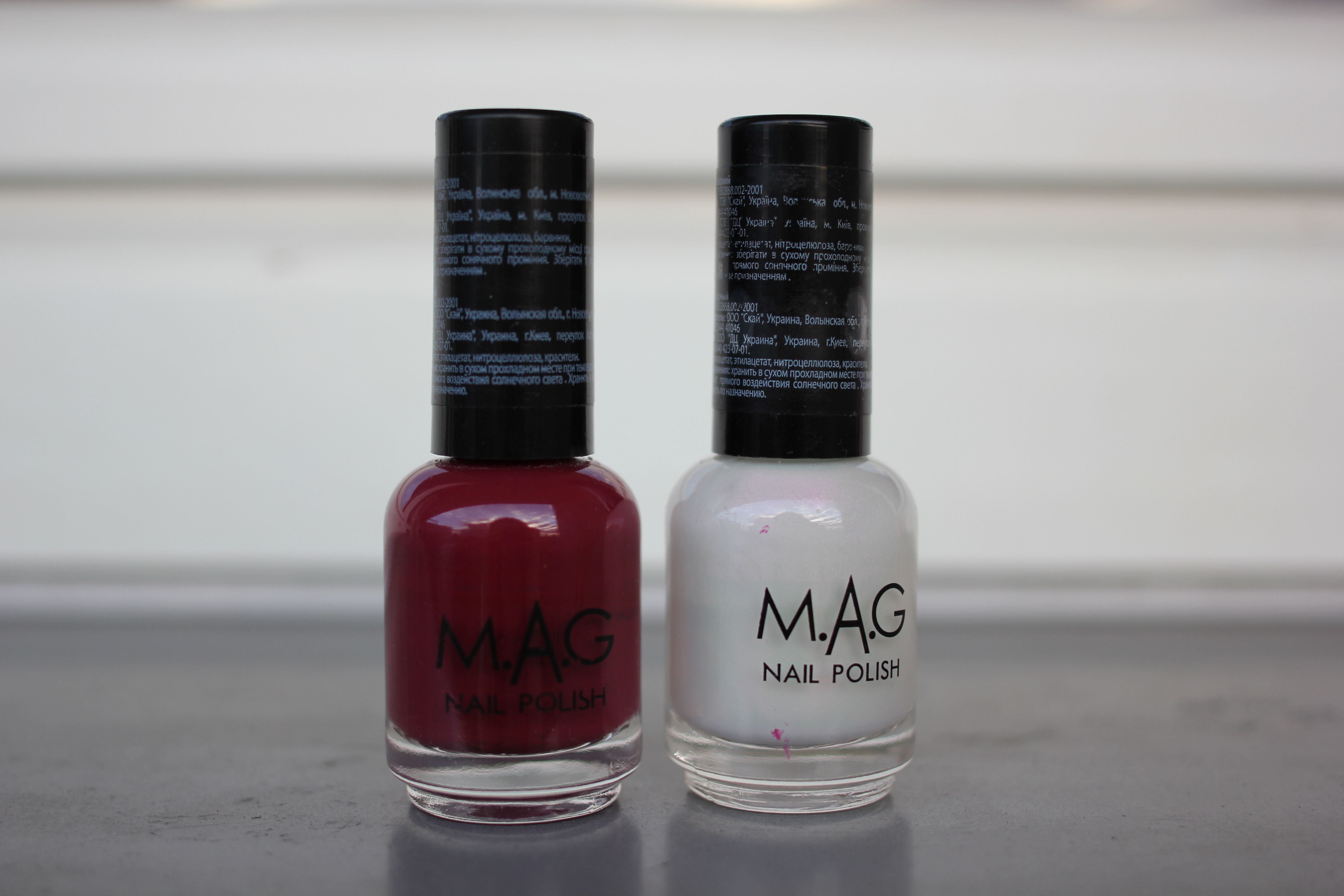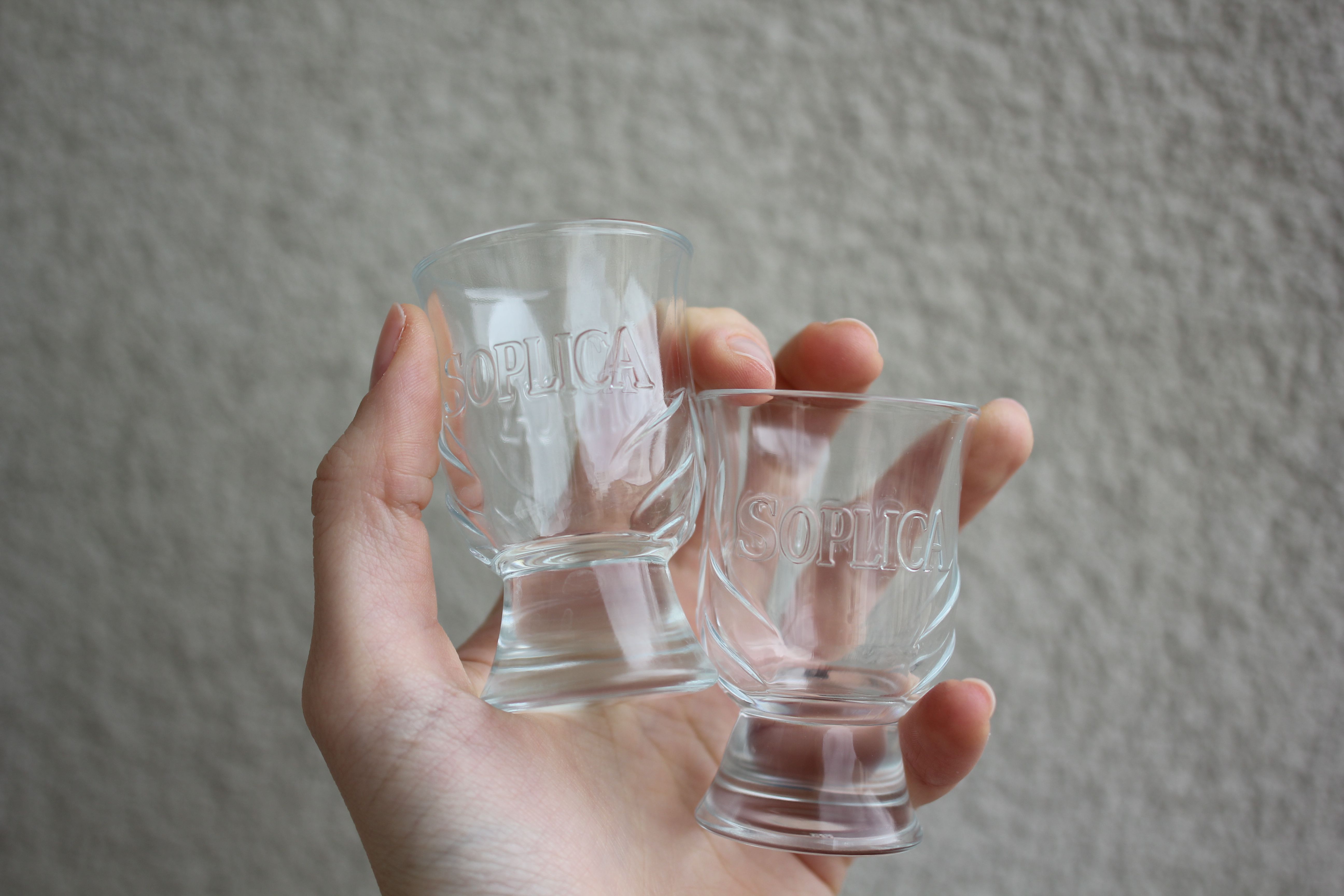 Parties are the part of our lives. We be going out to the bars, clubs, our friend's places or making them at our own homes. If you love to have parties at your place and want to impress your guests this tutorial is for you! Turn your shot glasses into something fun! This is easy and fun to do and I promise you won't be disappointed at the end.
Here is what you will need:
- Shot glasses (any form and size you want)
- Nail polish (choose any colors you want, my suggestion is to take 2-3 colors)
- Pot with water (try to use cheap one which you do not mind to destroy)
- Inspiration (obligatory for every DIY)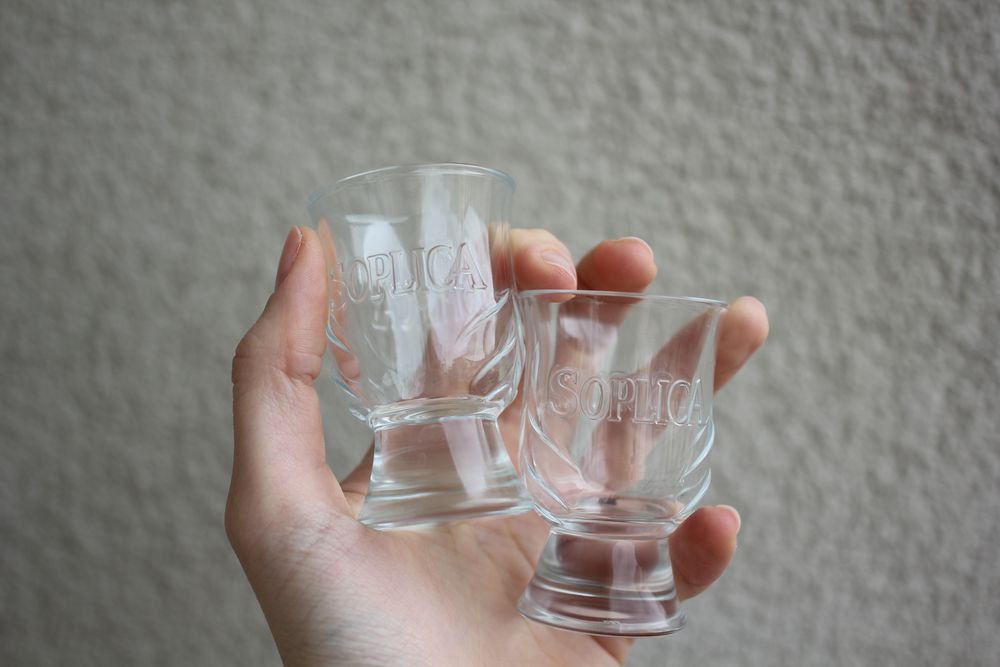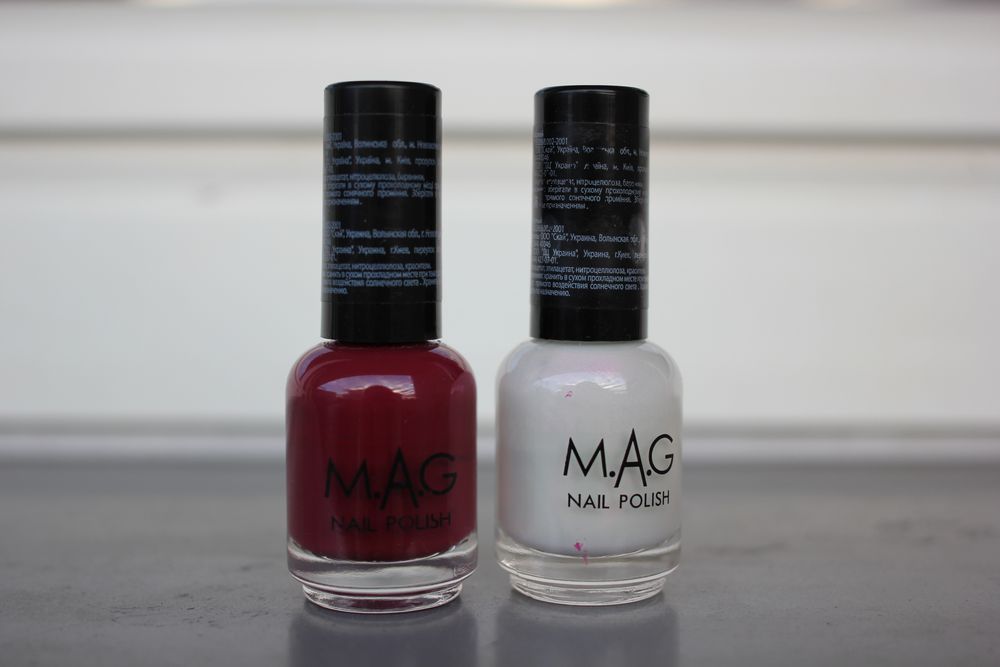 Let's get started :)
Suggestion: try to DIY just one shot glass at first. Take a look at the result, write down what is good and what is not. If you didn't succeed from the first try, wash the glass and try again. When you will be ready, do the rest of your glasses.
Step 1
Cover your workspace with plastic bag or oilcloth. Prepare everything you will need. Put some water into the pot. Put nail polish into the water.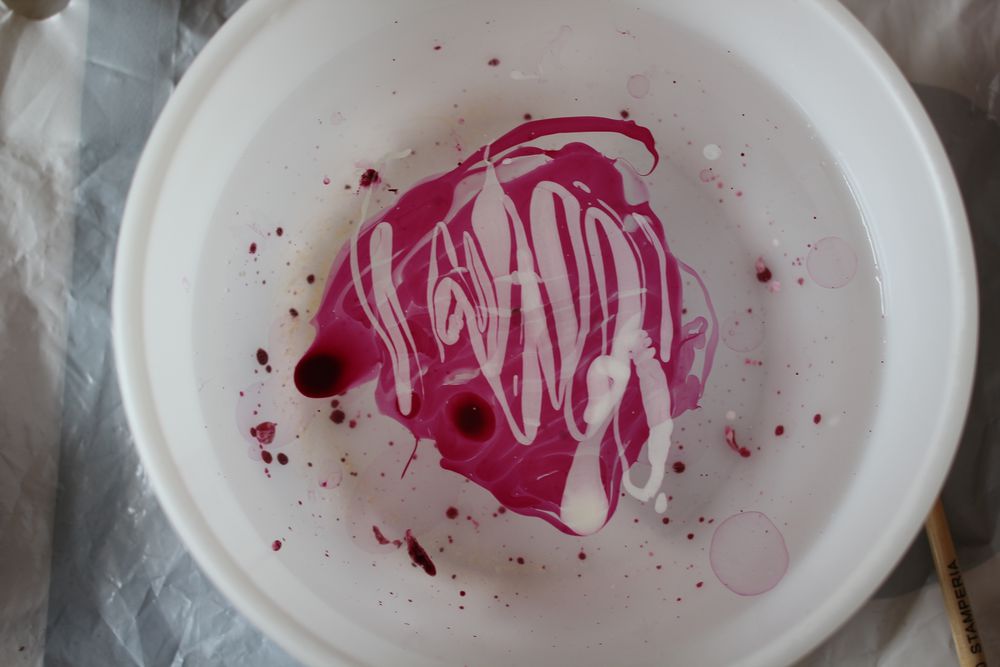 Remember, do not use the very old nail polish which takes forever to go out of the bottle. You will need a fresh one.
Step 2
Dip your shot glasses into the water. The nail polish should wrap around the glass. There is no need to dip the whole glass inside like I did. Ypu can dip only a part of it or even only the side.
TIP: put on some gloves if you have a manicure and don't want to ruin it :)
Step 3
Take the shot glasses out. Put it on the table and leave them to dry up. If you are not satisfied with the result, wash it using the nail polish removal and start all over again.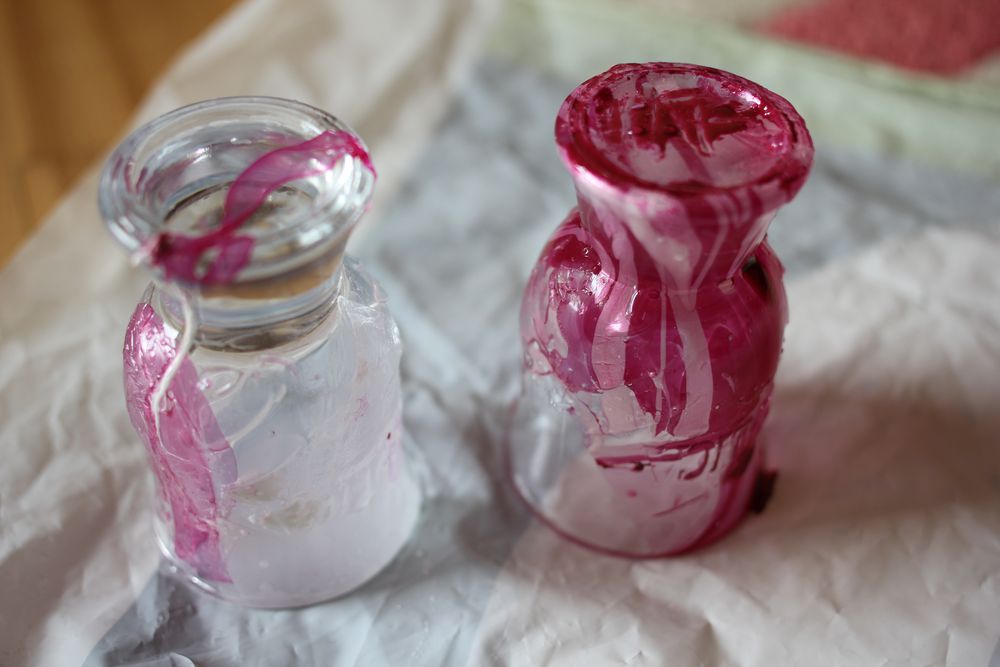 Step 4
When the glasses have dried up you are free to start using them. Make an impression on ypur friend and guests with unordinary glasses you now have!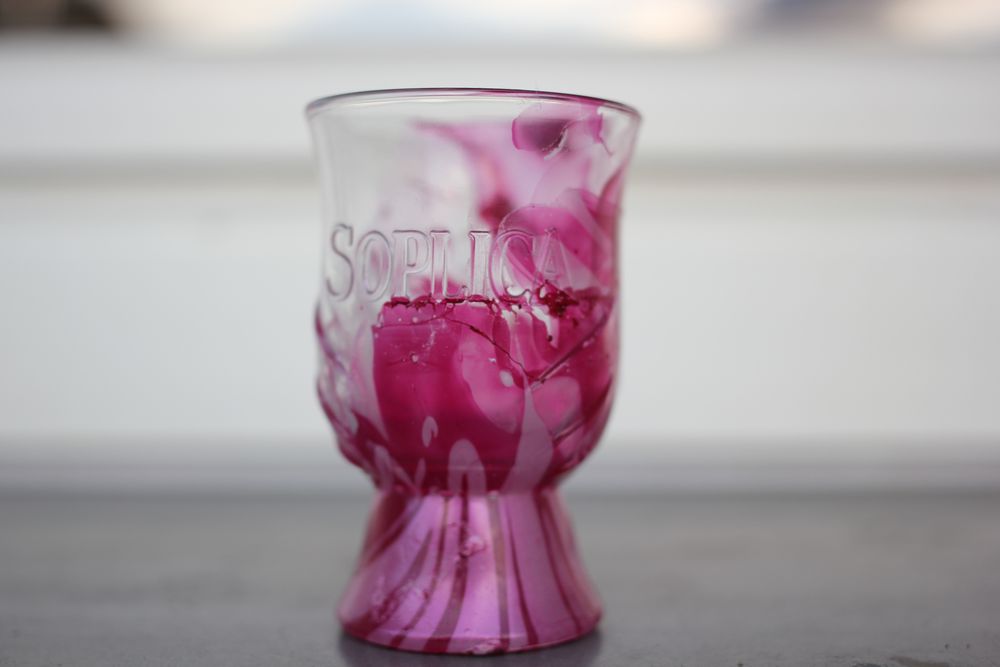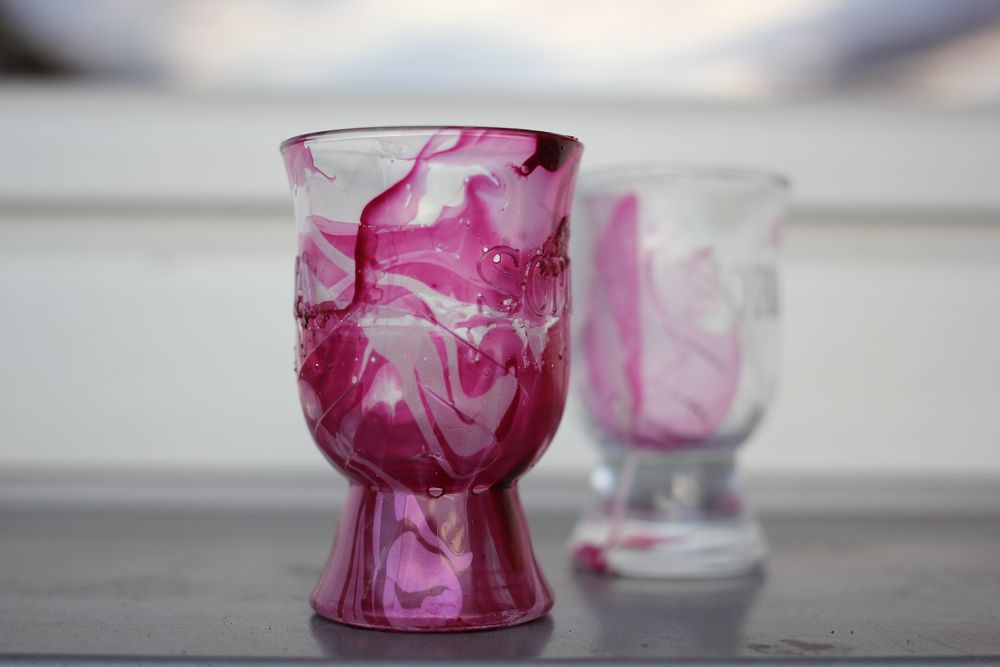 Prepare some drinking games that will make even bigger impression!
The paint can come off after a few times of using. Don't worry and remember that you can always wash it away and do the new design.
Thanks!

Source: themomentblog