DIY Painted Feathers
September 21, 2016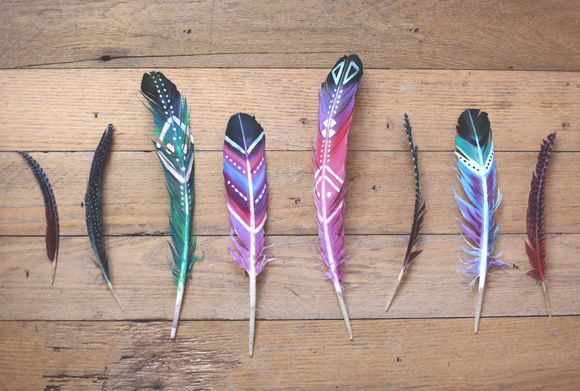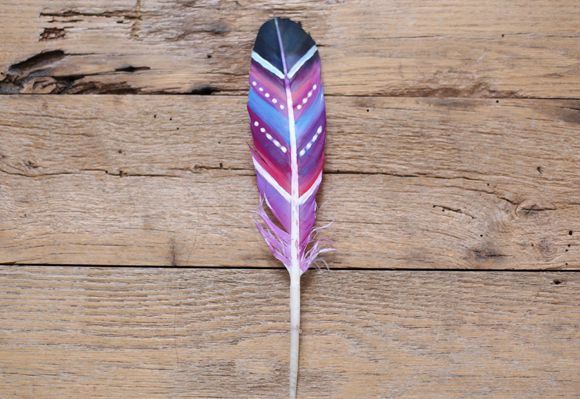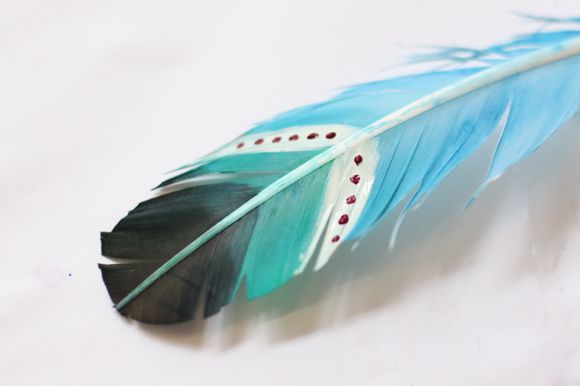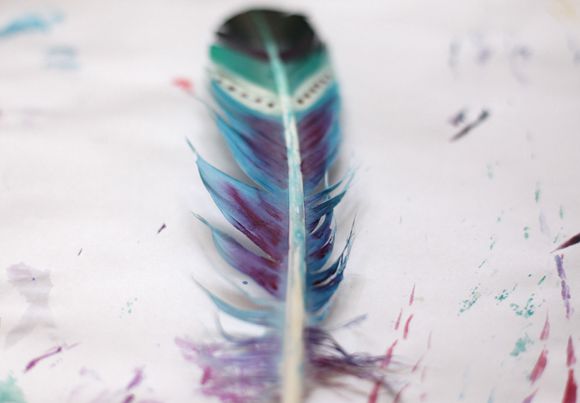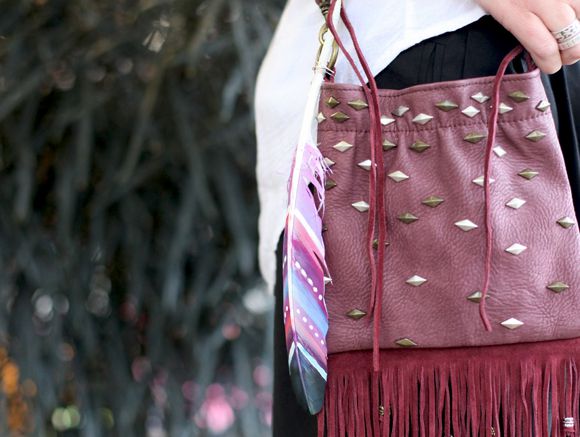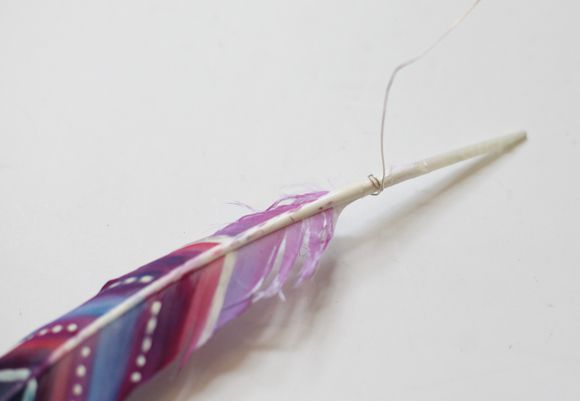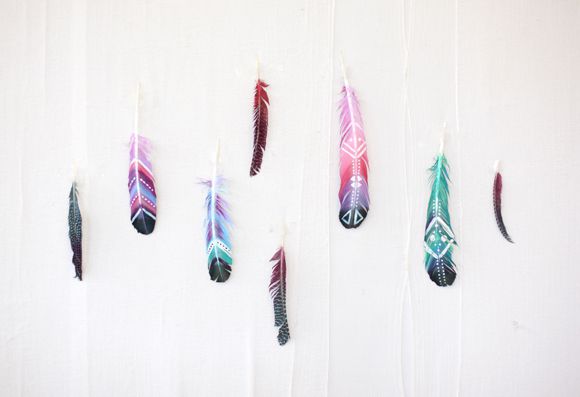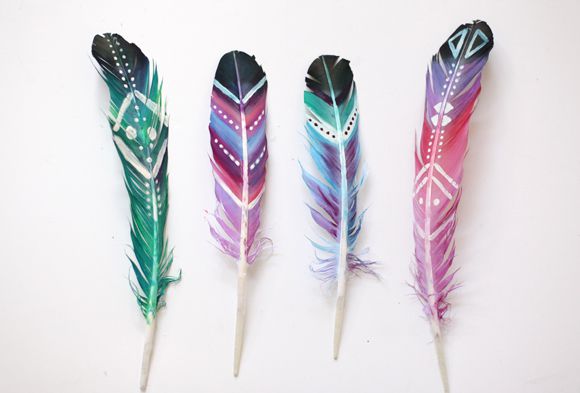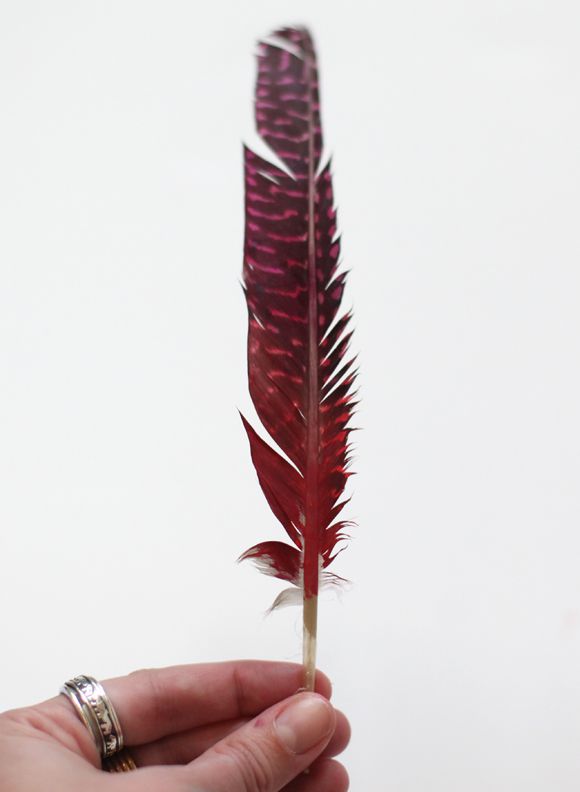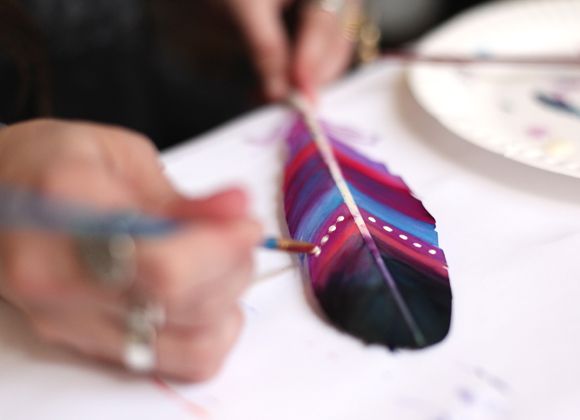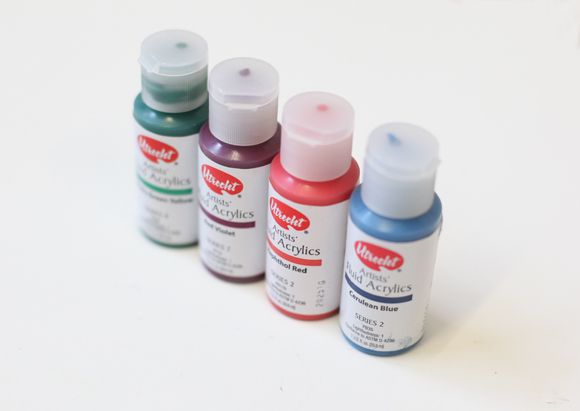 I've always loved the idea of painted fake feathers, and with festival season underway it seemed like the perfect time to do it. I originally imagined these as decorations, but then it was clear to me that they'd be a great detail for a festival outfit. This is a great thing to do outside on a warm September day, and once you start you'll find it pretty addicting!
: fake feathers, paint (I used acrylic paint), and a paint brush.
I got this paint from . It's of nice quality and has pretty nice colors.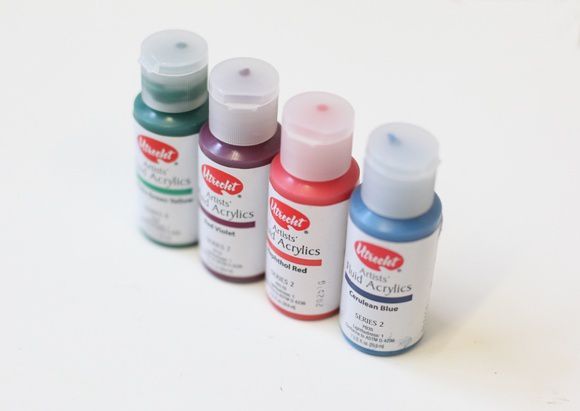 I added a little bit of water to the paint before applying to the feathers, and they absorbed the paint almost like watercolor. I love the way the colors bleed into each other. If you want to get the mix of colors, you should try it beforehand not to spoil your feathers. Mix the paint in some separate plastic bowl and watch the result. If it's nice enough, go ahead and paint your feathers with different tones.
After the entire feather was covered I added some dots and lines with white paint. You could add any pics of any shapes and types. I think the most beautiful festival fake feathers are ones with geometrical design and precise pattern, though you can add anything your fantasy creates.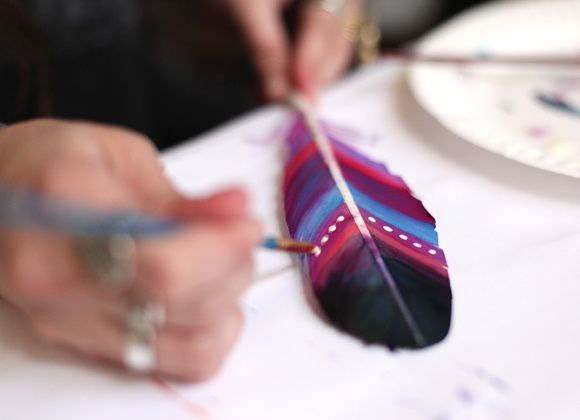 Get as creative and colorful as you want with the feathers! I chose bright red and pink, blue and turquoise colors for my feathers.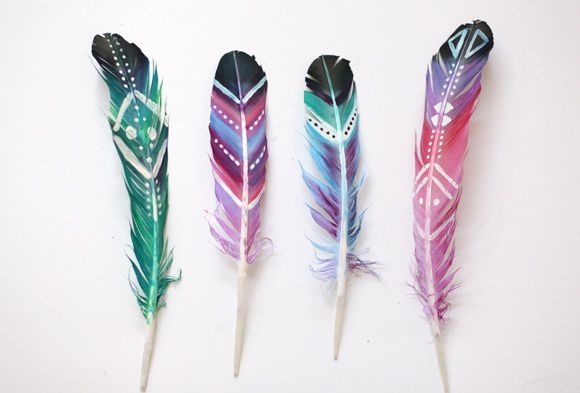 I wanted to add in some of the smaller brown feathers to my arrangement, so for those I kept it simple and painted them in colorful ombre shades. Ombre is a trend! Use it to make your feathers so wonderfully beautiful.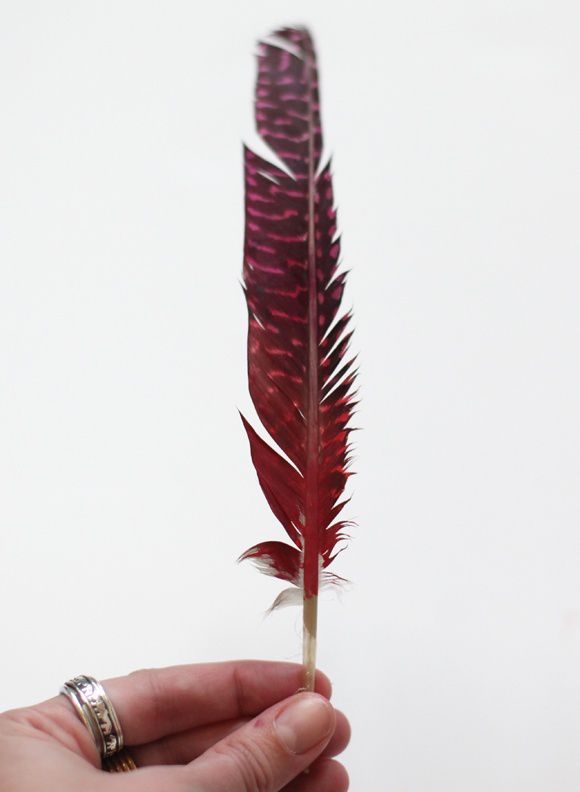 Arrange your feathers on a wall as beautiful fall artwork! By the way, it's a nice idea for home dеcor in any season of the year.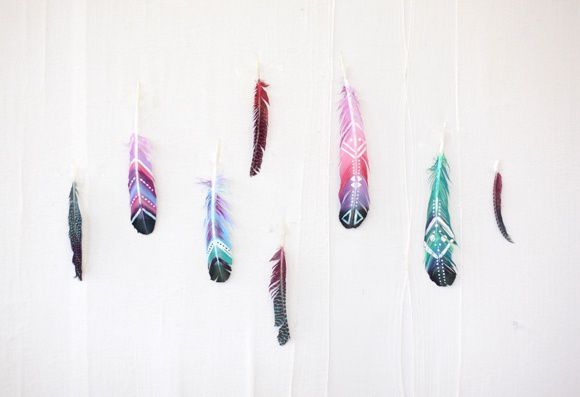 Another idea: stick one in a fedora for an awesome festival look. You'll be the star of the party! Those fake feathers may become the best detail of your favorite bohemian look.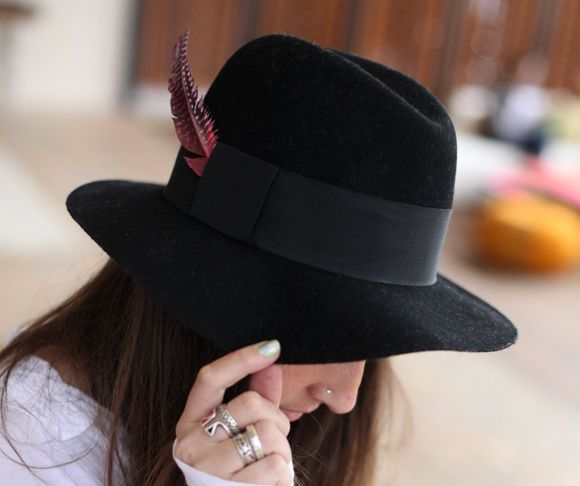 You can also use jewelry wire to attach a feather to a bag as a cute, boho charm!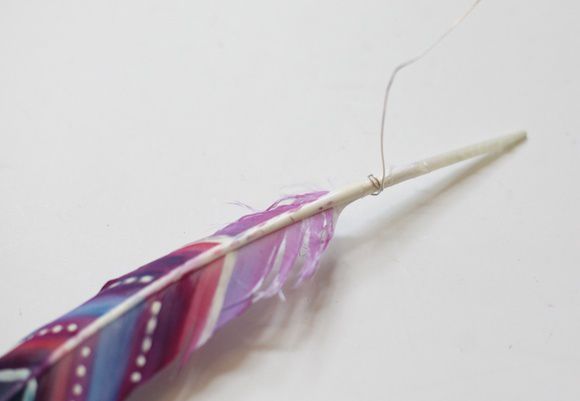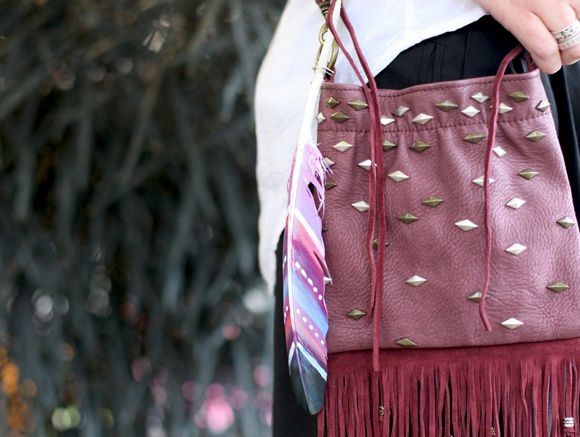 I'd love to see your ideas of painted fake feathers and how you use them to decorate your home or clothes.
Photos sponsored by Fp Julia