DIY basket from newspaper tubes
April 7, 2017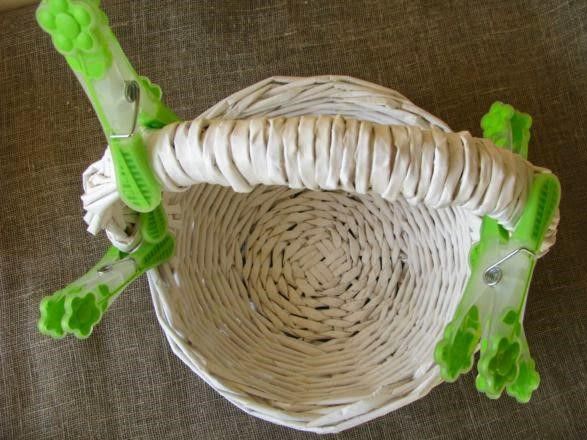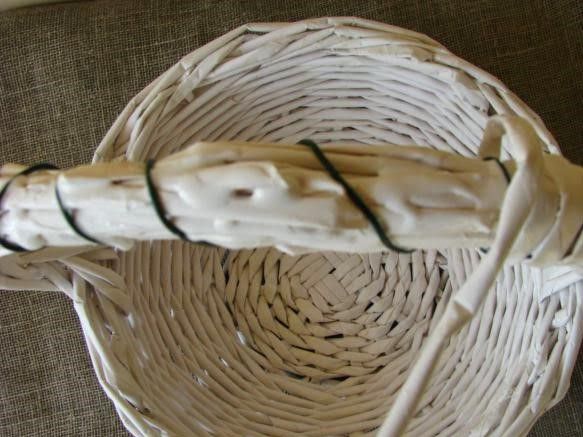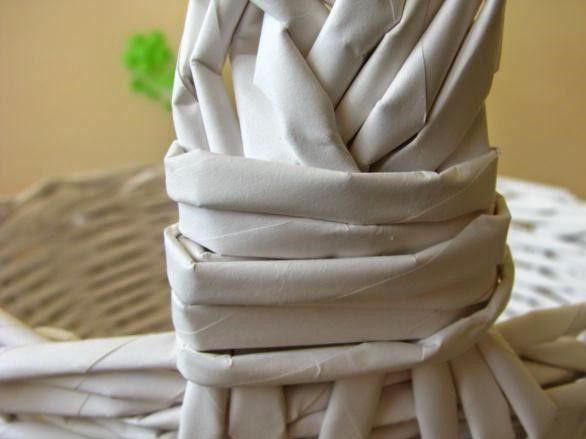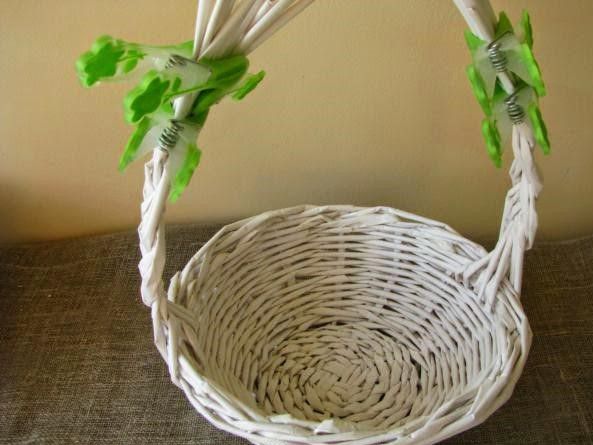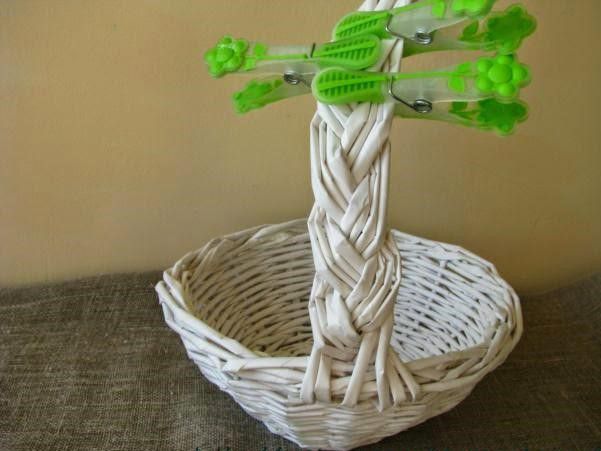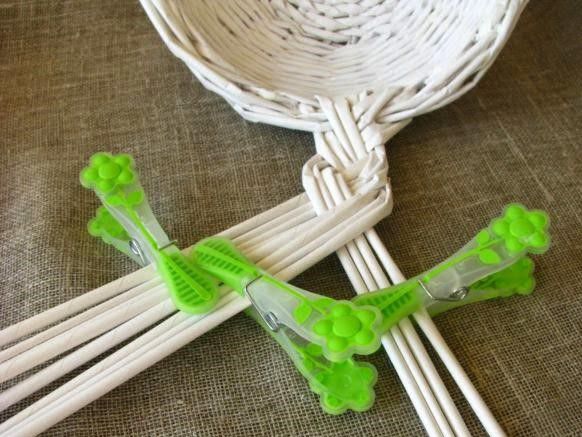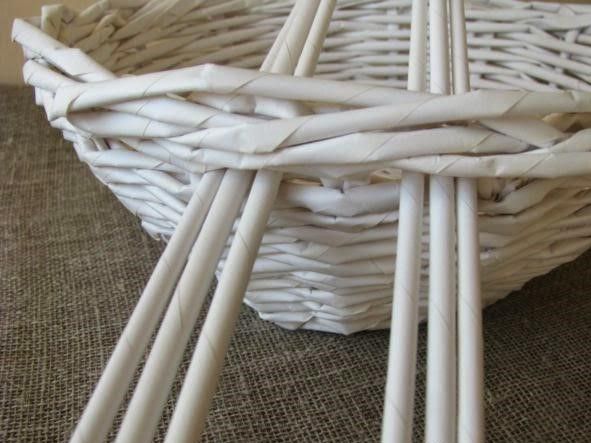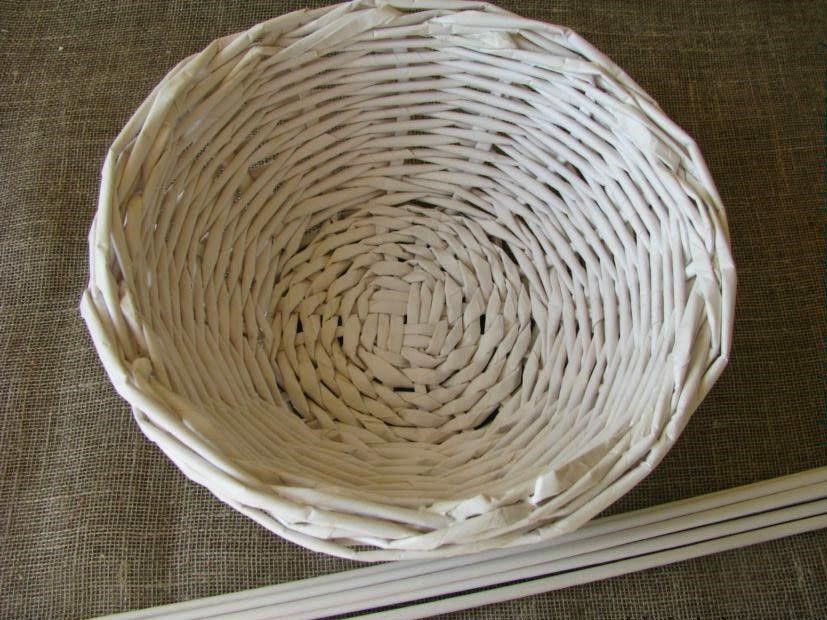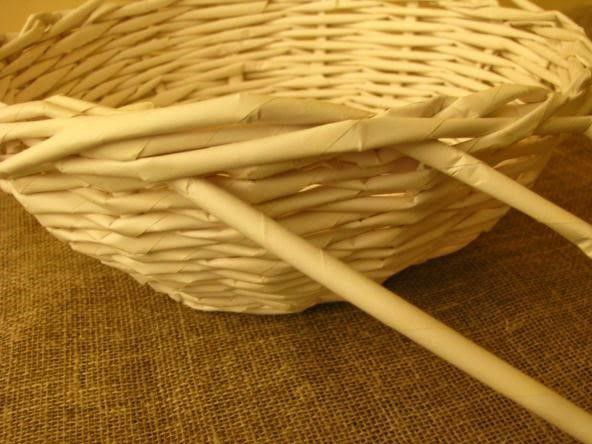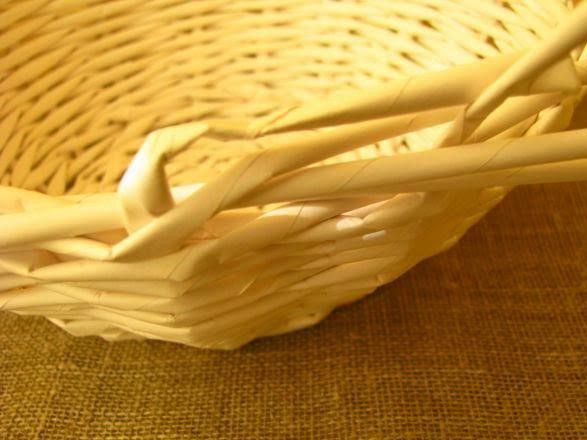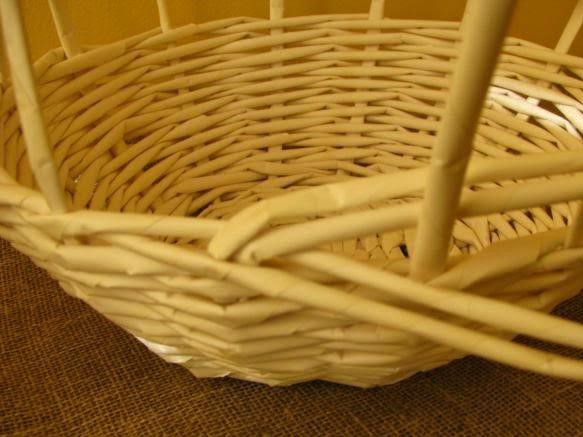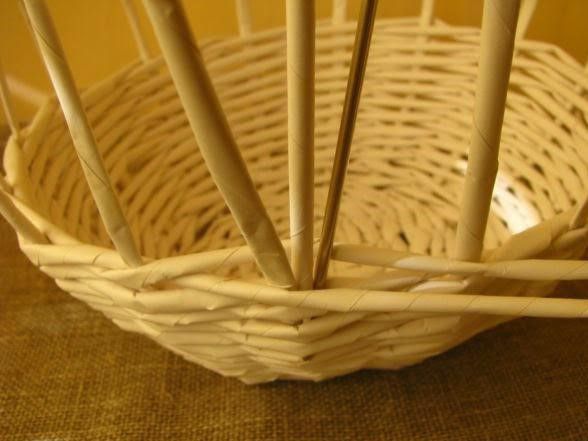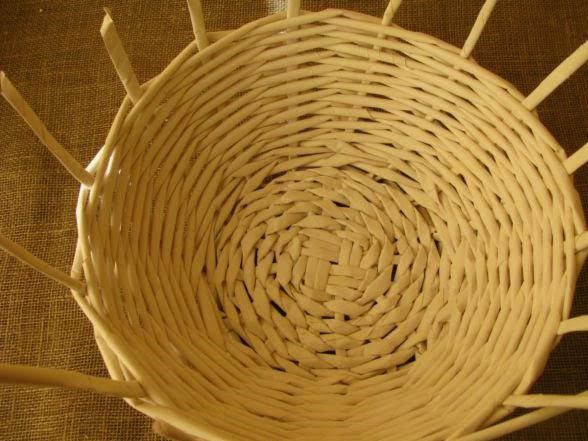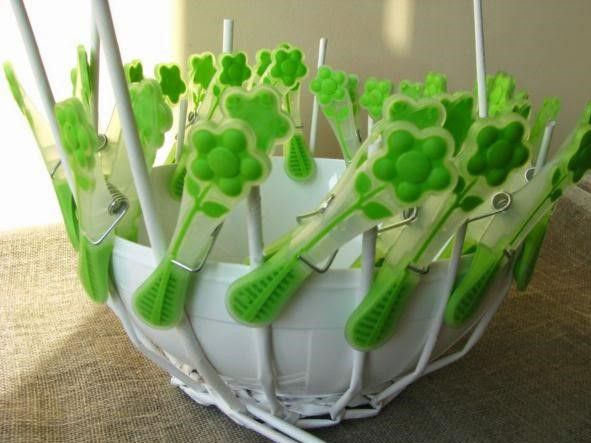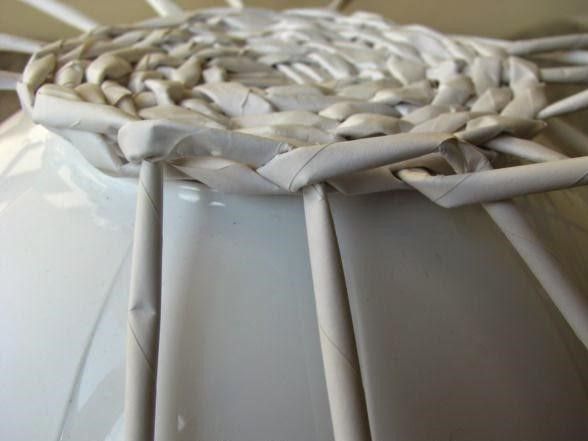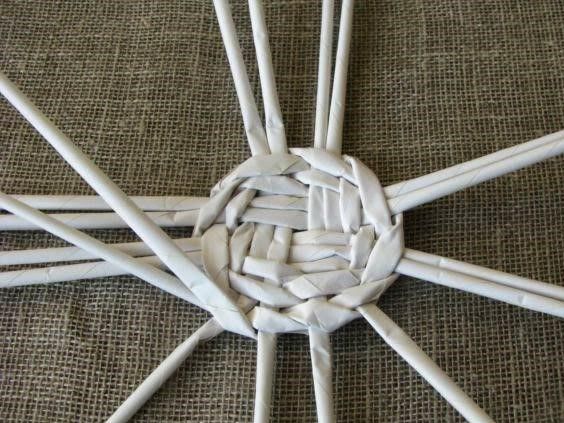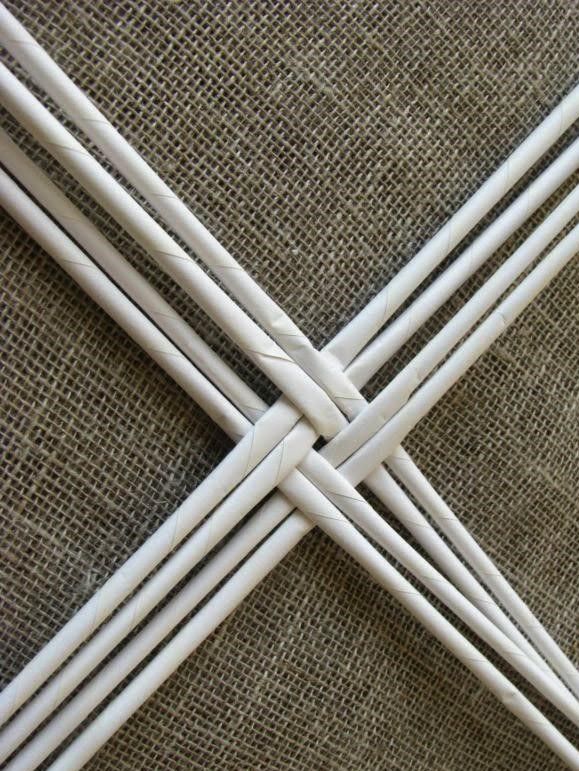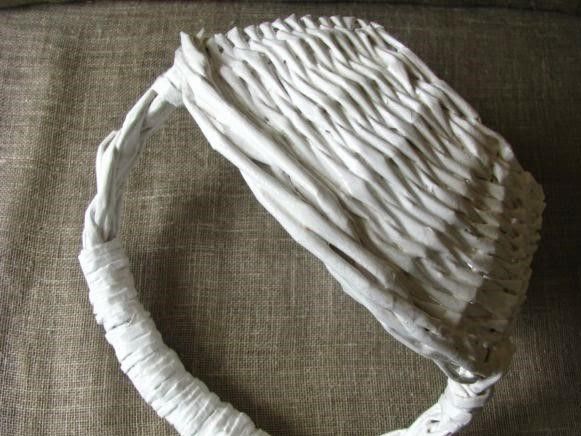 Here's an amazing master-class about how to make handmade basket from ordinary newspaper tubes! It's simple, interesting, challenging and creative. The best thing is that you can make it handmade only by yourself and using stuff which you already have - just some newspapers! So let's make it - DIY basket!
To weave a basket we 'll need:
 - paper (newspapers, magazines);
 - thin needle;
 - PVA glue;
 - paint (acrylic based);
 - scissors;
 - clothespins;
 - round shape (Salad bowl, bowl, pan or other).

Process
First screw the required number of newspaper tubes.
This cart took me about 90 pieces of newspapers vines.
For weaving the bottom we will take 8 newspaper tubes. Interweaves them into a square 4x4. Working wind pipe bend and put around the first two racks. Then attach a tube top down and bottom up (weaving rope).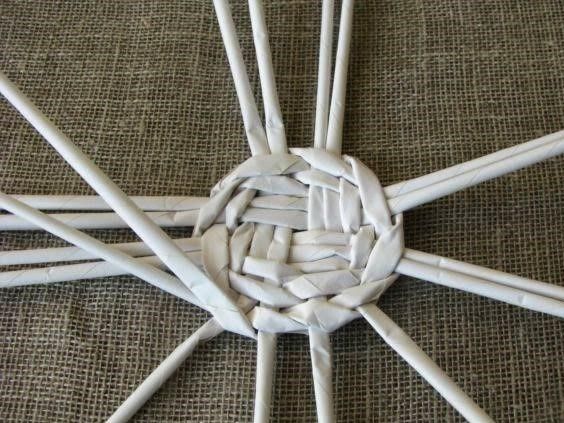 Weave the same way at least 2 rows, then throw them to different sides and they will entwine one by one. Whip until it reaches the required size (guided by the bottom of the chosen form). Then bend the bar for one another in a circle.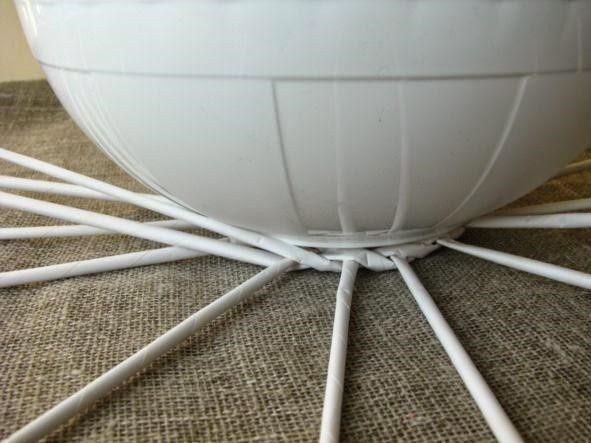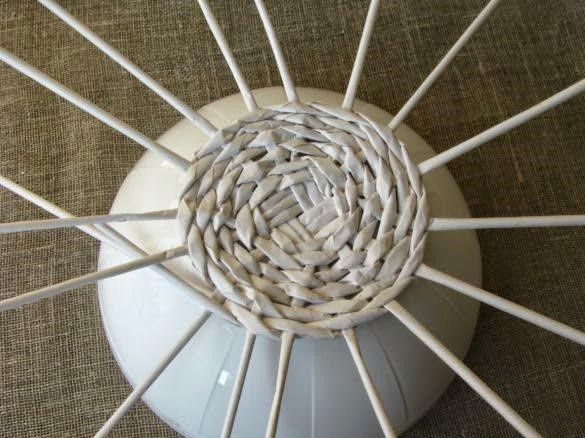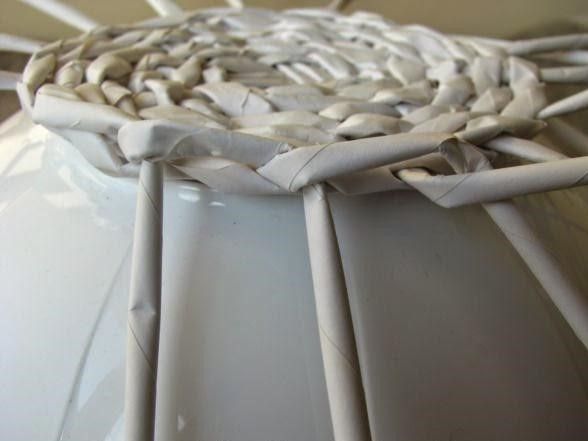 We put shape form in the middle of the workpiece and anchoring tubes with clothespins. Then again weave the rope until a desired height of the walls of the basket is taken. Take out a form for binding perish add another post.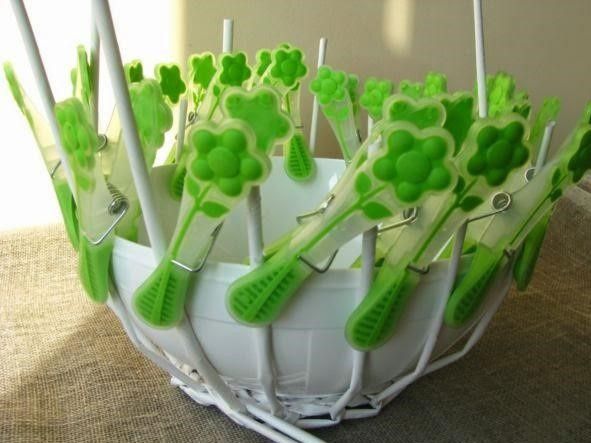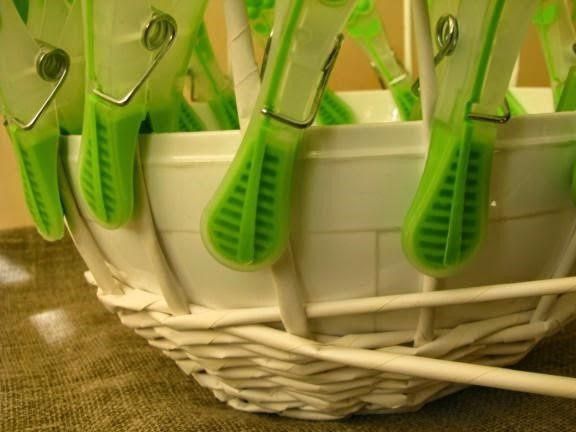 Long tube put around 2 and put a rack in front of it and putting the tube down. Weave the same way the whole series. As a result, there should stay only 3 vines.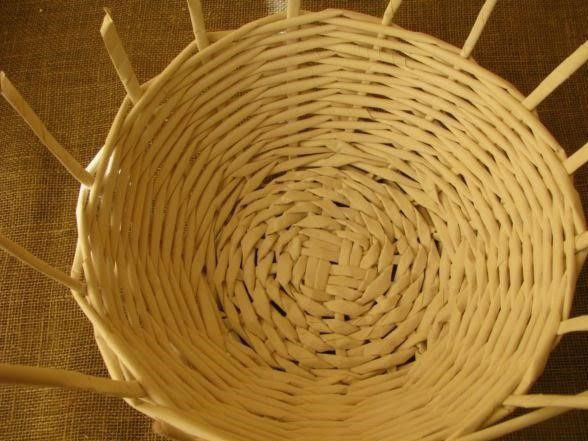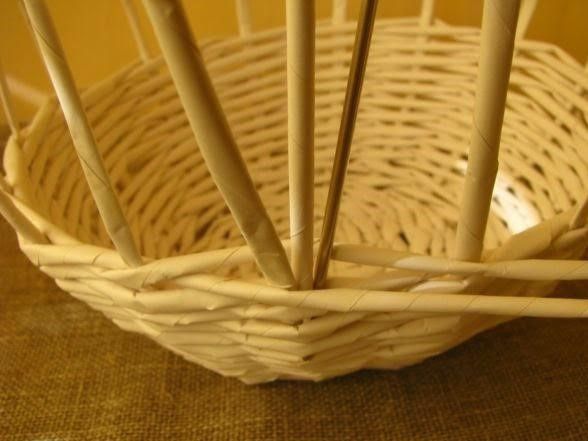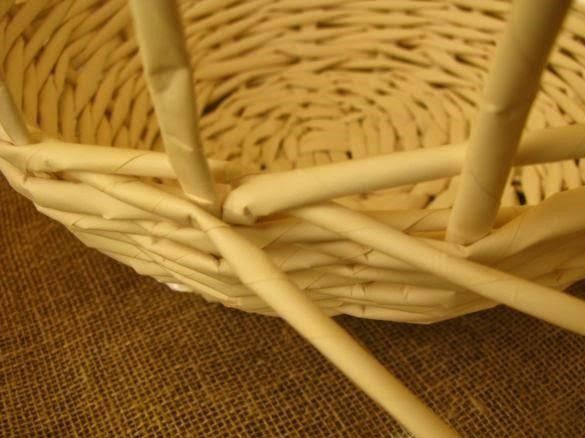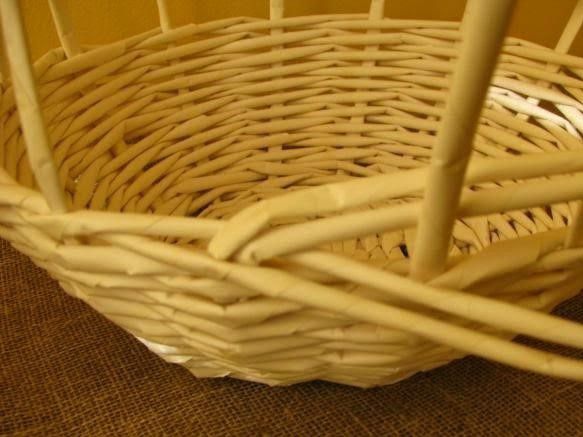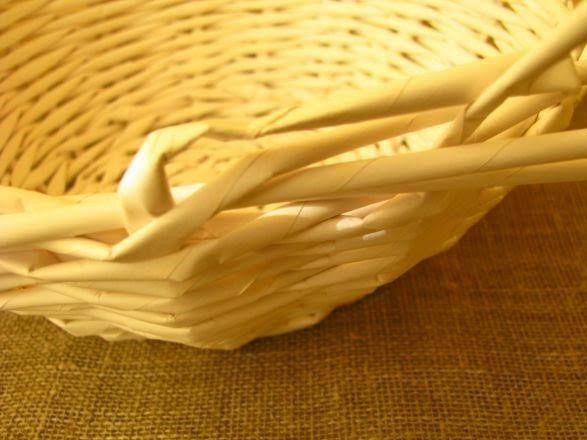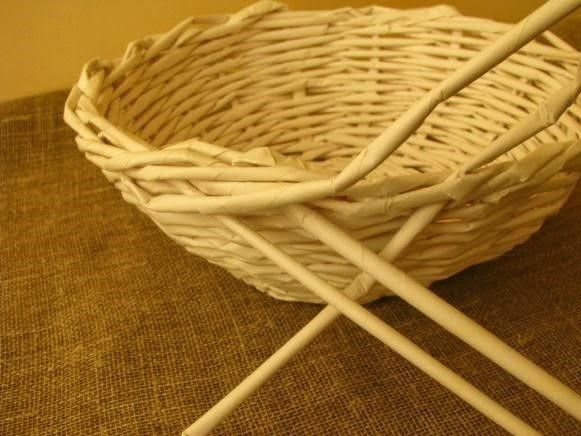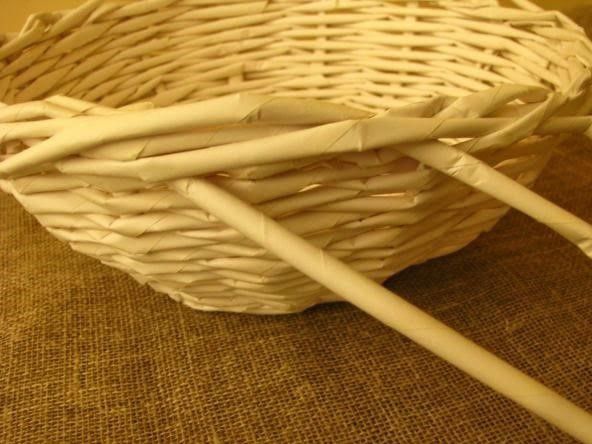 The next stage of the master class is to make handle. Prepare 12 tubes of newspaper. Plant 6 tubes with one hand and bend in half.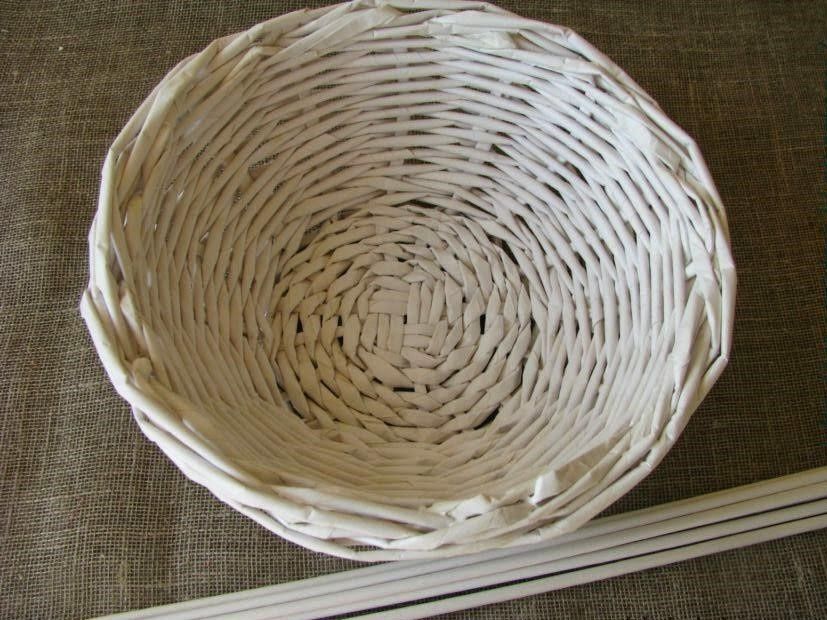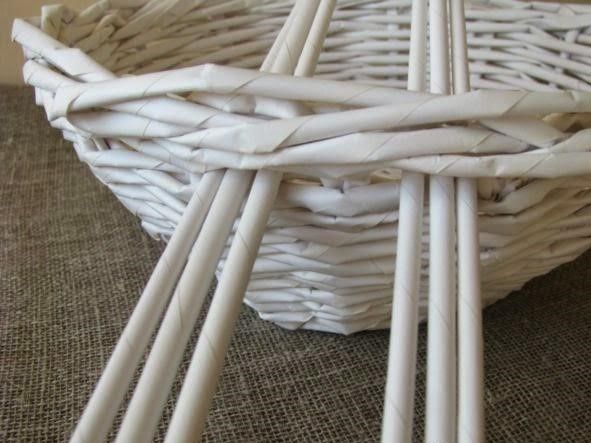 Together we have 12 racks, which we divide to 3 beam and weave pigtail. imilarly, do another front.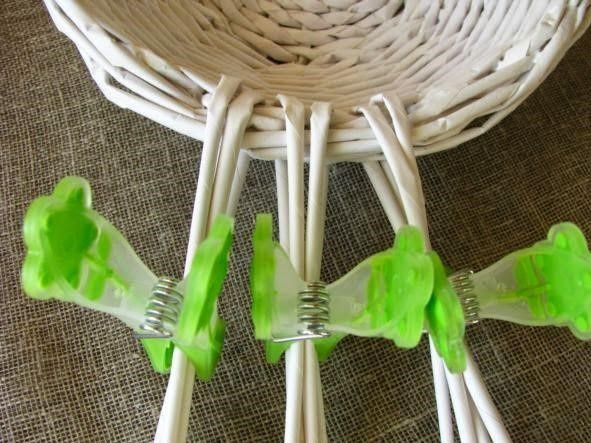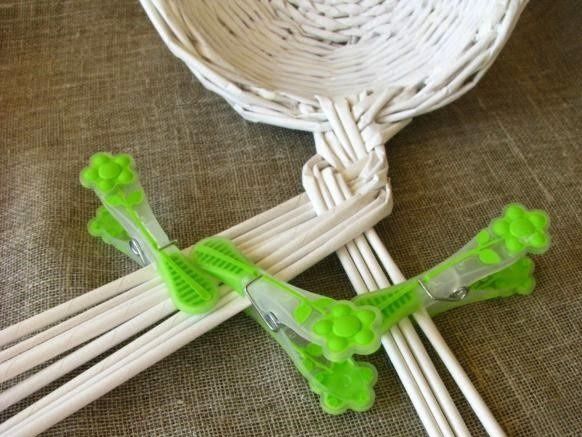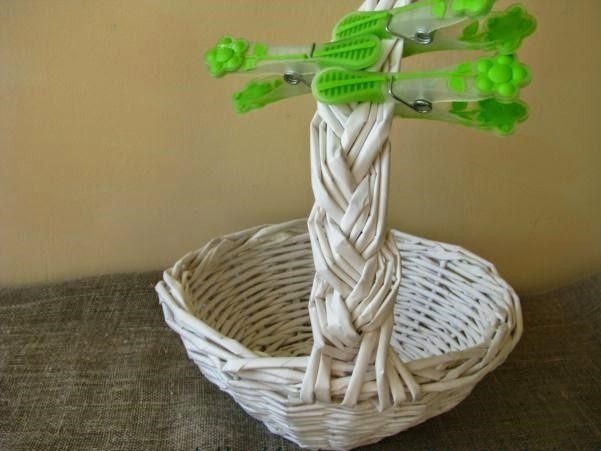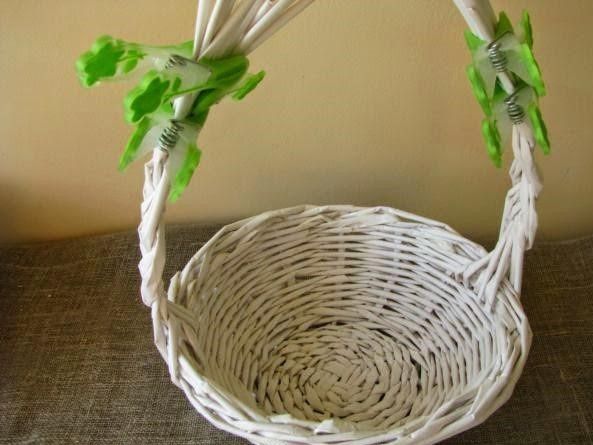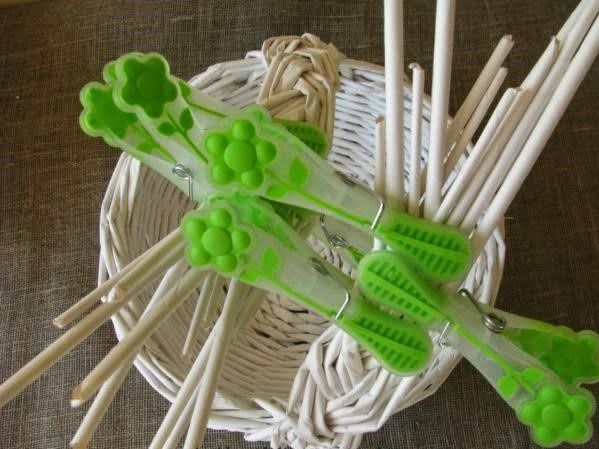 Raise pieces and twisted wire strike the top with PVA glue. Take an extra tube and wire entwine floor. The handle also interweaves the basket, on both sides.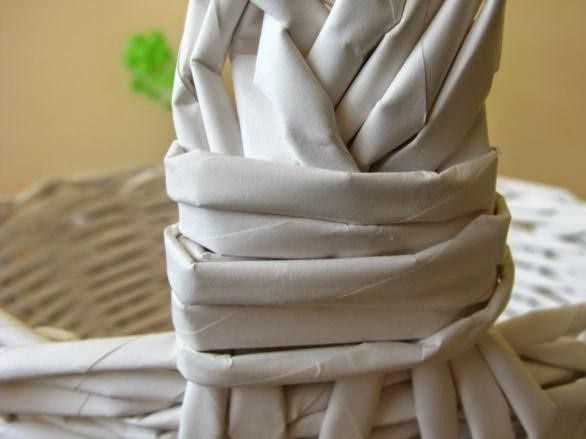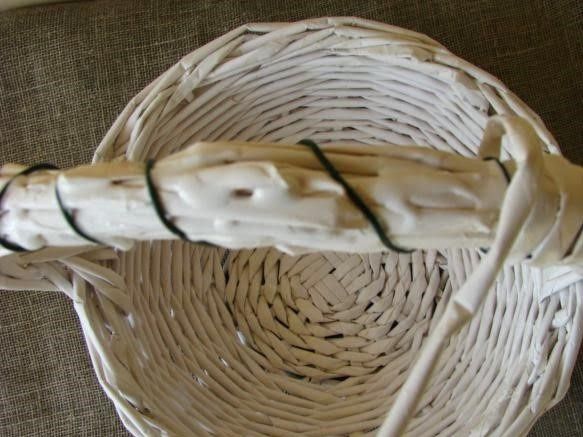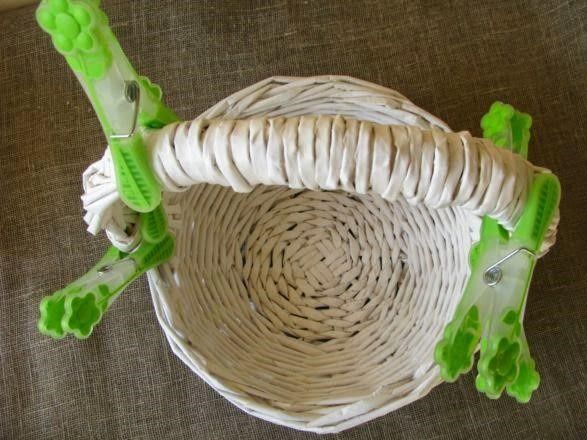 Paint the basket. For the first layer I cook the mixture with acrylic paint + PVA glue (1: 1). We cover this basket carefully with this mix. Then cover the basket with white paint and after drying - acrylic varnish.