Cecelia Webber's Nude Flowers and Animals
October 21, 2016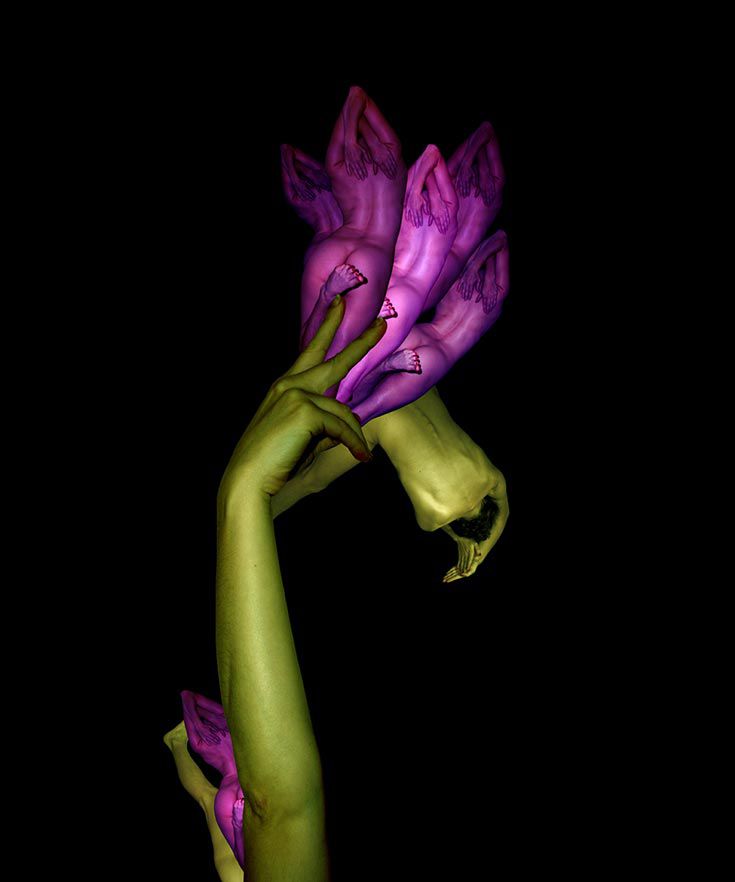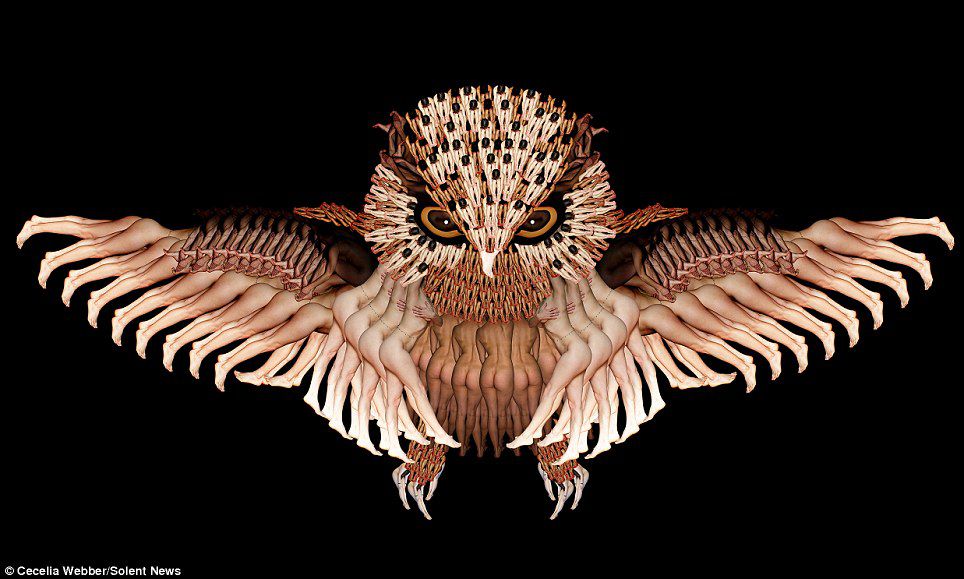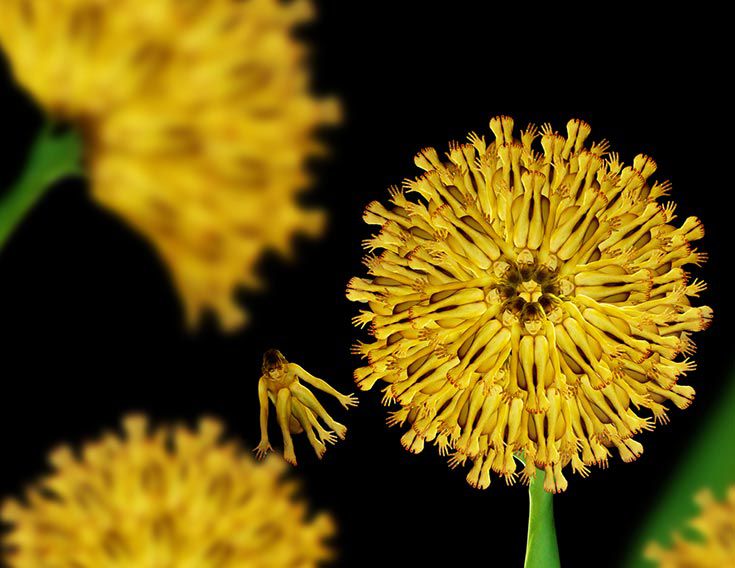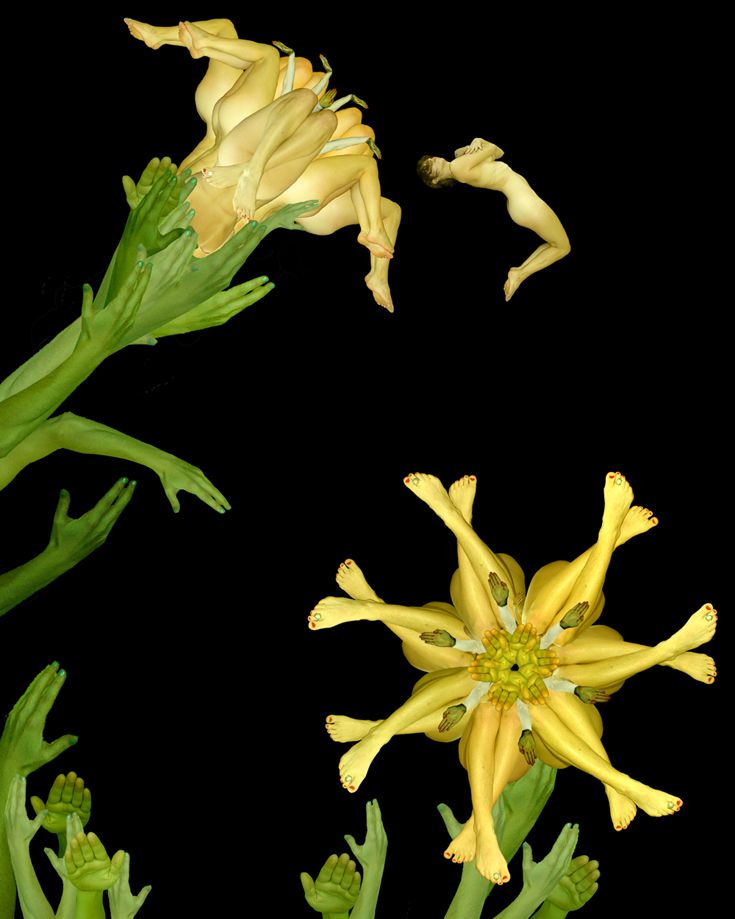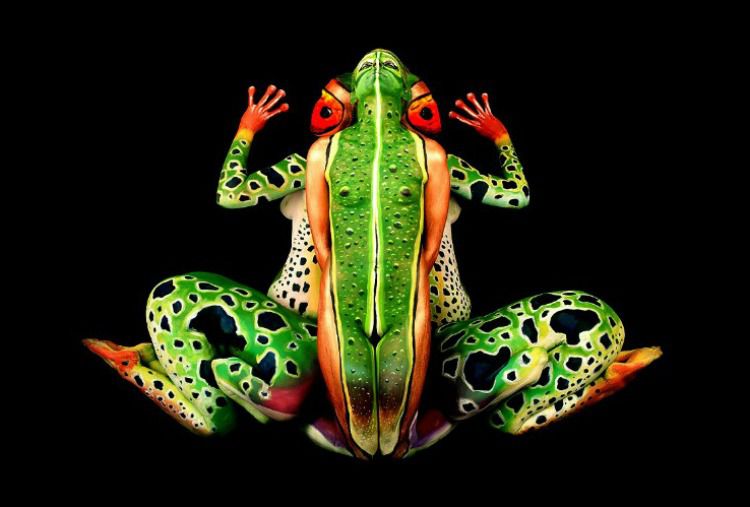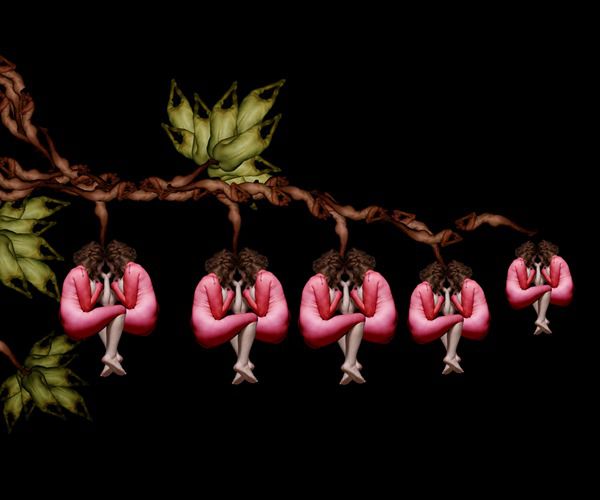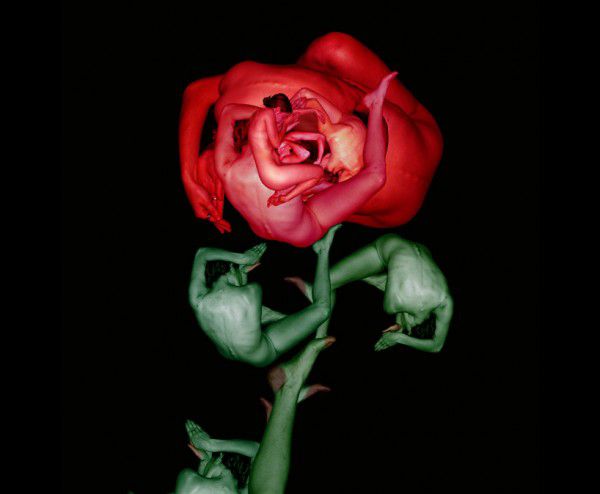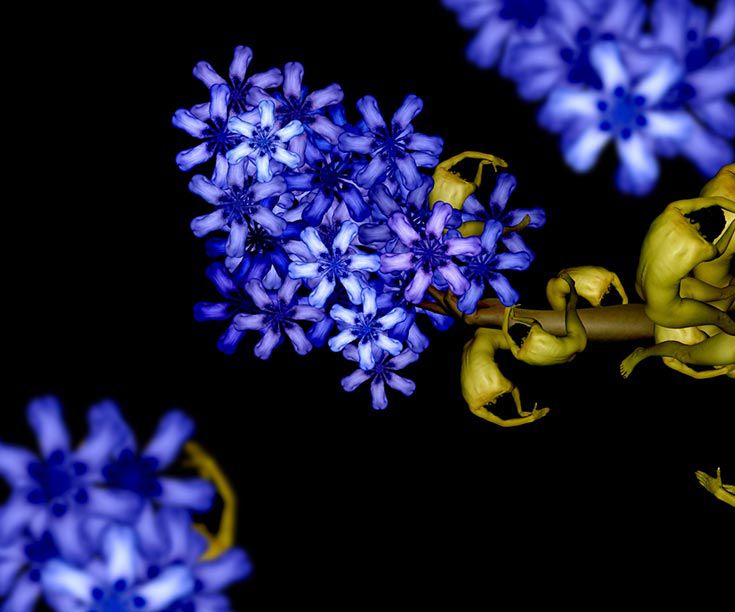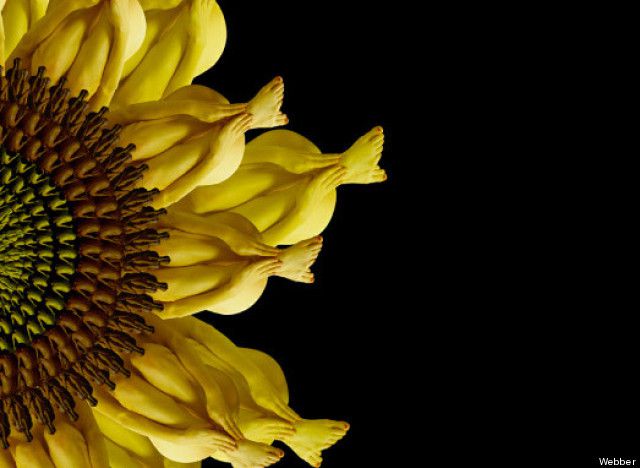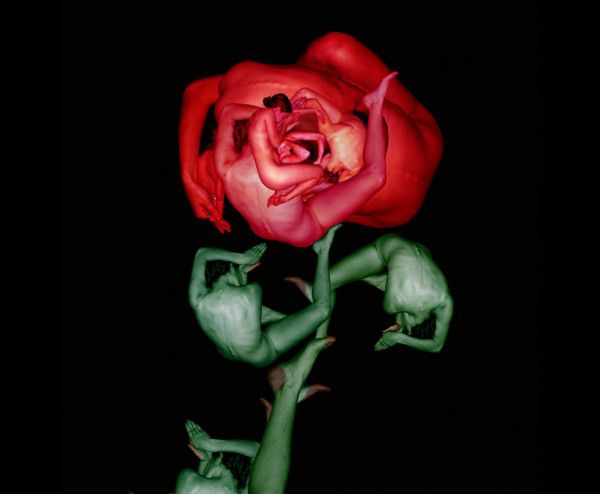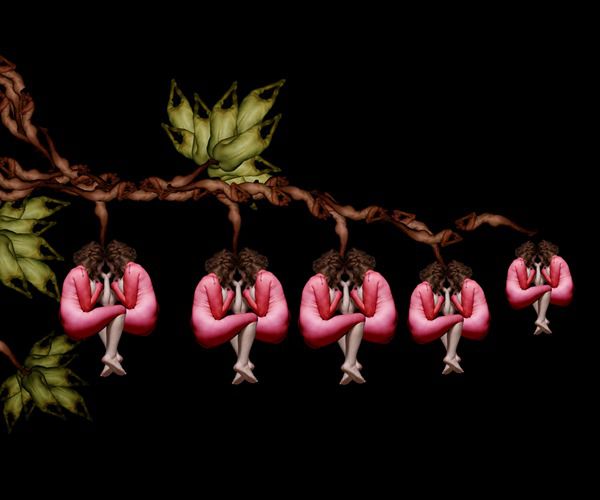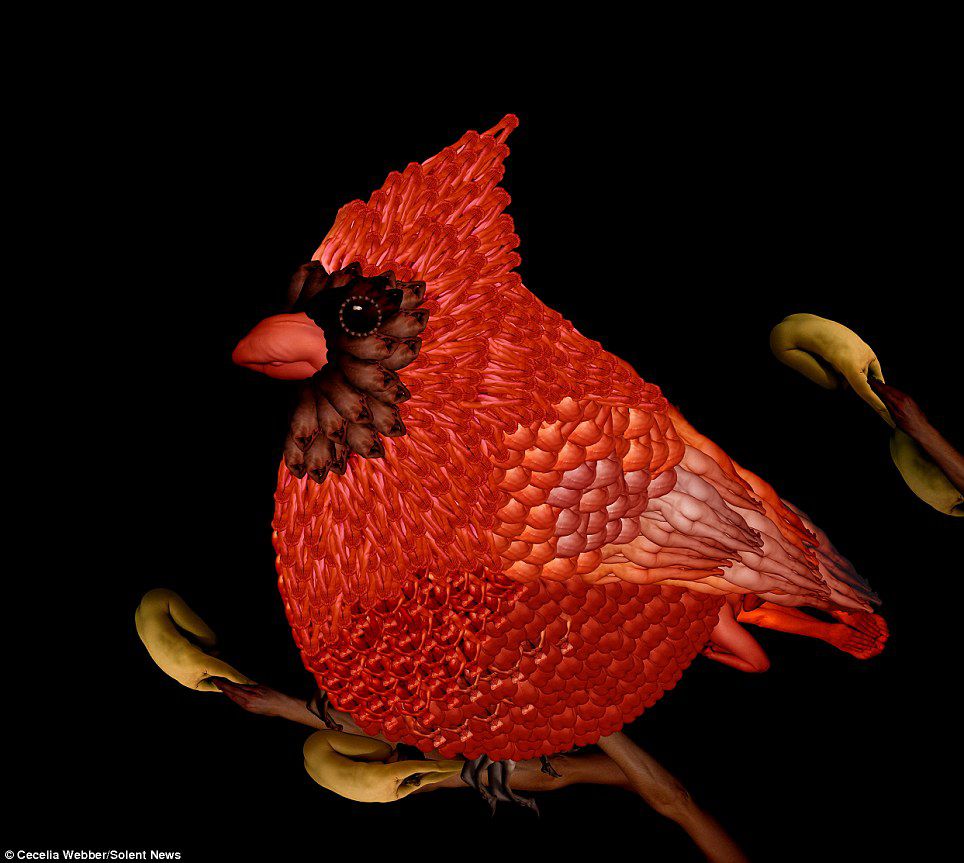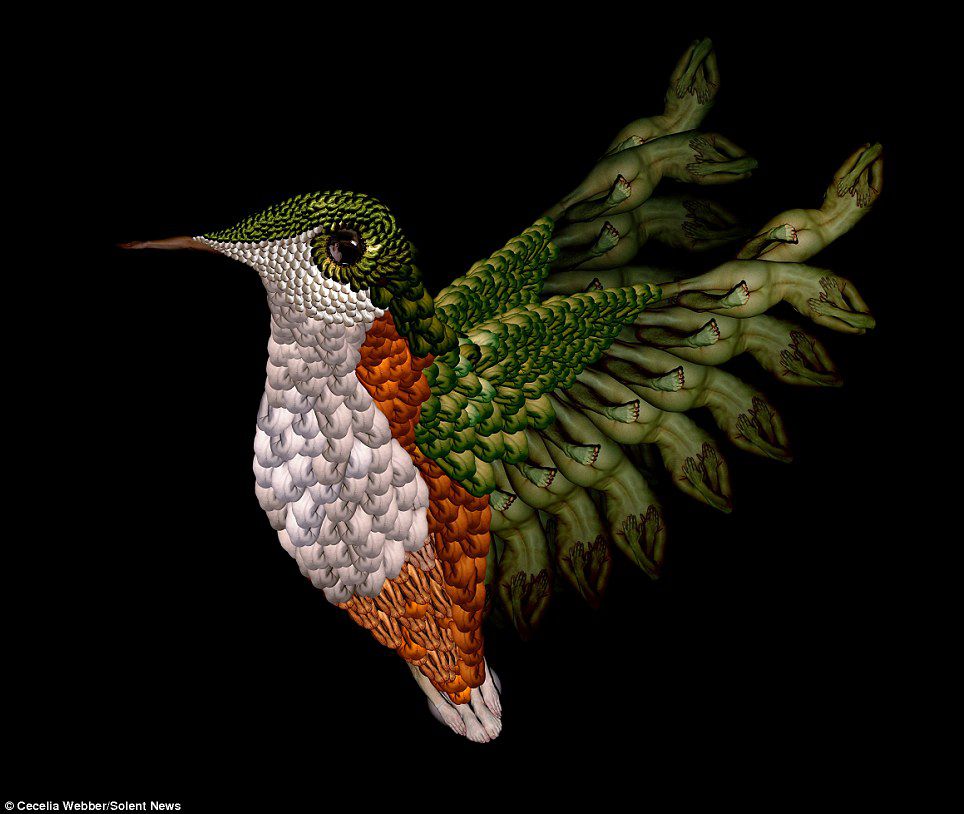 Cecelia Webber uses human bodies to create her digital photographic images, specifically naked human bodies painted strategically to create repetitive patterns that reflect a plant or creature for one of her many masterpieces.
Cecelia Webber is an American multidisciplinary artist working mostly in acrylic and digital media. The digital photographic images of flowers and plants shown here often require up to 700 layered variations which are then colored to achieve her desired design. The results serve to illustrate how intertwined natural forms can be and culminate in singular images of great beauty.
Webber's works create a fantasy world where people are tiny, flowers gigantic, and the human body is as natural as any form of plant life. These amazing images of colourful birds and insects have been given a truly human touch - because the artist has created them out of people.
Cecelia Webber takes photos of nude models and spends up to a year editing them together on her computer to create extraordinary collages. After photographing a series of models in various poses, she digitally cuts, rotates and colours their bodies and limbs to create a finished image.
To get the perfect angle for the illusions, she may reshoot her initial photo over 100 times - otherwise the illusion will be broken. The final creations are made up of different models, each of whom was photographed in a single pose.
Cecelia said: 'I never warp my models or edit them to change them - it is important to me to portray real natural bodies. Once I have my photos I start laying out my piece and playing with colour and arrangements.'
Cecelia chooses her models from everyday people. She lights the models with natural daylight but, on occasions when she's photographing herself for the illusions, she'll run back and forth with the camera on timer.
Look at those unbelieveble pictures and wonder!