How To Cook Pancakes
July 6, 2016
American pancakes are very nourishing and gentle. The classical recipe of American pancakes doesn't assume any additives in the batter, except the main ingredients, but if you wish and you can add cinnamon, powder of cocoa, berries, coconut flakes to diversify the taste of pancakes.
We need:
bowl;
whisk;
brush;
pen of small diameter;
strainer;
spatula;
ladle.
Ingredients:
wheat flour;
an egg;
sugar;
milk;
baking powder;
butter;
sunflower-seed refined oil;
salt.
Step By Step Instruction
Step 1. For cooking of American pancakes we need wheat flour, egg, milk, sugar, salt, baking powder, butter, sunflower-seed refined oil. All products have to be of room temperature.
Step 2. Pour 250 ml. of milk into a bowl.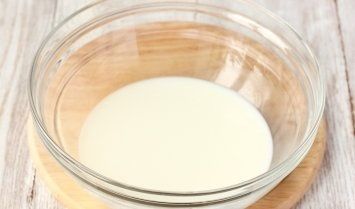 Step 3. Mix up milk and one egg and add 2-3 table spoons of sugar.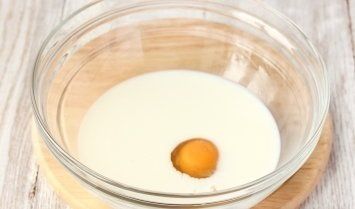 Step 4. Melt 40 gr. of butter in the microwave oven or on water bath and we pour it into milk.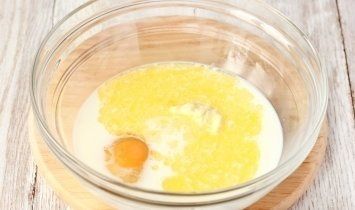 Step 5. Add 1 table spoon of vegetable oil.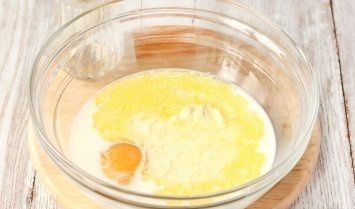 Step 6. Blend mixture till homogeneous state.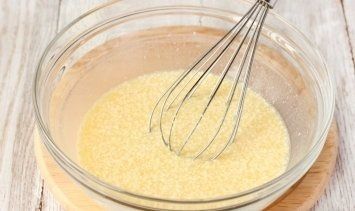 Step 7. We mix 6 table spoons (generous spoonful) of wheat flour with 0,25 tea spoon of salt and 1.5 tea spoon of baking powder. We mix up.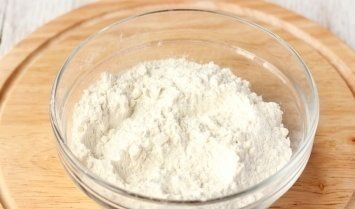 Step 8. We sift dry mix through a small strainer into dairy mix.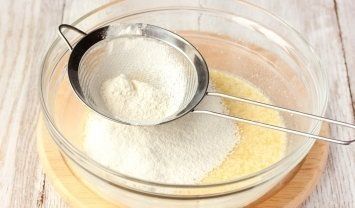 Step 9. Thanks to this procedure flour is enriched with oxygen and cooked American pancakes will be more air!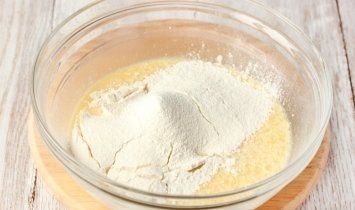 Step 10. We mix batter for American pancakes with a whisk, so that there are no lumps. Batter for pancakes has denser consistence, than for usual pancakes, it is more similar to a batter for fritters.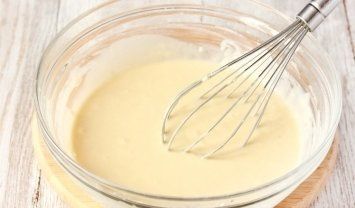 Step 11. We pour a little of sunflower-seeds refined oil into a small bowl (about 2 spoons).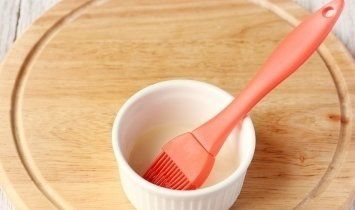 Step 12. We put a frying pan of small diameter on fire, when it is heated we oil a bottom with sunflower refined oil from a small bowl with the help of a silicone brush. You should grease very little!
Step 13. We pour batter in a frying pan - for one pancake you need 2/3 ladle of the batter. We fry it on fire, which have to be a little less of medium.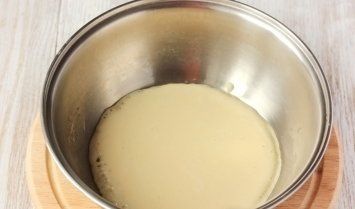 Step 14. When the surface of pancake becomes covered with holes, you can turn over it on the other side.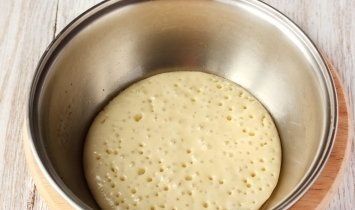 Step 15. The other side of pancake we fry very little. So we cook others until the batter finishes.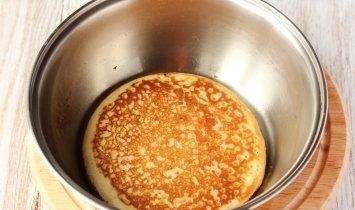 Step 16. We put cooked American pancakes in a nice pile.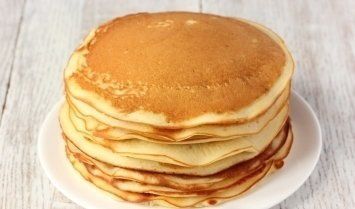 Step 17. We serve American pancakes for a dessert or for breakfast!