Wooden Beads Keychain
April 19, 2017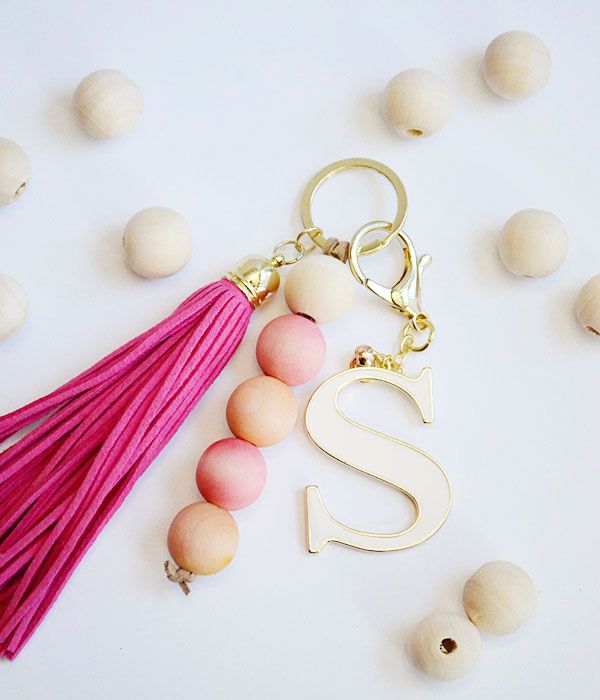 Hello everyone!
I have this strange-but-not-really crush for the keychains. Everywhere I go I am trying to get myself a small cute one that will remind me of my trip. Recently I have found this keychain tutorial and just fell in love with its simplicity and colors. I am happy to share it with you guys and I hope you will enjoy it as much as I do.
Here is what you will need:
- Wood beads
- Dye tablets or food dye
- Vinegar & Water
- Bamboo Skewers
- Faux Suede Cording
- Key Ring
- Scissors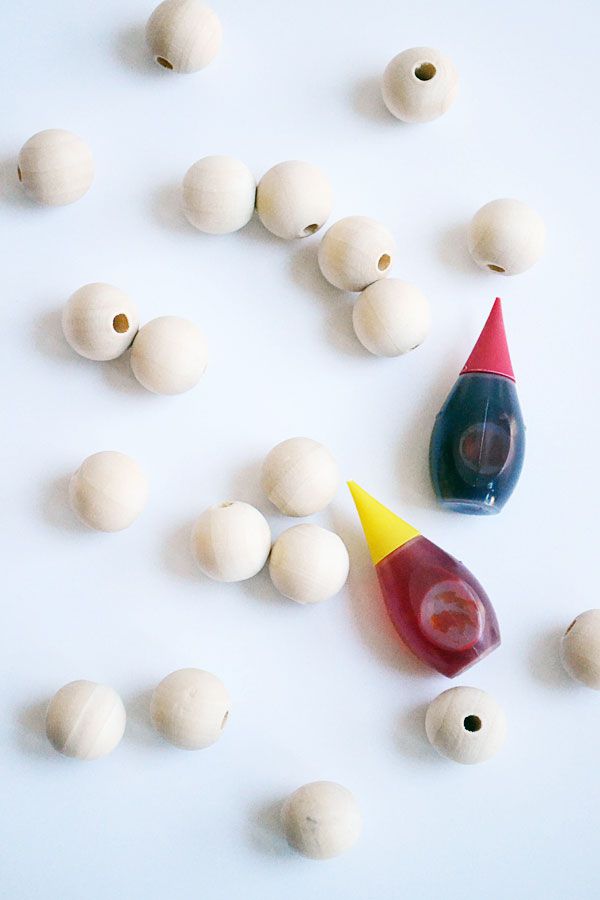 Step 1
Prepare the dye cups. Following the instructions on the food coloring pack combine ½ cup boiling water with 1 tsp of vinegar and add dye. For this tutorial we are coloring our beads in red and orange but you can choose your own. Try out the different proportions of the coloring to make the beads more or less colored.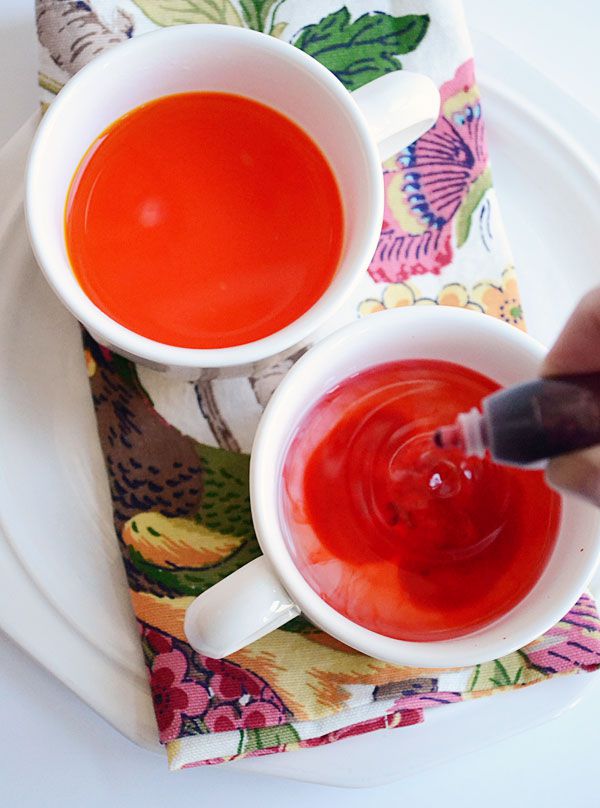 Step 2
Now we are going to dye the beads. Because they are wooden they will float on top of the colored water that is why we need the bamboo skewers. String a few beads onto the skewer, dip it inside the cup, and leave for approximately 30 minutes. Do the same for another color.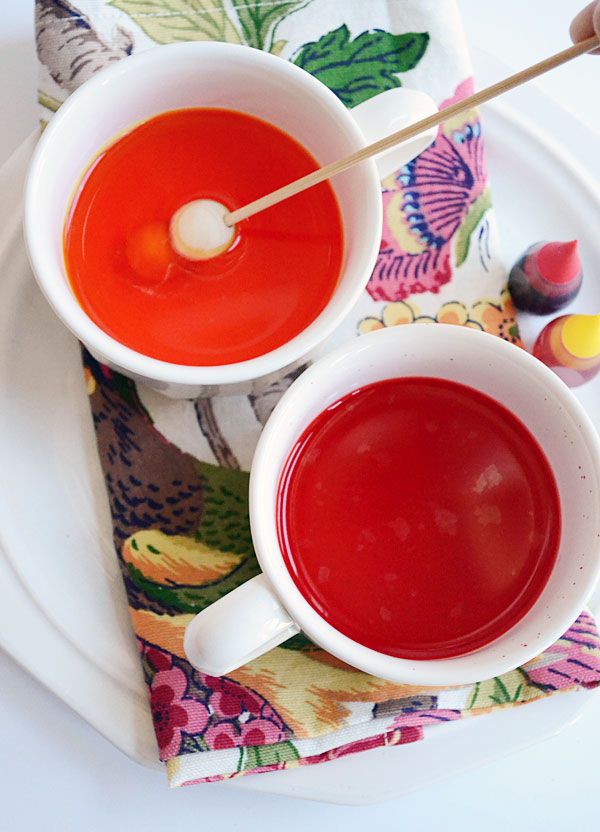 Step 3
Remove the beads from the cups and rinse them under the cold water to clear the excesses.
Step 4
Now we need to dry our beads. The best way to do this is to put them in the oven. I put mine at 250 degrees for 10 minutes flipping them halfway through. Please be careful with this step and make sure you won't burn anything. If you are young please ask adults to help you.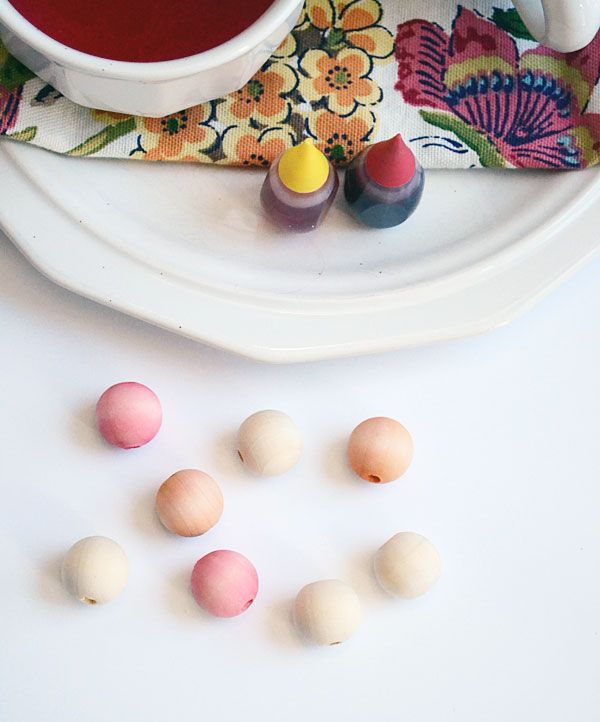 Step 5
When the beads have dried, put the cording on the key ring and string the beads onto it.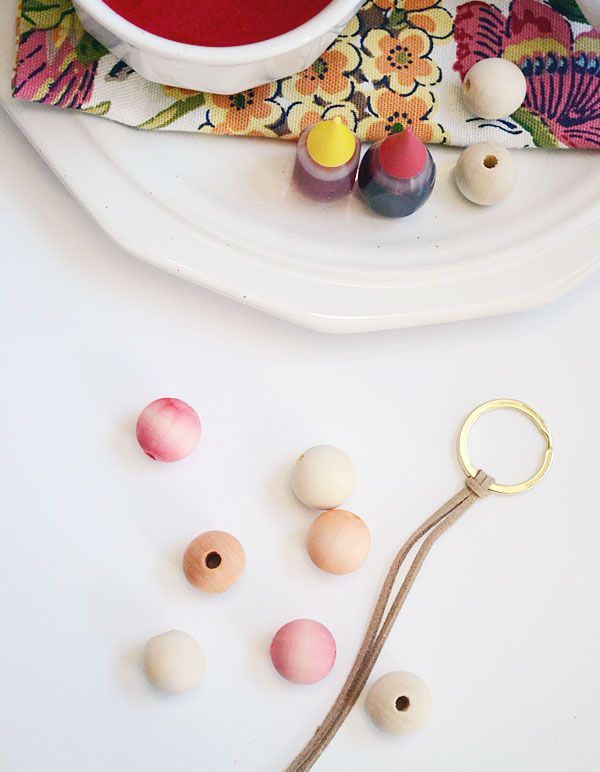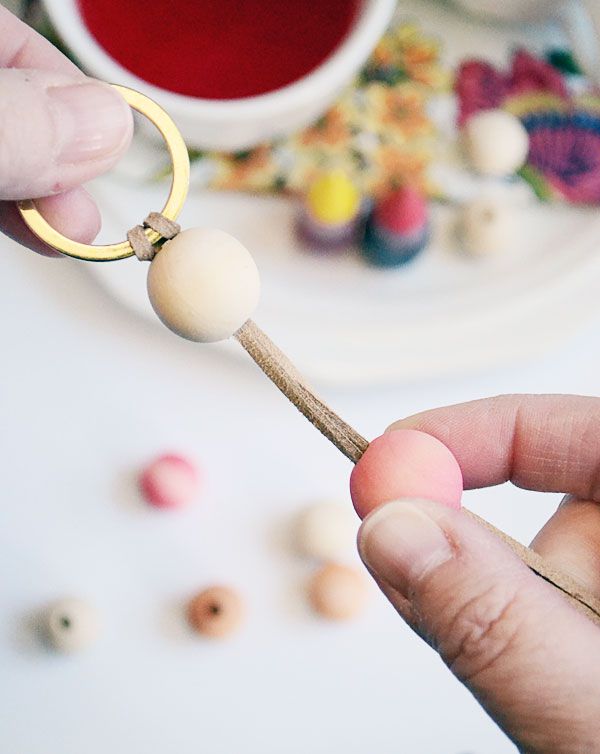 Step 6
When you have reached the desired length, knot the cording and cut out the leftovers.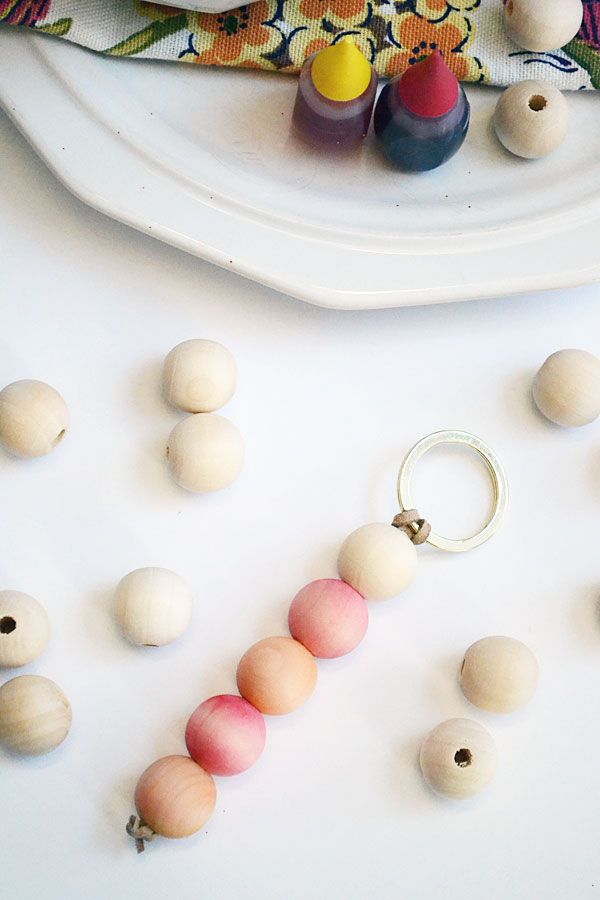 Step 7
Now complete your keychain by adding more decorations onto it. It can be pink tassel and a letter keychain as shown it this tutorial or you can improvise and use another things that you might like.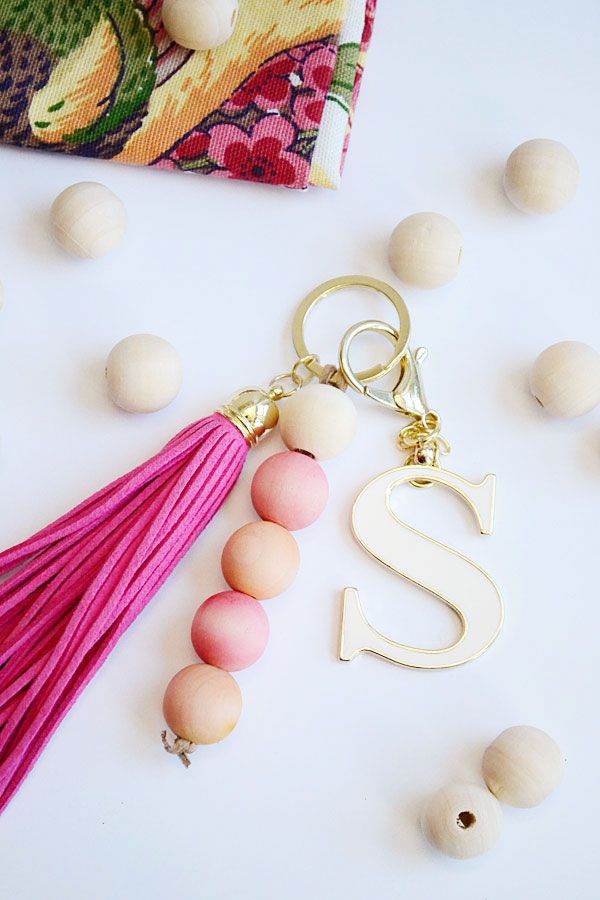 Voila! How cute is this!! Enjoy!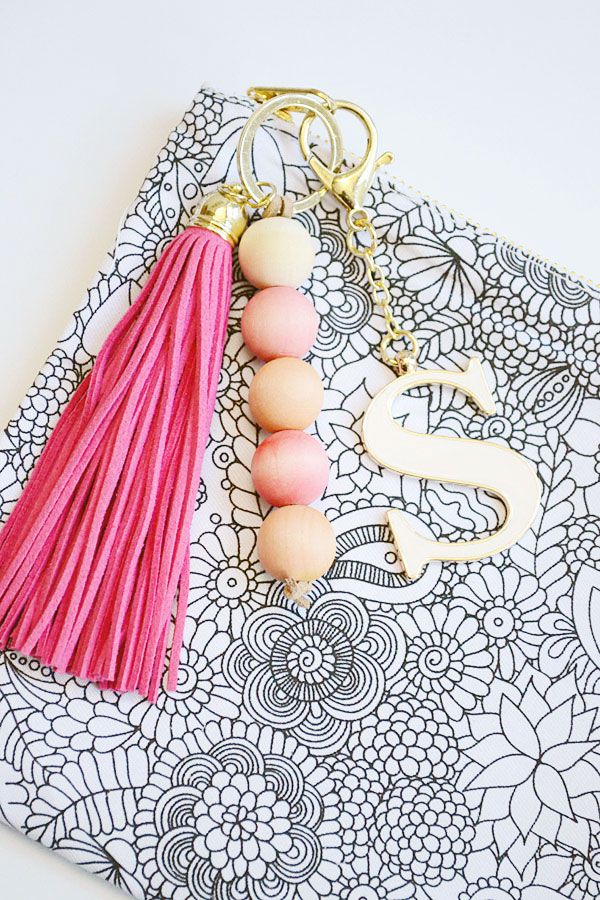 Source: storypiece.net