Use Acorns For Crafting
September 21, 2016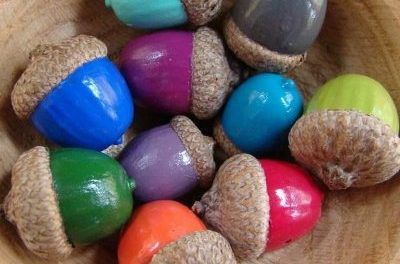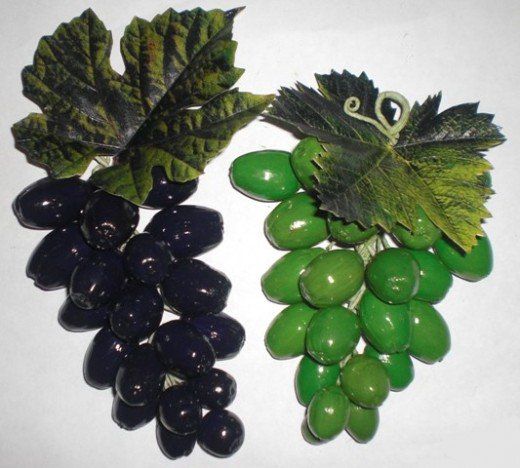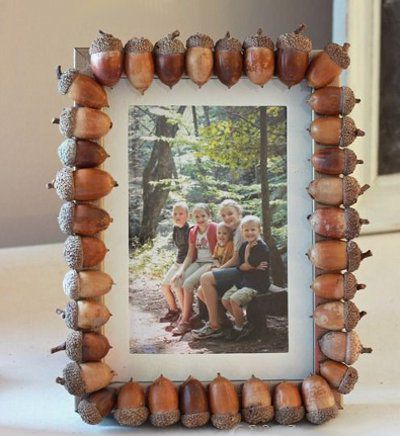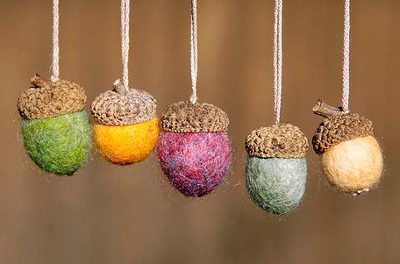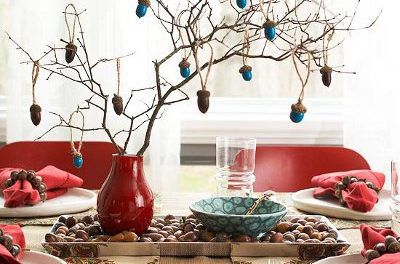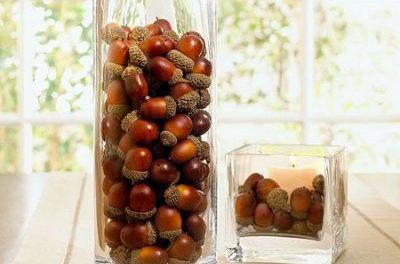 Fall. Long rainy evenings. What can we do to entertain ourselves? Crafting is a solution! Now we'll learn how to get lots of positive emotions from crafting with acorns.
In September you can gather up a great amount of acorns in the woods or in the park. It helps you to make unique crafts that will possibly transform your home design. Guess that's why I love fall so much!
First, we can put lots of acorns into a glass bowl and use them to decorate the house. Pretty fresh!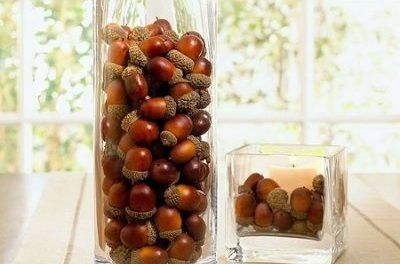 For the following crafts you will need dry twigs and acorns. Acorns should be painted with acrylic paints. Then hang them on this dry twig. Put the branch with acorns in an attractive vase. Now just let your visitors admire this unusual decor element.
Notice! To get the original artwork, first remove the acorn cap (before painting). Once the paint is dry, glue them back.
 Also, acorns can be woolen (if you want to decorate rooms). But the caps should be natural. It'll make your work look very unusual and bright.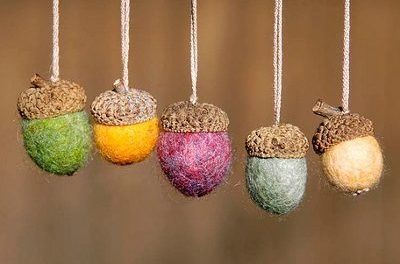 It's interesting: acorns caps are suitable for decorating picture frames or mirrors. You can decorate the frame of a photograph in the same way. It looks both stylish and cute!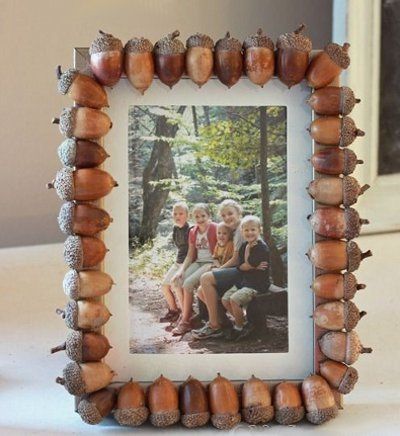 Acorns will be perfect for the holiday decor. For example, you can make a makeshift bunch of grapes from acorns. To start this artwork you need to take well-dried acorns. Make a through-hole in every acorn by means of an awl. Then put them on the wire. Turn the cuttings into corrugated paper, paint the acorns with the proper acrylic paints. Bunches of grapes are gathered like a wreath weaving. And leaves are usually made of simple paper of the proper color.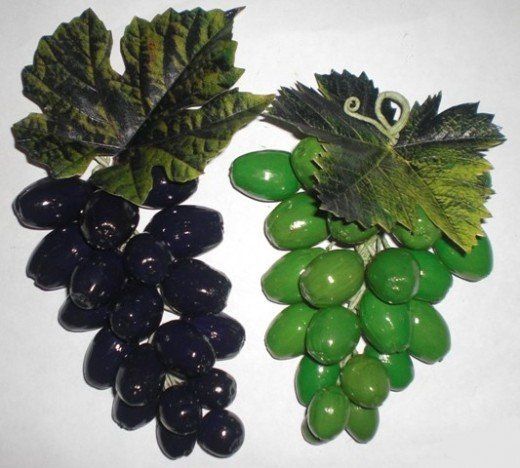 Hope I gathered nice ideas for your home crafting and you'll have enough fun with acorns this fall!