How To Make Phone Cases
May 30, 2016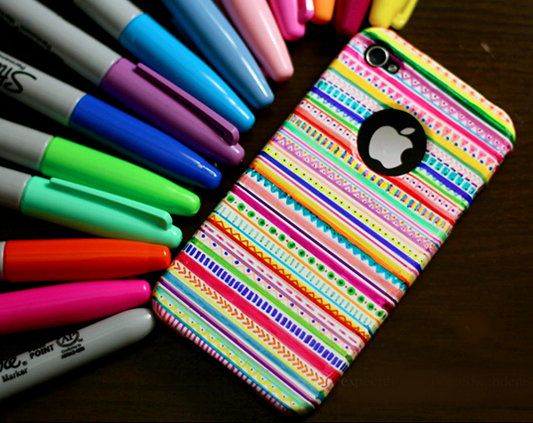 Manufacturers tirelessly please us with new models of phones but not everyone is ready to accept the fact that their gadget will be gray and featureless. So I want a mobile phone décor to emphasize the taste of the owner, his/her mood. It is for those who want to decorate their phone with their hands but do not know how to do this, we offer several options of decor.
You will need:
stones and rhinestones to decorate nails;
glue;
tinsel;
nail polish;
double sided tape.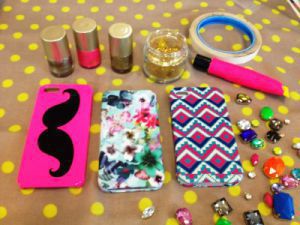 To begin with, how to decorate the back cover (panel) of a phone, which already has a graphic image. First place on the panel the pattern of stones which you like. You can take a picture of the result to further simplify your work. Then, each stone grease with glue and press firmly to the panel. After the end of the work leave the panel for several hours for the glue to dry up.
The second option of decorating the phone with your own hands is decorating it with tinsel. To do this, take the double sided tape and cut it into narrow strips. Glue them in the zigzag form in the back of the phone. Then remove the protective strip from the adhesive tape, sprinkle the zigzags with tinsel. Slightly flatten the tinsel by your finger and blow away the remnants. Please note that this decor is short-lived, because the tinsel will eventually crumble. If you put over a silicone transparent cover, the tinsel won't stick to the hands.

Regular nail polish is the perfect material for the mobile phone decoration. Such decoration looks particularly impressive on the phone, on the rear panel on which print has already been done. So, pick up the color of nail polish and start decorating. First, apply nail polish on the outlines of the images (flower petals, the wings of butterflies - depending on the print on the cover). Then attach the stones to see if they are appropriate in these places. If you liked the end result, brush with glue and attach the stones to the panel. When the glue dries, you can attach the cover to the phone and use the updated stylish gadget.

Interesting Ideas
For decoration of the phone you can use colored tape on the basis of the adhesive, and the metal fittings, and even markers. But be very careful that the awkward movement of the wrist, pen or glue does not spoil the phone. If you know how to work with polymer clay, you can create a variety of three-dimensional decorations that will transform your phone into a glamorous gadget.