Shamrock Card for Good Luck
October 6, 2016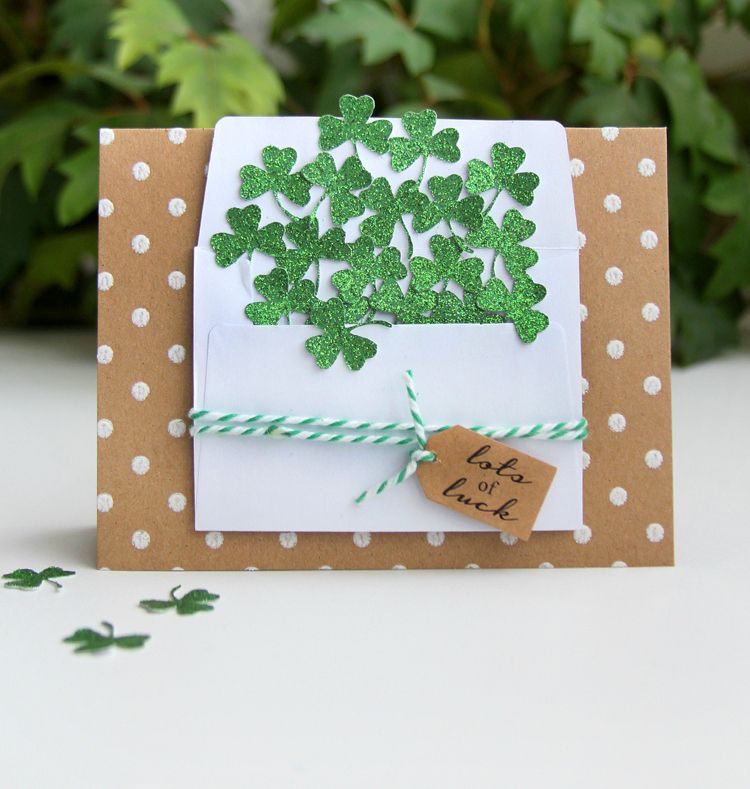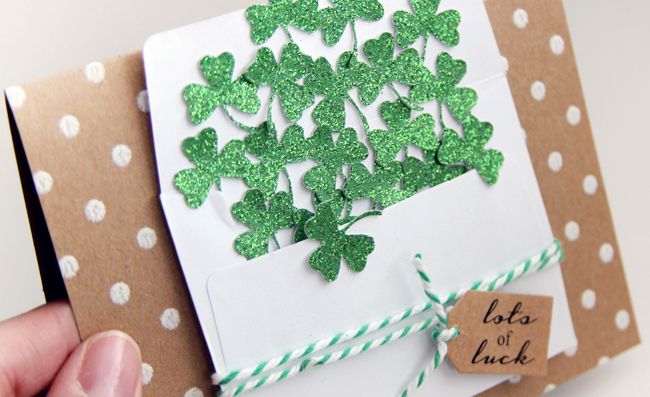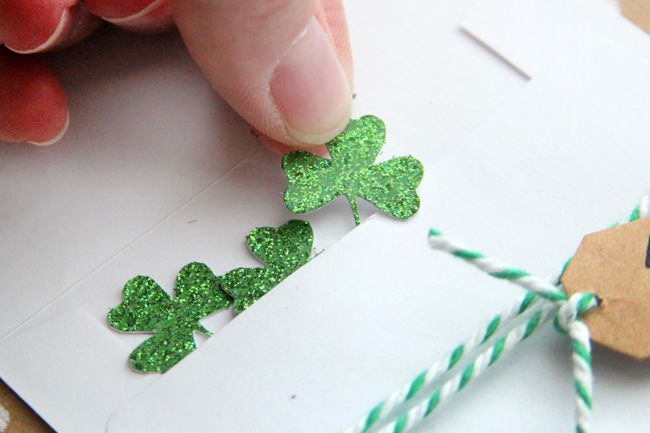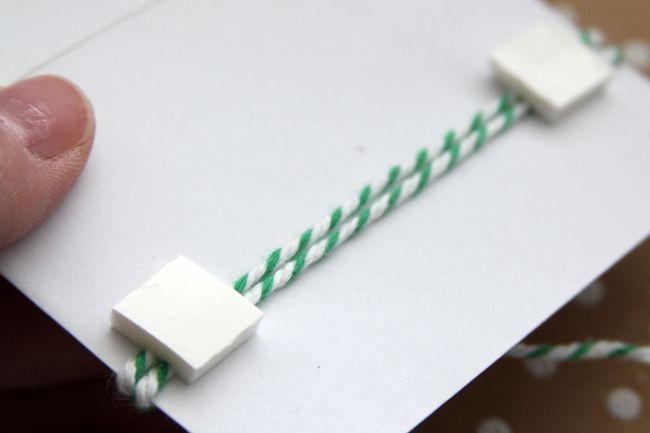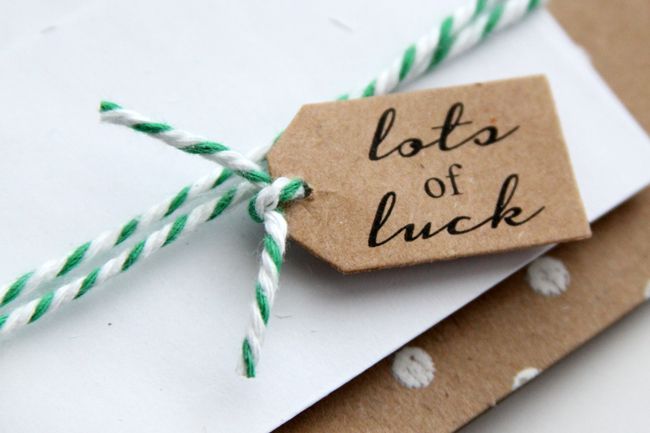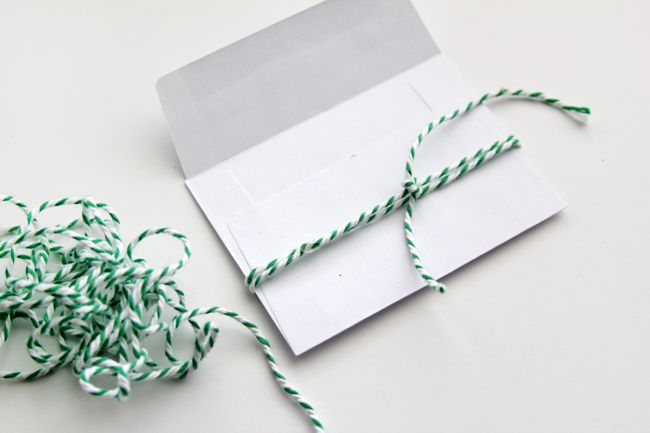 Is there anyone whom you'd like to wish good luck to? It's a chance! Make this interesting simple handmade card and present it to your friend! It's perfectly cool and cute!
You don't need many materials for this card:
Glitter Silk Paper
Kraft Dot Blank Cards and Envelopes
Blank 2 inch Note Cards and Envelopes
Shamrock Shaped Craft Punch or Electronic Cutting File
Green and White Baker's Twine
Small Kraft Tag
Begin your shamrock card by preparing your clover embellishments. From green Glitter Silk paper, punch or cut small shamrock shapes. Or you could skip this step and opt the really easy route with ready stickers.
Stamp, computer generate, or hand write your tag.
Tie the mini envelope with a length of green and white baker's twine.
Add tag to the twine.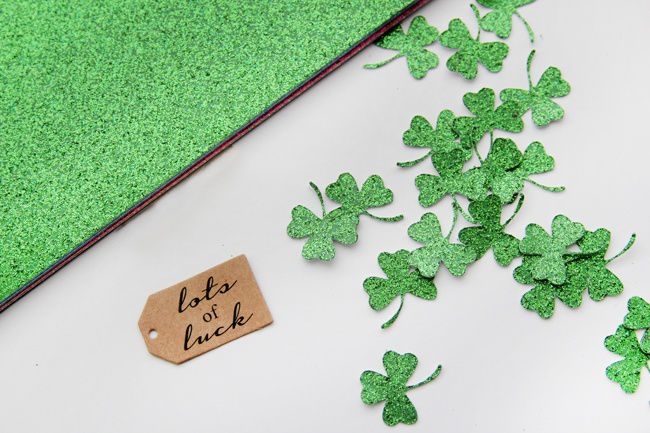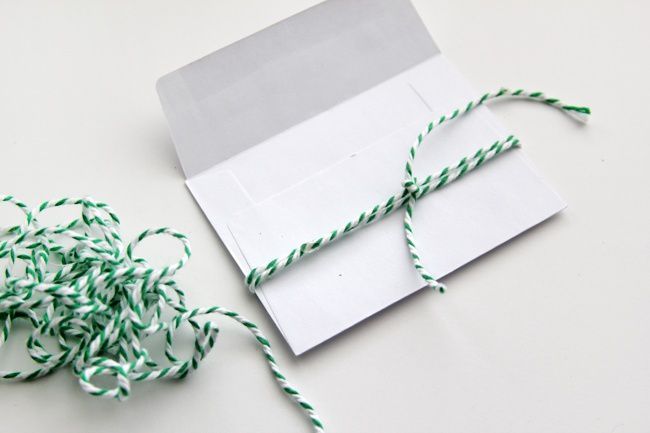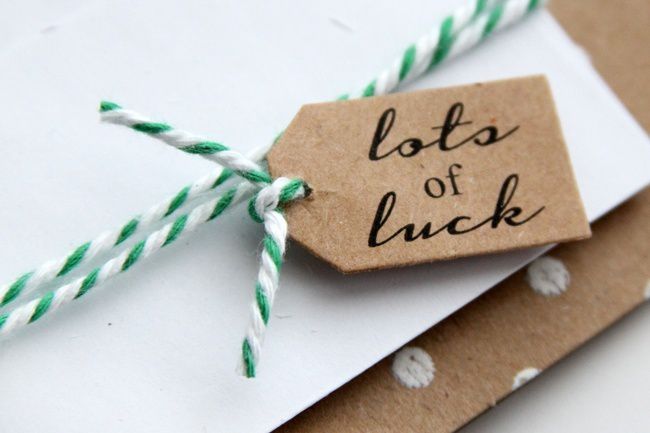 Adhere mini envelope to Kraft White Dot A2 card base using foam dimensional adhesive to make it pop!
Begin adhering shamrocks to the card. Tuck some shamrocks into the envelope, and continue as desired.
When you have finished attaching the shamrocks, adhere the top of the envelope flap to the card base to hold it in place.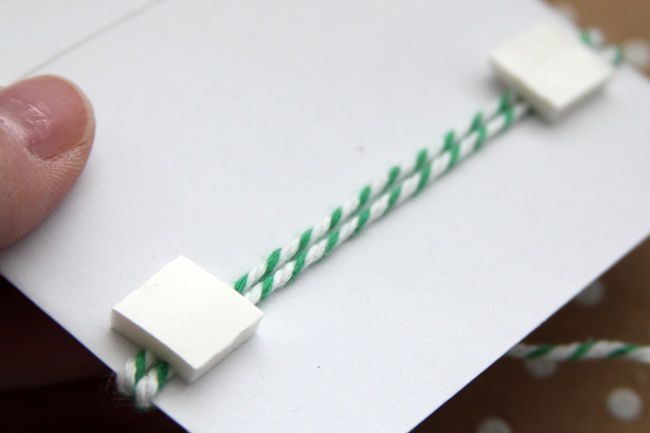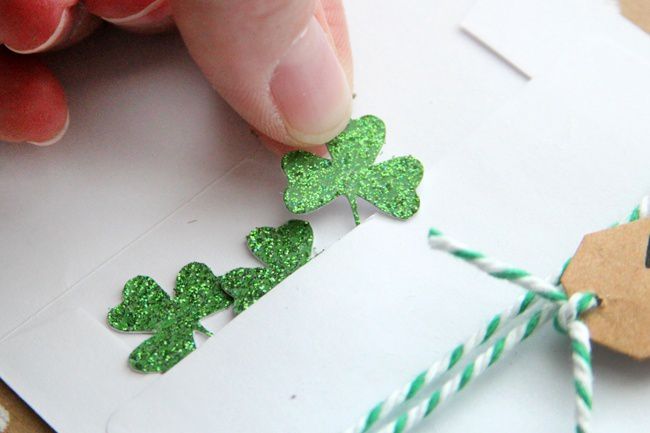 That's it! A simple shamrock card for your friend, wishing lots of luck! Nice idea is to send some pretty gift together with shamrocks in the envelope. Fill it with candy and treats as well!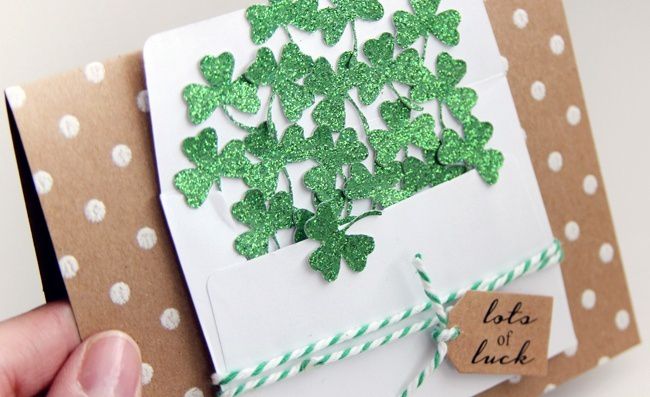 Thanks for photos Crafts Unleashed