Scrapbook Paper Covered Skulls
October 5, 2016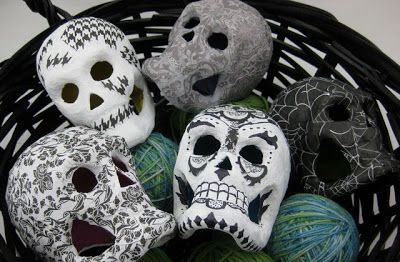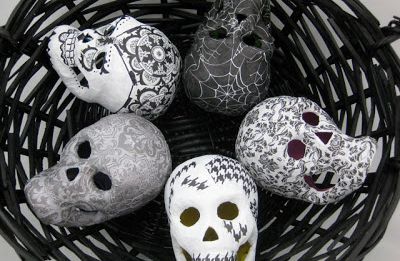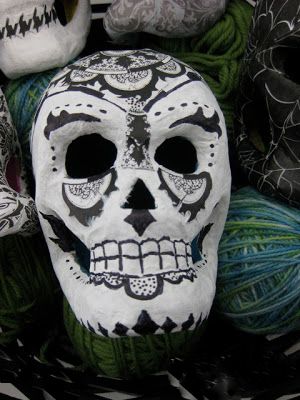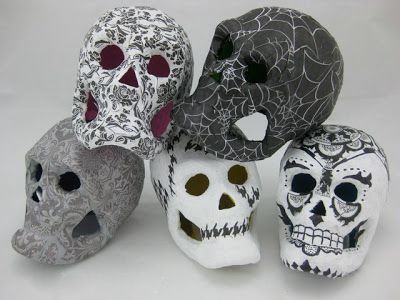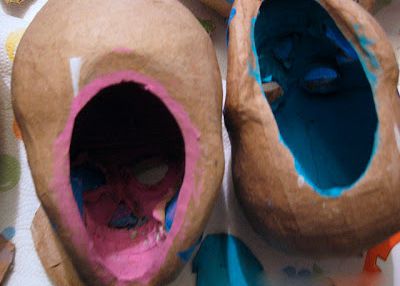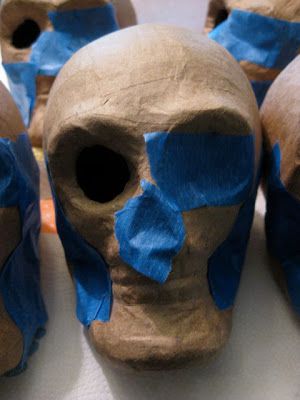 This project will take a little bit of your patience and time. Be aware: it's not for handmade starters. You need to have some skills in paperwork (or scrapbooking), so you'll be successful.
But I think these romantic Halloween skulls are worth all the efforts!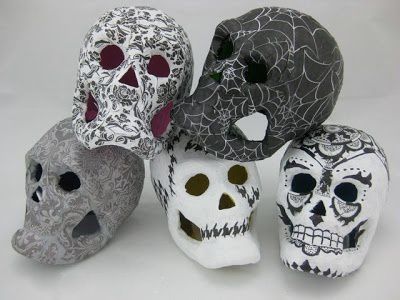 Buy paper mache skulls in the nearest craft shop or online. They are chep, be sure. Also you'll need a few sheets of scrapbook paper (plain or with pattern) and some bright paint.
Start by covering the skulls' insides with paint. Pink and blue are perfect. Use low-tack tape on eyes to prevent paint's running out.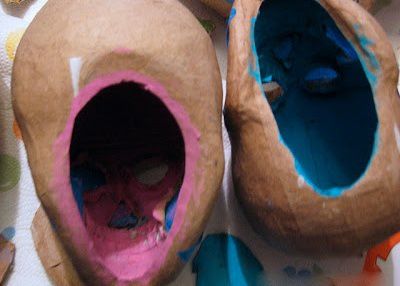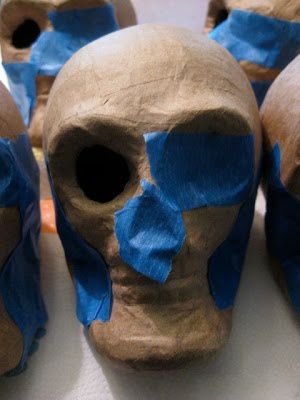 Let skulls dry completely. Next let's work with paper.
You should glue it in the way patterns will be saved! The best way to do this is to cut paper into small pieces and glue them one by one. Be careful: you should do it like a puzzle. Save the edges matching.
It's very accurate and not easy work. But result is wonderful!
After all the skulls are covered, use craft paint matching the base color of the paper to fill in any spots showing through.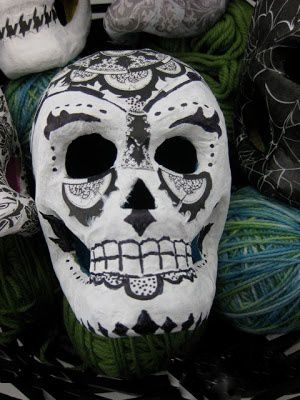 If you're not very skilled in decoupaging, you can also just cover skulls with paper, and add some details with a thin paintbrush. It'll be faster and more productive. Also it'll help you not spoil those perfect paper mache skulls and have wonderfull Halloween décor in the end.
You may place skulls in a dining room or just throw them around inside the house.
Have a scary Halloween!
Thanks fot photos Mega Crafty