Quilling Idea for Starters
October 2, 2016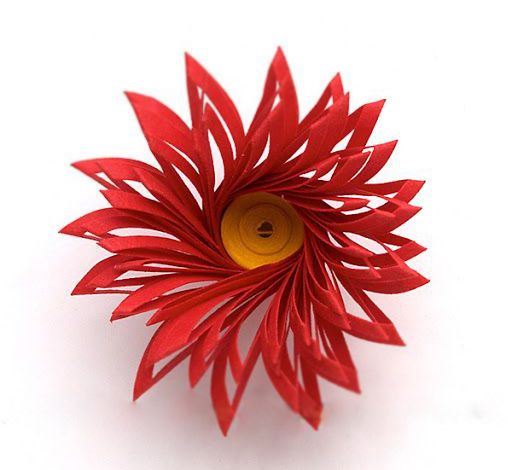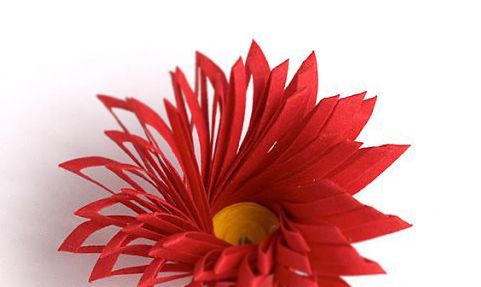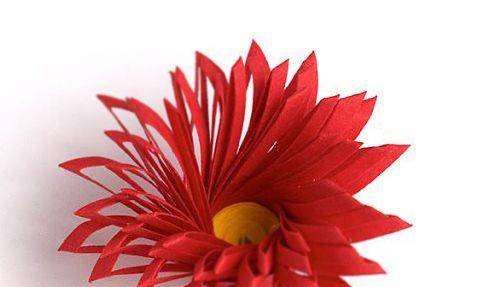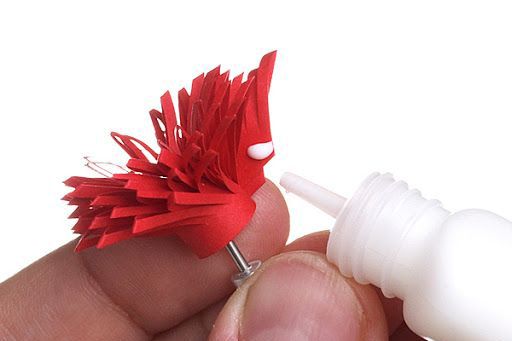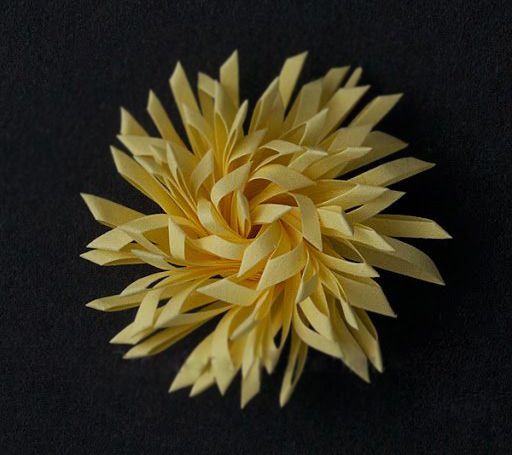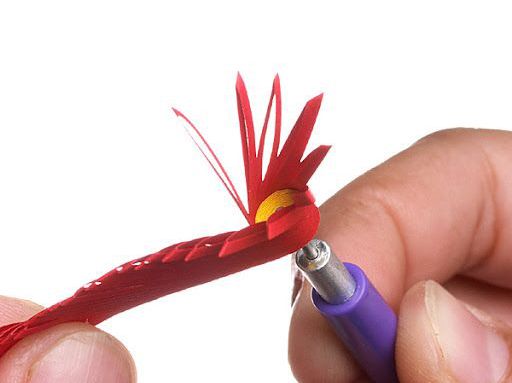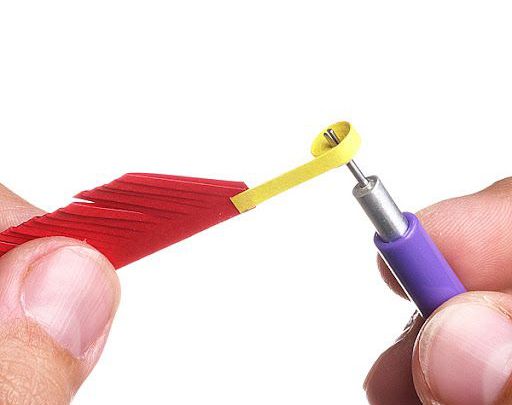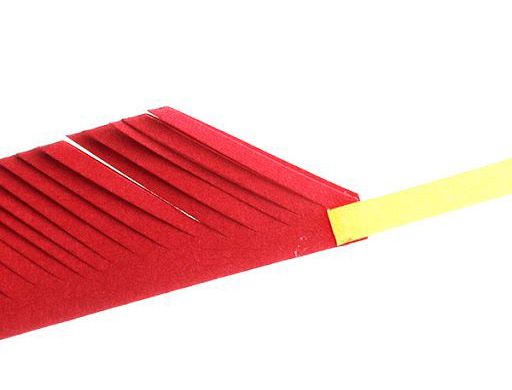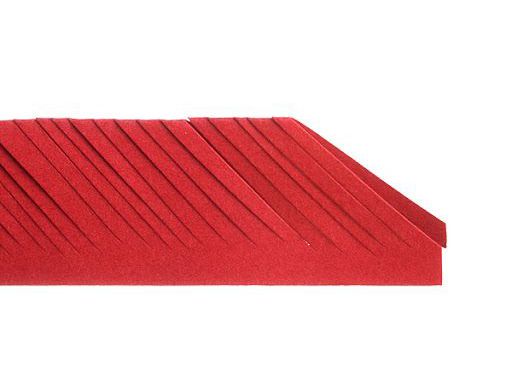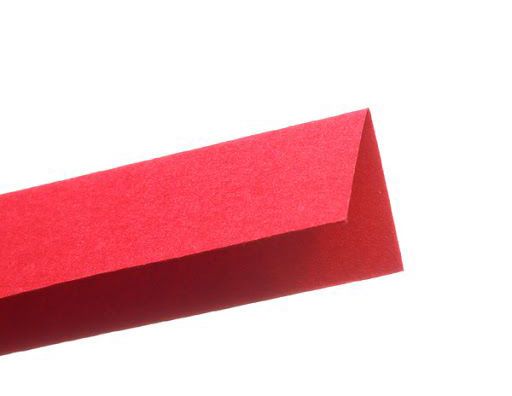 Is there anyone who's just started quilling among us? This tutorial is for you!
This pretty flower idea will help you improve your skills in quilling or be a beautiful part of your artwork, whether you're a starter or not. It's very easy and original!
You'll need two-sided colored paper, scissors, glue, something for cutting out (scissors or a paper knife), an awl or pin (for winding thin strips of paper) or just a wooden toothpick.
Cut a paper strip about 2-3 cm wide and 10 cm long. Fold it in twice.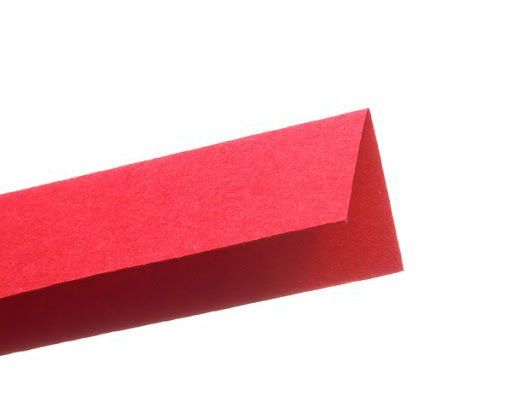 Make a fringe by doing small cuts at an angle of 45 degrees on the folded edge.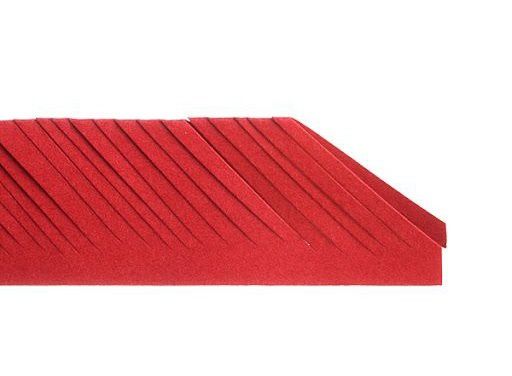 Attach one end to the other strip of paper (for flower's core) - 3 mm wide and 25-30 cm in length.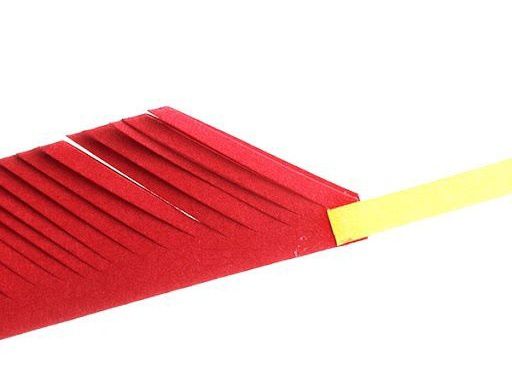 Twist a roll with a toothpick or a special tool. You should not form petals, they will be placed on their own.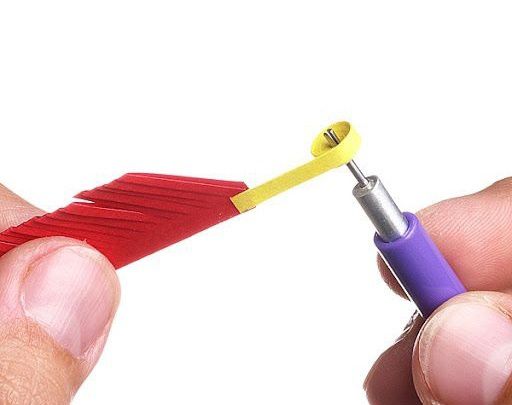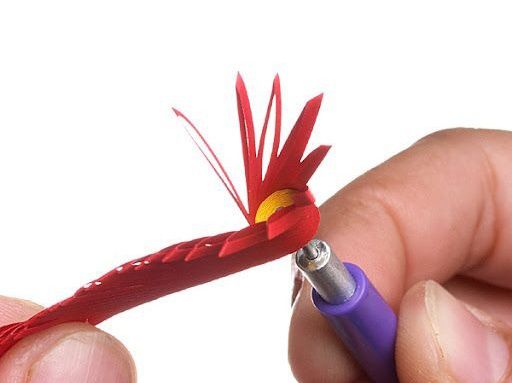 Once you have turned off the flower, glue the tip and hold for a few minutes to dry it over. Now you can use your flower for any purposes. For making the yellow flower shown below, use only wide strip.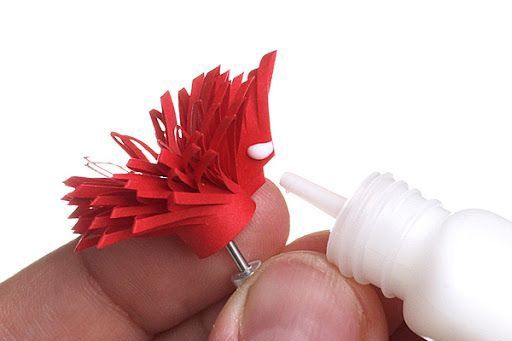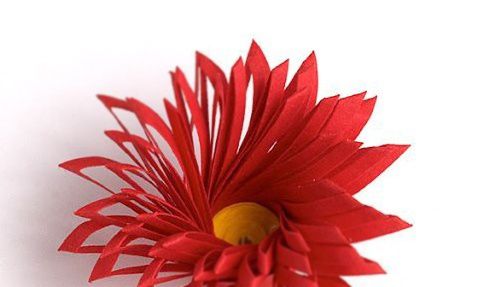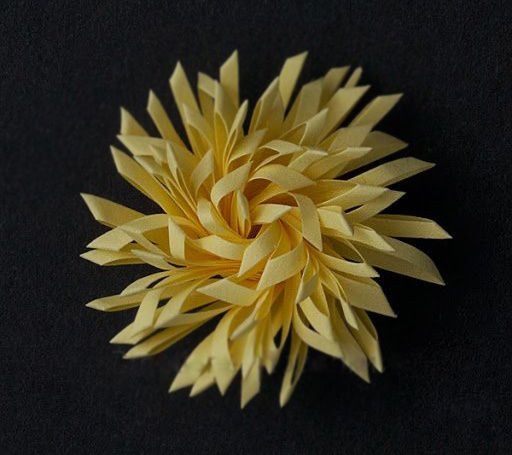 In this case, it should be more than about 20-30 cm. The core is not glued, but immediately wrapped, so we can see the fringe at once.
Quilling is agreat art! If you find yourself in this amazing world of shapes, waves, beautiful nature patterns, lots of color, paper and glue... You're truly a happy person! Wish you good start!
Please leave comments about this tutorial and how right you think it to be for your start in quilling.