For those who are engaged in  handmade work, who likes to create, and no matter whether it is painting, embroidery, sewing, or scrap booking, each of us values his tools and materials very much. The best way to ensure that they won't be lost, so that everything huddles in order and in a prominent place is an organizer! And even more so - you can make this organizer handmade by yourself!
Such a handmade organizer does not take much space, but it will allow you to quickly find the tool you need, have it all ready to hand and save your space!
One of the most pleasant moments is that you can make such an organizer for needlework very individual, only yours! For example, paste or sew a letter of your name, initials, or something special for you. You can choose your favorite colors for the organizer. Or even better - choose the form that will best suit your needs!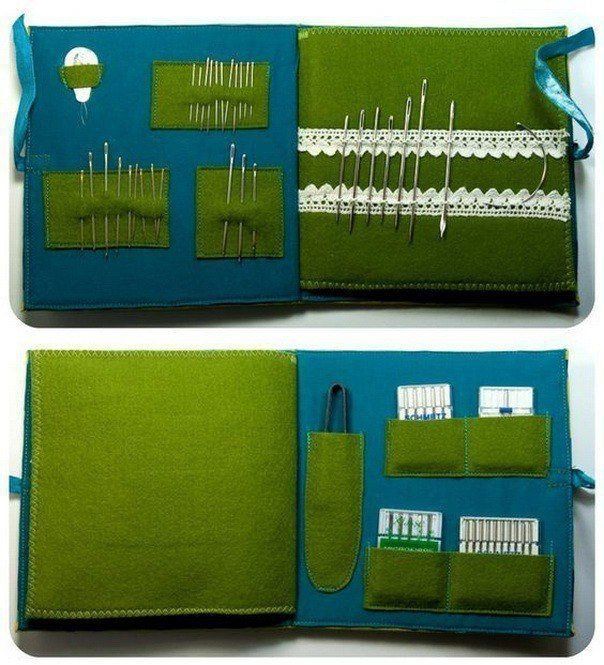 If you are like embroidery, knitting, any needlework that requires concentration and work with small objects, most likely you are sitting. If you do this on the couch or in the armchair, then the best variant for you could be such an organizer that can be conveniently placed on the armrest. Here you can sew several large pockets in which you hide everything you need!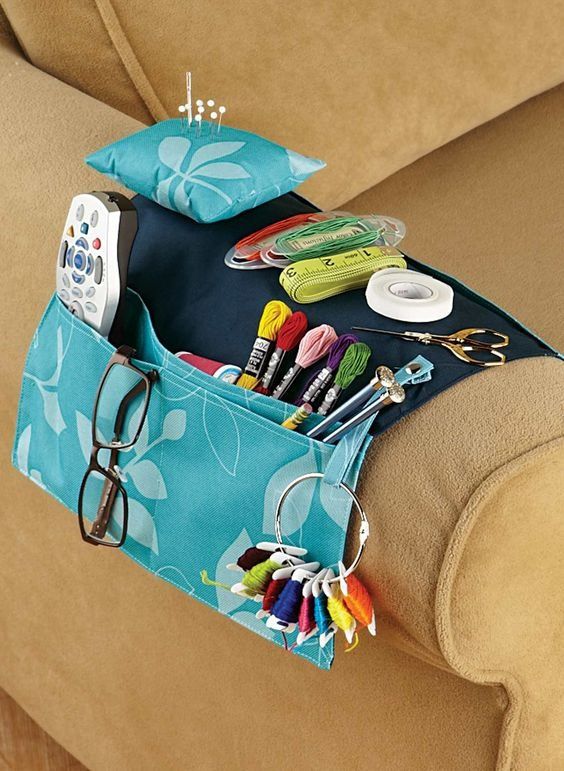 If you are engaged in knitting or drawing, painting, you probably have a lot of needles, brushes or pencils. It is convenient to arrange them, by the diameter in the purse - such as shown or a canvas with sewn pockets.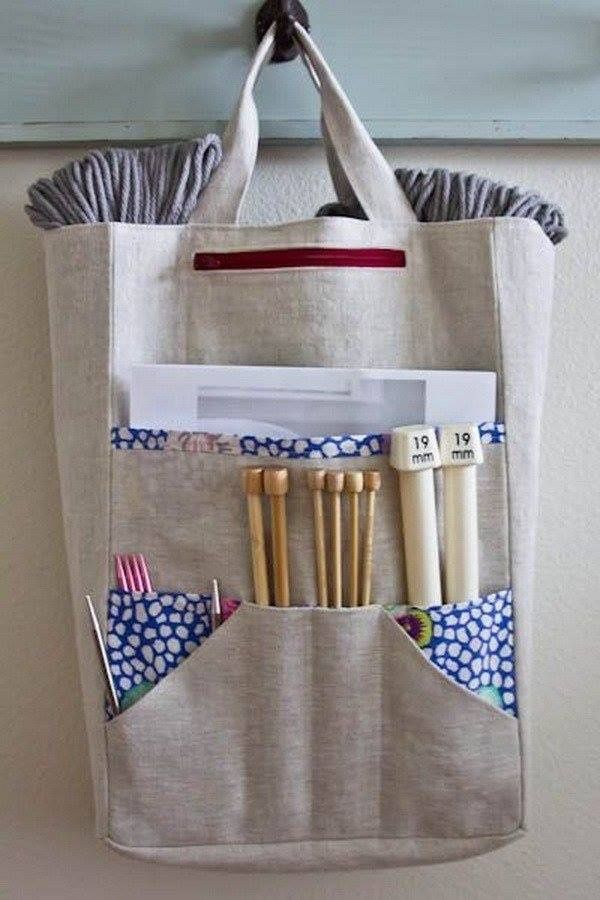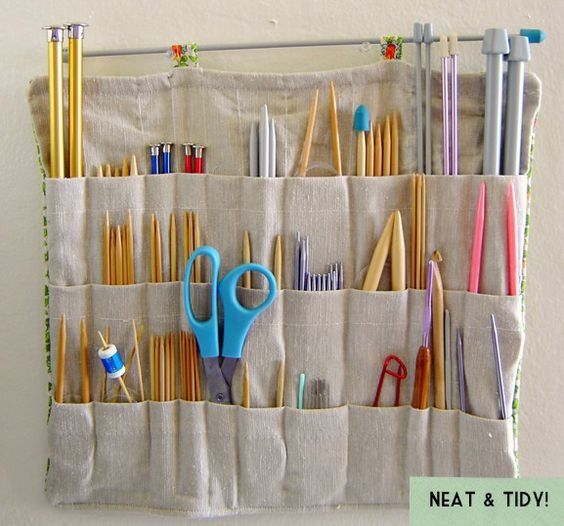 For knitting and sewing, baskets are also very convenient, with the sewn pockets for tools outside or inside, and inside you can put yarn, for example, or fabrics.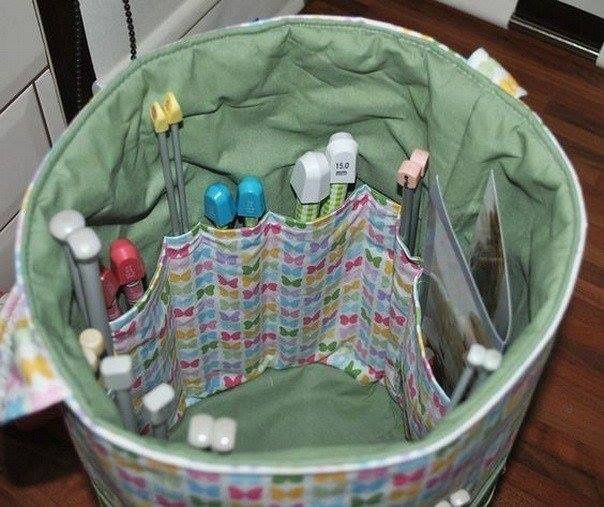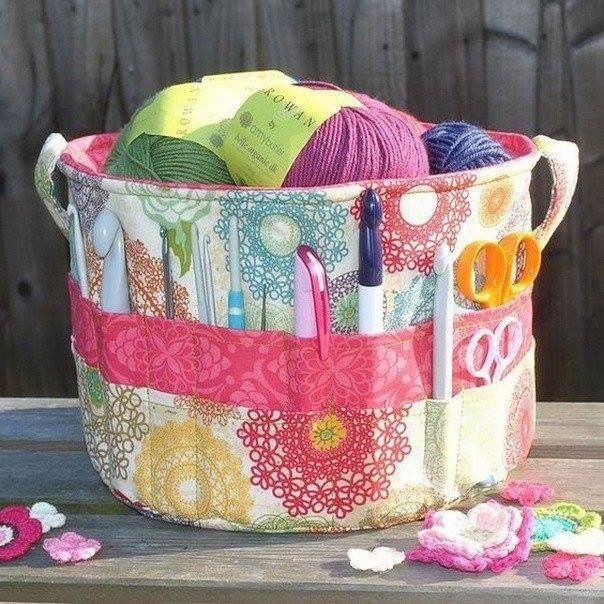 Well, in the end, a little visualization of how you can make a cute little bag for storing small parts.