Mudcloth Gingerbread Cookies
April 26, 2017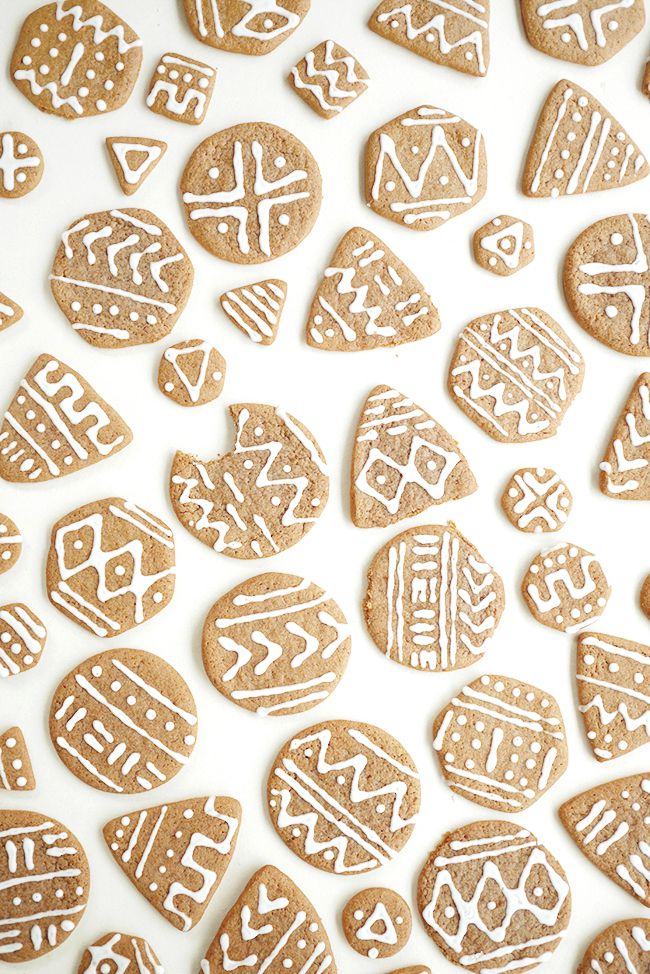 Hi everybody!
Today I am happy to share with you this cool recipe of the mudcloth gingerbread cookies. This is easy to make and you can also multiply it with the ingredients you like and the cookies store well in the freezer.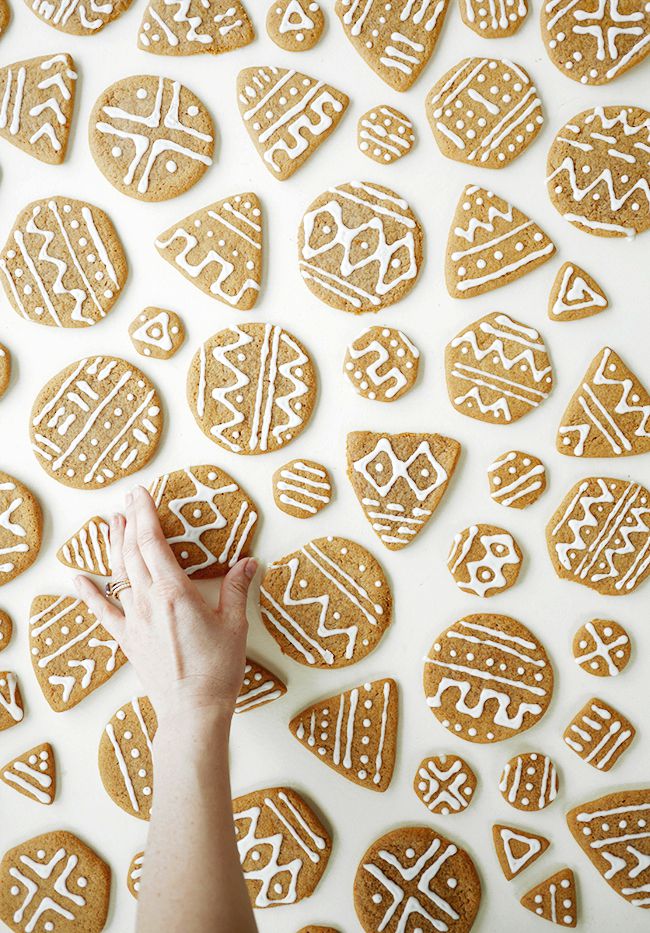 ingredients for the cookies
1/2 c butter
1/2 c brown sugar
1 egg
1 1/2 c flour
1 3.4 oz pack cook and serve butterscotch pudding
1/2 tsp baking soda
1 1/2 tsp ground ginger
1 tsp ground cinnamon
ingredients for the royal icing
1 egg white
1/2 tsp lemon juice
1 c powdered sugar
Directions:
1. Cream together butter with sugar and egg. Mix dry ingredients together and slowly add it into the butter mixture to form dough. Shape dough into balls, cover them and let chill for an hour.
2. Preheat oven to 350 degrees. Roll out dough to about 1/4 inch. Now cut the dough into desired shapes. Bake the cookies for 8 minutes. Remember to leave a little space between each cookie so they won't cook together.
3. Cool the cookies on a cooling rack. Meanwhile start to make the icing using the mixer. When ready pour the icing into the piping bag (if you don't have a piping bag, you can simply use the zip lock bag. Pour the icing into the zipper bag and cut the angle to your desired thickness, don't cut too much or you won't be able to create a design for your cookies). Start decorating from the ugliest cookies this was you can practice and you won't be disappointed if the cookie will be spoiled. If you aren't sure about the pattern you want to use just google for some patterns, there are so many of them on Pinterest.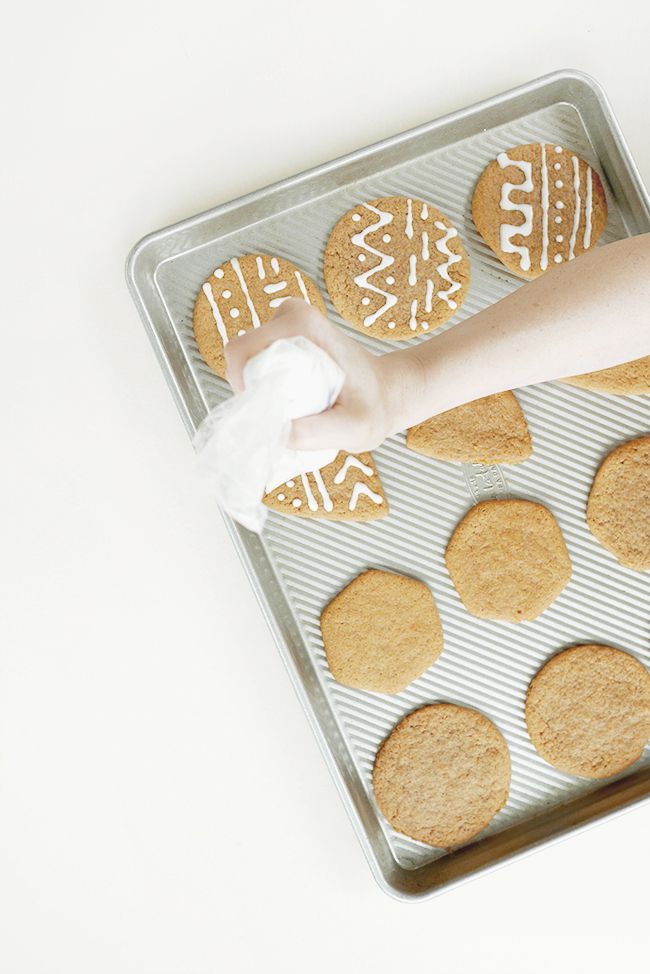 4. Once you done leave the cookies to dry or put them in refrigerator for about 15 minutes to fasten the process.
Voila! We choose a few different patterns for our cookies and at first I wasn't sure if they are going to work but in the end the come out pretty good all together. Don't worry if your lines weren't even I had a couple of my own that were looked like a disaster. The imperfection of the ornament makes it even better and you can see that they are real homemade. Enjoy!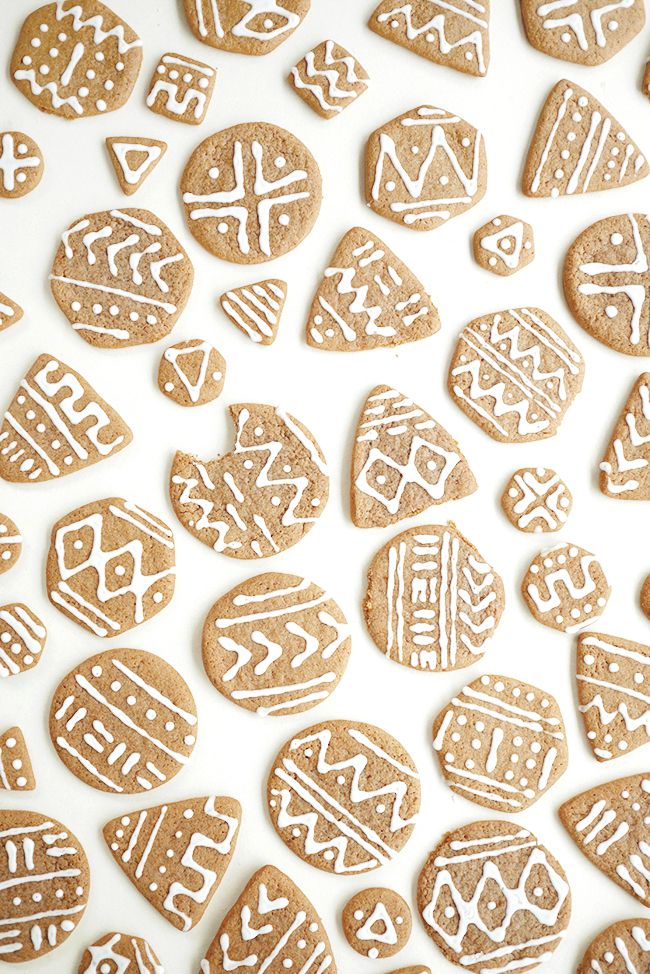 Source: almostmakesperfect.com