We all now and then encounter the situation when you ought to make the knife acute correctly so that it became sharp for a long time. For instance, you'll desire to prepare something original at the weekend and surprise the friends. What could be simpler if you have good cookware, desirable products and a desire to cook! But no, an ordinary kitchen knife can spoil all the grandiose plans.
Any kitchen or workshop needs good and sharp knives. It's even hard to imagine how often we use knives, at least when we are preparing the meal. Unfortunately, knives "get out of order".
And in that case, it will be hard for you to prepare salads. So you ought to urgently explore how to sharpen a knife and do this without spoiling the thing.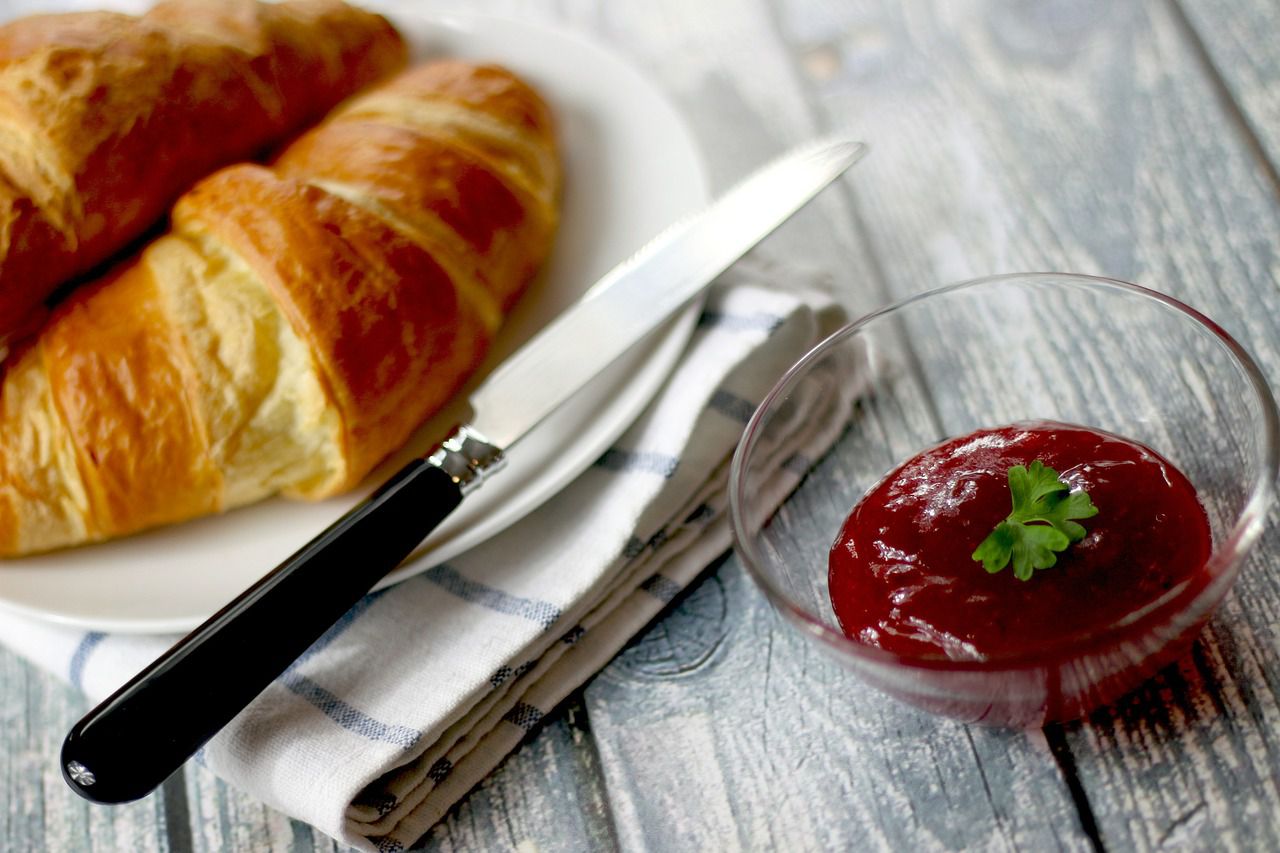 Why do knives quickly become blunt?
It is believed that a man should sharp a knife: kitchen or hunting (it is not momentous). This skill has been practiced since ancient times when the life of a warrior depended on the severity of the blade.
Now knives are included in the arsenal of any hostess, and the comfort of cutting products depends on the blade. All people use knives in everyday life. It's time to reveal the secrets of why does the knife become blunt and how to sharpen it at home?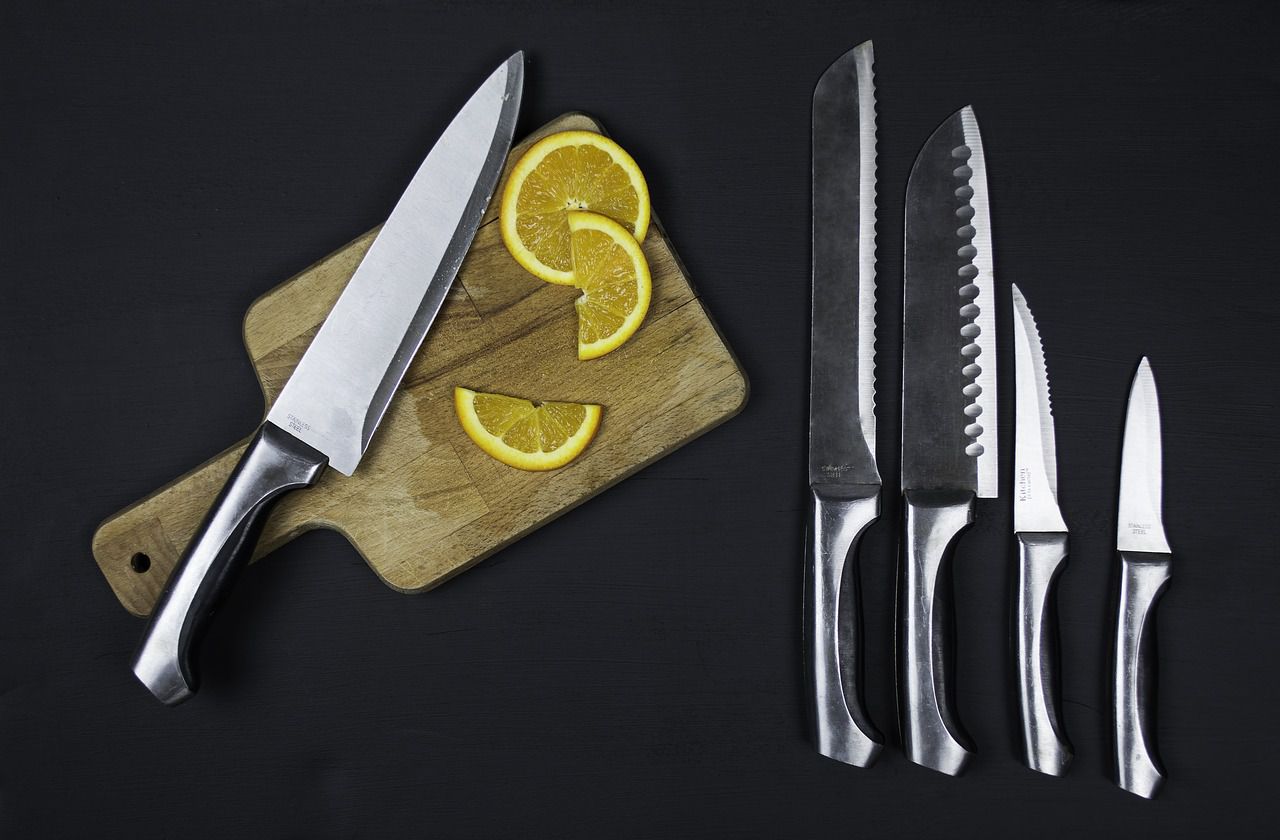 Everything is simple:
First, the steel is gradually erased. This is not visible to the human eye since microscopic bits are broken off from the blade under the influence of the frictional force. It is worth noting that this procedure is extremely slow.

Secondly, the blade bends over time. We almost never cut products at right angles. When the blade is deflected on one of its sides there is an increased load, resulting in it bends. This way is faster, precisely in cases where the material from which the knife is done of poor quality.
What ought you to prepare for knife sharpening?
Before you start processing the knives, you should know one important rule - you do not need to save money on tools. You can be sure that a quality bar at an average price will make the blade as sharp as possible. Low-level devices will not give the required level of acuity, and they can spoil your favorite kitchen item.
The effortless option for the implementation of this procedure is a regular grinding stone (bar) that is sold at any special store. The surface should be even without dents and chips. The length of the bar also matters: the longer it is, the more comfortable it will be. Likewise, you'll need machine oil. The purpose of its use is to prevent the blocking of it by metal crumbs.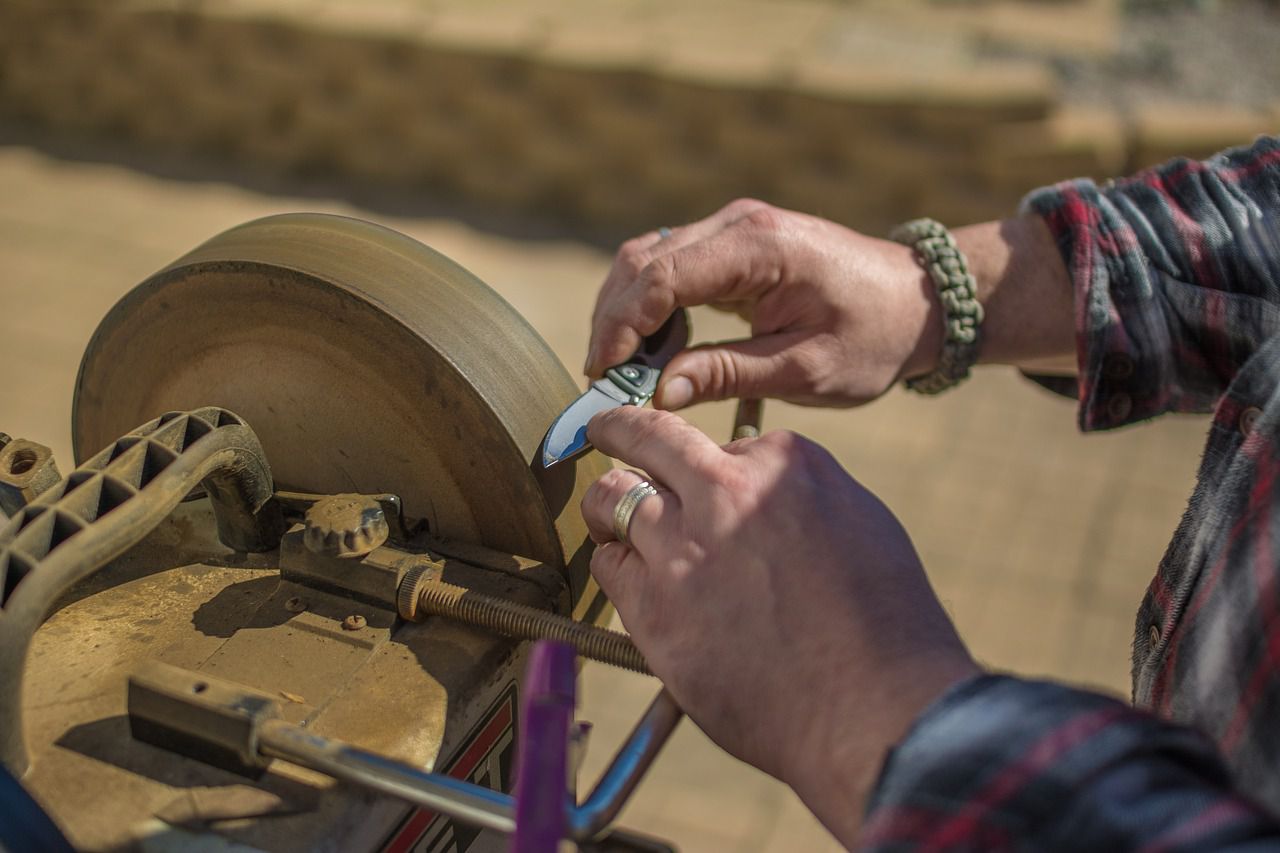 How to start such action?
First of all, you ought to find out that there are knives that do not require sharpening. Such knives are coated with a special solid metal layer that provides this operation on its own. If you do this yourself, then it will irretrievably lose all its properties. Another type is knives with ceramic blades. As a drawback, you can only highlight their fragility. It's also not essentials to undermine the knives with a toothed edge. The edges will lose their properties if you'll sharpen these devices.
At home, it is better to carry out this procedure on a special machine. These devices have a special guiding slit in which the blade of the finishing tool is inserted. Inside, in such a machine, the abrasives, which affect it on both sides, are installed at an optimum angle.
Anyone ought to whet the tool with a mechanical sharpener, while not everyone can correctly do this with a bar. For this, you ought to choose a stone, so that its size was one and a half times more than the blade. Although some grind this kitchen instruments, holding a canopied bar, it is still better to fix it. Only this can qualitatively implement this procedure.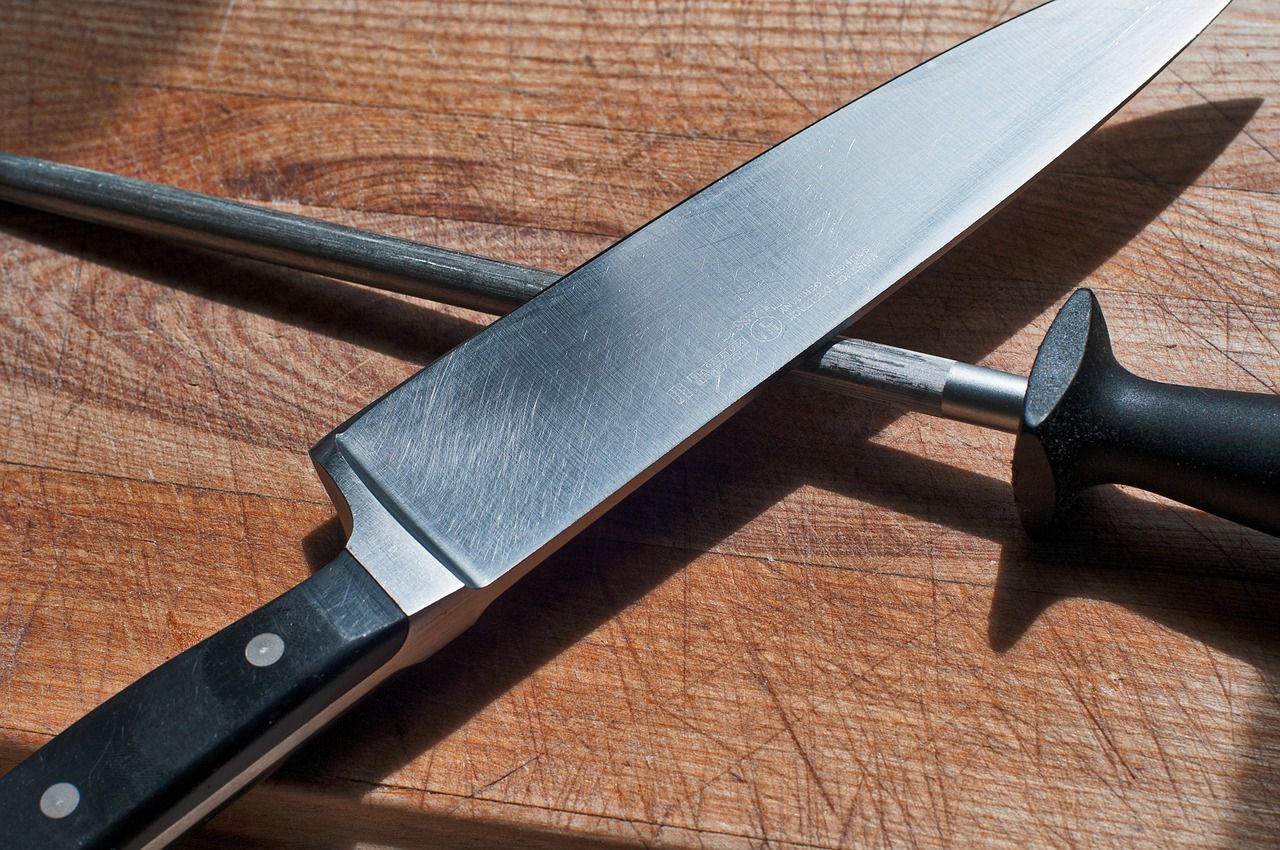 So, for sharpening of the classic knife, follow all of these steps in a consistent manner.
The surface ought to be stable (the place where you'll do the kneading). Put on it a bar and from the top, it should be its coarse-grained side. Under the bar for convenience, you can put a newspaper, rubber rug (so as it is not slipping).

Drop a few drops of oil.

With one hand, take a knife and with the other take its blade.

Well sharpened than it will turn out if to observe the angle of its inclination in the process of work equal to about 20 degrees. If you plan to cut large pieces of meat by this device.

Put the knife in the water.

Push the blade to the bar and begin to easily make the equal movement in one side. So the entire surface of the blade is infallibly honed.

Use caution when bringing the knife to the bottom: it should not break and hurt your leg.

Repeat the whole process at least 15-20 times. After that turn over to yourself - you need to sharpen it from both sides.

In no way do the movements of the knife in different directions: one long smooth motion - and only in one direction, but not back and forth.

As the bar polluted, do not forget to dip oil and rinse the metal chips from the device under water.

And now make several movements of each side.
It is the best way to sharpen a knife. If you managed to do that correctly and qualitatively, it will be easy to cut the hair from your hand or cut a piece of paper. But a lesser level of acuity will come for the kitchen knife. It is important that it quickly and accurately cut a piece of bread or a very mild tomato. So in the process of cooking, you will be able to do all the work and keep your fingers whole.
What else do the blades sharpen?
Although the bar is the best way to grind there are many other techniques. The beginners can utilize it very easy. Therefore, you'll be able to select the one that seems more accessible and easier:
Electronic sharpeners. There are several kinds of electrical devices for kitchen knives. If you have many different knives on the house, you can buy such a sharpener and have at hand always sharp cutlery.

Sanding paper (only for a small knife forging).

Specific bars incoming in the set of knives. They are compact in size and easy to use.

Ceramic. Do not be surprised: ceramics are harder than most kitchen knives, so moving a device along the bottom of a glass or cup, you can well sharp it.

Any solid stone. Having lost the device on it, you can make the blade more suitable for working with products.
How to check the quality of a knife?
Once you've done the job it's time to check the sharpness of your household appliance. Use one of these ways:
Take a sheet of a regular newspaper page. Try to cut them with just a polished blade. If there is no paper at hand, then take any vegetables, for example, tomatoes. Grind the small pieces of vegetables. The sharp knife will instantly cut the tomato.

The second method: using the thumb pad, swipe it along the edge of the knife but do not press on the blade to avoid a cut. The sharp blade will be felt on a soft fabric, while not completely thinned it seems a little rounded.

Finally, if you have a great vision, lift it up to the lamp and look at the edge. The absence of glare symbolizes perfectly sharpened blades and vice versa.
Grinding of kitchen blades is a responsible procedure. Regular treatment will give the device a high-quality form, and it will retain its characteristics for many years.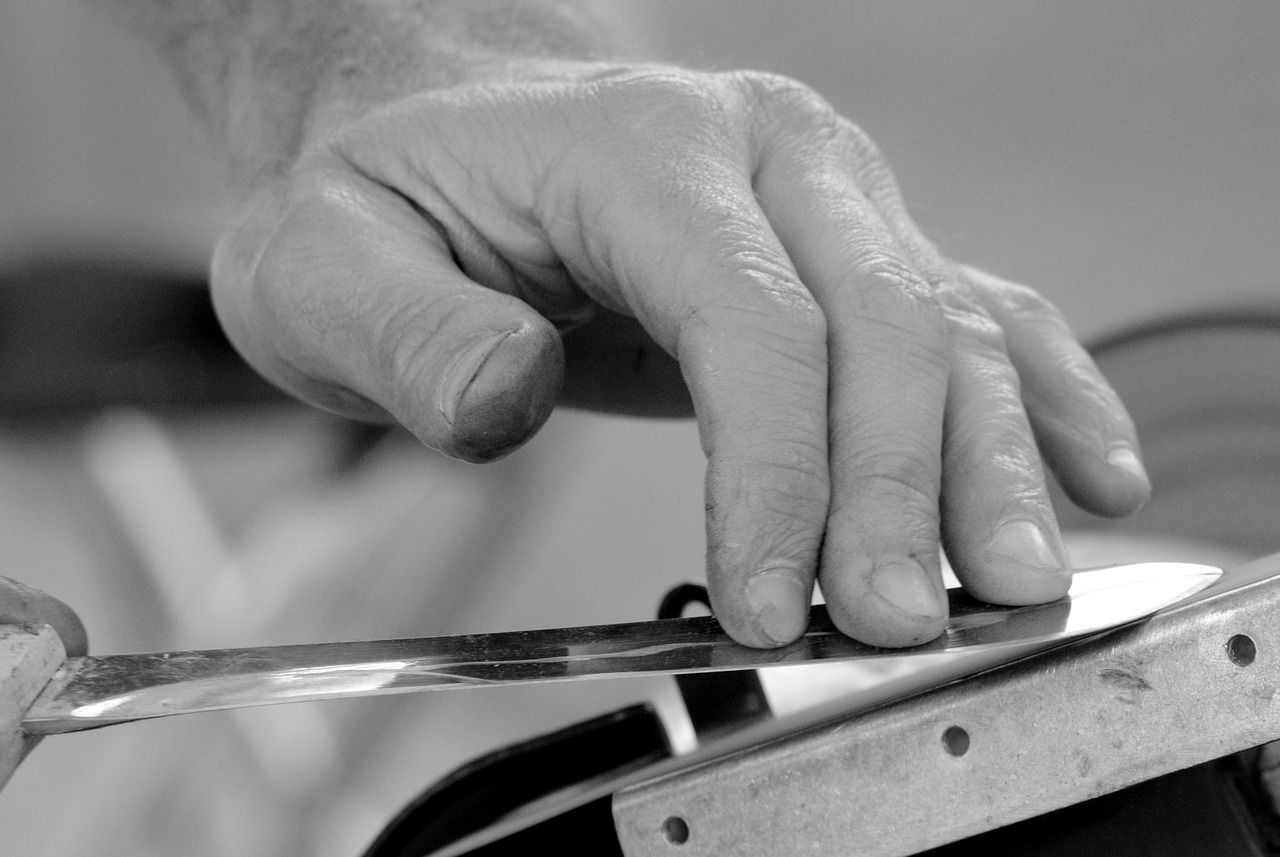 Precautionary measures
In order not to hurt and properly sharpen a knife, do not hurry; carry out all actions thoughtfully and slowly. Before the guests are coming, it's best to have the device pre-sharpened to avoid rushing during cooking. At the end of the process, several times properly wash the knife with soap or with detergent. Be very neat when working with acute utensils: not only fingers but also long nails can be affected. It is better to warn other family members that you have held a "master class", after which it is not worth joking with knives.
A long and complicated process of knife sharpening seems only when familiarizing with the theory. In fact, everything is easier and more interesting. If there is a problem with sharpening, you can include kitchen appliances in a special workshop. To do it often is not very convenient, but for a one-time solution - it will come down!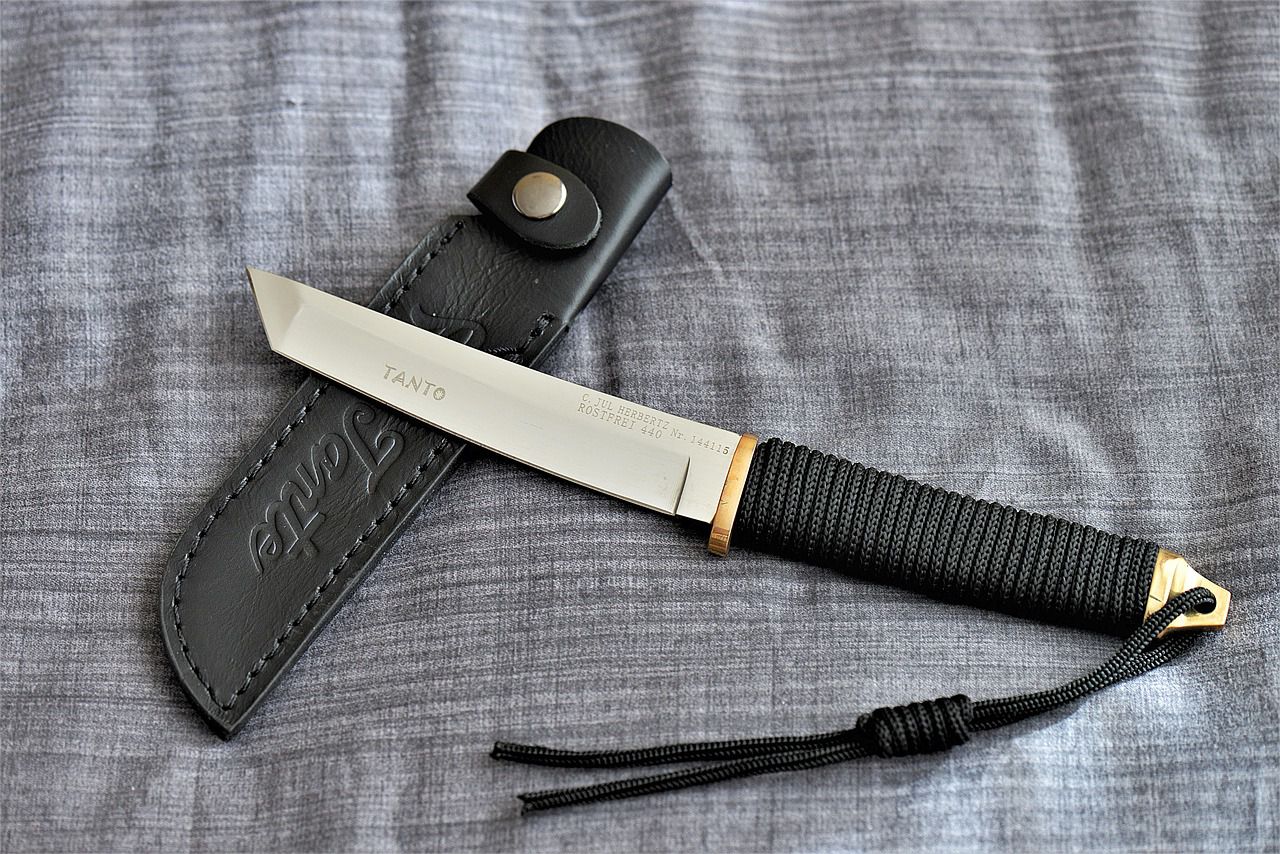 Now you know how to hone a knife at home. A well-sharpened knife says that there is a real master in the house. After all, the ability to hone sharp objects is one of the main attributes of men. And if our ancestors had such skills from the young, since from the knife depended on their life and family's ration, then in our time only the simplicity of the slicing and the thickness of the slices can depend on the thickness of the knife blade.