Shoes - one of those items of wardrobe, which requires special care. After all, just as you follow your shoes and boots, most often, people make a conclusion about the position and certain qualities of the person. Therefore, for many, the care of this item wardrobe is in the first place.
When the bad rainy weather starts, every man begins to think about the problems of neat shoes. Good leather shoes, if you do not take care of it, will spoil after the first "wet" season and your favorite shoes will have to throw. That is why, in this article, we will describe how to polish shoes to shine and how to protect it from dirt and water.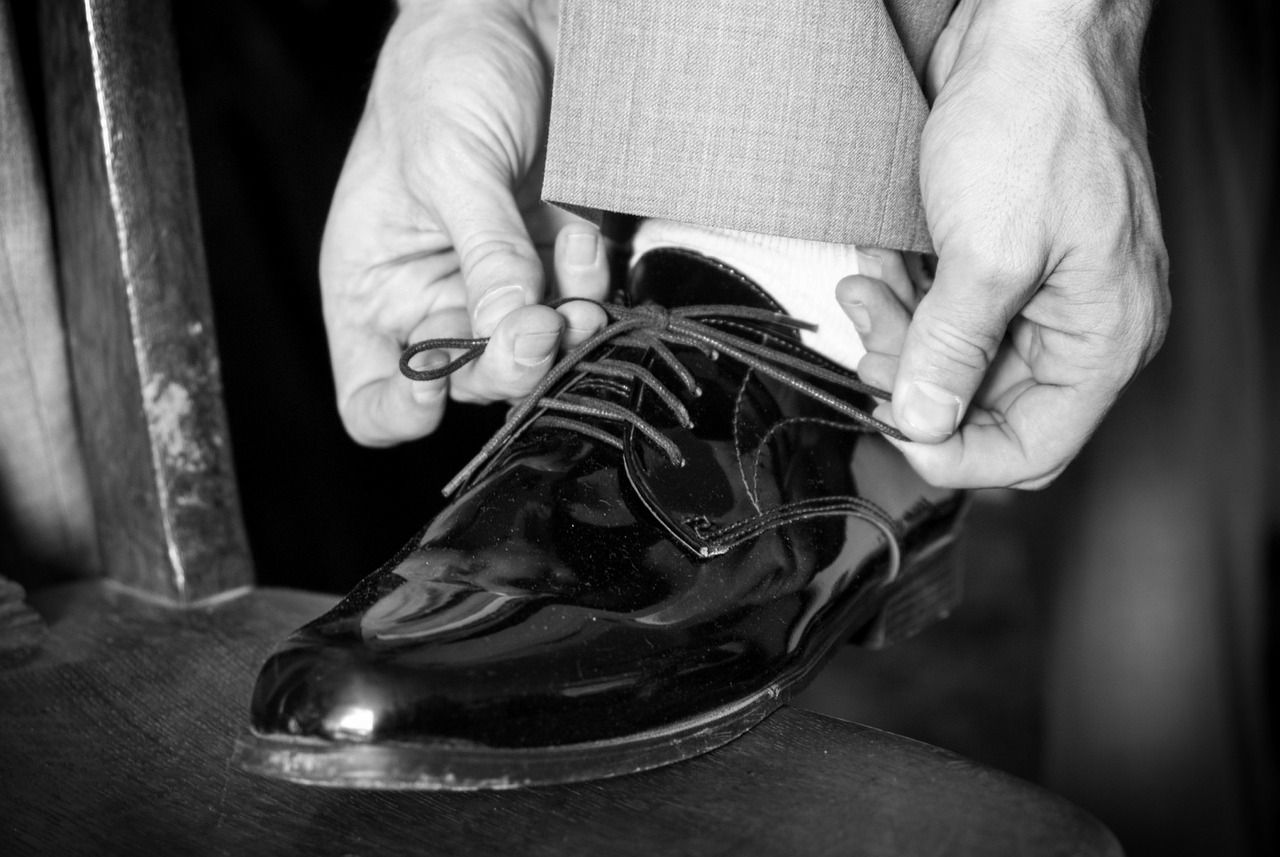 How to start cleaning and what is needed for this?
A key component of shoe care is its cleaning. If you come to work or even more for some formal event, your shoes should be clean and brilliant. The fact is that the neat, tidy and shine shoes are the key to a good placement of people to you. If you have a good suit, a clean shirt, a well-chosen tie, but dirty and unclean shoes from the time of their purchase - you are an unlucky man. We assure if some man shakes hands with you, smiling benevolently, after which he sees absolutely accidentally your dirty shoes, he will immediately change the opinion of you.
Every self-respecting man must walk in clean shoes and, moreover, in neat and radiant classic shoes. So, in addition to its good appearance, well-cleaned shoes will be protected from moisture and dirt.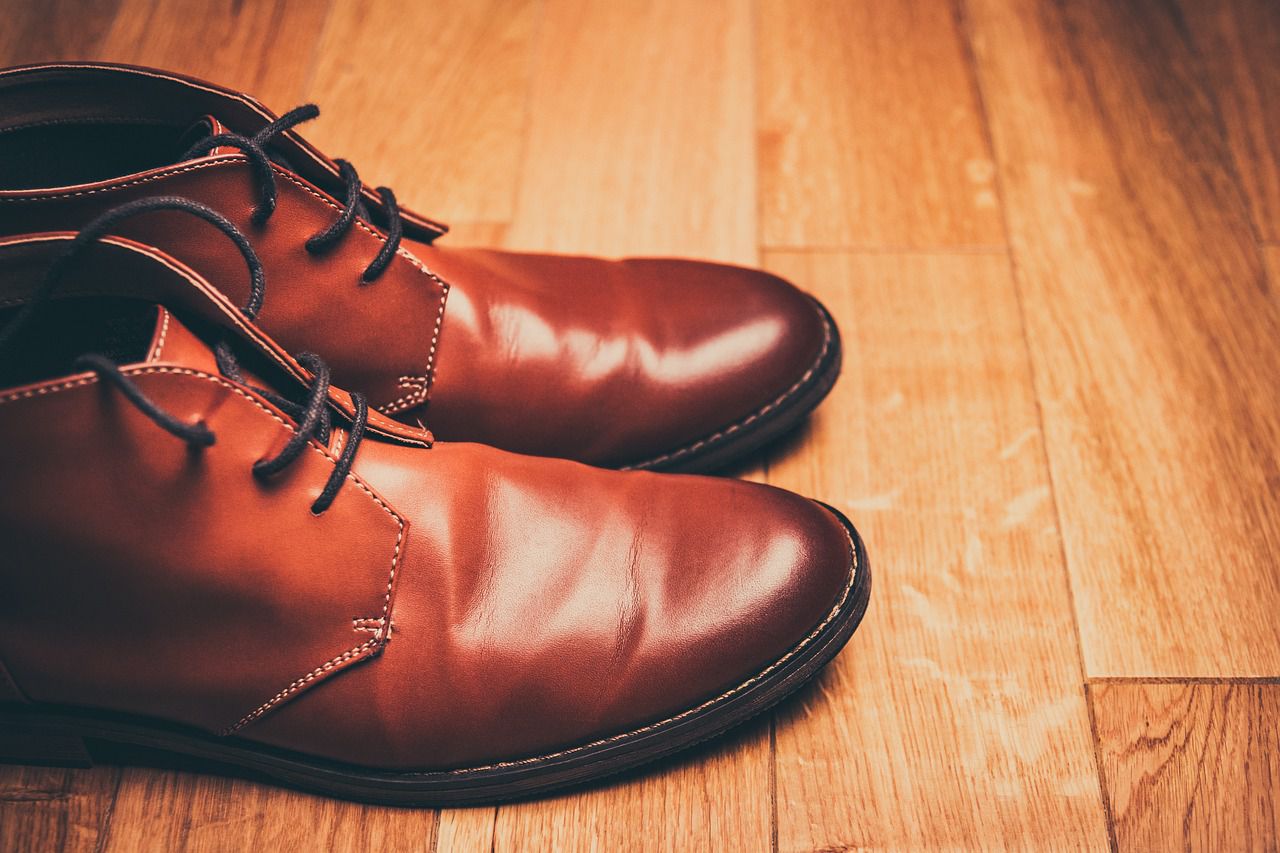 For that you need:
Cream for shoes. There are two types: cream and wax. Cream for shoes gives not so large shine but moisturizes well and updates the color of the shoe. Wax for shoes, in turn, rub damage on the skin, rub and give a strong shine after polishing. But it does not update the color of the shoes.

Polishing cloth. You ought to have it to polish your shoe for shining. You can purchase it at a shoe store, but the usual old T-shirt made of cotton fabric is also good.

Pure cloth. It is needed to wipe excess cream. Any soft fabric will fit perfectly.




Shoe brush. This is the main tool without which you cannot do. Choose high-quality brush. It will serve you for many years.

The small brush with the handle (if necessary). In order to clean shoes in hard-to-reach places, you need a small brush with a handle.

A glass of water (if necessary). Water will be needed to clean the dried dirt and final polishing of your pair of shoes.
How to clean shoes and make it shine?
When you collect all of the items listed for work, put them next to you so that they will be always at hand. Before starting to clean your shoes, spread the newspaper or cloth so that you do not have to wash the floor since dirt can fly from the shoes.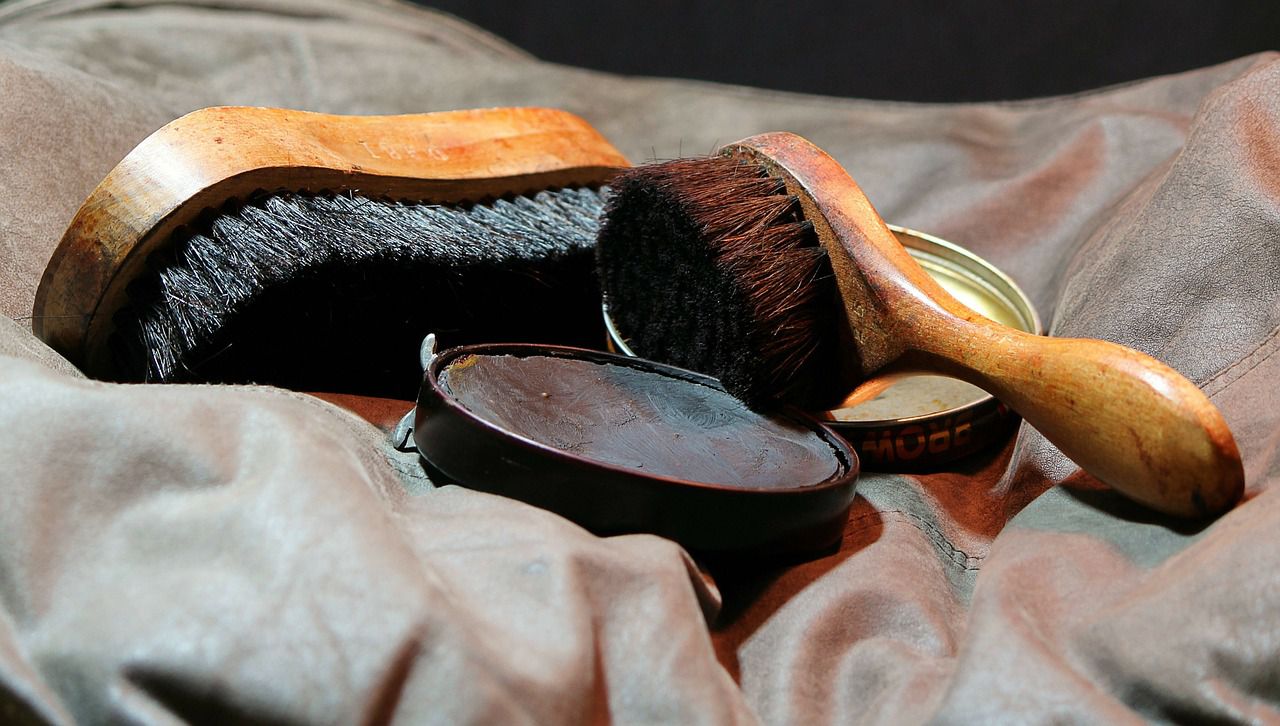 Step 1. Preparation of shoes
In order to prepare shoes:
Take a soft brush and gently slip it around the entire surface of the shoes or boots to remove the dirt that is sticking when walking.

Then take a dry cloth and wipe the surface of the product, removing particles of dirt.

Then warm the rag and squeeze well.

And then wipe your boots with a slightly damp cloth to completely remove the dirt.

And then put it dry in a ventilated place, trying to avoid getting into direct sunlight, as well as strong heat. Do not put your shoes near the battery or heater, which can spoil their appearance and deform the product.

Remove shoelaces from shoes and insert in a shoe a wooden spray or just crumpled paper, so that the surface of the shoe will be elastic. It is much easier to clean and do shoe polishing.
Step 2. Cleaning from dust and dirt
Take the prepared cloth and wipe the entire surface of the shoe from dirt and dust. If there is too much dirt or it gets stuck in hard-to-reach places, use a small brush with a handle or an old toothbrush. If the surface of the shoes is very dirty, moisten a piece of cloth and walk around it to probably remove the remains of the dirt. Before proceeding to the next step, let the foot dry for 10 minutes and finally examine if all the dirt is cleared.
Step 3. Apply a shoe cream
Apply a cream for shoes in sufficient quantity to handle the entire surface. Rub off the cream with circular movements, this will allow the cream to be worn better on the surface of the skin and evenly distribute the cream over the shoe. If necessary, apply a shoe cream until it has finished the entire surface, and it will not become dull. Do not forget about a small brush and use it to smudge the cream in hard-to-reach places. Allow the cream to dry for about 10 minutes.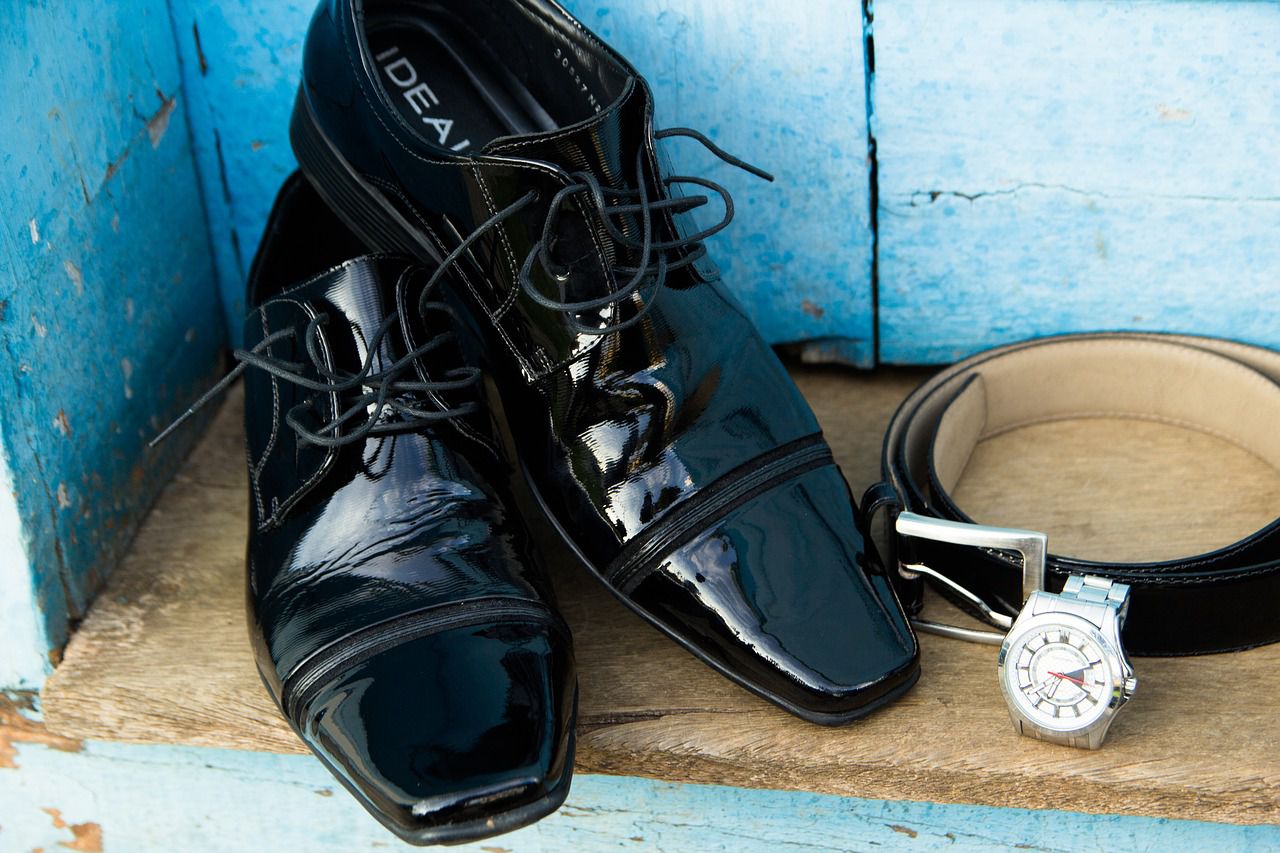 Step 4. Polishing shoes
Take the prepared brush of horse hair and polish the shoes, moving the brush from side to side with sharp movements. The shoes will gradually become shiny and very soon you'll get the shined shoes.
Take a rag for polishing and drip on the shoes some water (you can simply soak a cloth in the water). Polish your shoes to shine with circle motions, moistening cloth if necessary. Note that you don't need too much water, just enough of a damp cloth.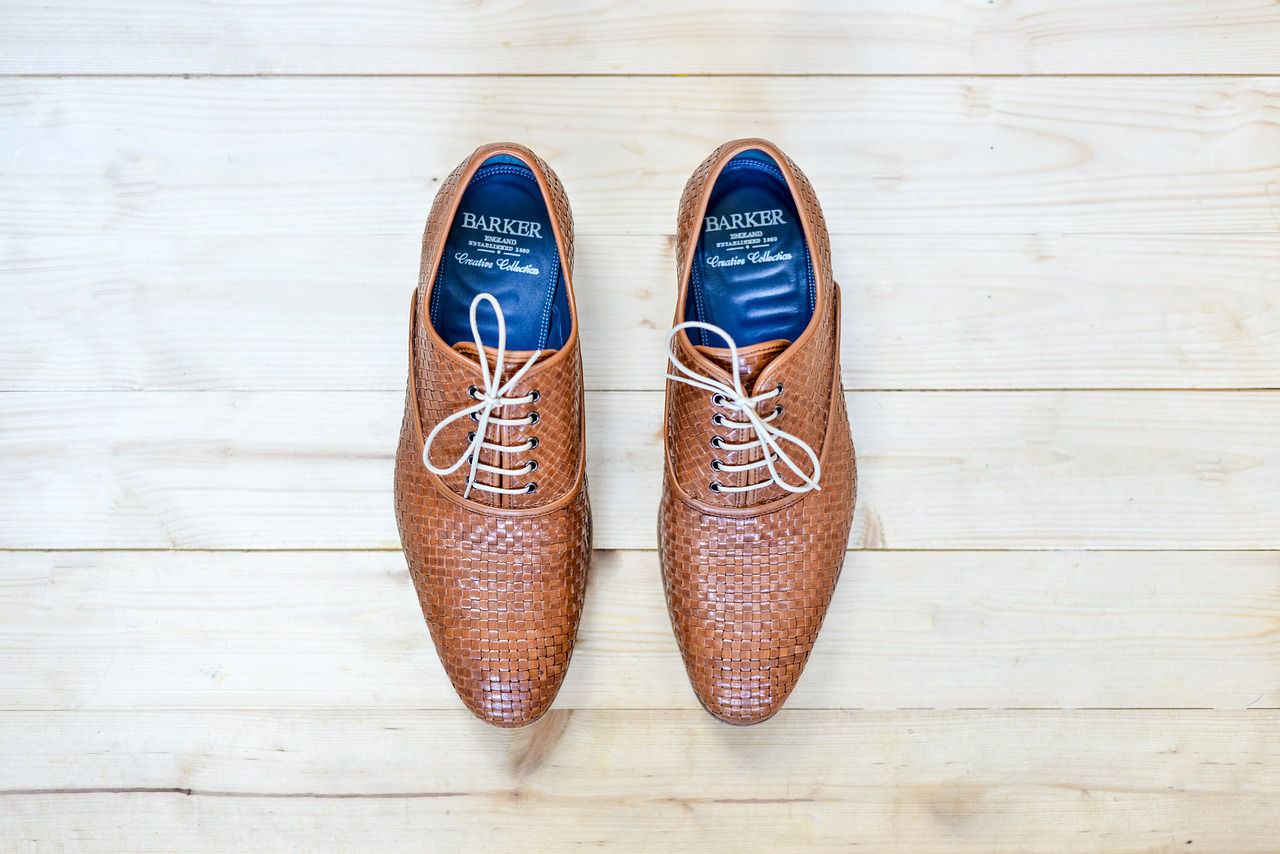 Step 5. Folding the shoes
After putting the shine on your shoes, take out a scoop or paper, lace up the shoes and allow drying completely for about 15-20 minutes, after which you can go on the street.
Remember that you have to take care of your shoes. After all, this is a special thing to which all surrounding people are watched. Even when you are walking down the street and contaminating your shoes, always carry small polishing pads with you.
We are confident that now there should not be any difficulties for men, and they will know how to clean their shoes. We wish everyone to keep their favorite shoes for many years and look good in the eyes of people around you. Good luck!