Shadow puppet theater is a magic show in your own house. You can easily make a DIY shadow puppet theater for your child.
We Will Need:
thick cardboard;
white paper;
white craft glue;
brushes for glue and paint;
scissors;
steel wire 2 mm width;
cutters and round nose pliers for wire;
wooden  battens 1, 5 x 1 cm (0,6 х 0,4 inches);
fiberboard  14 x 30 x 40 cm (5.5 x 12 x 16 inches);
screws;
finishing nails;
paint;
solid white  fabric (cotton);
cocktail straws;
insulation tape;
slide projector (lantern, lamp);
templates (you can both print templates or draw them yourself).
Puppets
Draw or print templates for puppets and scenery.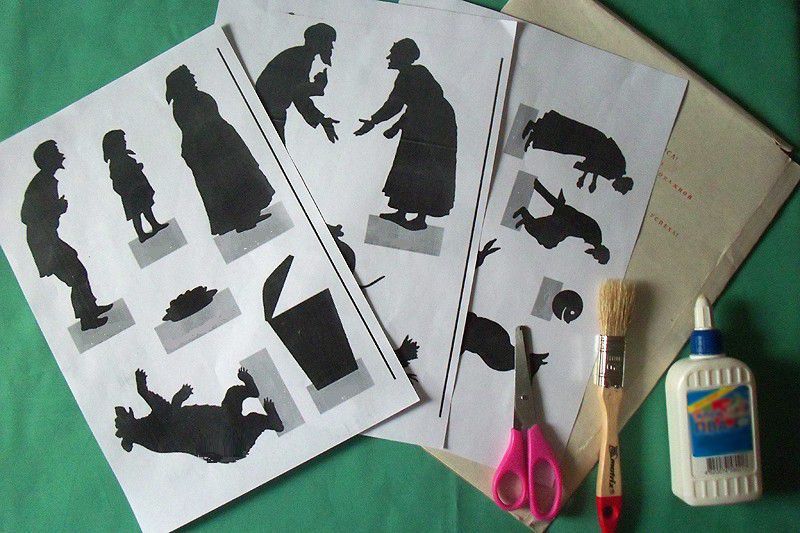 Shadow puppets may be small in size-about 5-10 cm (2-4 inches). During the play you can make them bigger or smaller taking a puppet closer or farther from the screen.
Glue paper templates on the cardboard. Put enough glue on your templates, they should stick well without warping the cardboard base.
Dry the doll under the pressure and cover them with white craft glue to make them more resistible. The brush shouldn't be very wet not to warp puppets.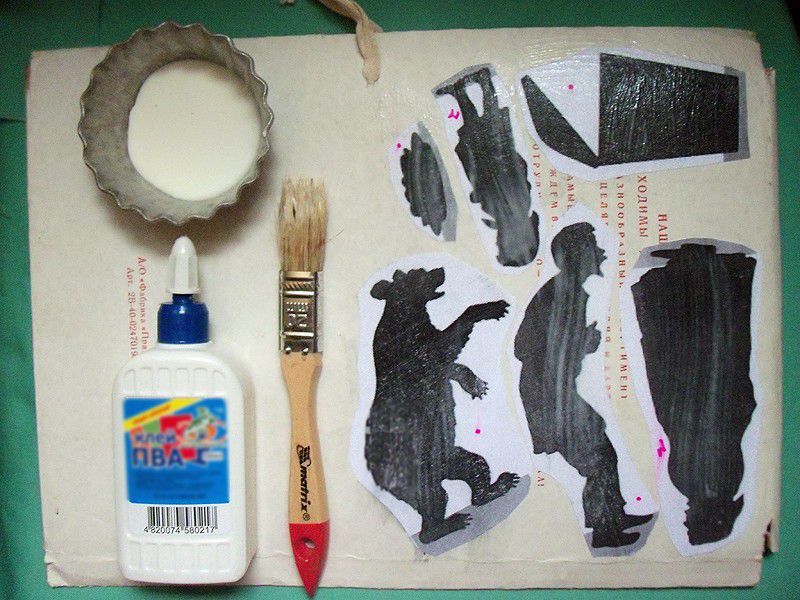 It's difficult enough to cut out cardboard templates, especially its internal or external corners. It's easier to do using a box cutter instead of scissors.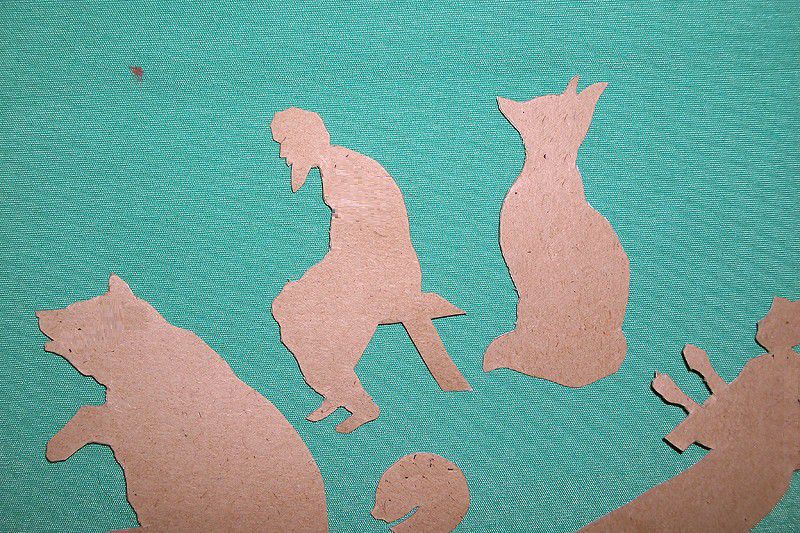 If you are skillful and patient enough, you can cut face contours, eyes and other small details with your box cutter. Your puppets will shine with different shades of black and gray colors if you glue transparent tracing paper on them. You can either use transparent colored film for this purpose.
In order to make moving puppets, you should draw and cut arms, legs and other moving parts. Moving parts turn on screws or wire attached to wire control holders.
If your puppets have been warped, put them under pressure for several days.
You can make removable puppets and scenery holders, it would be more convenient. For this purpose, glue paper pockets on the reverse side of the puppets . They should be slightly bent outwards so that you could easily insert a holder loop there.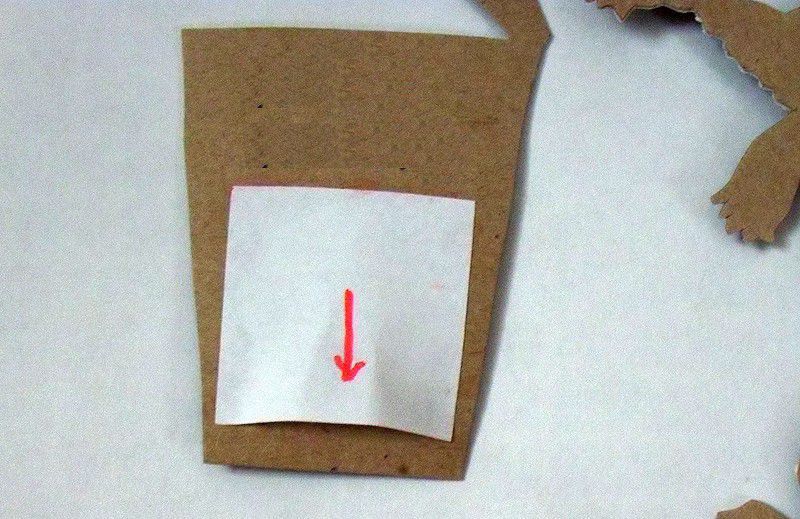 The most suitable material is wire. Make two rings from both sides of the wire. One ring will be fit in the pocket on the puppet's back; the other will prevent your holder from turning. We made 13 cm (5 inches) long puppet holders. Scenery holders are a bit shorter- 5 cm (2 inches) and they are supplied with one ring from one side. The rings' diameter is 1 cm (0,4 inches).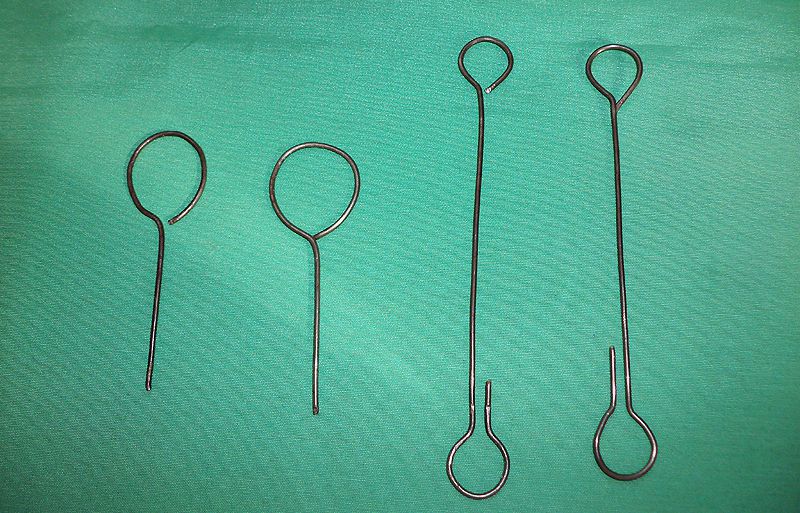 If you don't have wire, use ice-cream sticks as puppet holders. Ice- cream sticks have a small disadvantage- they make puppets' contours look rude.
You can make standard puppets' kit (grandfather, grandmother, granddaughter, animals) and use it in different plays. Staging a new play, you will need only to make missing characters. You'd better store puppets from different plays in different envelopes.