Candles - this is an enormous way to dilute the boring atmosphere and add a personality to a home interior. In addition, some of them are able to provide pleasant aromas, which create a romantic and even intimate atmosphere. True, such instances are expensive. But when you'll find out how to make scented candles
you'll see that it's not so difficult, plus you can save a good deal.
Performing candles with your own hands are exciting and interesting. Just open your space for fantasy! They can be provided not only with the original shape but also with any smell and colour. Let's start!
Several options for own candles
There are several options for DIY scented candles with your own hands. Let's consider two of them, which are most easily implemented at home.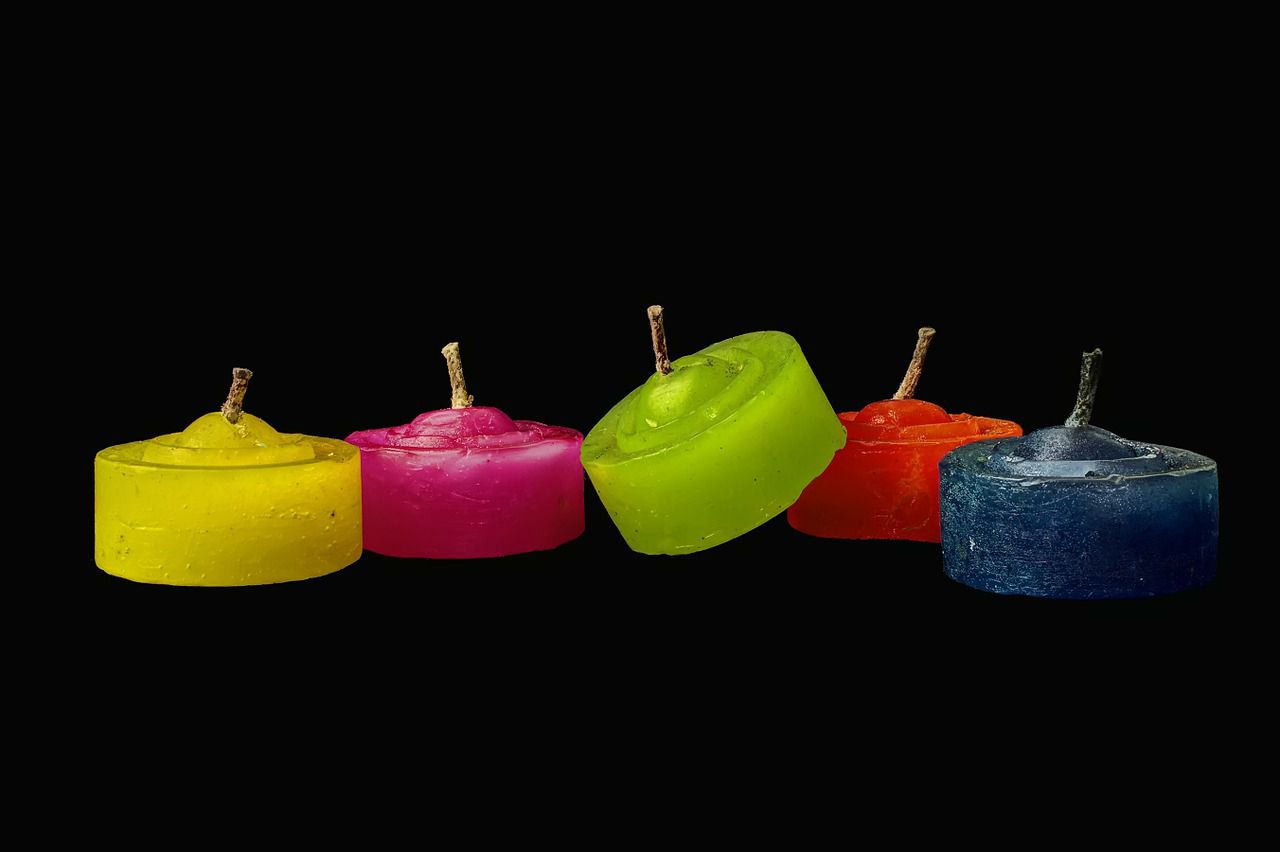 1 variant everybody can select when he wishes the candle with his minion smell and without waste any time.  
Aromatisation of a finished candle is the easiest way to get such a product you desire. When applying this option, it should be kept in mind that natural wax has its own smell, consider this when creating compositions.
In the centre of an unburned candle, do a hole with the help of needle near the wick. Then drip a few drops of your favourite aromatic oil. After you burn it, the oils will start to evaporate and fill with aroma all your room.
2 variant is a bit more complicated and will require a little more time.
We will need for making scented candle:
A small saucepan;

Vaseline;

Wick;

Wax or paraffin wax;

Stationery clips;

Aromatic oil;

Candle shapes.
The steps for homemade scented candles
Take the old candle or prepared wax and rub it on a grater. So you can melt it faster.

Melt the wax on a small fire in a saucepan without boiling. The melting point of wax in our case is forty to sixty degrees, of paraffin is fifty to seventy. If you use paraffin, remember: when overheating it may flash!

Attach to one end the oppression with an ordinary stationery button. Pour upon the wick the aromatic oil, then absorb it in molten wax, and dry it in a straight position.

Stretch the flavoured wick into the hole in the form (if you are using a one-shot form) or put it to the bottom (if the shape is of the glass or one of which you will pull out the finished candle) and fasten it to the outside so that it is in an upright position in the centre.

Then you need to grease the form with vaseline or oil. You can do this with a baking silicone bundle.

If at this stage, sprinkle the inside form with ground spices, then we will get not only the original aroma but also the exquisite appearance of the candle.

In the molten wax add flavour (aroma), all carefully and gently mix, and pour into prepared forms.

As an aromatic ingredient, you can use not only essential oils but also spices, flower pollen, etc.

You can even line the bottom with petals of scented flowers, or even coffee beans.

The smells number does not exceed ten per cent of the total amount of wax. For example, one hundred grams of wax will require about ten grams of aromatic oil maximum.

Do not hurry to take out a candle from the form, even if it seems to you that it is completely frozen. Wax quickly solidifies externally, staying soft for a long time inside. Ready-made aromatic candles will be easier to remove from the forms, placing them in the freezer of the refrigerator for half an hour.

If you wish to have a coloured candle then give the dyestuff into the wax and then melt together.
What aroma can you use for candles?
In our time, when we make scents candles we use the aromas for relaxation that has become very momentous in folk medicine, based on natural preparations. It affects the sense of smell, which in turn affects other receptors of our body and causes a variety of feelings due to essential oils produced from fruits or from stems, leaves and roots of plants. It is known that when we inhale the smoke from natural candles made on the basis of natural products, we can relieve tension and stress and calm nerves.
Lavender. The oils help to relax, relieve anxiety, tension and stress.

The smell of cinnamon stimulates brain activity.

Apple. It is said that the aroma of the apple can soften a migraine.

Jasmine. Such essential oil provides a relaxing effect and relieves tension after a hard day.

Gardenia. It helps to calm down and find spiritual balance.

Coconut. The candle with such oil will give the room a pleasantly sweet flavour.

Eucalyptus disinfects the room and improves our ability to work.

Vanilla oil gives the antidepressant effect and soothes the nerves.

The smell of lemon relieves anxiety and dizziness.

Orange has a calming effect and helps to forget about tension and fatigue.

Rose essential oil helps to get rid of insomnia, relieve headaches and stress.
Now you can train for yourself which smell in a candle you need and how to scent candles. But you ought to know some rules for using aromatic candles:
Before you light them, you need to thoroughly ventilate the room, and then do it again when you quench the candles.

You do not have to burn many candles right away: there are no precise indications here but in small rooms where there are children, a large number of inflamed candles are especially dangerous - enough 1-2.

Do not light the candles for several hours in a row (sometimes they burn around the clock), and do not use them as a freshener of air - they are not thought up for this.

If a paraffin candle burns in an airy room 2-3 times a week, in about half an hour, nothing terrible will happen.
So make candles and have a pleasure from them.