How To Make A Drum
May 25, 2016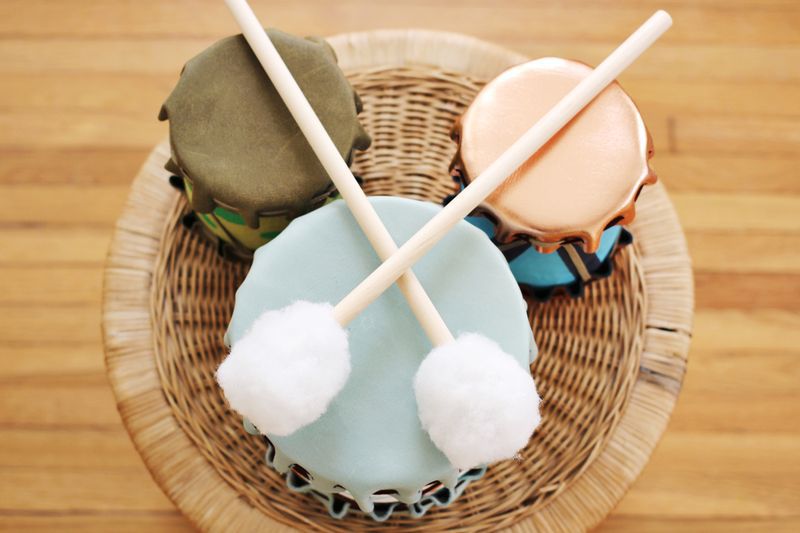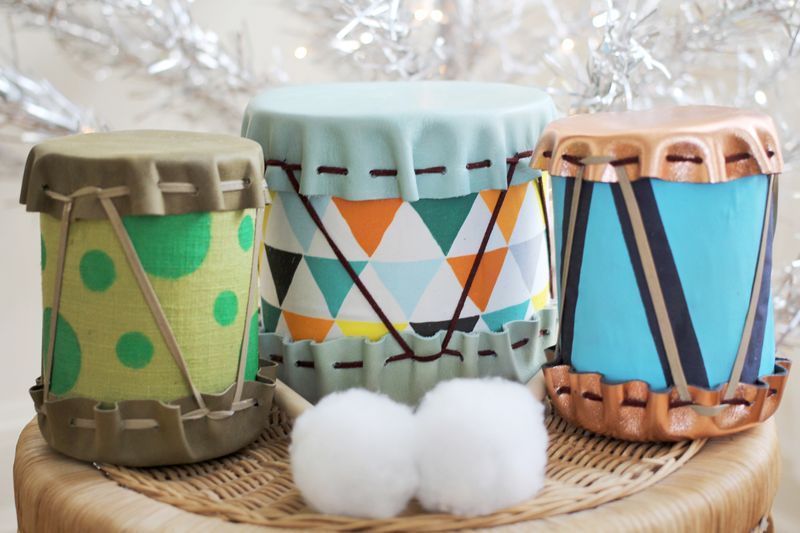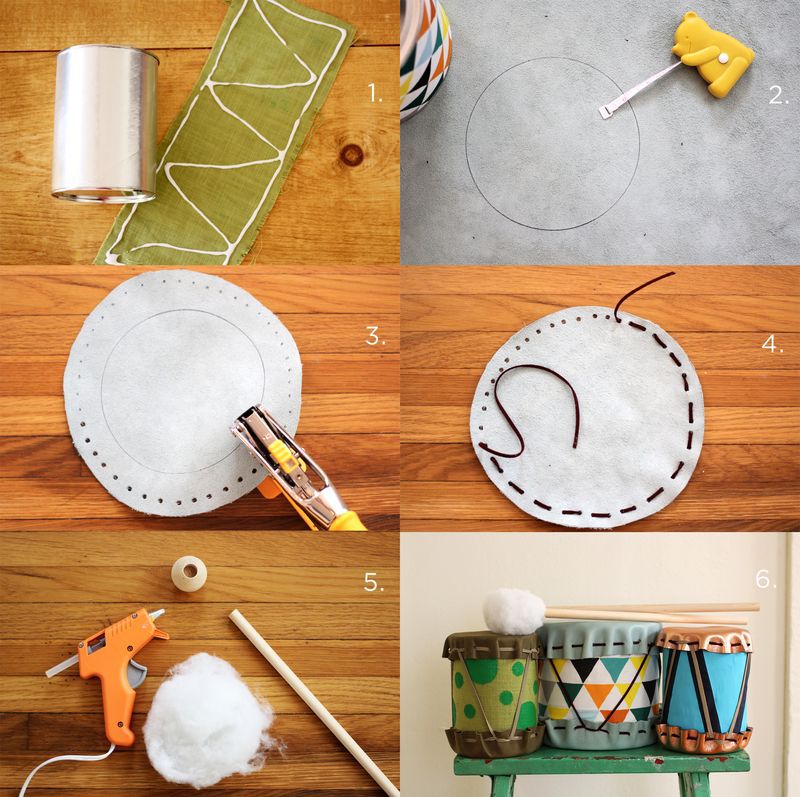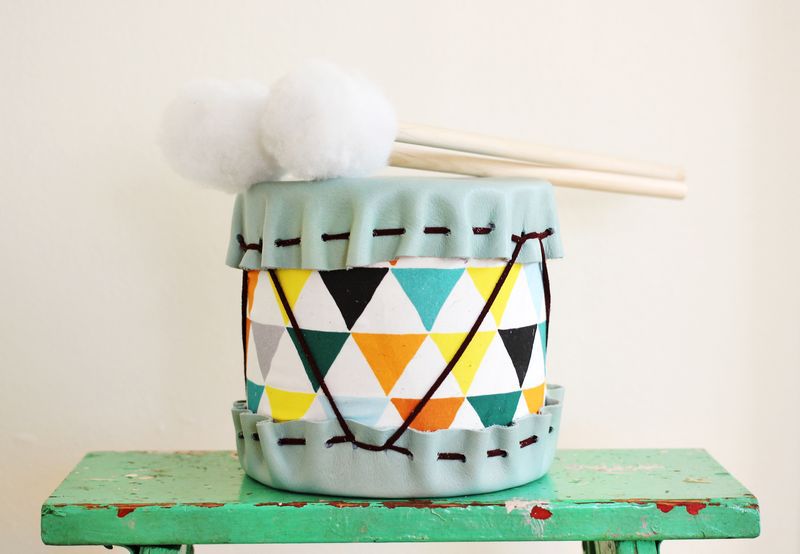 Teaching your child music from the very beginning of his/her life is a great idea! Such an article for kids as a drum made out of a can is easy and quick to make. This article will introduce your baby-kid to the world of musical instruments.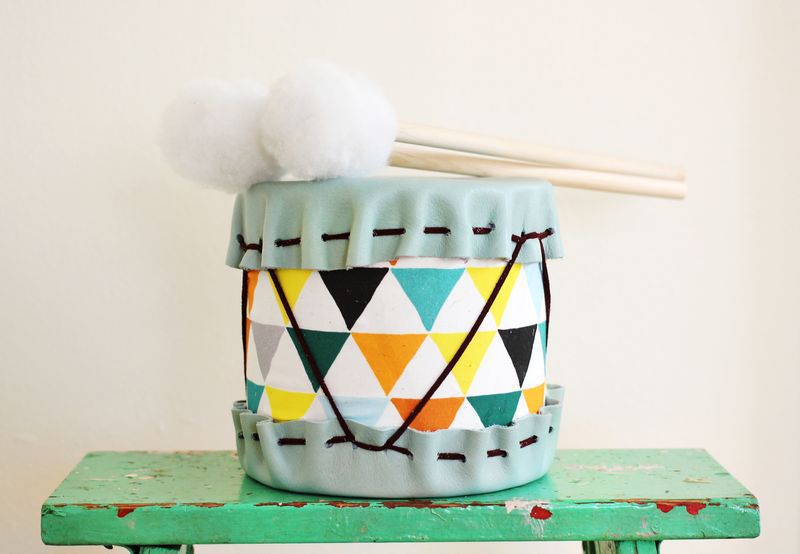 In order to make a drum you'll need:
A tin;
A bright piece of cloth or a construction paper;
A piece of leather or faux leather;
Leather or faux leather shoelaces;
A glue gun;
An all-purpose adhesive for the cloth;
A leather puncher;
Wooden sticks;
Wadding.
The process of making a drum:
1. Cut out a piece of a bright cloth. The piece should be of a required size. Then, you paste the can with the piece of cloth. The cloth can be replaced by a construction paper.
2. Put a tin on the cut out piece of leather and outline it. Add 10 cm to the diameter of the tin and draw the second circle.
3. Along the radius make pencil marks. These marks will be the places where there will be holes (Make an allowance of 1 cm from the edge). Using a leather puncher, make the holes.
4. Get a leather shoelace through the holes. Tighten it up on the one side of a tin. Do the same with the bottom of the tin. Once again, get the leather shoelace along the diagonal of the tin. You do it by Getting it through the upper and the lower shoelaces from the underneath.
5. The last stage – drumsticks. Fasten together a wooden stick and a head-bead. Glue a wadding ball on the bead. Do it carefully so that there are no free spaces left. As a result, you'll get a drumstick.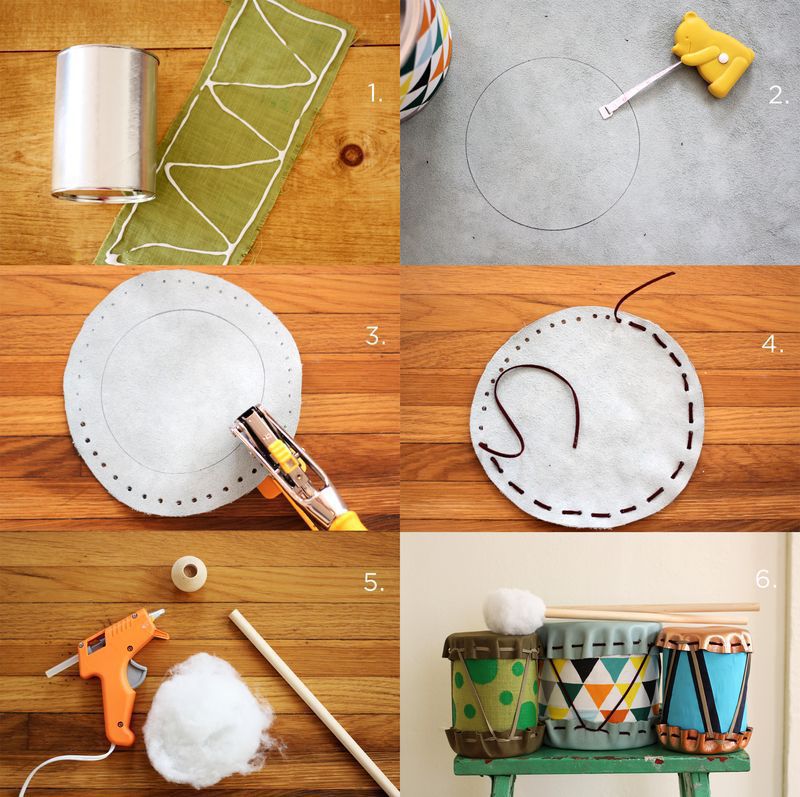 The process of creating something together with your kid contributes to the development of his/her imagination and thinking process and gives an opportunity to plunge into a flight of fantasy. Encourage your child in his/her striving for creating articles with his/her own hands. Such pastime contributes to an all-round and harmonious development, gives an opportunity to practice a lot of really useful skills and simply is fun.