The most ever popular baby suit is a bunny suit. It is very easy to make. You don't need to spend much money in order to make such a suit. It's enough to put on clothes of white, grey or blue colour and add the main element – bunny ears. These are exactly the ears that will really turn you into a small bunny.
In order to make bunny ears you'll need:
a white plastic hair band;
a cardboard of white and pink colours;
a sequin on a thread;
an all-purpose adhesive;
a needle, a white thread.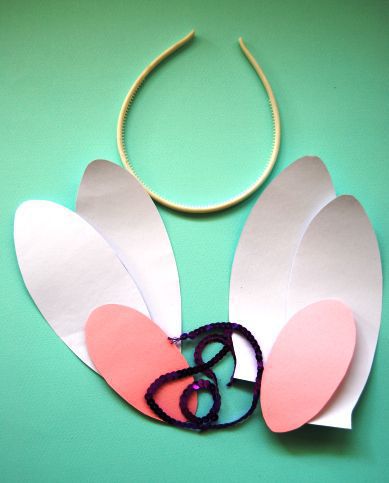 The process of making bunny ears:
1. Draw two pairs of ears on a white cardboard and cut them out. Out of the pink cardboard you cut out the center part of the ears.
2. Glue the templates of the ears to each other and glue the pink center parts to them. Attention! Do not glue the ears at the base.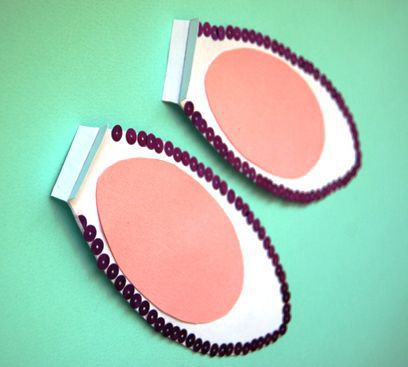 3. Apply a thin strip of glue on the edges of the ears and glue a sequin on a thread.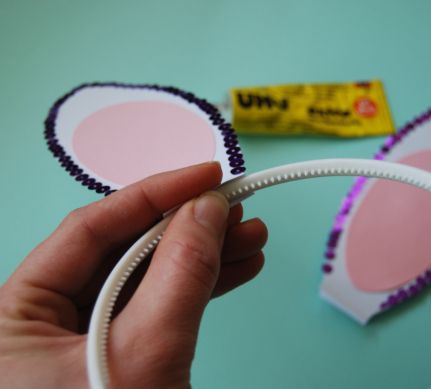 4. Untuck the cardboard at the base of the ears and apply glue on the inner side of them. Then, glue the ears to the white hair band. In order for the ears to hold on the place better you may stitch them a couple of times.