Today we offer you one of easy ways how to make the Roman shades with own hands. Why this way is simpler than others? In this instruction the mechanism for a raising of shades from old blinds is used. These Roman shades can be applied in any room in your house — they are universal, simple and laconic.
It is required to you:
old blinds;
fabric for shades;
glue for fabric;
sewing machine.
Step 1. Measure width of a window frame and measure a piece of fabric of the necessary size. Add 2 cm from each edge. Wrap edges of a shade and stitch them. Smooth down edges the iron. Do it yourself: Roman shades. A step-by-step instruction with the description.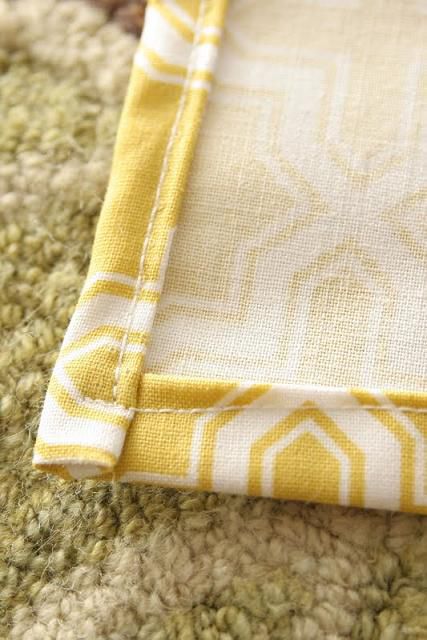 Step 2. Now it is necessary to be engaged in alteration of blinds under our requirements — remove all horizontal crossbeams, having left eaves and two ropes untouched. As mechanisms in different types of blinds can differs, we leave details of this procedure on your discretion. The main thing that as a result you had 5-6 cross levels and eaves with the threads attached to it at the edges. If you have no old unnecessary blinds, for creation of a framework it is possible to use a wooden plate (eaves), wooden crossbeams (thin wooden tubules which can be bought in a construction supermarket) and two ropes.

Step 3. On this step you need to be defined how many folds (or cascades) you want to see on the Roman shade. On our example folds are formed with a space in each 15 cm of fabric. Measure height of a shade and note distances at which horizontal crossbeams will settle down. Further apply glue for fabric on crossbeams from blinds and paste it on noted site on a shade. Repeat the same with all crossbeams.

Step 4. Stretch ropes through openings on cross levels. When this stage is passed, stretch ropes through holes in eaves and record it as it was on blinds initially — only this way the lifting mechanism will correctly work!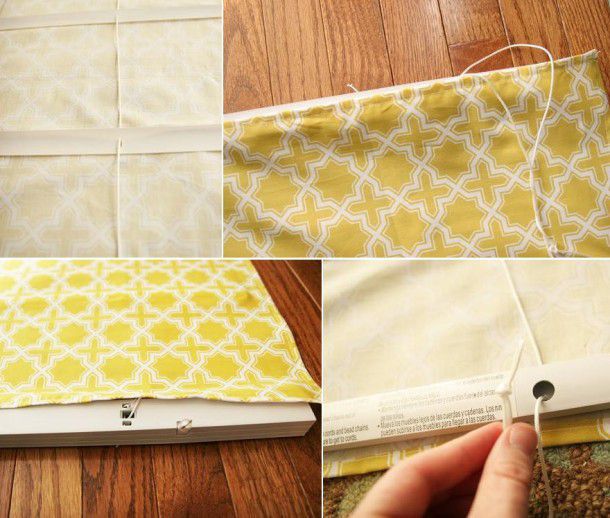 That's all! It was necessary only to suspend the Roman shades for eaves to a window frame or to a ceiling — and your shades are finished.