How To Make Melted Crayon Art
May 30, 2016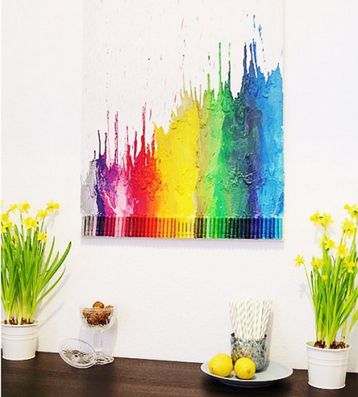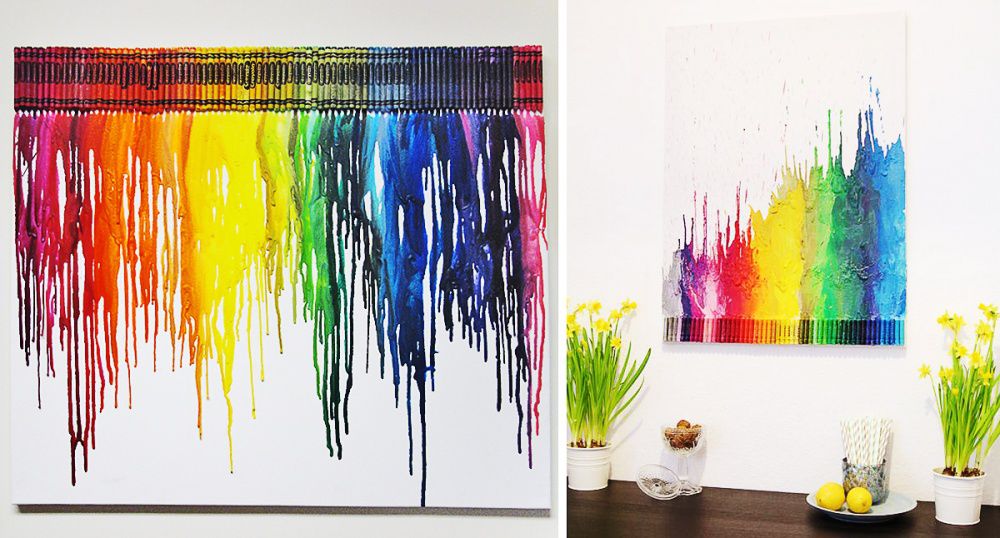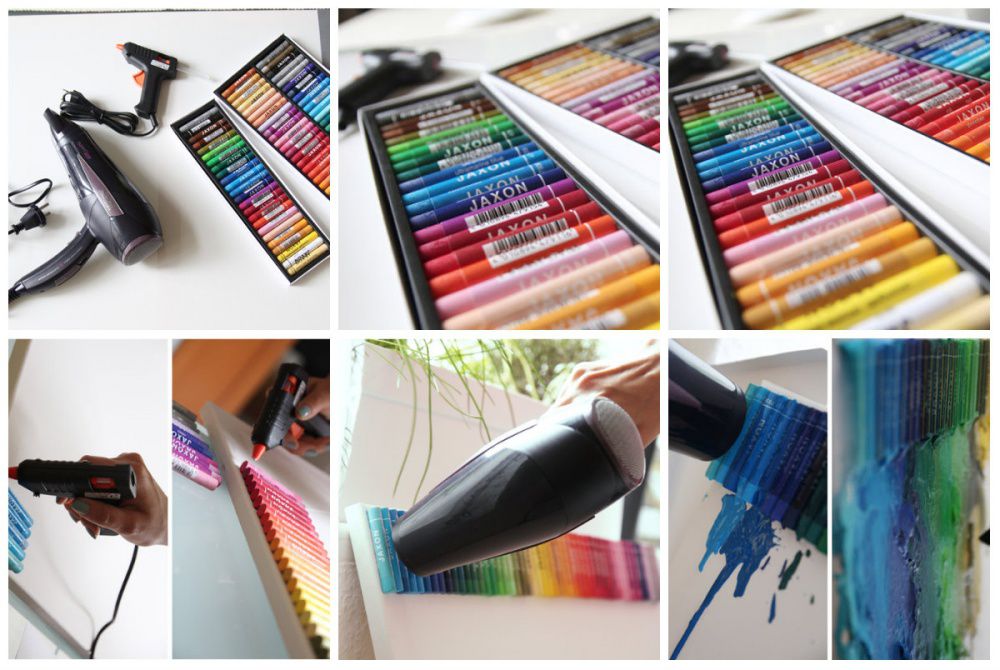 Drawing By The Hair Dryer And Wax Pencils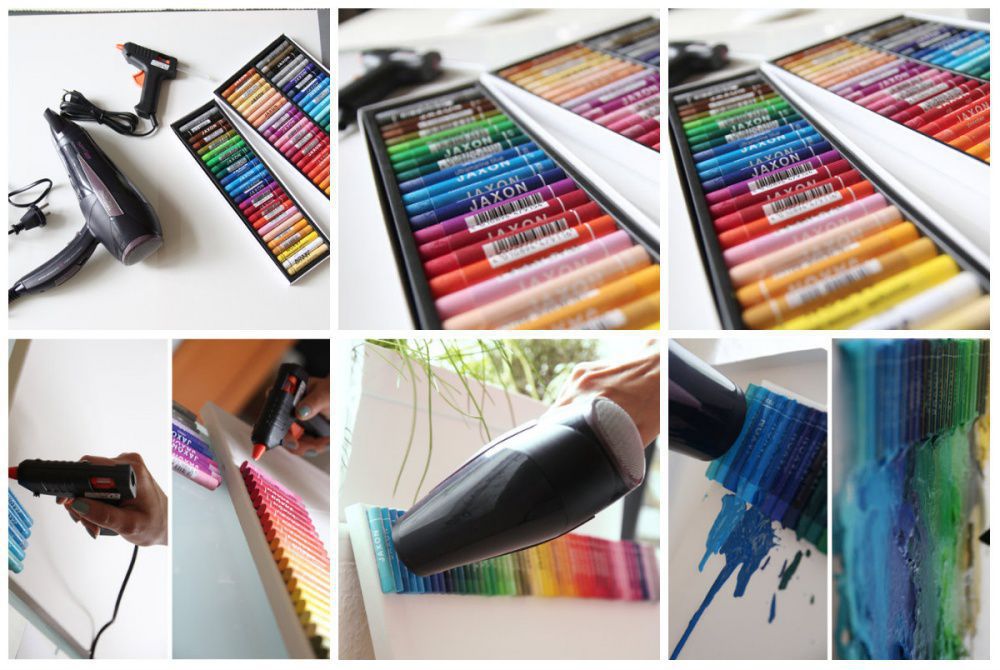 The following will be necessary:
canvas;
colored wax pencils;
hair dryer;
liquid glue.
How to draw:
1 Paste pencils to one of sides of a canvas. You can choose any sequence of flowers. But we recommend to have several close shades.
2 Take " hot weapon" (hair dryer) and direct it to pencils, those will begin to melt.
3 You will see how bright "rivers" will begin to flow, creating a unique picture.