How To Make Deodorant
May 28, 2016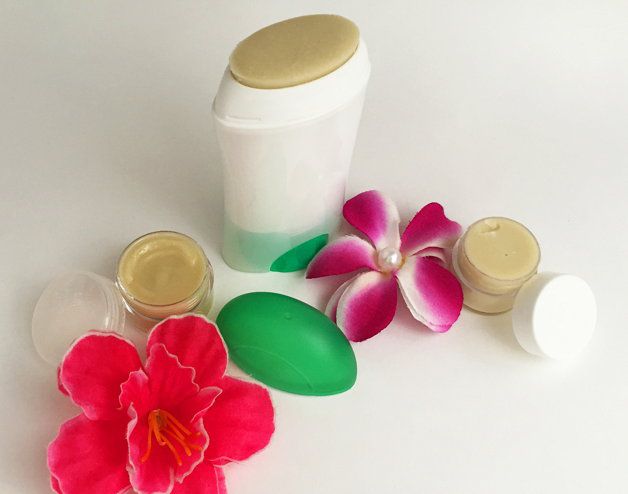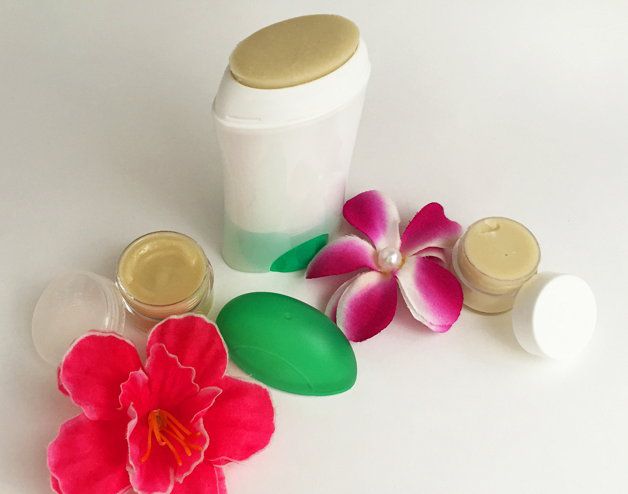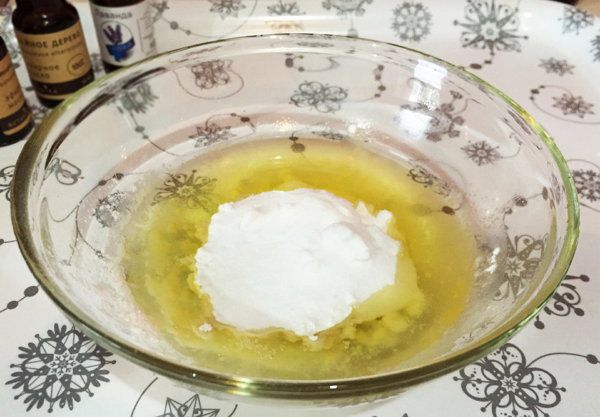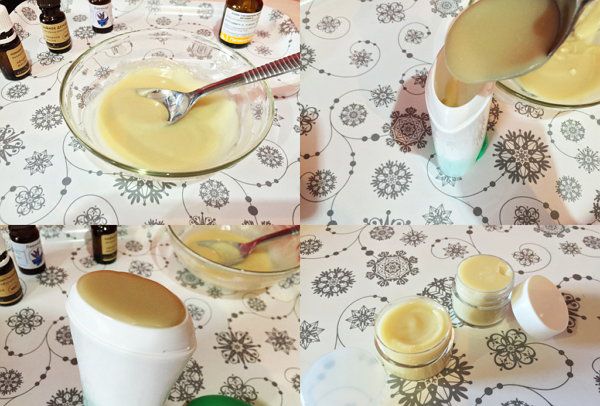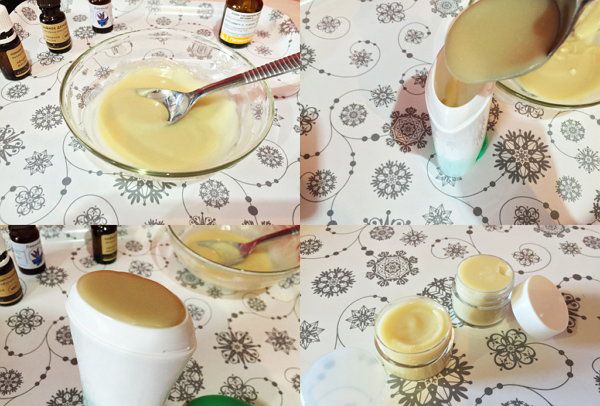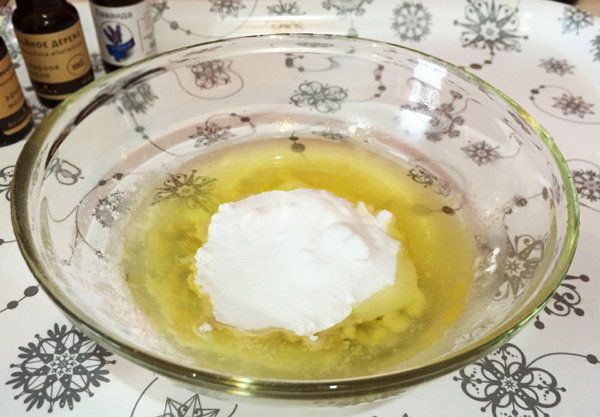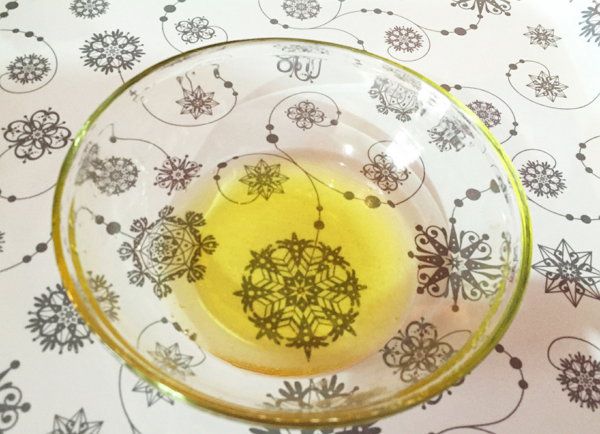 You will need a container in which we will keep our deodorant. You can use an old bottle of deodorant. The main thing is to clean it well, so I advise you to do it with gloves on as it is not easy to wash off. After that you can disinfect it. You can also use as your old deodorant, twisting as needed. And to get rid of the labels and not leave marks on the bottle – heat the sticker by a hair dryer and remove it without extra efforts.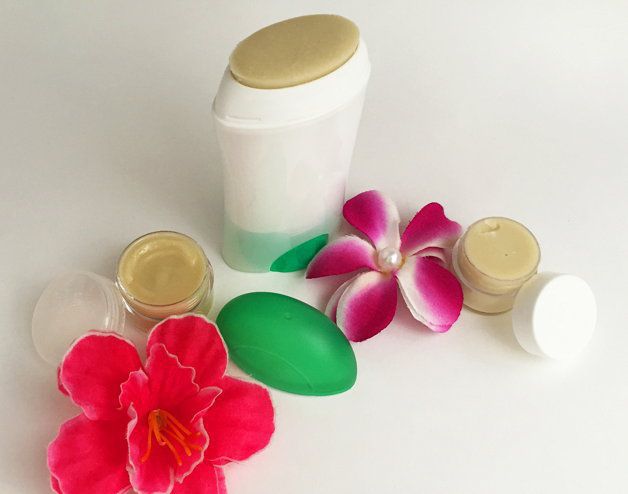 You will need:
6 grams of beeswax;
3 tablespoons of coconut oil;
1 teaspoon of vitamin Е;
2 tablespoons of baking soda;
3 tablespoons of cornstarch;
10 drops of essential oil of tea tree;
2-4 drops of any essential oil for flavor.
We start with melting beeswax in a bain-marie. For a bain-marie we use ceramic or glassware, metal ware will not do. Then we add the coconut oil there. Make sure that the oil does not boil and does not lose all its useful properties, we select the optimum temperature for melting. We heat it to a liquid state.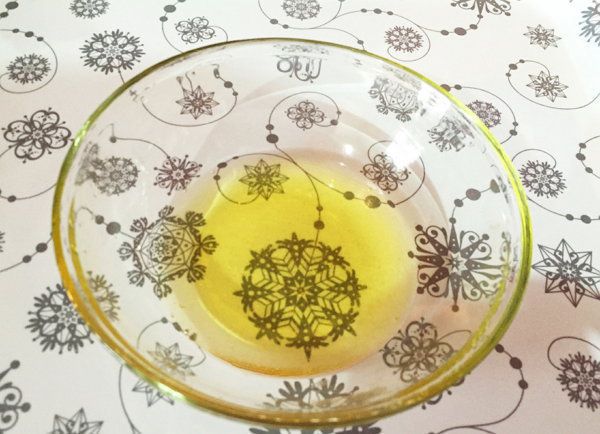 We take it off the stove, and add vitamin Е. Then add soda and starch, mix well and add the essential oils. I added tea tree oil and lavender oil and rosemary — they will give a good deodorant fragrance and will fight with odor.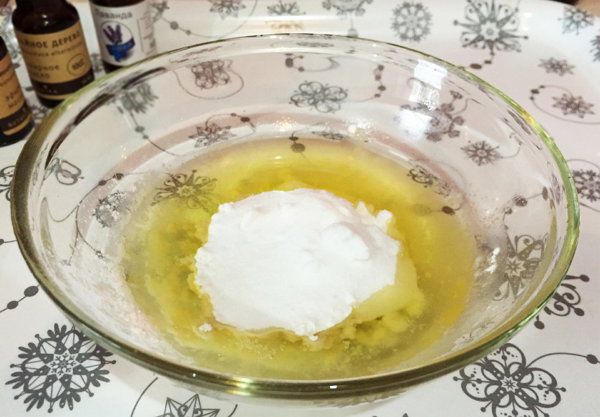 We pour the whole mixture into a container for deodorant and put in the fridge. We wait when the deodorant hardens and then we can safely use it. I had enough of the mixture for a bottle of a deodorant and two small jars (on the photo is one from the refrigerator and the other in the form of a cream — it can be applied by hand and taken with yourself).