How To Make A TShirt Scarf
June 21, 2016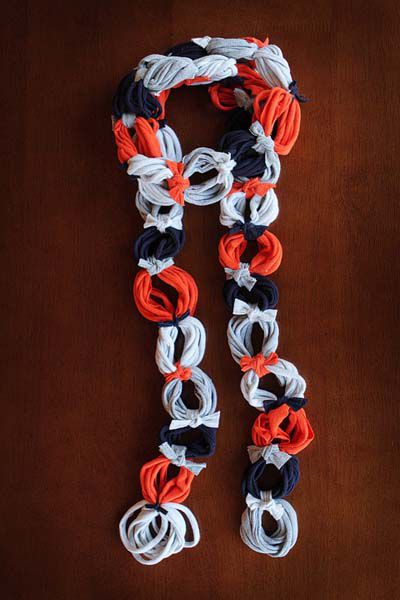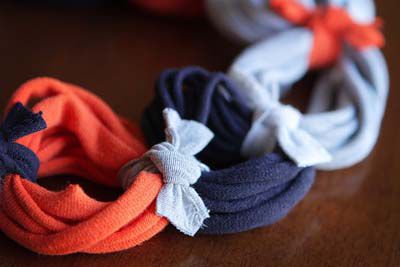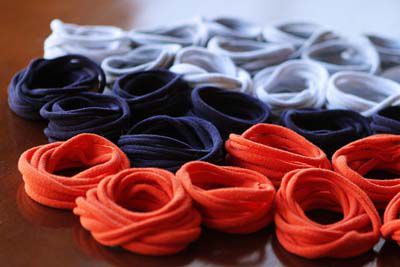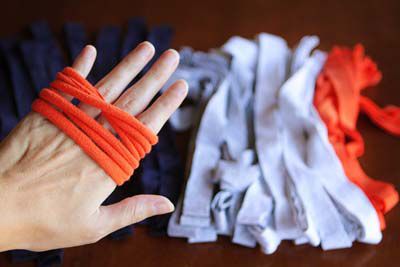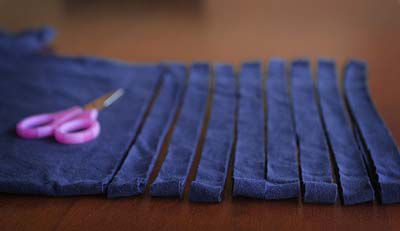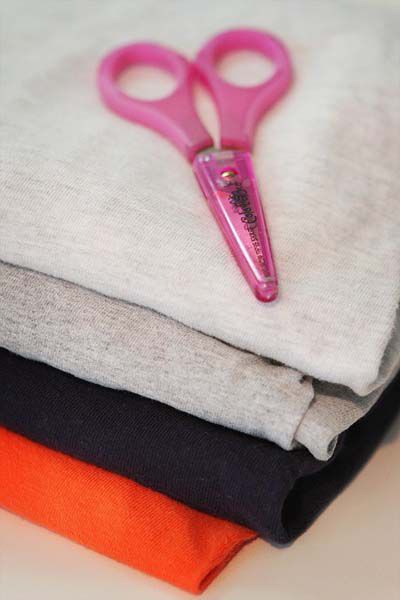 We all know well, how our darling and dear women like everything beautiful, in this regard, they are ready to go shopping round the clock to look astonishing. However, it is not mandatory to spend massive money on exclusive clothes. And here is an option how to make a gift of the kind to your darling. It is very simple and will not take much time, moreover, it will be something special, which none has).
Probably, each man has in his wardrobe a couple of T-shirts, which became of a smaller size after a wash, became motheaten or which you just do not wear. One can find a fairly good application for them.
You will require the following: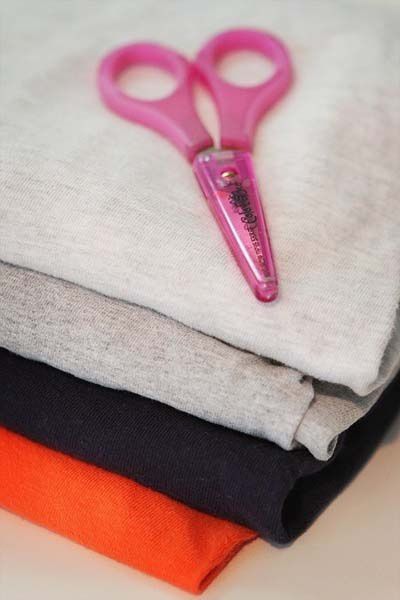 Cut off the edge of each T-shirt and cut into strips of identical thickness.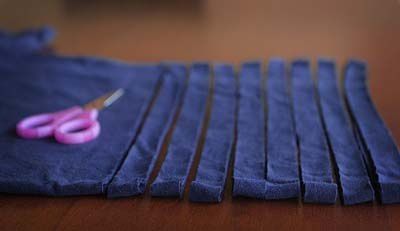 Pull out each one and fold up.

You should get the following.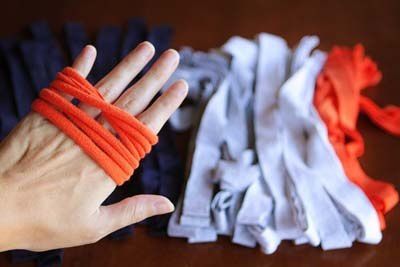 Make rings of different colors. The more colors you have, the more effective it will look.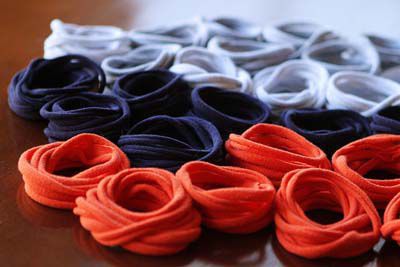 Split the cut off edge into pieces and connect elements to each other.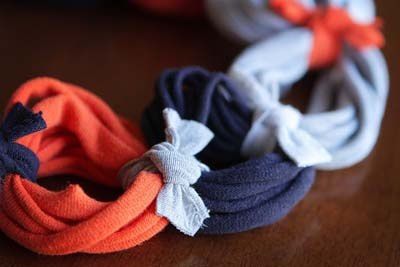 Thus, you will get a simple and original scarf.