How To Make A Fleece Scarf
June 7, 2016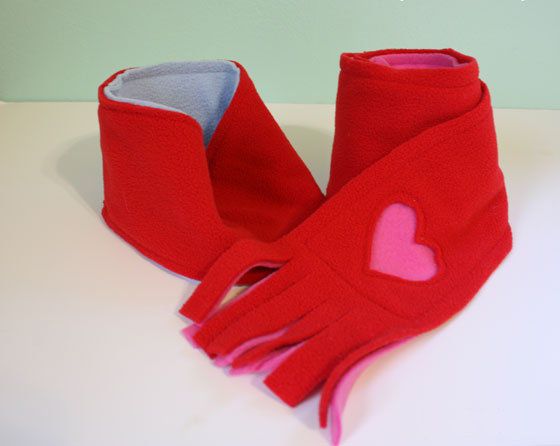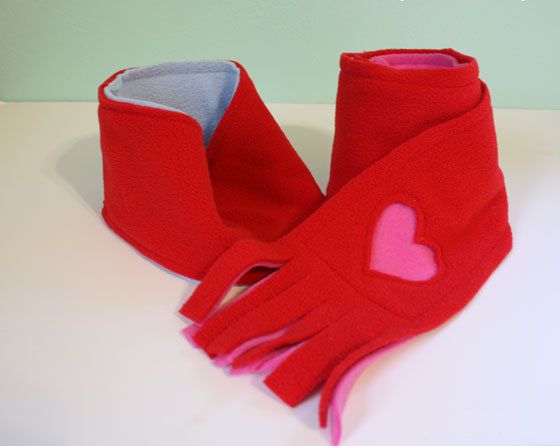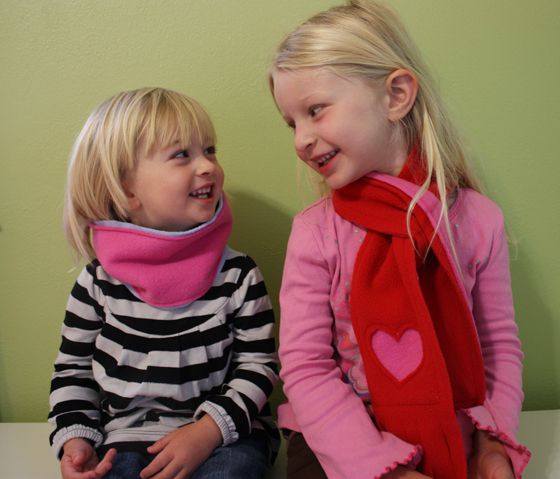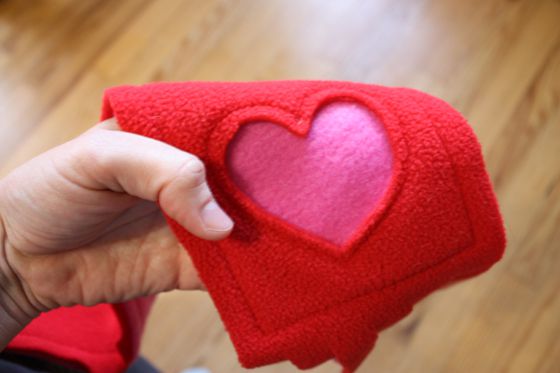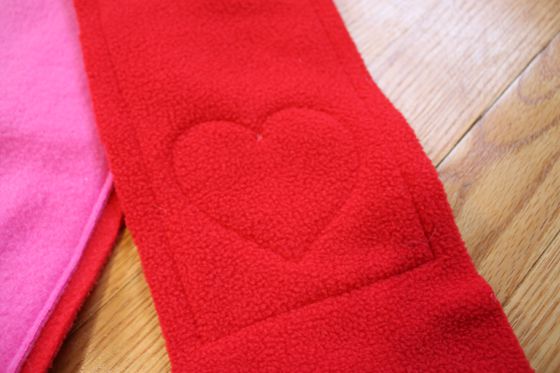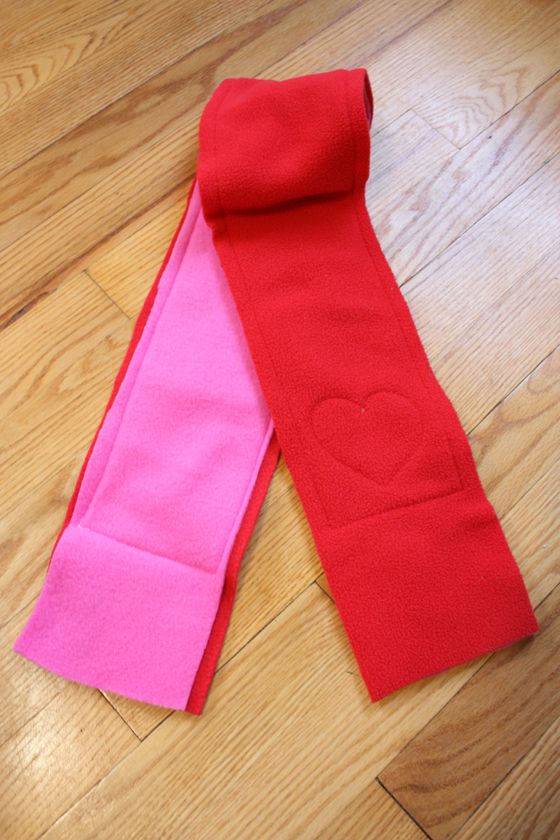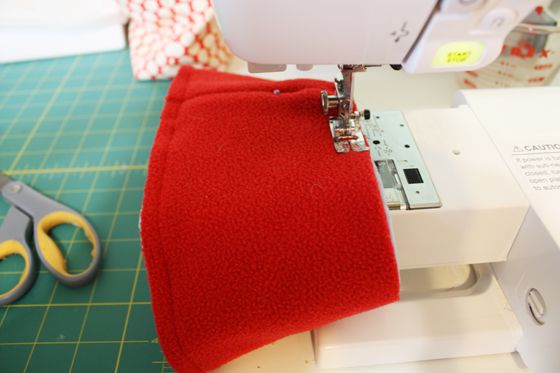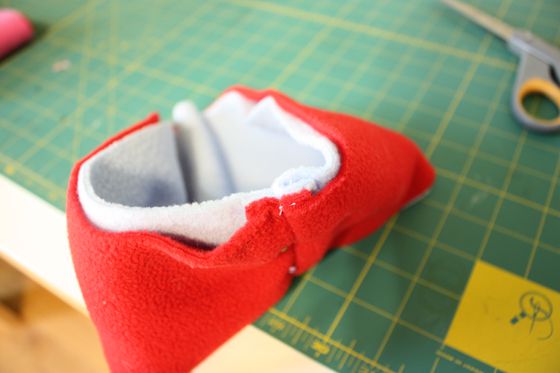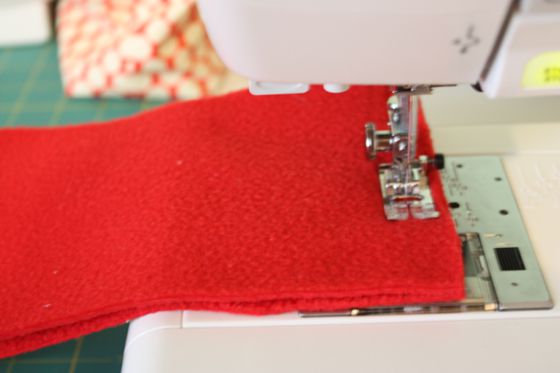 You can make two types of warm and soft children's fleece scarves just in a couple of hours: a scarf-collar for a fidget, who is always losing his scarves, and a scarf with hearts for a small fashionmonger. Fleece is the best material for beginners. It is quite flexible and requires no seam processing.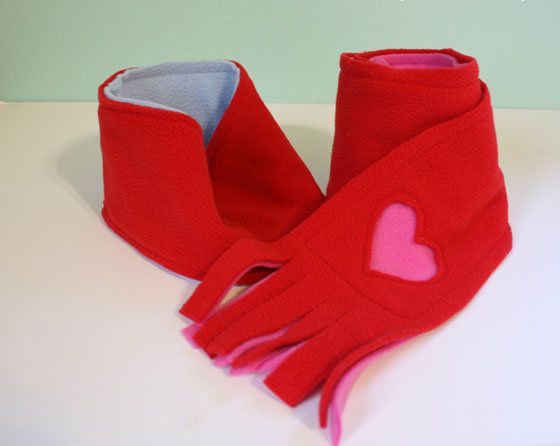 To make a scarf-collar, cut a fleece rectangle of such length that the child's head could squeeze through the finished garment. Sew the short edges of the rectangle together.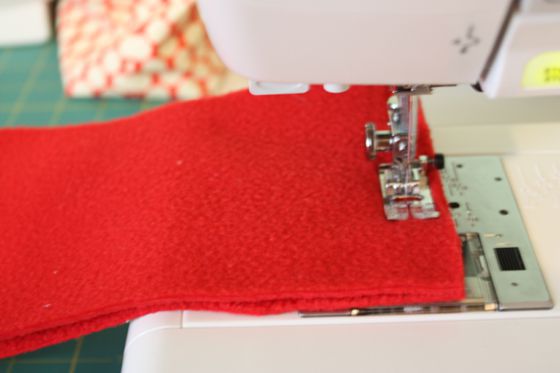 Make a similar piece of fleece (or another elastic fabric) of another color. Put one piece in the other. Pin them together.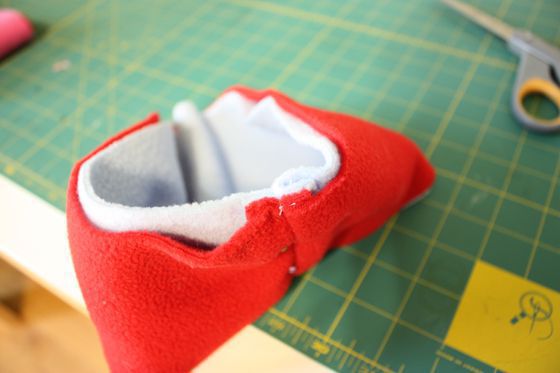 Sew the pieces together. For better elasticity, select the large stitch size. The infinity scarf is ready!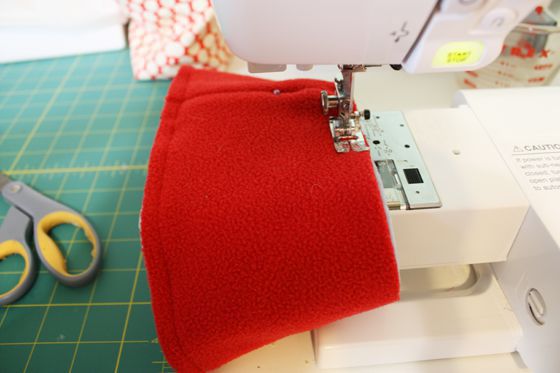 To make a scarf with hearts, sew two pieces of fleece of different colors, as shown on the photo. Stitch the short ends of the scarf far from the edge, so you can make the fringes (just cut slits on both pieces with scissors).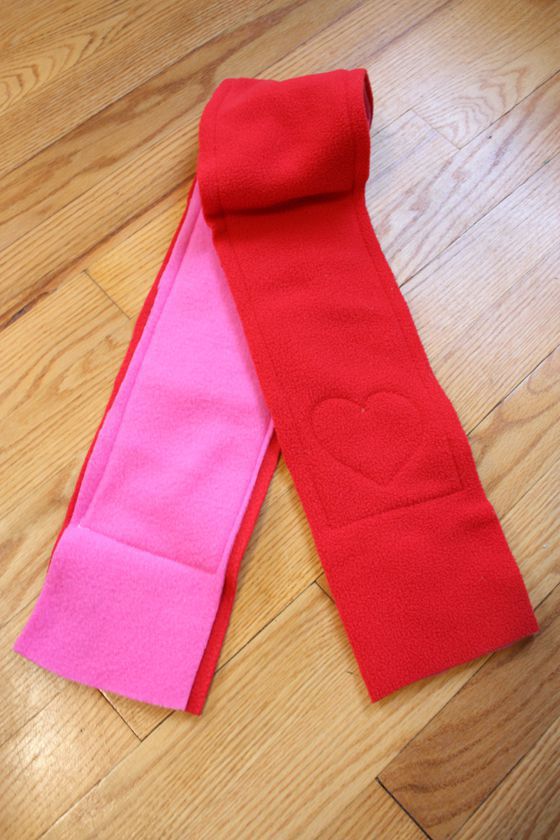 Stitch the hearts.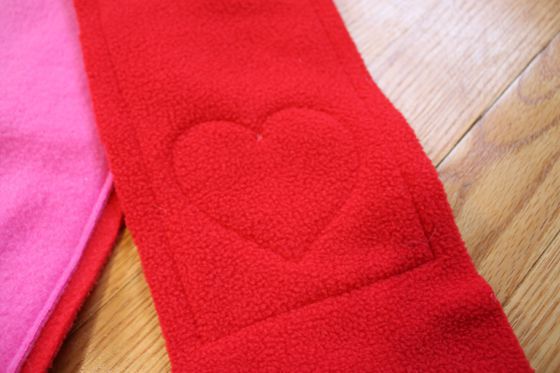 Cut the red fleece heart, as shown on the photo.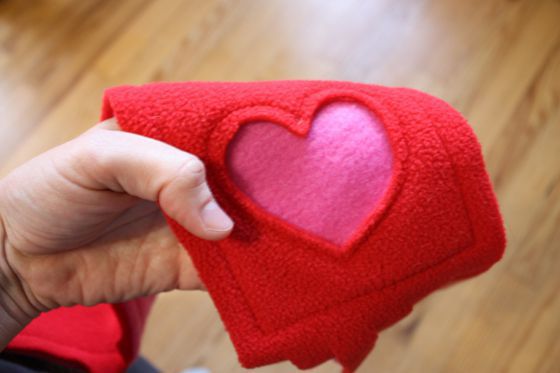 Two cute soft scarves are ready!