How to Make a Taxidermy Deer Halloween Costume
October 16, 2016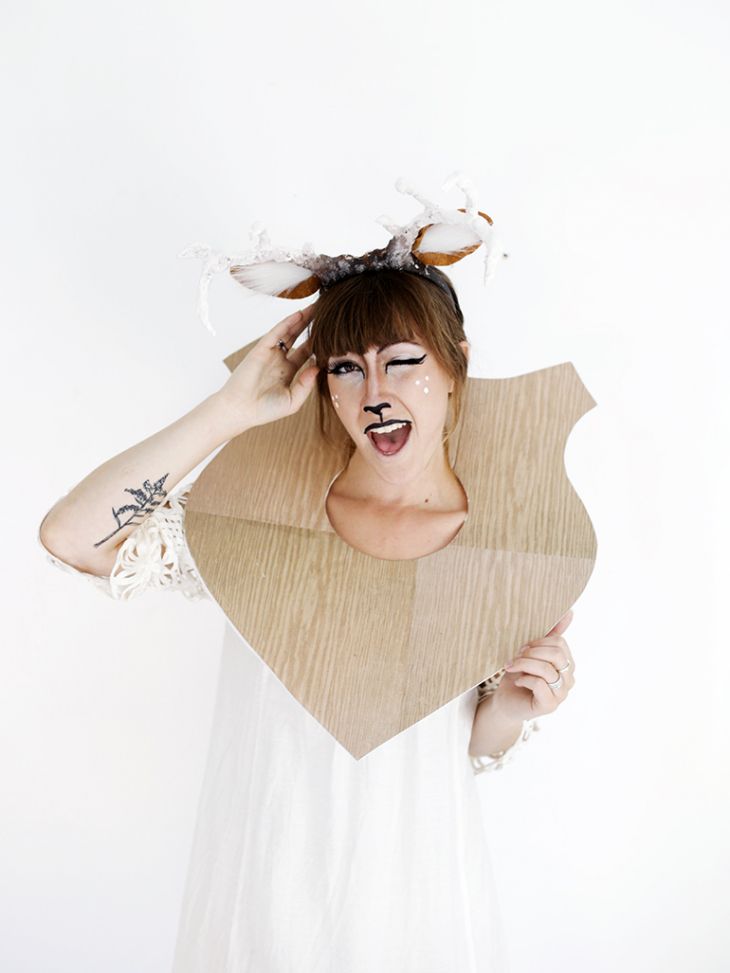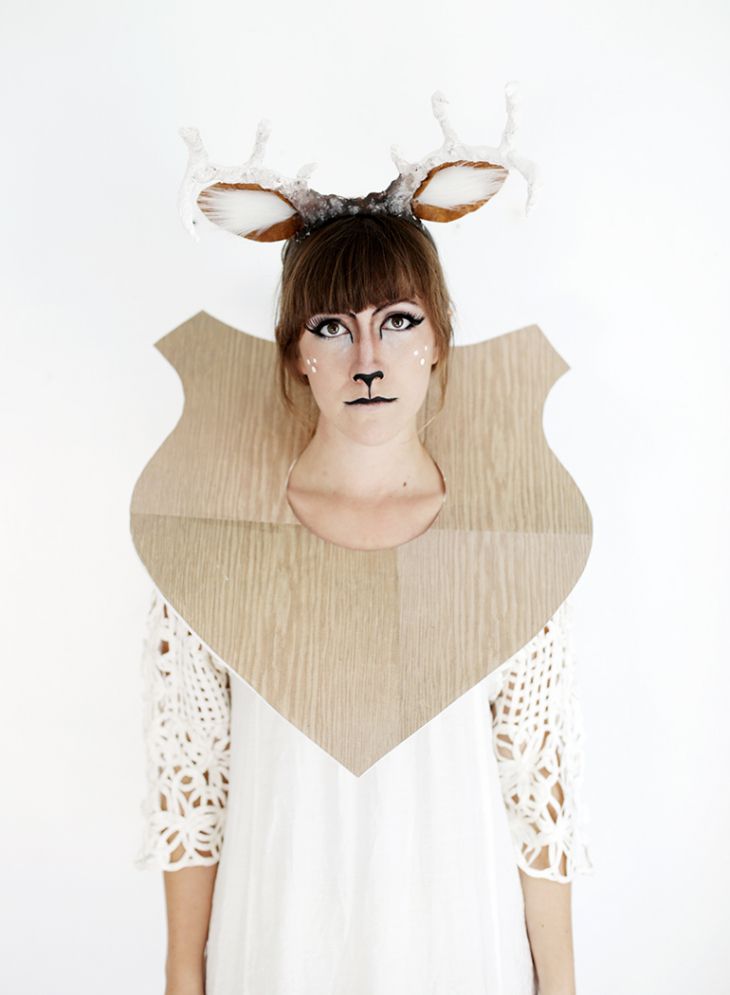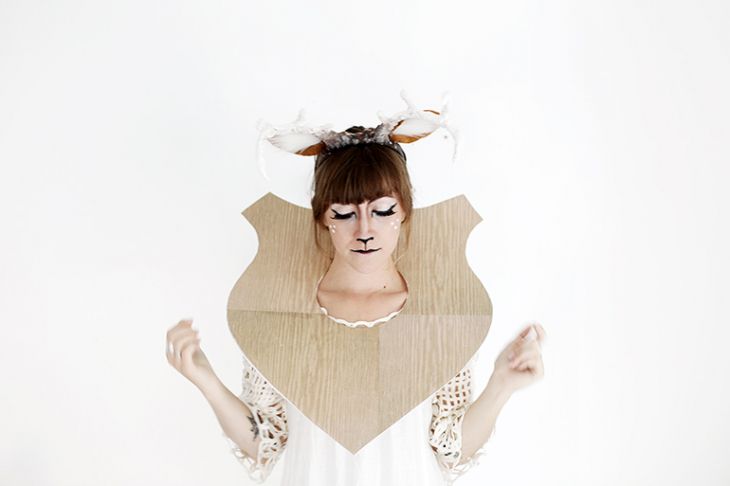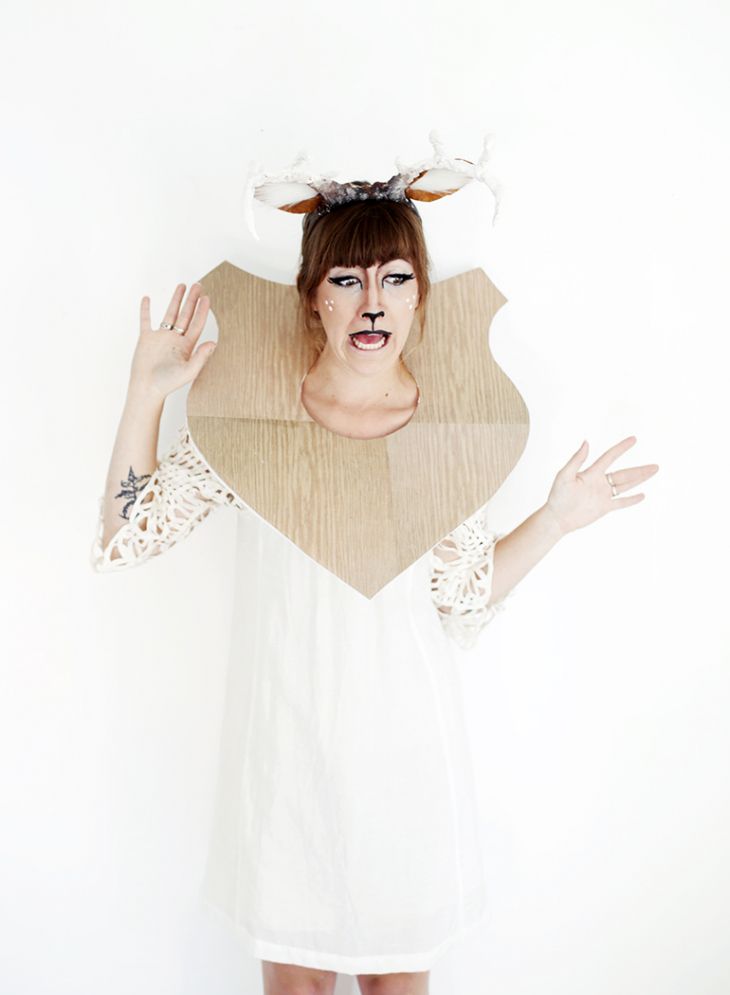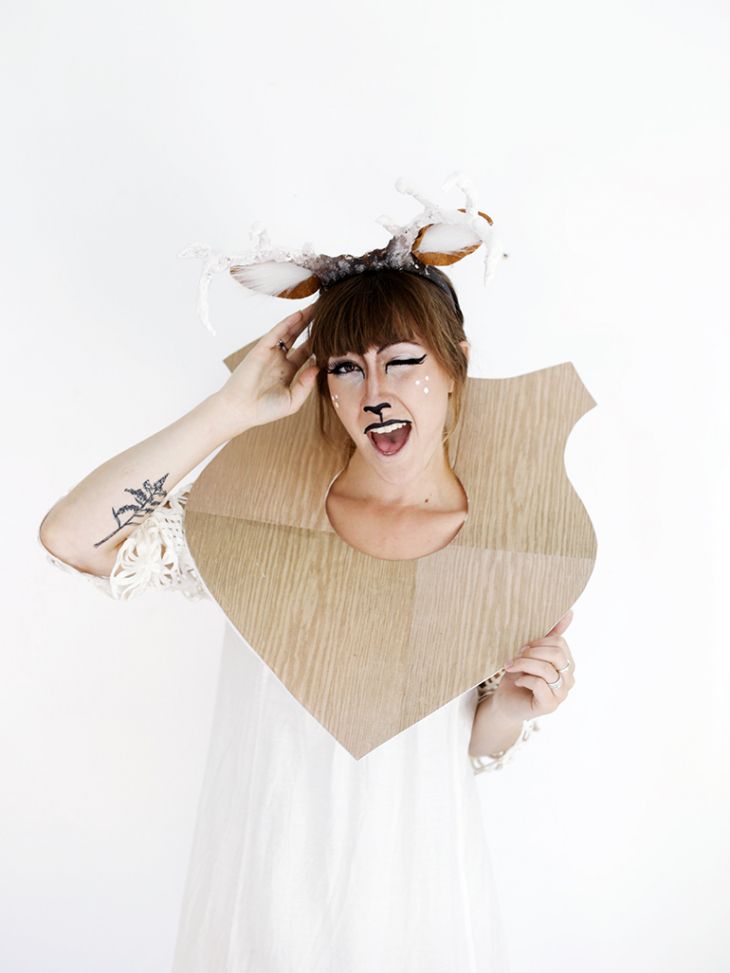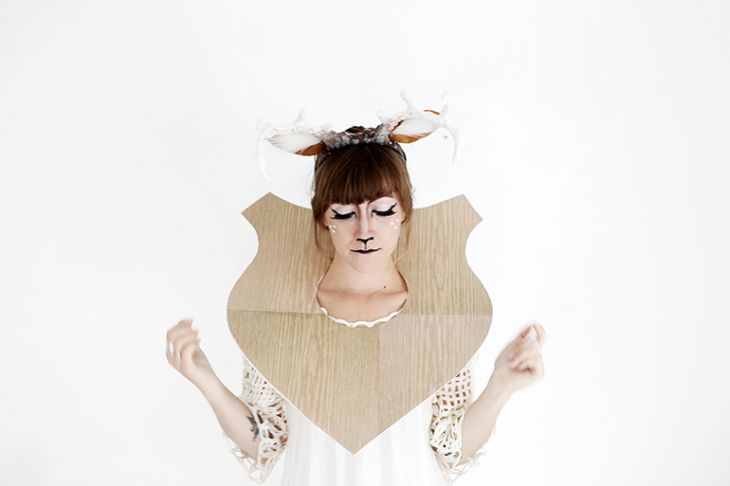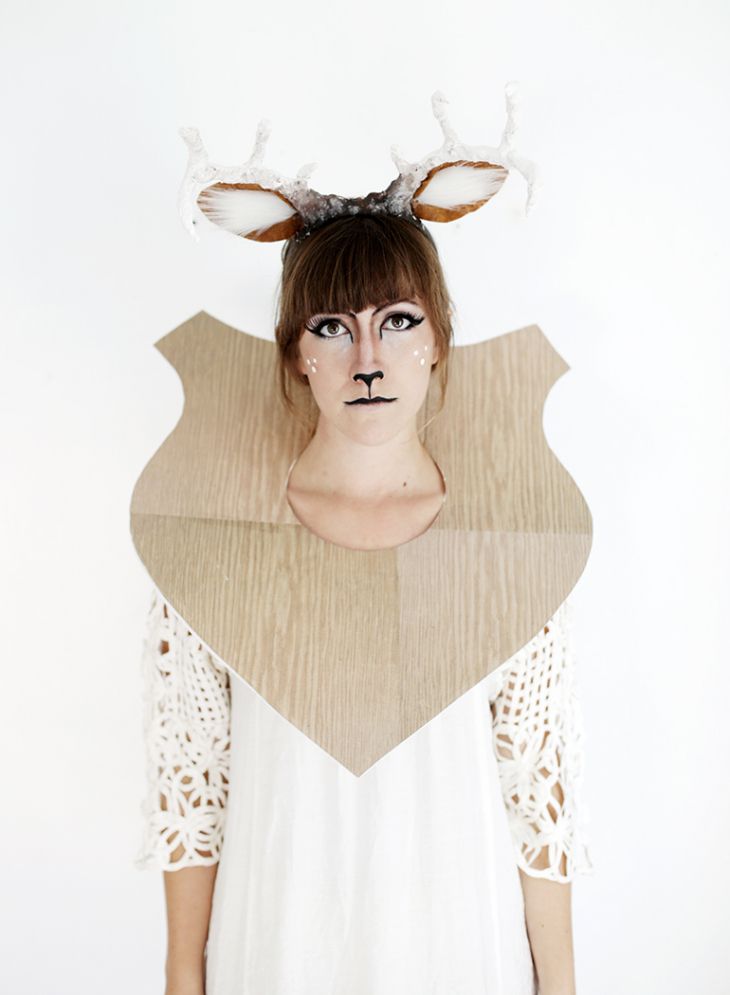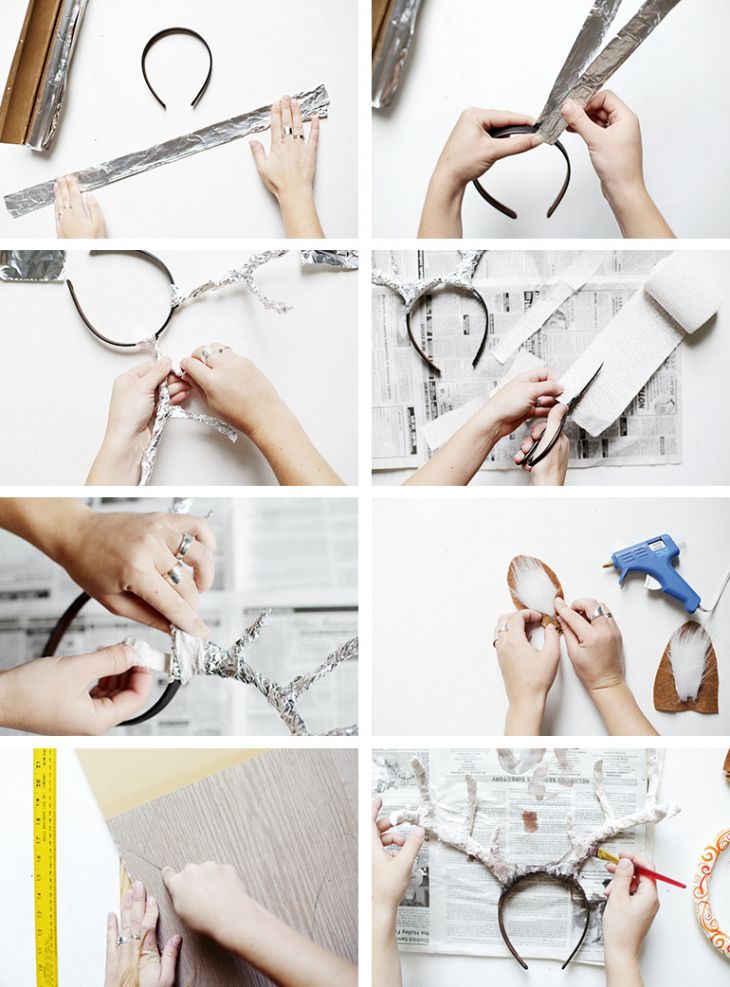 When other people are witches and zombies, on Halloween night you'll be a deer... taxidermy deer! Crazy and unusual! This costume won't take a lot of your time and efforts. It's very funny and will cheer up both children and adults among you! And think of all that crazy photos of youthat could be taken!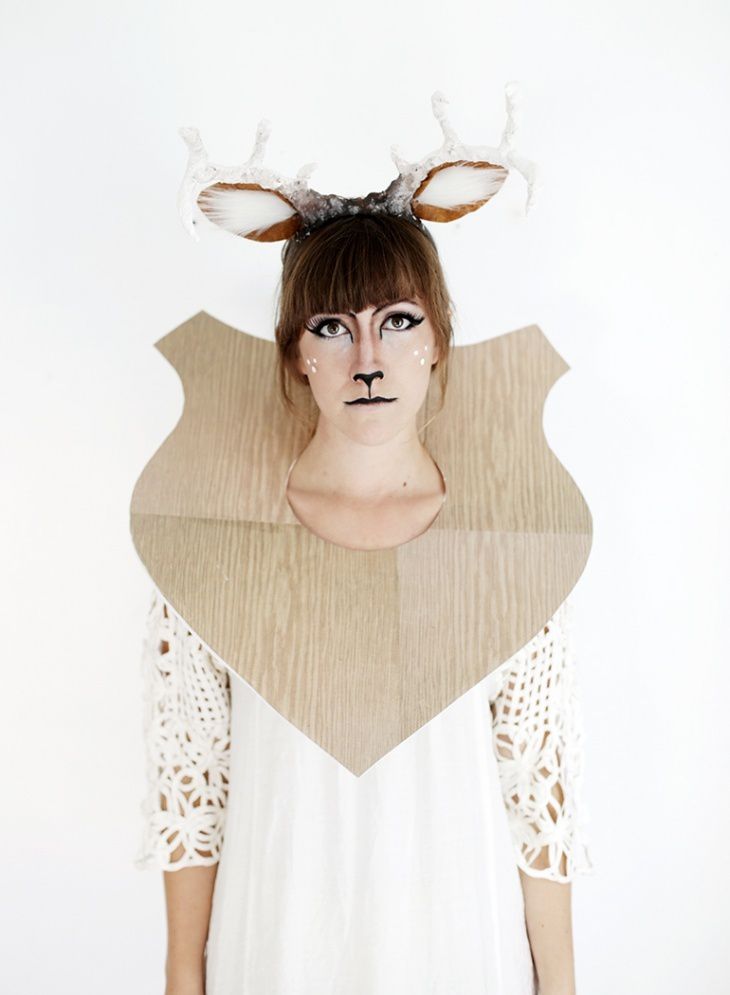 Materials Needed:
-headband

-aluminum foil

-plaster wrap

-brown felt

-white faux fur

-hot glue gun

-paint

-paint brush

-foam board

-wood grain scrapbook paper

-mod podge

-x-acto knife

-pencil

-makeup or face paint

Crafting process:
Fold aluminum foil into large strip. Wrap strip around headband and then twist and shape into antler shape. Repeat for second antler. Add smaller spikes to the large ones by using the same steps with smaller pieces of foil. Once antlers are the shapeyou'd like, cover foil with pieces of plaster wrap (following the directions on package). Let it dry. Cut two ears out of the felt and cut smaller pieces of the fur to fill inside of ears. Glue the fur to the inside of the felt, then fold and glue the bottom of the felt in order to create ear shape. Once plaster is dry, paint the antlers as desired. After paint is dry, glue ears to headband.
Place the woodgrain paper on the foam board and fix using mod podge. It should dry. Next draw out a plaque shape. Cut the plaque using your x-acto knife. From the top, center of the plaque, draw out a 1/2" wide section down to a circle where your neck will go. Use the x-acto knife to cut out this section. You will need to slightly bend up the sides, so you will be able to slide the plaque around your neck.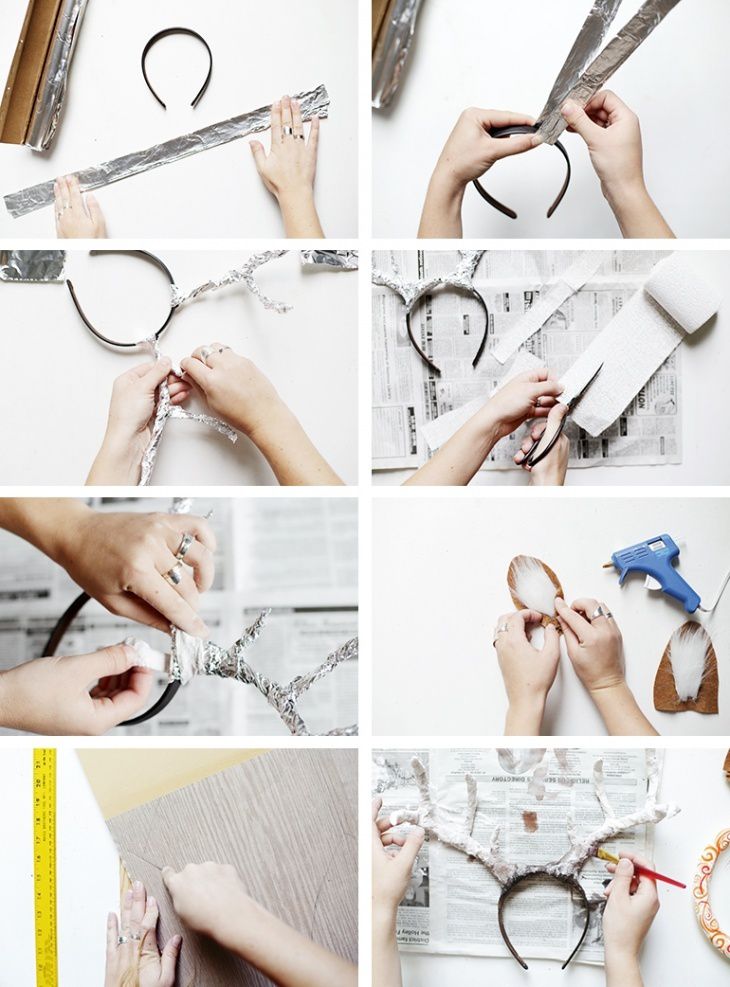 The most difficult part is probably the makeup, because there you should be a master! Generally, your face with all those cosmetics on it looks a little scary and truely original! So, be ready to surprise your friends!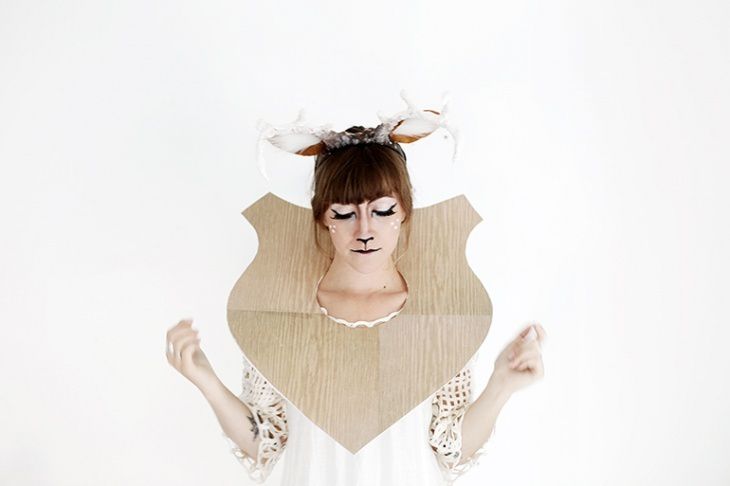 Find a light white or yellow dress to combine with the upper decor and be a wonderful Halloween Taxidermy Deer!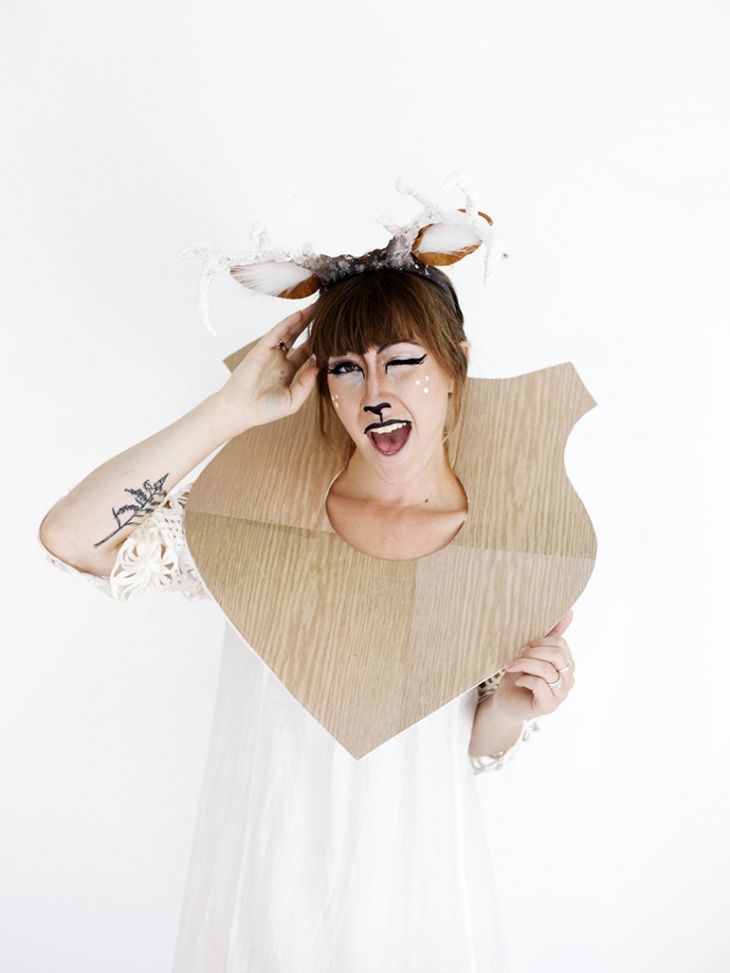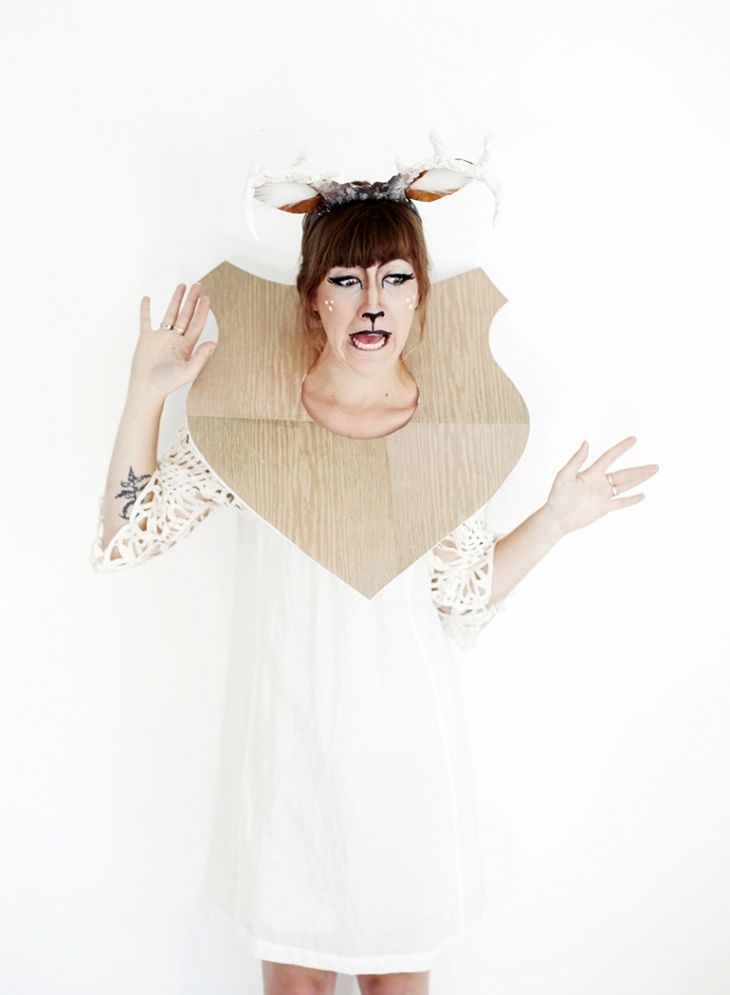 Photos by Caitlin & Manda