I dress up like a witch for Halloween every year, and of course a witch needs her little black cat. Here's a super simple and adorable cat costume that you can make in a few minutes. I made it for my nephews and they were just happy!
---
What you'll need:
a piece of felt
simple black headband
black pipe cleaners
fluffy pom-poms (pink or black)
ice-cream (popsicle) sticks
glue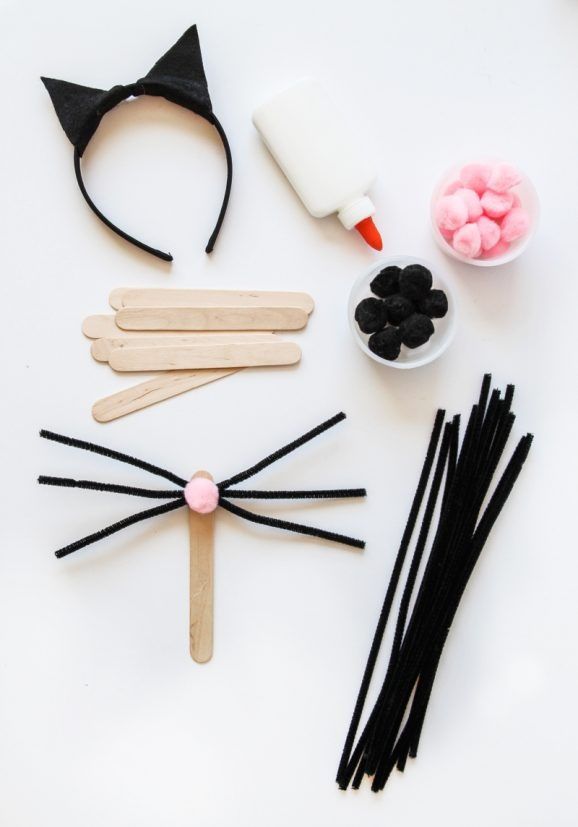 What you have to do:
First cut black felt triangles to create cat ears. If you would like a tracing guide, check out free printable animal ear templates online. Glue the felt pieces around a black headband. Next, take three black pipe cleaners and twist them together in the center to create whiskers. Glue on a pom-pom nose right over the part where the pipe cleaners are twisted. Glue the whiskers to a popsicle stick or attach to clear elastic cording for a hands-free version.
---
Personally I like the popsicle stick version more, as it's very interactive and funny. Children love to put these makeshift masks on their faces and turn it back as being cat and kid simultaneously J It's an amazing possibility to play lovely Halloween game with your child or just to occupy them with something while parents are busy with holiday preparations.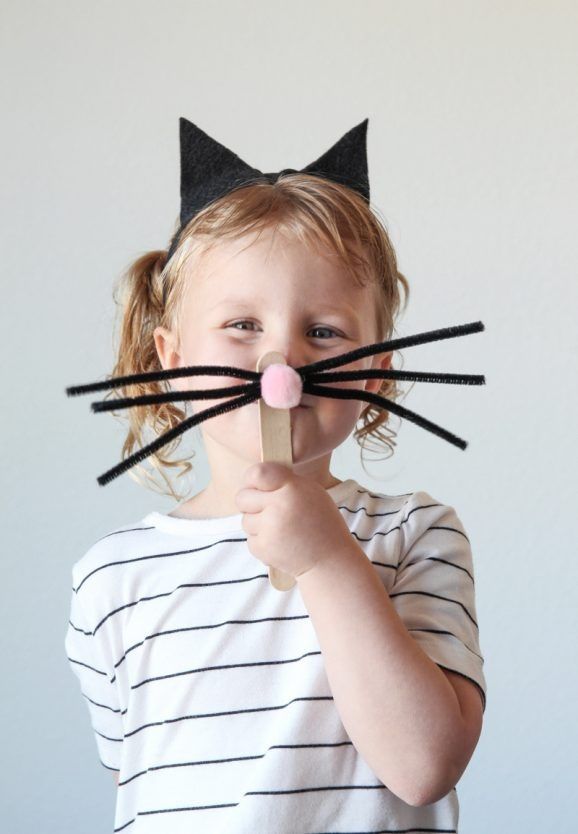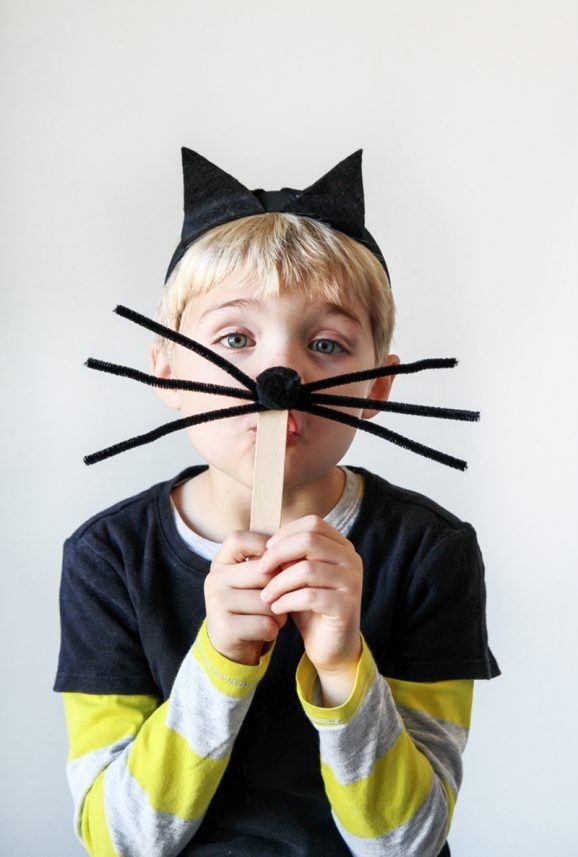 We used a pink pom-pom for a girl cat's nose and black pom-pom for the boy's version, but both kitties are adorable. MEOW!