How To Make A Gift Basket
June 2, 2016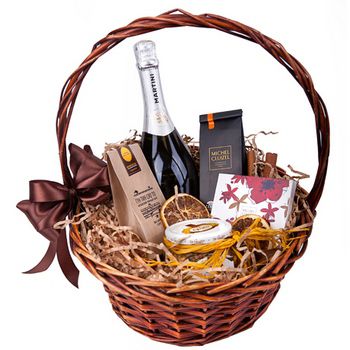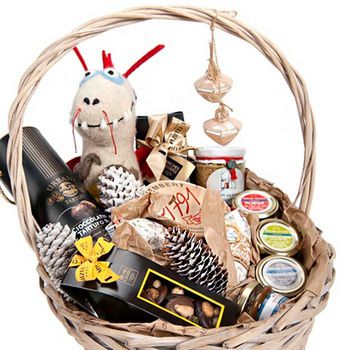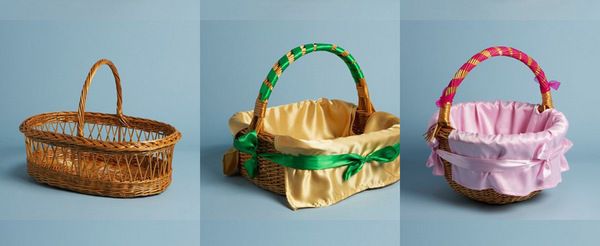 You can easily buy a gift basket - there are enough of them in the stores today. However, there are many masters that make them with their own hands. In fact, there is nothing complicated - you just need to get the material, a little imagination and patience, and the basket will be ready. Let's start with the material. Use willow branches, fern roots, vines or thick rope (jute) to create a gift basket.
While choosing the design of baskets, it is necessary to consider the following: sex and the age of the hero of the fete, occasion and the type of an event. For a party with friends you can prepare a small basket made of twig, for the 8th of March – an elegant gift basket made of paper and fabric, for the solemn event - a large, solid basket.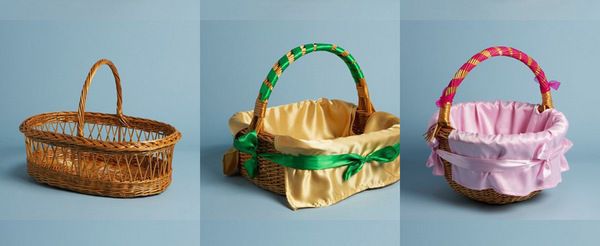 You can use colored paper, ribbons, artificial flowers, berries, and other items to make gift baskets. You can also wrap the basket with ribbons or leave it in its original form. Basket decorated with ribbons is a romantic option, which is suitable for women. Natural vine looks good in combination with the "masculine" content - expensive alcohol, fruit.
The wedding baskets are also important to know about. They must be prepared perfectly. The gift basket will look touching if it has the form of a swan (the wings are made of wire and decorated with white ribbons). Like the rest of the bridal entourage, they are decorated with lace, sequins, artificial pearls and satin cloth.
Both The Form And The Content Are Very Important
The first prototype of a gift basket was an antique cornucopia. Let us remember what a cornucopia was filled with? That's right - the fruits and vegetables. Therefore, traditional wicked basket was filled with food. Food selection depends, again, on the occasion and the personality of the hero of the fete.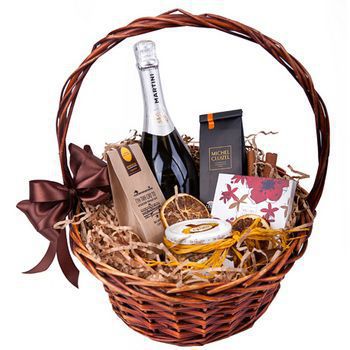 - Gift baskets for men are filled with expensive alcohol and cigars. You can add good coffee, a jar of olives and anything from stationery (notebook, pen) to the set of male package. Beer lovers will appreciate a set of several favorite sorts of beer and something salty (in the package) for a snack.
- The women traditionally received flowers, fruits and sweets as a gift. Here all depends on the occasion, too. You can put a bottle of champagne or expensive wine and sweets in the basket. Your girlfriend would be delighted if she finds jewelry box among the sweets. Basket for businesswomen should be framed very classy, so that she would not be ashamed to put it on the table (of demanding and capricious lady). When it comes to birthday gifts, or Women's Day, you can choose perfume and cosmetic filling.
- Children's basket can be filled with a little bit of everything: candy, fruit, and toys. Children love variety, so the basket will turn to them in a box of surprises. You can supplement the basket with a disc of their favorite cartoon or a small book with pictures. Children are very easy to please, so it all depends on your budget and imagination. Easter baskets are also in fashion - themed gifts, filled with pastries and sweets.