How To Make A Circle Skirt
June 1, 2016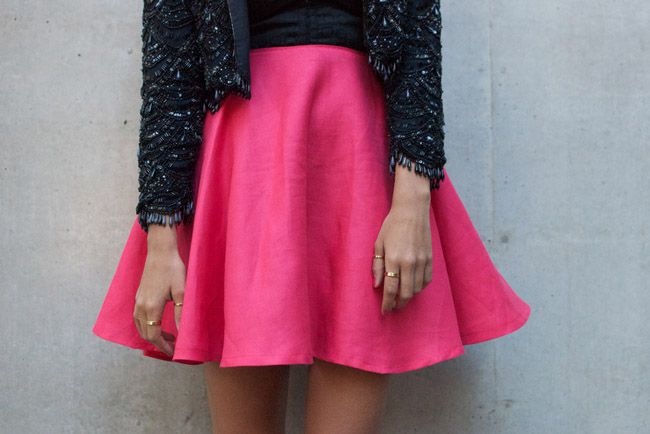 Watch a creative photo master class: a circle skirt with your own hands. As a result, you will get a skirt similar to the one pictured below.
To do this you will need:
About 2 meters of fabric.
Zip fastener.
Scissors.
The pins.
The sewing machine.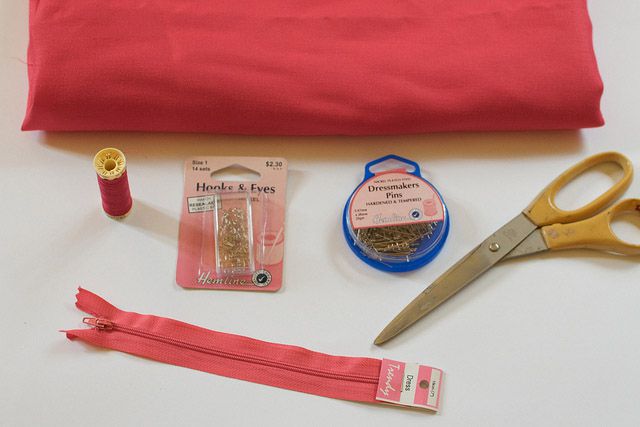 Fold your fabric in half and then in half again. Now you have four equal parts (every millimeter counts). Then measure everything as shown in the figure below.
For example, you can do the following: divide your waist length into four (64/4 = 16). Skirt length is selected at your discretion. The other video tutorials are presented below, in which you can clearly understand how to do the measurements and calculations.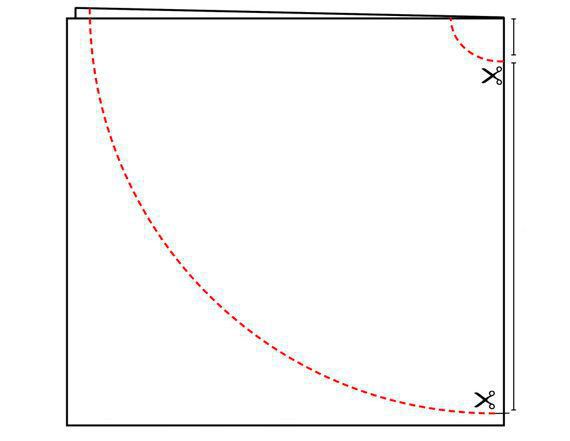 If you did everything correctly, you should have a large circle with a hole equal to your waist. If it turned out to be a little bit bigger than it is laid, you can make the folds on the back. This will give an additional space to your skirt. Next, do the cut-out as shown in the figure below, and sew a zipper.
Now, treat the edges of the skirt: the lap and belt. Your hand-made circle skirt is ready!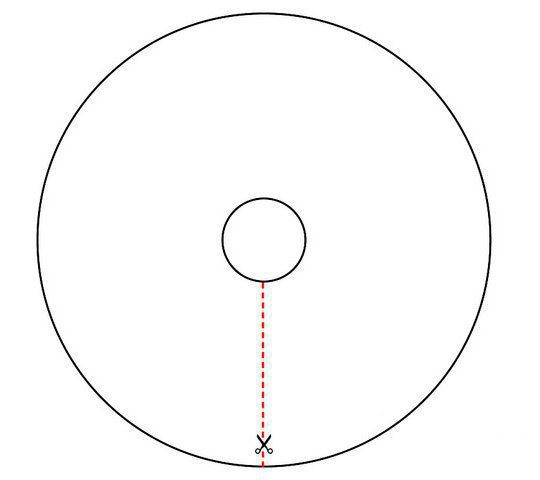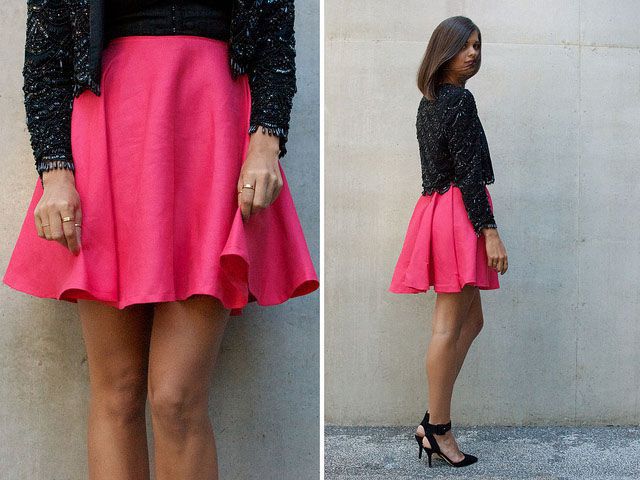 Back view.