How To Make A Diaper Cake
May 31, 2016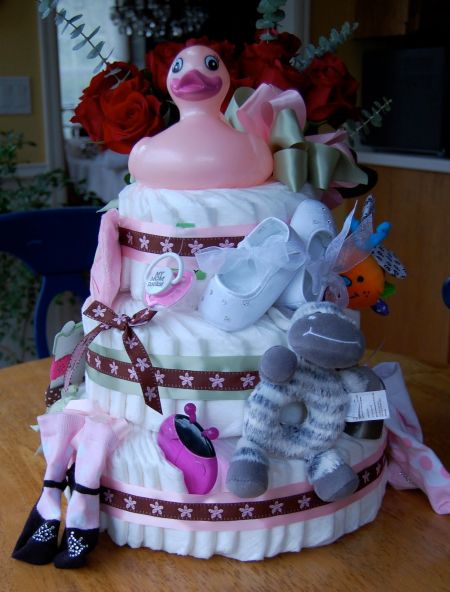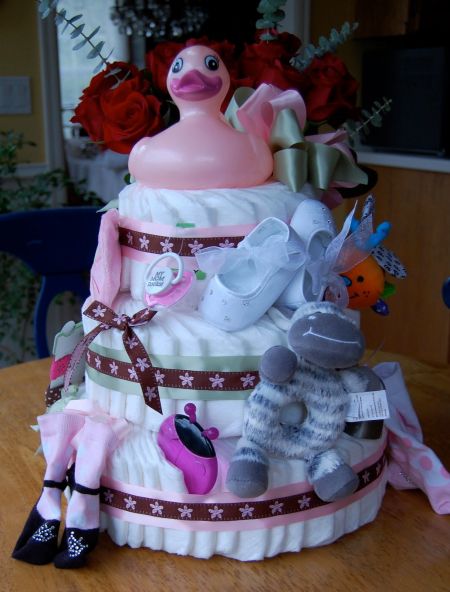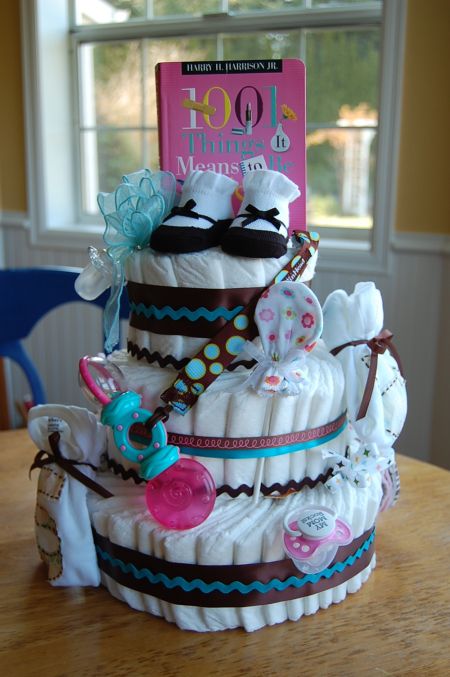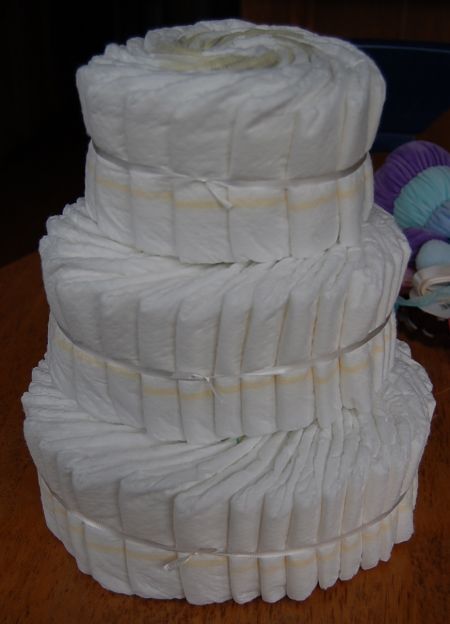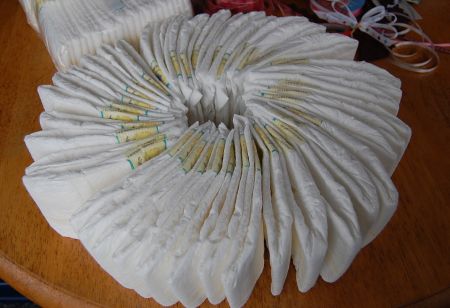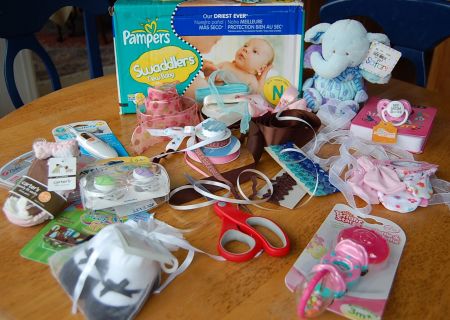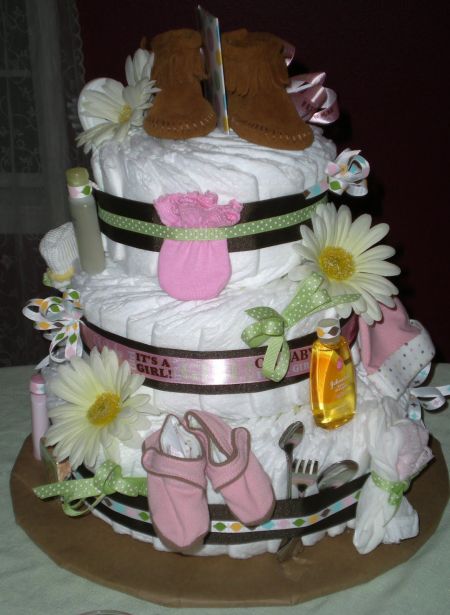 Diaper cakes can be made in different ways: they can be rolled up or wrapped around paper towels. You can wrap diapers in other layers of diapers or paper, decorate it with ribbons, toys and flowers. You can hide some vests, socks and other things, but if money is bit tight with you, you can skip this optional gift. We will consider a very simple way to make such a cake that does not require any additional expenses.
Masterclass With Step-By-Step Photos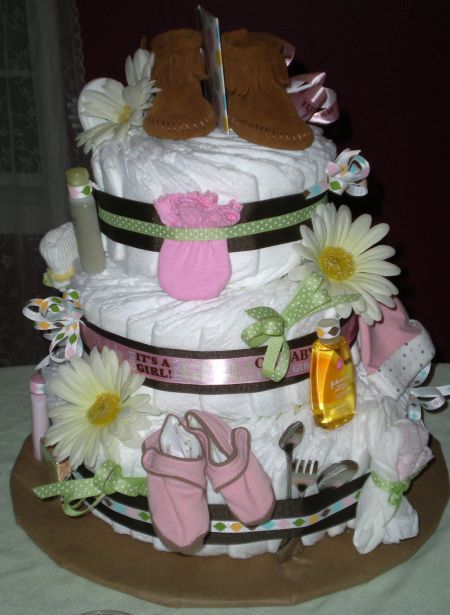 We will make a cake as shown on the picture below:
We will need:
No less than 84 diapers of any size;
White ribbon;
Decorative ribbon;
Thin wire in cover;
Double-sided tape;
Baby stuff for decoration (for instance, dummies, thermometers, rattles, socks, shoes, butterfly teethers, etc.);
Items for cake top decoration (toys, baby-shoes, small books, etc.);
Cake stand (optional).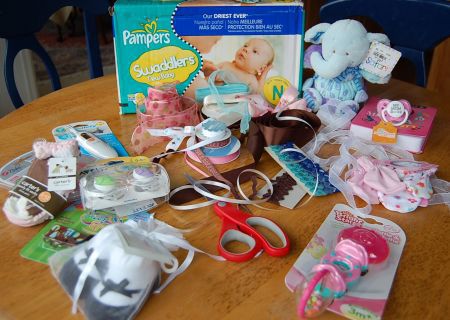 Instruction
You can use as many diapers as you want for each layer. If you want to make a big cake, use more diapers. You can also take diapers of different sizes for different layers. In this case we used a pack of Pampers, 84 pcs.
To shape bottom layer take about a half of the total amount of diapers (40-50 pcs.). Put it down on one side and start laying them in a spiral. Mind the process so that they would follow one another in one direction: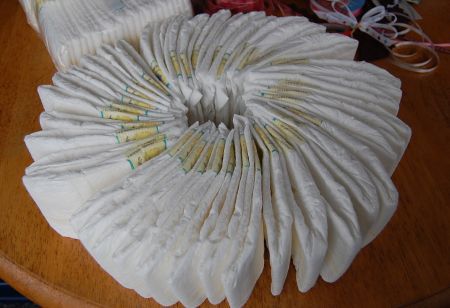 When you form an even circle, secure it with a white band in the middle. Tighten it (you might want to ask a friend for help) and cut ends so that they would not peek out of the decorative ribbon. If you need a bigger layer, put a roll of paper towels into the center and cut it to make its size similar to that of the diapers'.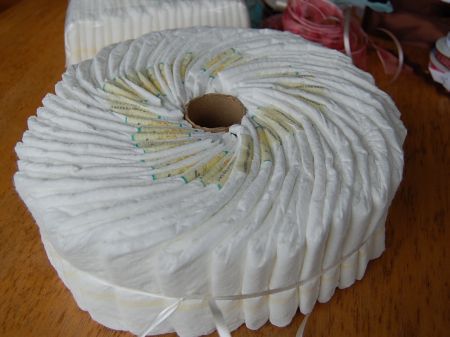 To form the middle layer take about 2/3 of the remaining diapers and 1/3 for the top layer. They are made in the same way as the bottom layer: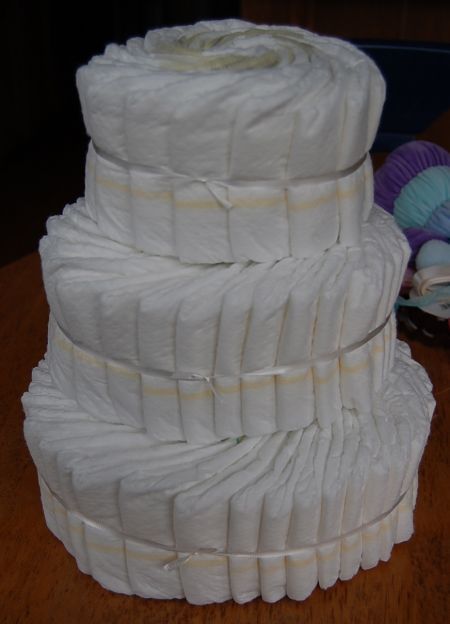 Start decorating it with ribbons. You can take a wide sateen ribbon and a straight narrow one, or a zigzag one. Wrap a cake layer into a wide ribbon. If you put a narrow ribbon in the middle of the wide one, it will look like a double-layered ribbon, if you put it closer to the bottom, it will look as if it's frozen. You can also come up with some other idea. Ribbons can be pinned together using a double-sided tape or pins.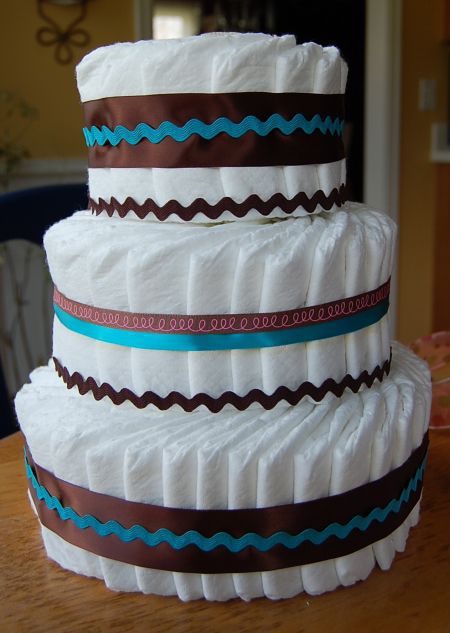 Let's decorate our cake with gifts for the baby. Unpack items (if needed). Package and manuals can be packaged separately into a special bag and given to the mother. The majority of items can be pinned to diapers using ribbons or wire. Spread the gifts so that it would look good from any side.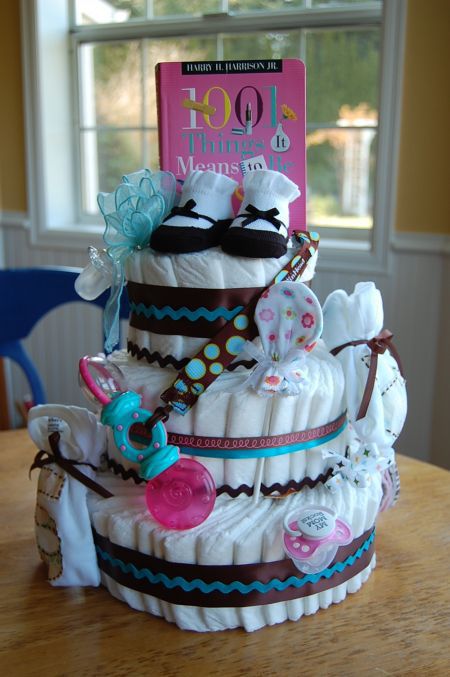 Decorate the cake top. Put the cake on a special stand if you want.