How To Make Pineapple Champagne And Chocolates
June 23, 2016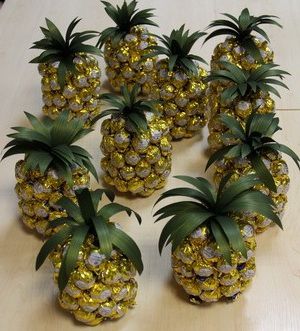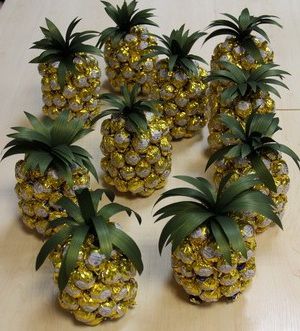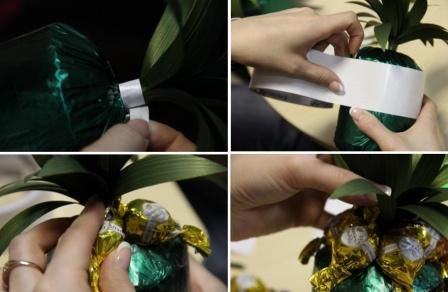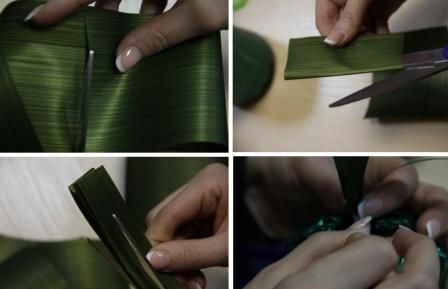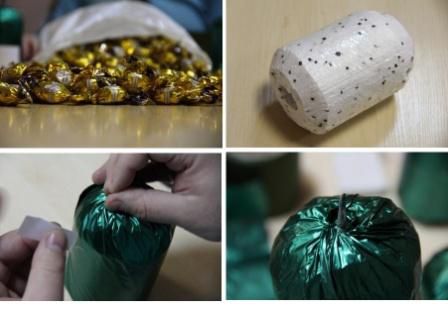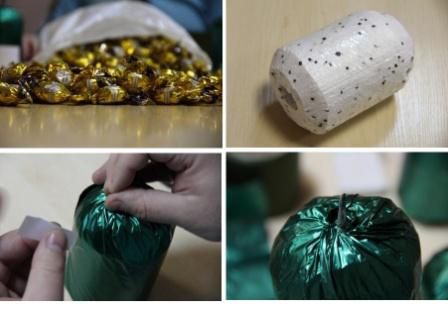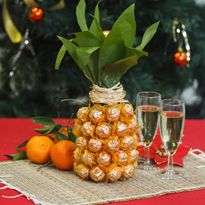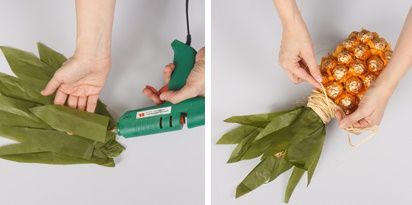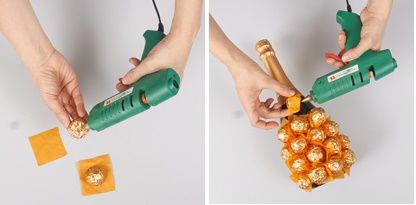 Would you like to present somebody a bottle of champagne and chocolates? What's wrong with doing it unusually? You should not be an experienced designer or a florist to decorate nicely a bottle of champagne. The main thing is to select right chocolates and to use your fantasy afterwards. Get to know how to make a pineapple out of champagne and chocolates and try to make a sweet-alcoholic fruit with your own hands.
Handmade Pineapple From Champagne And Chocolates
To make a pineapple from chocolates, you will need ordinary truffles packed into foil. It is desirable to choose chocolates in yellow or brown wrap, in other words, it should be like the pineapple peel. After that, take the tissue paper of yellow color and cut it into identical squares. The size of squares depends on the size of chocolates.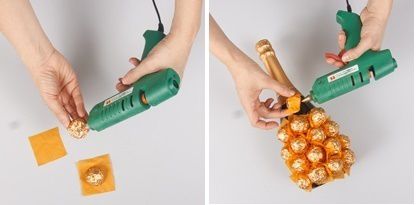 Then with help of a glue gun attach chocolates to the papyrus paper. Prepare many such workpieces in order to start gluing of the bottle at once. Start to glue chocolates circle- wise from the bottom until the chocolates begin to cover the foil.
After that, take the tissue paper of the green color and cut leaves for the pineapple off it. It is desirable to fold the paper in several layers lest it tear.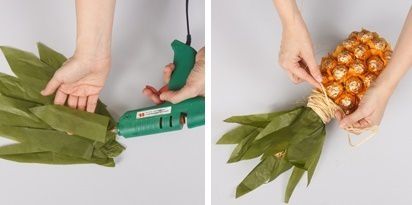 When leaves are ready, glue them to the bottleneck, where the foil is stuck on. The spaces of the connection of leaves and chocolates can be decorated with the help of a twine. Your pineapple is ready.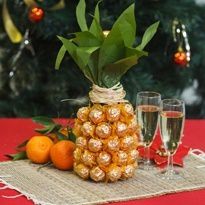 How To Make A Pineapple From Chocolates
If you did not plan to gift a bottle of champagne, but would like to present chocolates in an unusual manner, try to glue them on a prepared foam plastic form.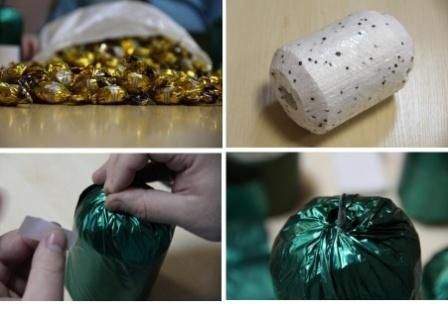 You need to cut off an oval out of foam plastic. You can glue together several foam plastic parts with a scotch tape. It is handier to work with moist foam plastic, because small particles will not fly away from it.
The foam plastic workpiece will have to be wrapped with green film. You can correct the shape of the future pineapple on this stage. Coil the film with the scotch tape. In the upper part, make a special tail, on which you will attach leaves of the exotic fruit.
Take a decorative ribbon and cut leaves for your pineapple out of it. After that, fix them in the upper part of the fruit and decorate them by the ribbon. You need to glue the entire workpiece with a duplex adhesive tape, then the chocolates can be attached without a glue pistol.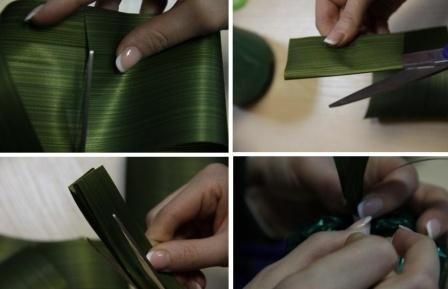 Now start the most interesting stage – attaching of chocolates. It is better to begin from the top in order to get a nice pineapple.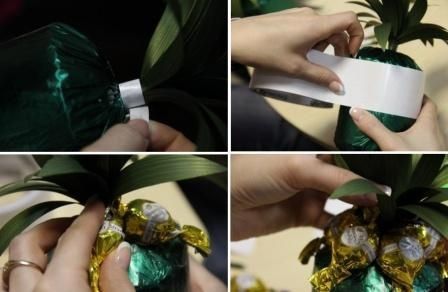 When all the chocolates are added, hide the tails from wrappers into gaps between chocolates with the help of a wooden stick.

One more pineapple is ready.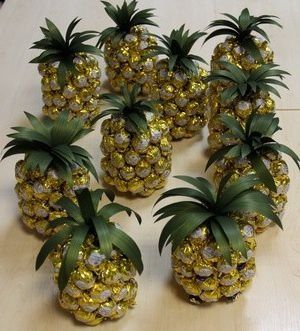 Thus, you can bring two pineapples to a celebration: one pineapple from a bottle of champagne and chocolates for adults and the second one– only of chocolates – for children. Handmade workpieces can be not only beautiful, but also tasty.