How To Make A Cloud
June 2, 2016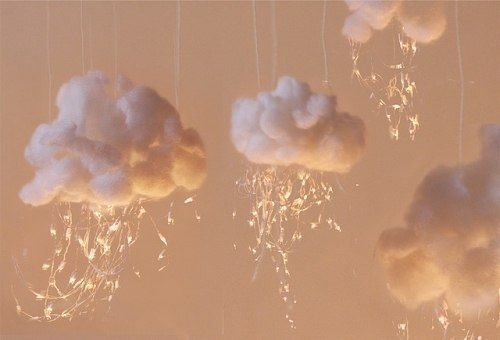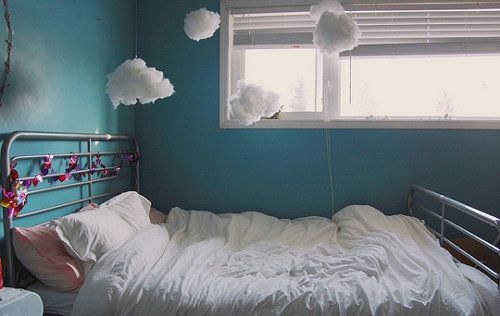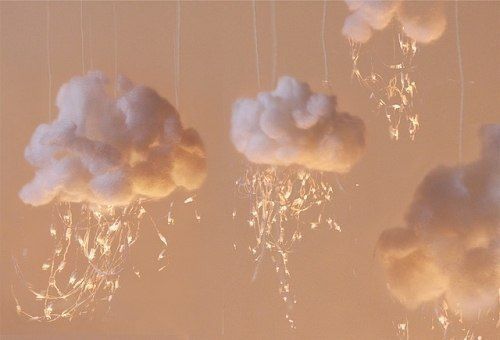 When you are taken over by a desire to change something in your house, you start looking for a variety of original solutions. If you want to make instant changes or bring fresh colors, then why not think about hanging clouds!
You need the following materials and tools:
Cotton wool in unlimited quantities (it all depends on how many clouds you want to create);
Starch;
Water;
A glass;
A pot or ladle (a plate with a wide neck);
Tea spoon.
Firstly, you need to prepare the paste:
Pour a glass of cold water in a pot;
Evenly mix two teaspoons of starch;
Put the pot with the starch on fire, constantly stirring a hazy liquid;
Do not bring the mix to the boil and stir all the time;
When the mash gains consistency similar to sour cream, put it aside from the heat and let it cool.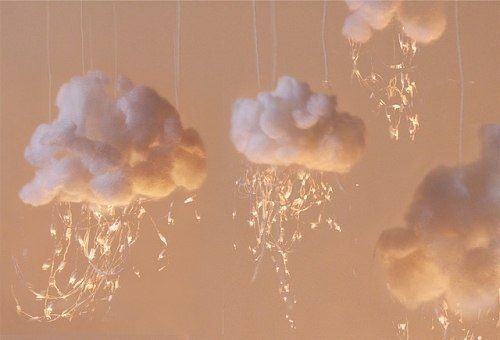 Now, let us make the clouds:
It is necessary to form clumps of wool, any size you want;
Prepare another container with a wide bottom for dipping the clumps;
Next, pour a little glue to cover the bottom and start rolling your clumps in this creamy liquid;
Do not soak the cotton clumps – just coat them lightly in the glue;
Combine the clumps with each other to form the clouds.
If you want the clouds to have a finished look, you should put the wet clouds on a flat surface and let them dry, turning them from time to time.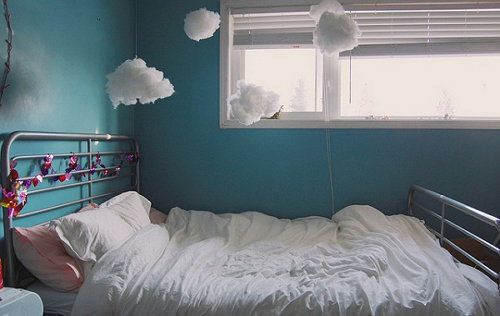 These clouds will become a wonderful decoration of the nursery or bedroom. Hang them on a rope from the ceiling and enjoy the lightness of feathery clumps.