How To Make Potpourri
June 5, 2016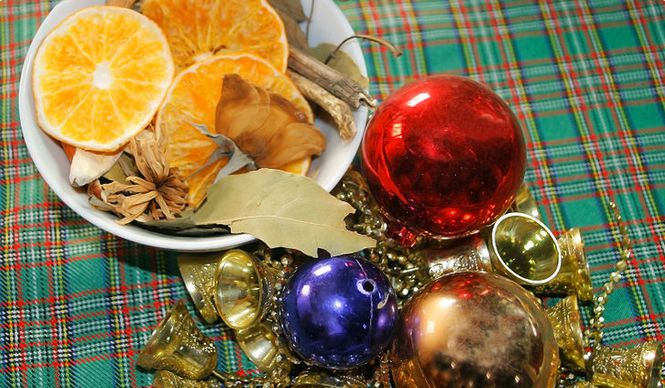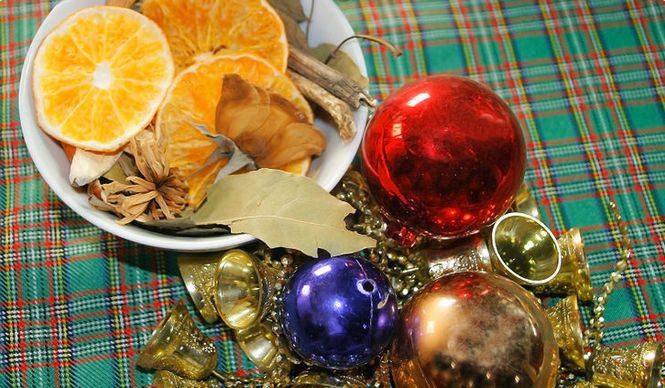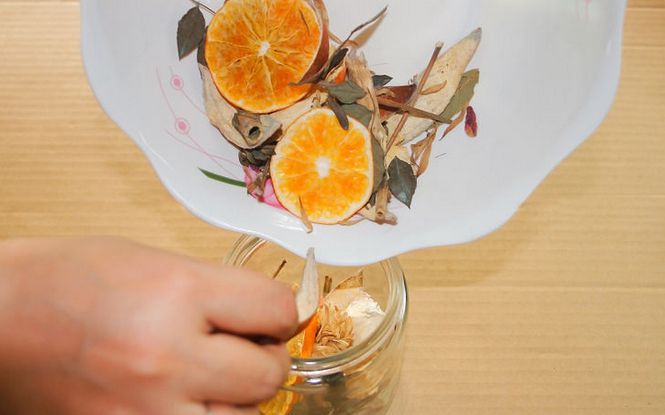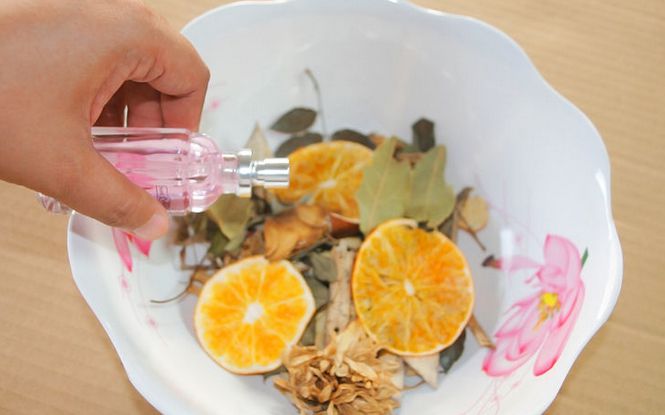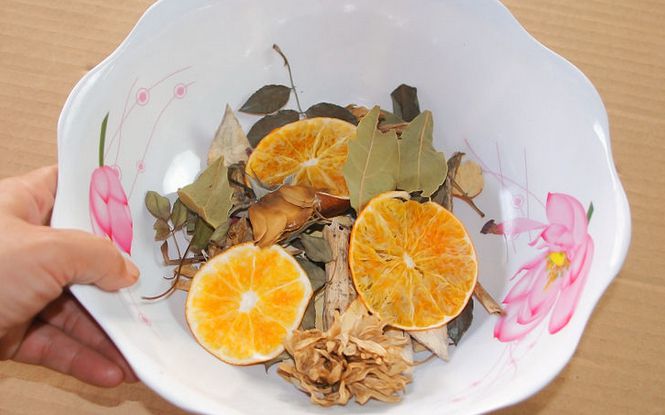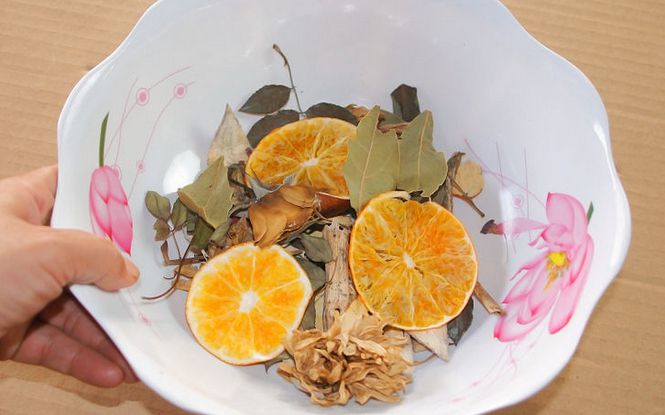 A lovely combination of dry flowers and petals is a great piece of décor for any interior. Such composition is called a fragrant potpourri and its each element can create an excellent atmosphere of refinement and unique freshness which is to everyone's liking.
Ingredients
2 cups of fresh or dry cedar tips;
1 cup of fresh or dry bay leaves;
3 small pomegranates;
1-2 dry orange slices;
3/4 cup of dry orange peels;
1/4 - ½ cup of crushed cinnamon;
20 pine cones of different size;
1/4 cup of dry brier;
2 table spoons of dry violet roots;
4 drops of cinnamon oil;
2 drops of bergamot oil;
1 drop of rosemary oil.
Steps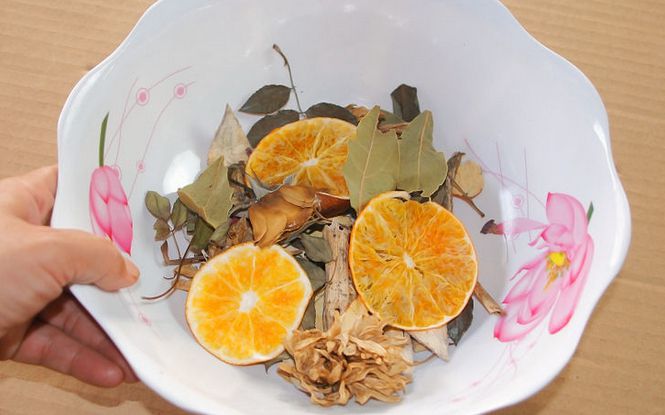 1. Put all the ingredient except for oils in a ceramic bowl and mix it well.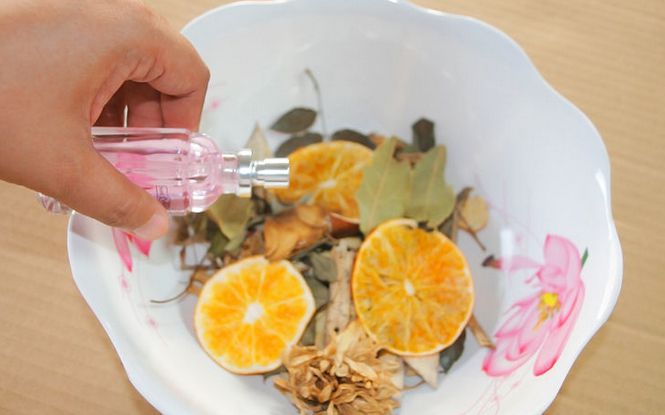 2. Add aroma oil drops and mix it all again.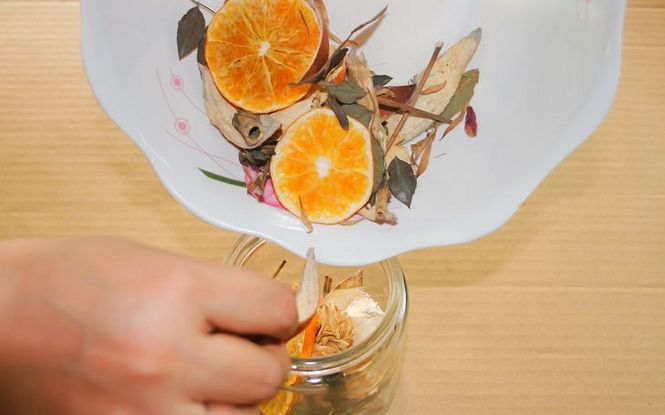 3. Empty the bowl to a jar or any other container with a lid. Keep the blend for 2-4 weeks in a cool dark place. During this period, the aroma oils will saturate the potpourri. Stir the blend from time to time.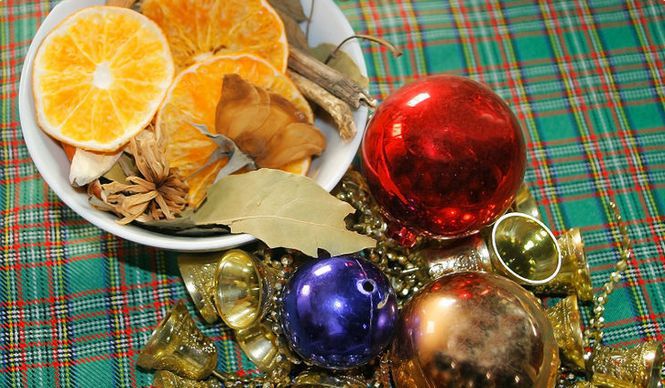 4. Use it. Pour the necessary amount of potpourri for decorating purposes. The remains you will be able to use again.