How To Make A Braided Rug
June 5, 2016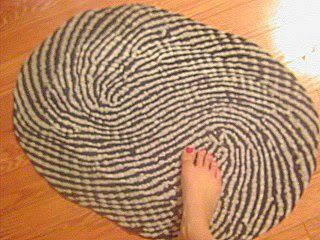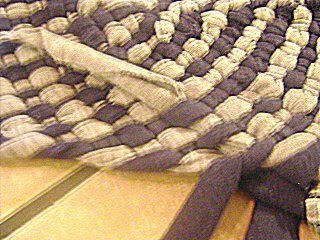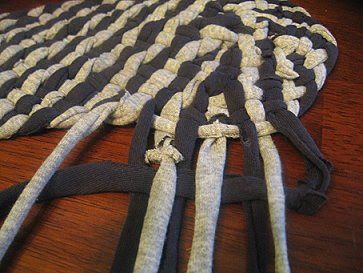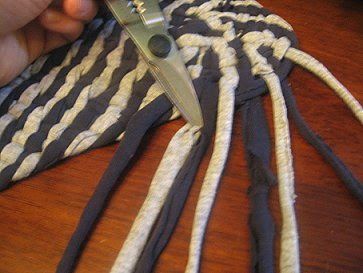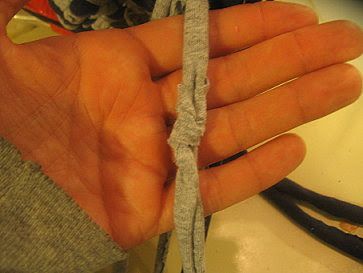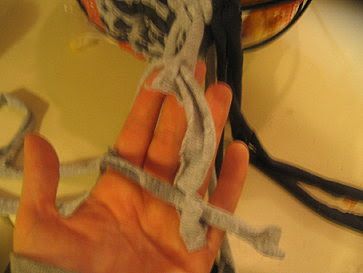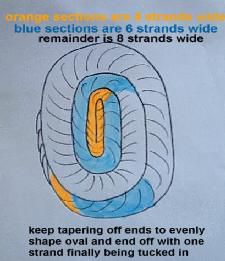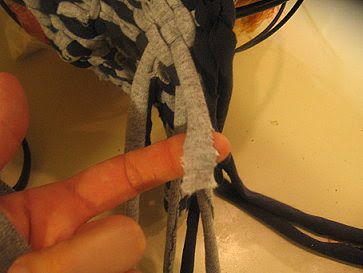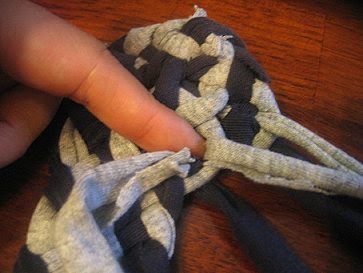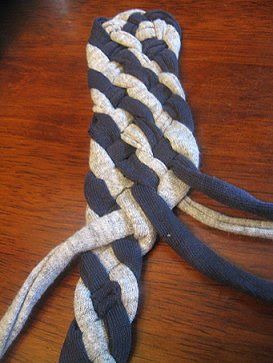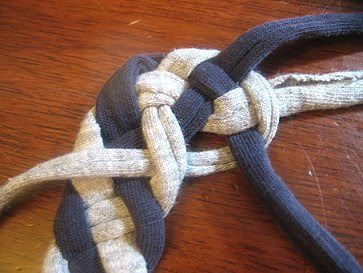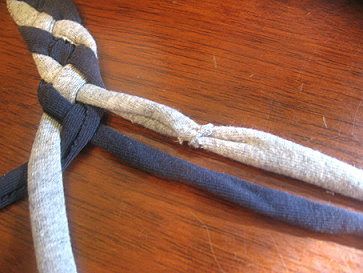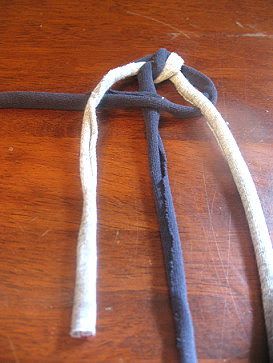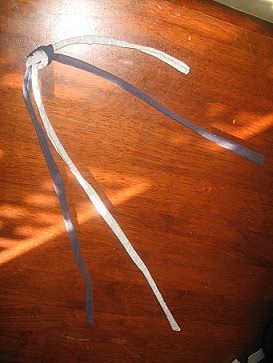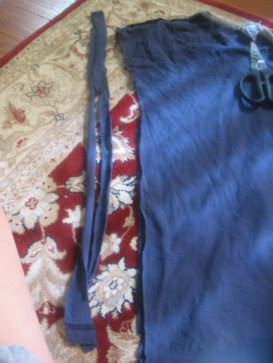 I suggest you to study the principle of weaving this remarkable rug in the form of a fingerprint from which old t-shirts and it is even shown how to cut a t-shirt on stripes to reach a continuous cord of a yarn.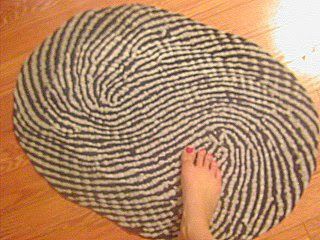 From a t-shirt it is necessary to cut a strip so that at an easy tension to receive a yarn in 1-3 inches in width.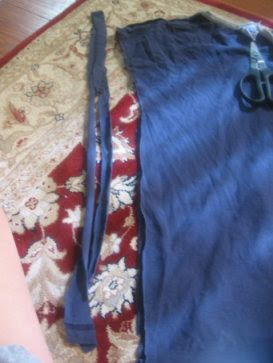 Connect two strips of every color in free knot that then it was possible to push through it additional cords. Pieces of a yarn have to be uneven that additional knots weren't in one place.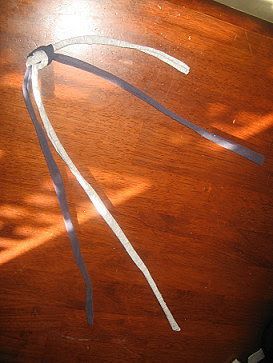 Begin weaving. Place strips, alternating color scale. Then at you striped weaving will turn out. Constantly quilt the extreme right end over, under the next wisps.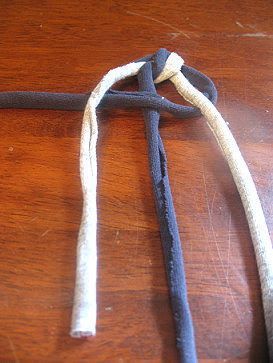 The braid has to trudge very free that in it to quilt then an additional cord (especially the first stitch).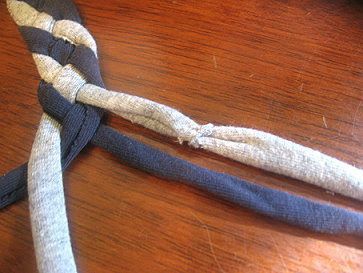 Having reached the middle of length of a wisp - make turn and we begin to quilt further, but pass the left end through a free loop.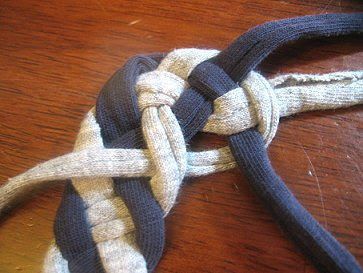 Look on the photo.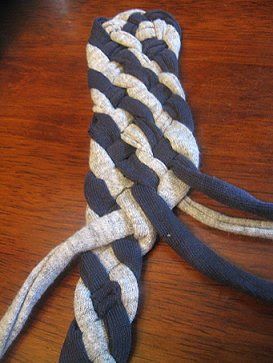 As required attach in addition a similar color to each wisp.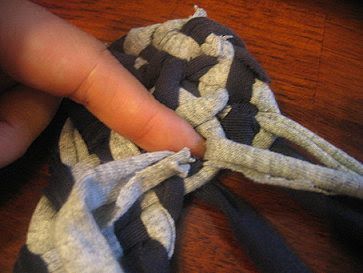 Pass everything around, as shown according to the scheme.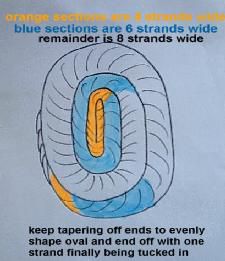 In this group of pictures it is shown how it is beautiful to join an additional cord the end of the same color.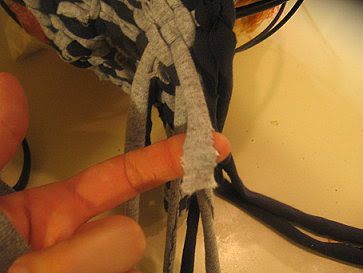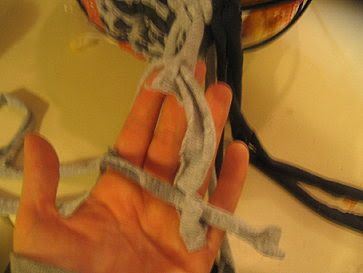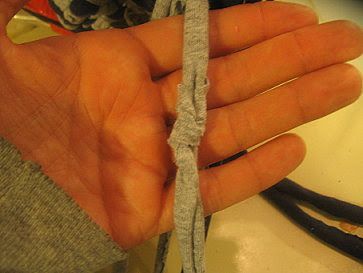 You can spin from eight strips.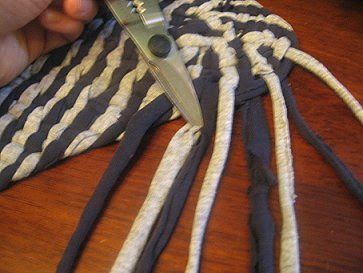 Similarly quilting the right end over the next wisp, under the following.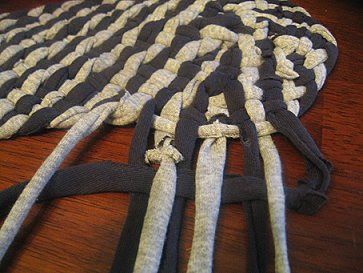 Having reached the necessary size, gradually begin to reduce quantity of strips 6, 4, 2, cut off remains of a yarn with an allowance, spraining in a secret pocket of an eyelet and just in case fixing a thread with a needle.