How To Cook Oyster Mushrooms
June 25, 2016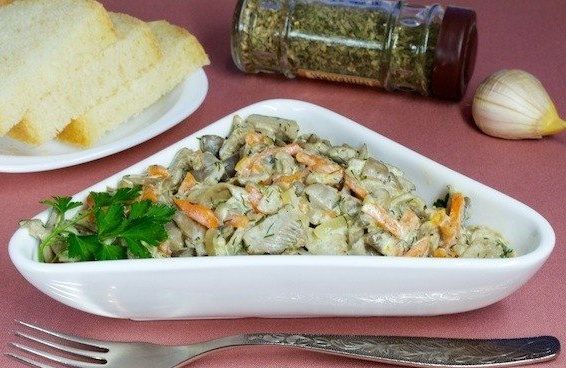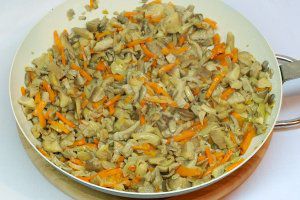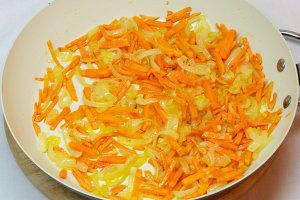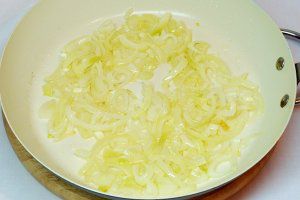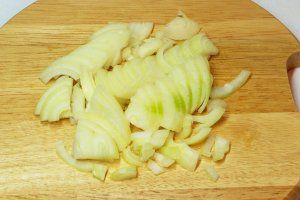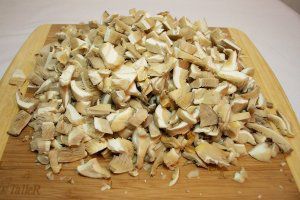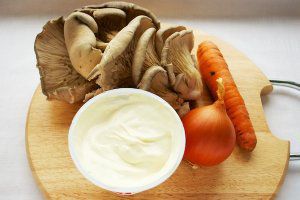 Oyster mushrooms keep aroma of forest mushrooms despite their industrial growth, at the same time you can always be sure of their edibility and the quality, unlike the mushrooms, which you will find in a forest.
Nobody can be any more surprised with the fried mushrooms with sour cream and onion, because this combination became classic – many mushrooms are fine complemented by a cream taste, but fried carrot does not combine with each type of mushrooms. Oyster mushrooms wonderfully keep their form, they remain resilient and juicy while cooking, and the addition of fried carrot, onion and sour cream gives them a delicate flavor.
Cooking
Step 1. For cooking of fried oyster mushrooms, you will need the mushrooms themselves, onion, carrot, a 20% sour cream, some oil for frying, fresh dill and salt.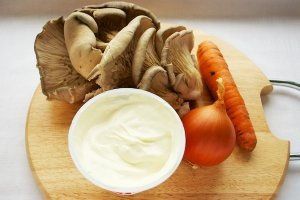 Step 2. Dice the mushrooms.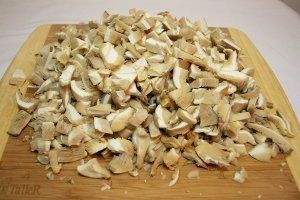 Step 3. Cut onion into wedges.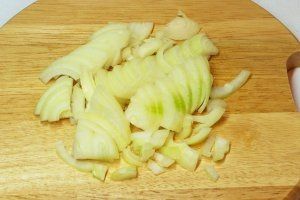 Step 4. Cut carrot into strips.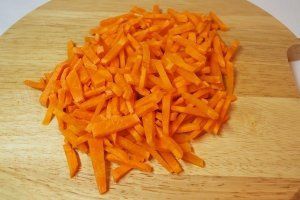 Step 5. Fry onion on the seed oil within 5 minutes.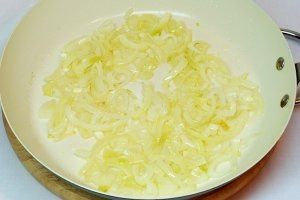 Step 6. Add carrot and continue frying for 5 minutes more.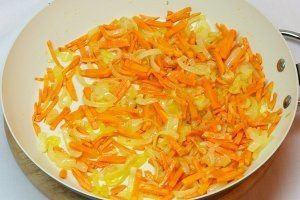 Step 7. Add mushrooms and continue frying on slow fire under the top, periodically stirring. When the mushrooms give the juice, salt them. Approximately 20 minutes later, all the moisture will evaporate and the mushrooms will begin to brown.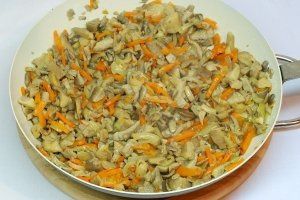 Step 8. At this moment, pour in the sour cream, the small sliced fresh greens and fry already for 3 minutes constantly stirring.