How To Cook Spinach
June 19, 2016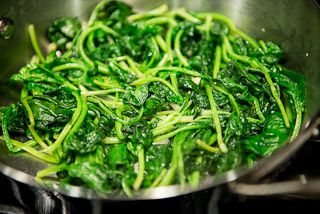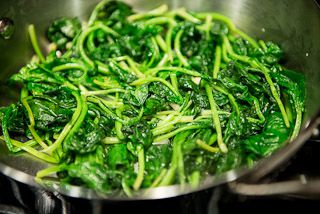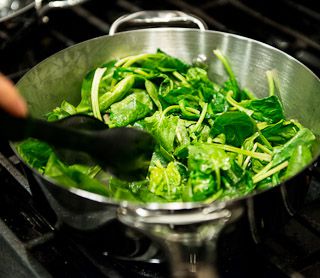 Stewed fresh spinach with garlic is a healthy and tasty garnish, or, better to say, an addition to a sophisticated garnish. Of course, you can manage with spinach only. You will need just five to ten minutes.
This way you can cook not only stewed fresh spinach, but also beet leaves, chard, turnip greens and so on. Rinse spinach well, it can sometimes be rather dirty. Then you need to dry it off so that heated oil does not splash. You can use spinach as a filling for pies. Good luck and bon appetite!
Ingredients:
spinach — 250 g.;
garlic — 1 clove;
oil — 1 tbsp.;
salt — 1 pinch.
How To Cook
1 Fry the garlic on a pan.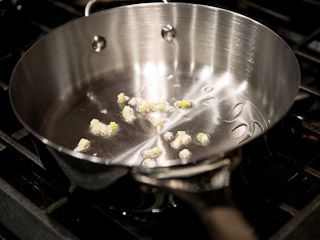 2 Add rinsed and dried spinach.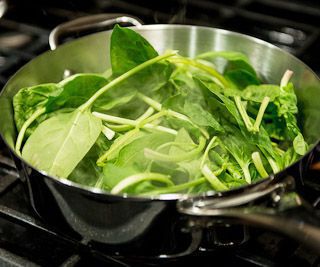 3 Stir the spinach with tongs, add salt.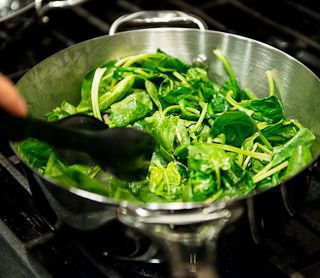 4 The dish will be ready in 3 minutes. Spinach will darken, and its color will become saturated. The dish is ready in three minutes.