How To Cook Fried Cabbage
June 25, 2016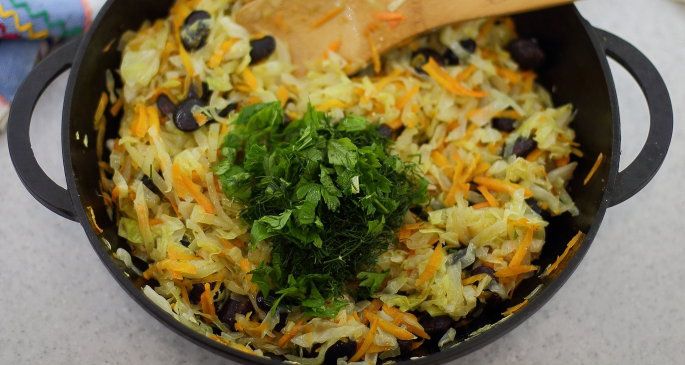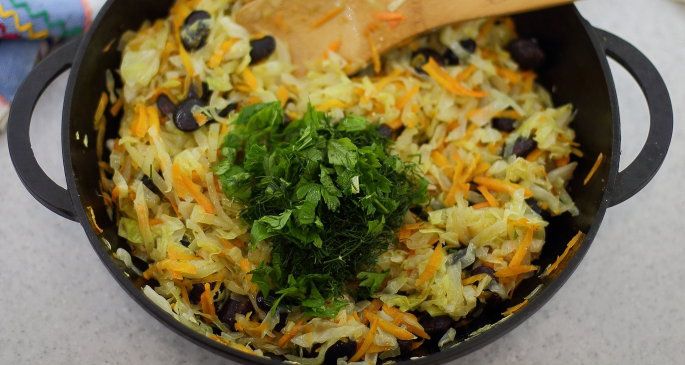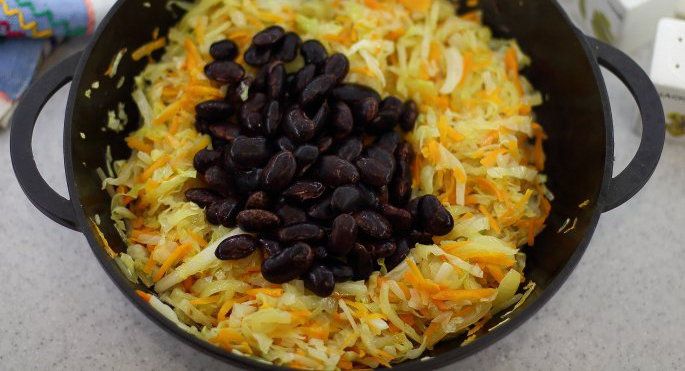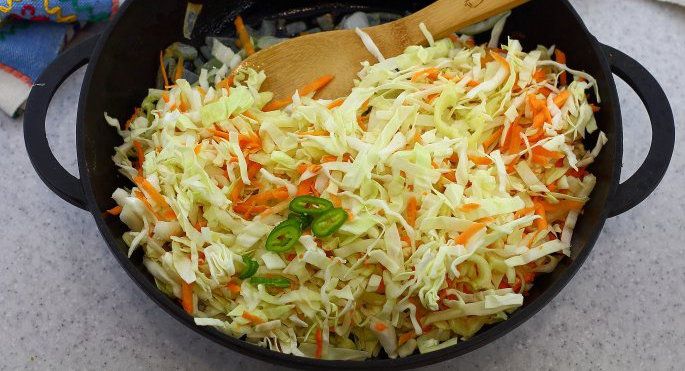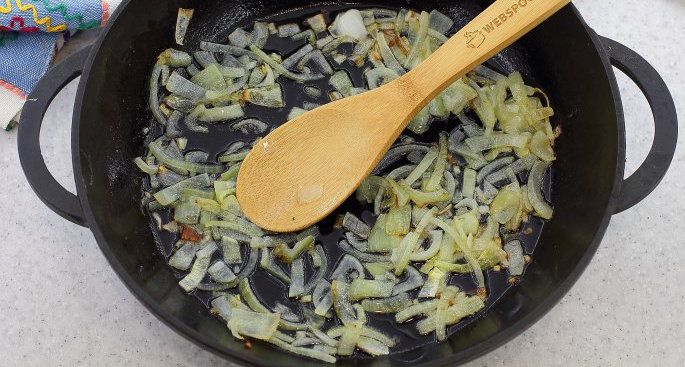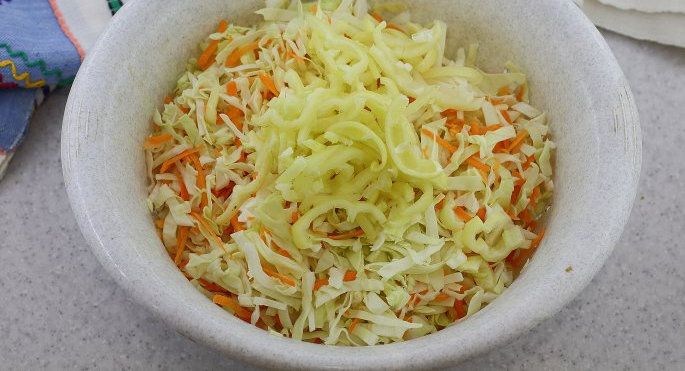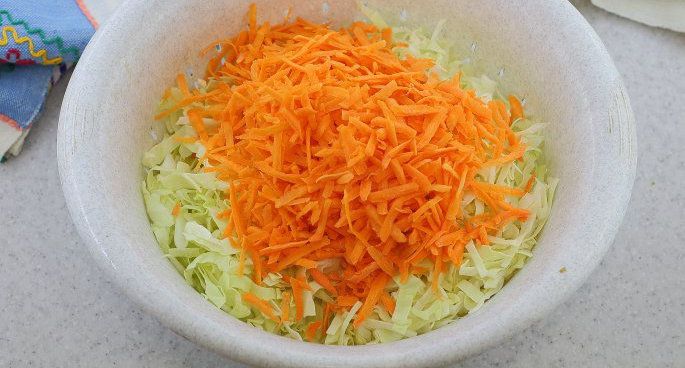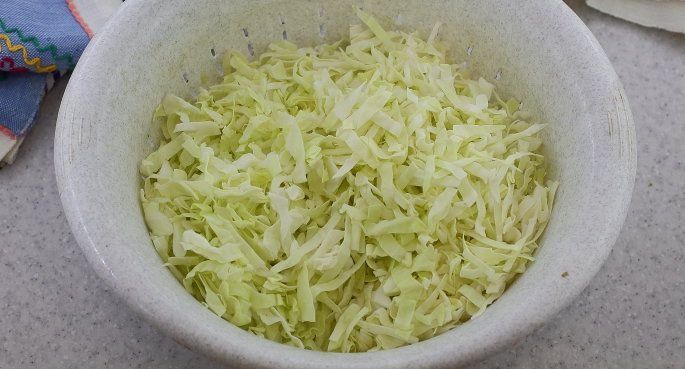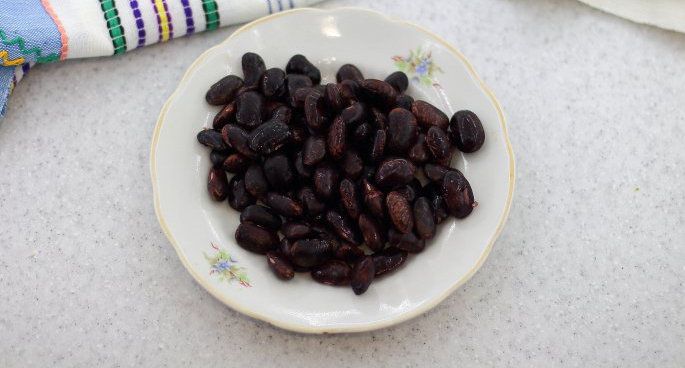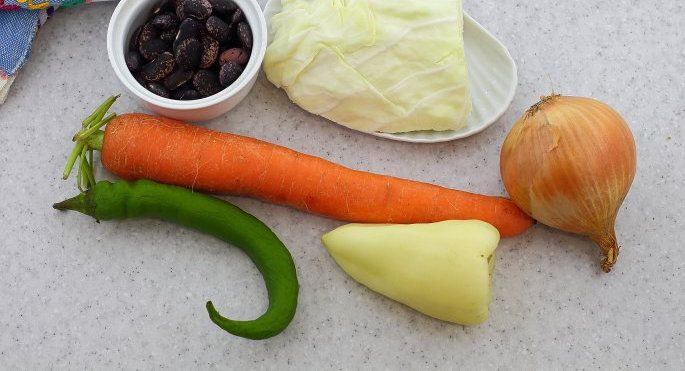 We offer you to cook fried cabbage with black beans. This nourishing, tasty dish is perfect for lunch or supper; it can be served with mashed potatoes or porridge. If you use new cabbage, it will not take you much time to cook this dish.
If the cabbage is not young, you will take you more time to cook it. Otherwise, the vegetables will be hard. It is preferable to soak beans overnight. If you have a multicooker with the function of the pressure cooker, it won't take you long to cook beans. Let's cook delicious fried cabbage with black beans.
Ingredients:
White cabbage 500 g;
Onion 180 g;
Refined oil 60 ml;
Carrots 185 g;
Hot pepper 0.25 pcs;
Bell pepper 100 g;
Ground black pepper 2 pinches;
Fresh parsley 10 grams;
Salt 4 pinches;
Fresh dill 10 g;
Dry black beans 100 g.
Cooking Steps
Step 1. Prepare the products: cabbage, carrot, sweet pepper, vegetable oil, dill, parsley, onions, hot peppers, ground black pepper, salt, and black beans.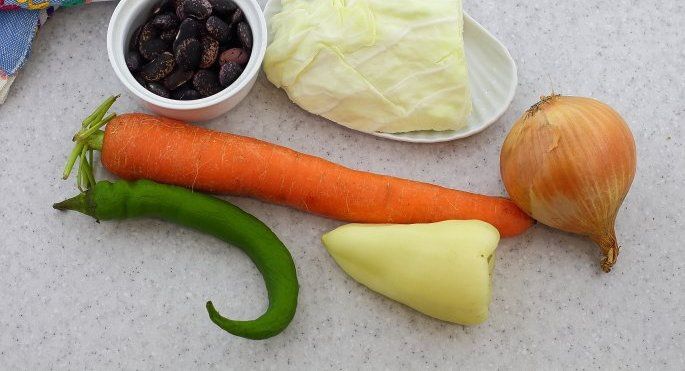 Step 2. Boil the beans until they are ready.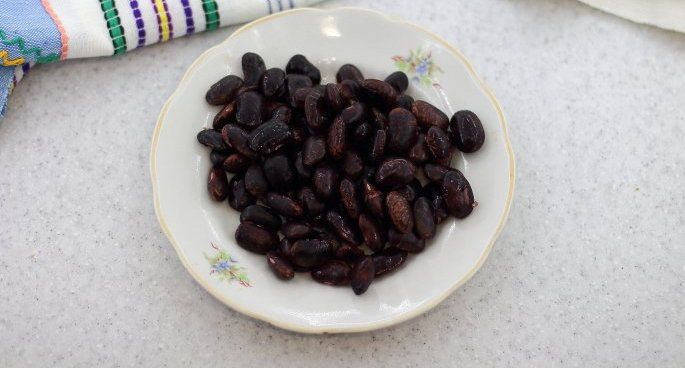 Step 3. Shred the cabbage.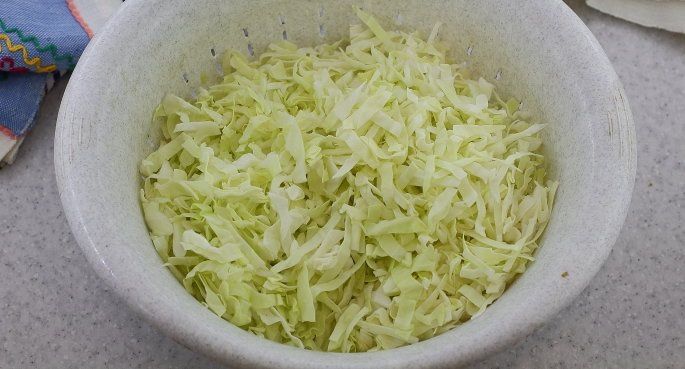 Step 4. Add grated carrots. Mix.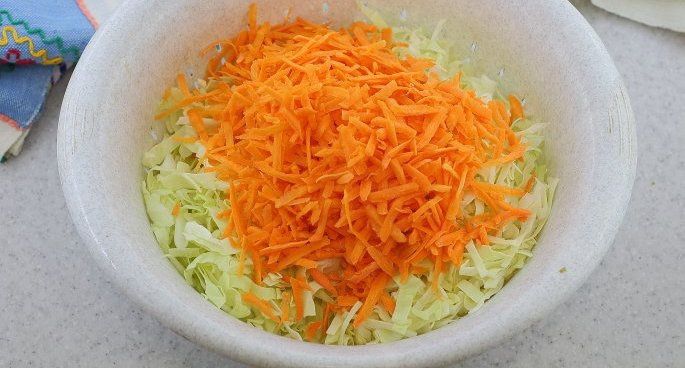 Step 5. Add chopped bell pepper. Mix.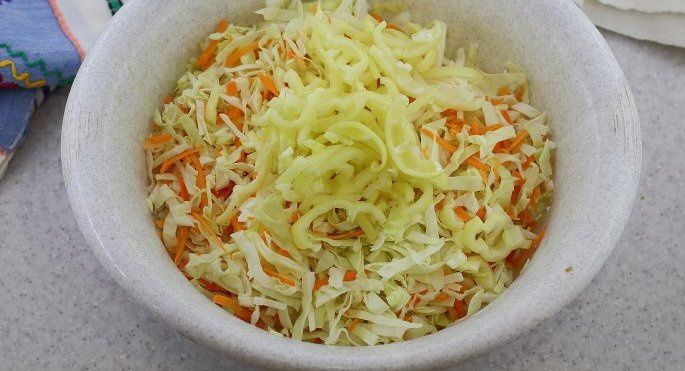 Step 6. Fry chopped onion.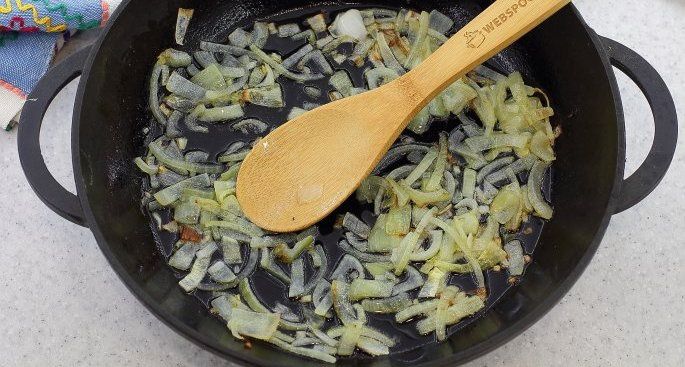 Step 7. Add cabbage with vegetables and hot pepper to taste. Mix. Fry over medium heat for 15-20 minutes. Periodically stir with a wooden spatula.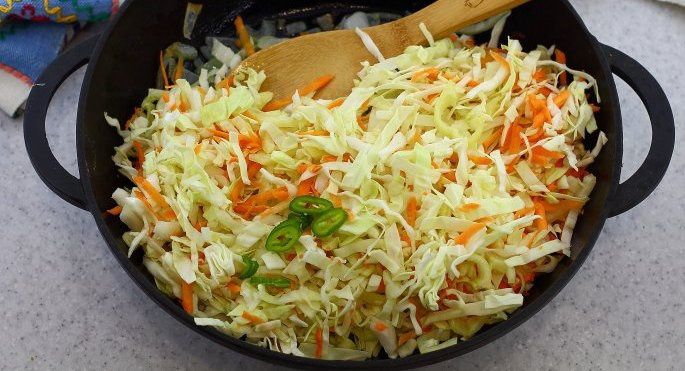 Step 8. Add boiled beans. Add salt and ground black pepper. Fry for 5-10 minutes and turn off.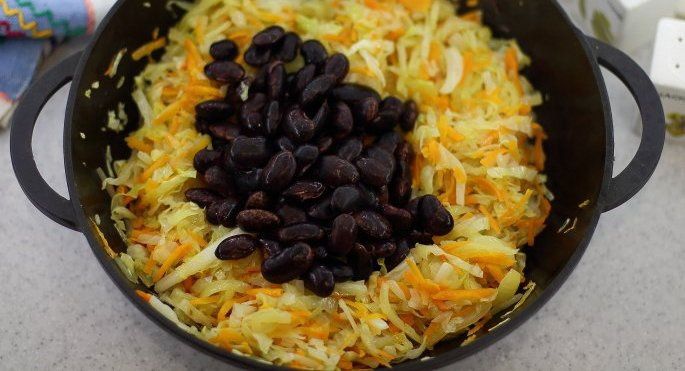 Step 9. Fried cabbage with black beans is ready. Add chopped greens and serve. Bon appetit!