How To Cook Liver
June 20, 2016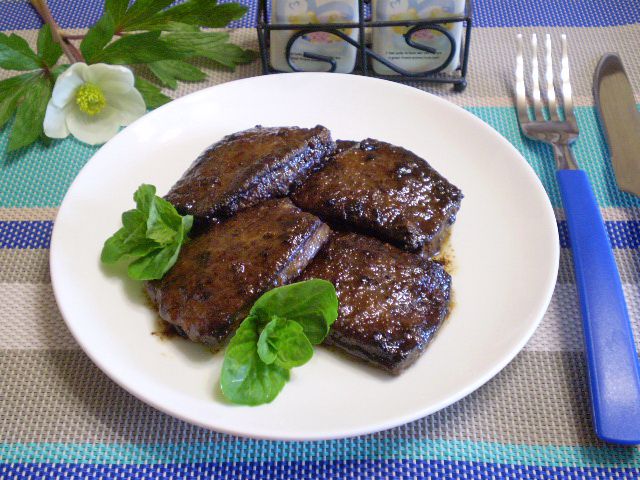 There is a simple and very tasty variant of supper. One can serve the liver with light vegetable salad and cooked potatoes.
The fried liver is not at all inferior to meat, and sometimes, it is even better. Selecting a liver, pay attention to freshness and age of the product. The fresher the liver is, the more quickly and brighter it will be cooked.
Ingredients:
500 Gram of the beef liver;
salt - to your taste;
flour for coating- 5 table spoons;
seed oil (a refined one) – 5 table spoons;
greenery- to your taste (and desire).
How To Cook
1. Prepare fresh liver, the flour, the oil for frying and the salt. It is better to frostbite the liver a little, it will be sliced more easily and run off less with blood on a saucepan.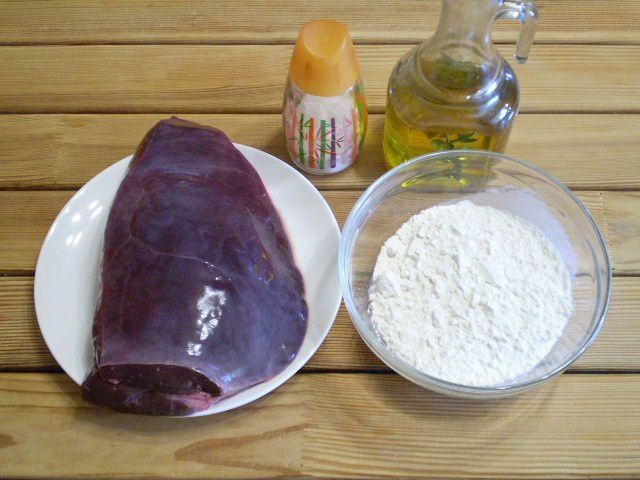 2. It is easy to cut the frozen liver; cut it into pieces up to 1 cm of thickness. If the liver is old, one must better a little pound it with a cooking hammer through the membrane. Salt it from all sides.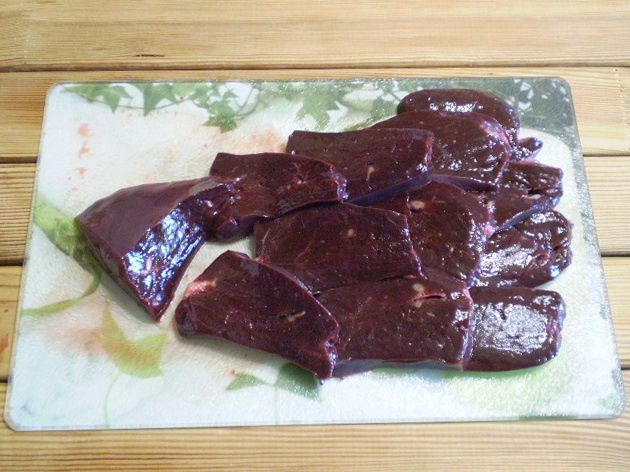 3. Bead each slice in wheat flour.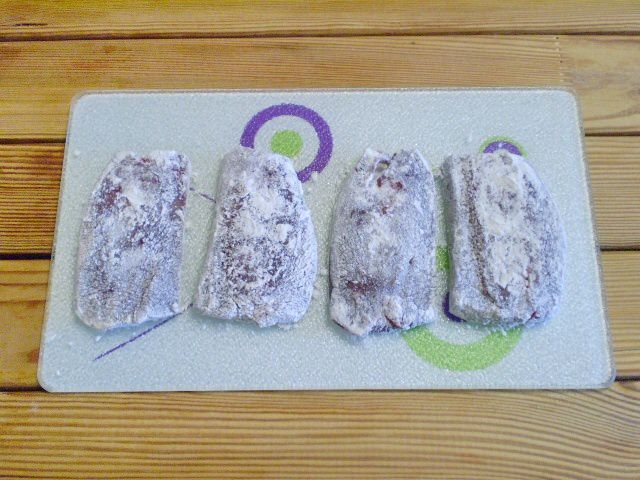 4. Warm up the oil on a saucepan very well. Put the liver, the fire must be strong in order to make the blood coagulate at once. A little afterwards, turn the fire low and fry for 5 minutes under a top to get a crackle.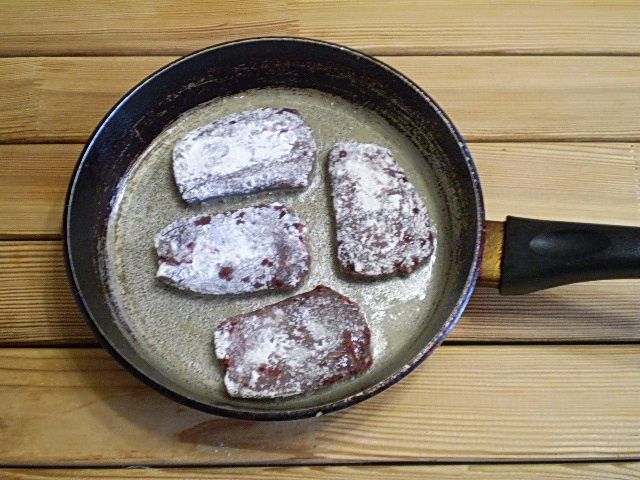 5. Turn over the pieces to the other side, fry to disappearance of blood.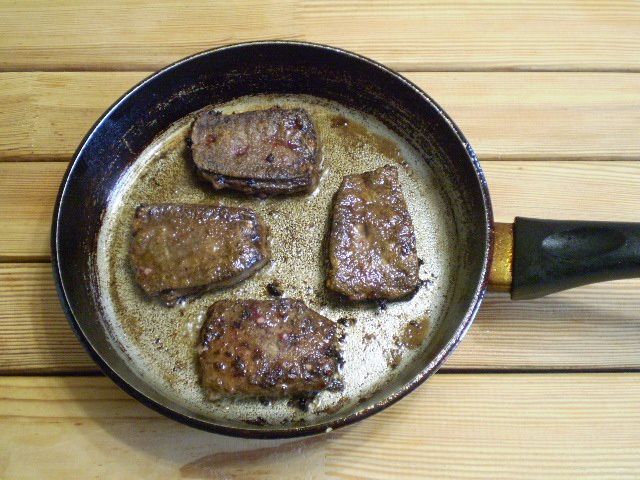 6. Remove from the saucepan. The fried beef liver is ready! Bon appetit!