Perhaps the most pleasant lesson with parents could be craft projects for children. Creating something interesting and attractive with their own hands will be really fascinating and will bring much joy for kids!
Here I'm gonna show some crafts to do at home for kids, to spend time useful, educational and together. DIY craft ideas for kids could be very simple, easy and quick to make, but everything depends on child's age. Home crafts for kids who are in secondary scholl should be more complicated and include more options.
If you do not know what to do with your child, then take these craft ideas for kids and your kid will have a pleasant impressions from an interesting activity! Hope you will also receive unreal pleasure from this process.
EASY CRAFTS FOR KIDS FROM DISPOSABLE PLATES
     Fishes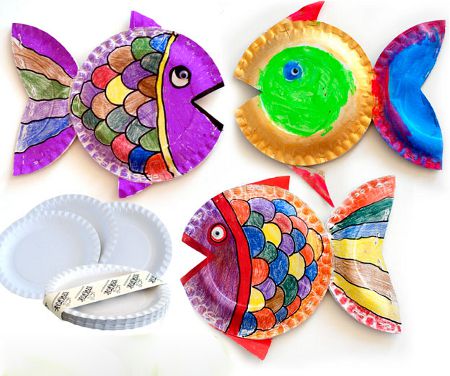 To get some fresh pleasant emotions, you can create something bright and at the same time easy craft projects for kids or with kids. Tropical fish could be great option! To make this craft you should first buy paper plates. Also, you will need bright colors to paint them. It can be some interesting stripes or fancy patterns. Follow your own imagination and let your kid do the same. The most beautiful and funny plates you can use for decoration the kitchen.  
     Aquarium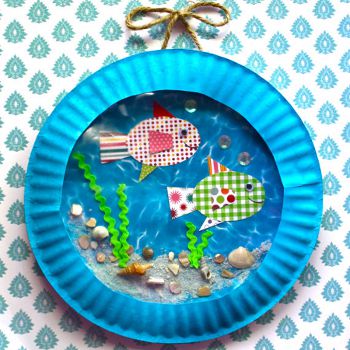 Disposable plates are also suitable for creating an handmade aquarium. In this case, you need a couple of plates that will be connected to each other. At one plate it is necessary to cut out a bottom. Glue the underwater characters to the other plate. And for greater effect, use cellophane. Such crafts for children to make is better at the sea or after your summer vacation on the beach.
     Hen with little chickens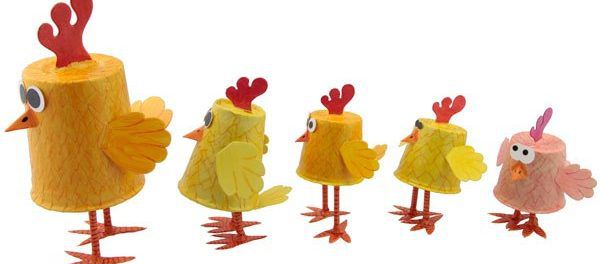 This craft is very simple to make. To create it, you may need disposable cups, which you must glue with bright yellow paper. Then attach parts of the body such as the beak and eyes. Separately from the sticks and cardboard make hand-crafted legs. Your craft is ready!
HAND CRAFT IDEAS FOR KIDS FROM BUTTONS
Buttons of various colors and different sizes will help you to make the original handmade composition. In the beginning, choose something suitable for yourself, and only then pick up the buttons. Make the markup, be patient, and do not forget to glue every button to the paper. As a result, you can get a lot of interesting crafts. Also, this craft making for kids develops fine motor skills.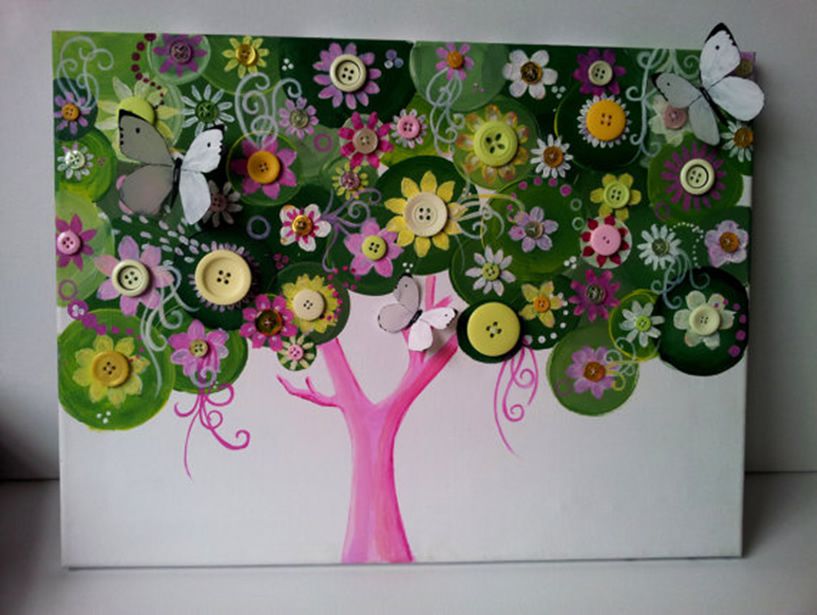 KIDS CRAFTS TO DO AT HOME FROM PUMPKIN SEEDS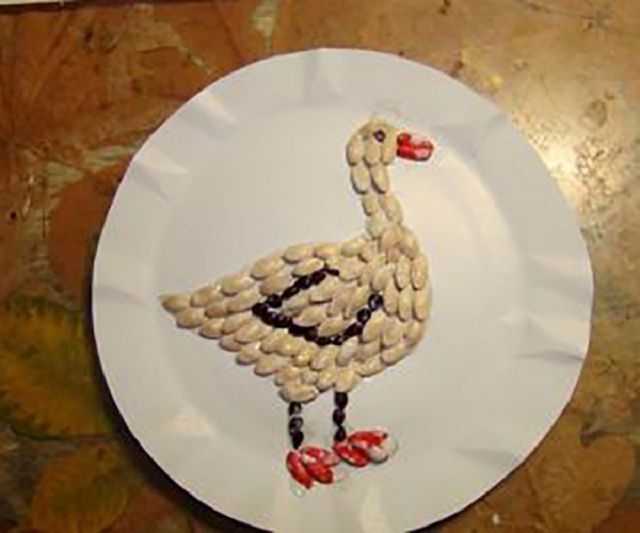 Pumpkin seeds can help you to create the most interesting crafts. It can be any compositions or even whole exhibits of kids crafts. For example, if you use bright plasticine, you can create different flowers. Install them in the vase, and the vase itself in the most prominent place. Such crafts for kids to do make them very happy!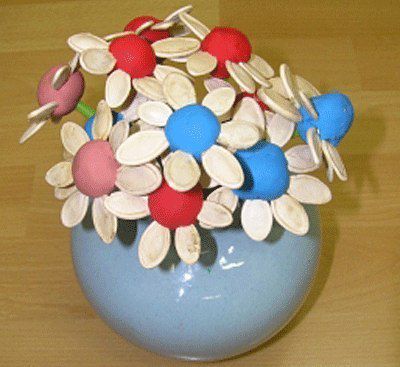 Pumpkin seeds can help make you an original Christmas tree toy. You just need to stick the pumpkin seeds to the foam ball. And in the end, decorate it with golden paint spray.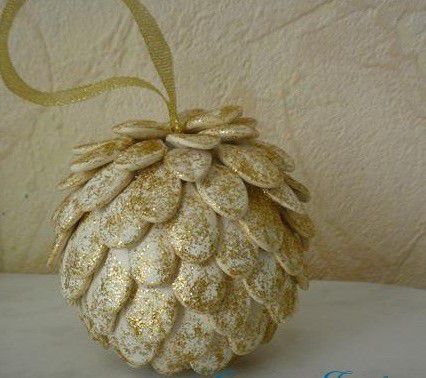 PENCIL SHAVINGS FOR KIDS CRAFTS TO DO AT HOME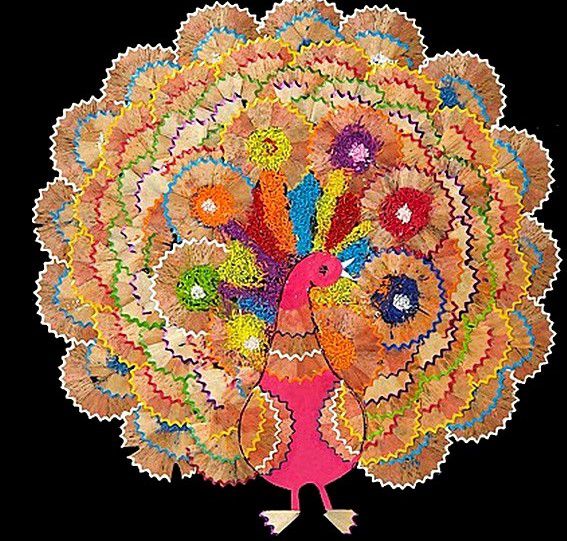 For these crafts you and your child can use pencil shavings. It is worth noting and it can transform in many interesting products. The technique of working with chips is very simple. You simply represent the picture on the sheet, but decorate it  not with colors, but with beautiful and smooth shavings.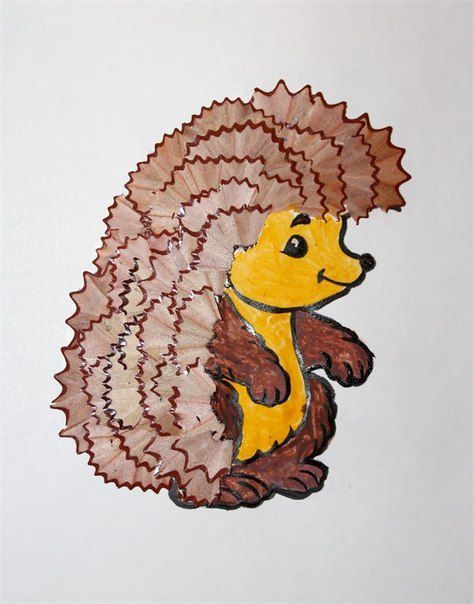 KIDS CRAFTS IDEAS FOR KINDERGARTEN OF PAPER AND CARDBOARD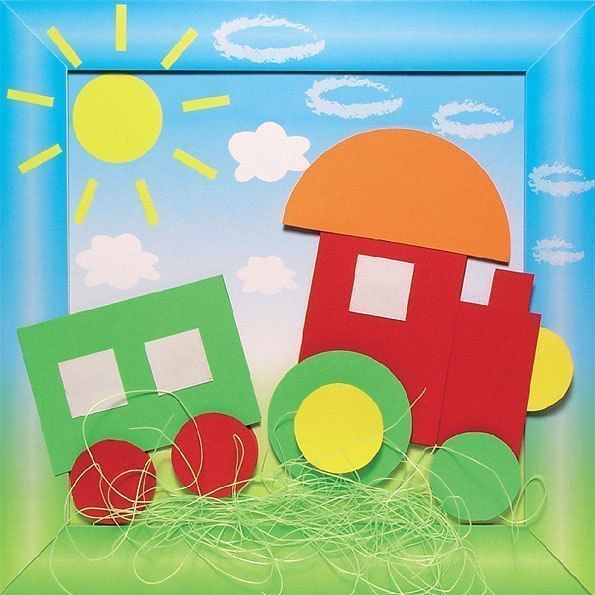 Children like to work with paper and create something interesting from it. For such children's crafts, be sure to choose a bright cardboard and colorful colored paper. Look at all the best novelties of crafts for kindergarten from cardboard and paper.