Handmade origami
April 25, 2017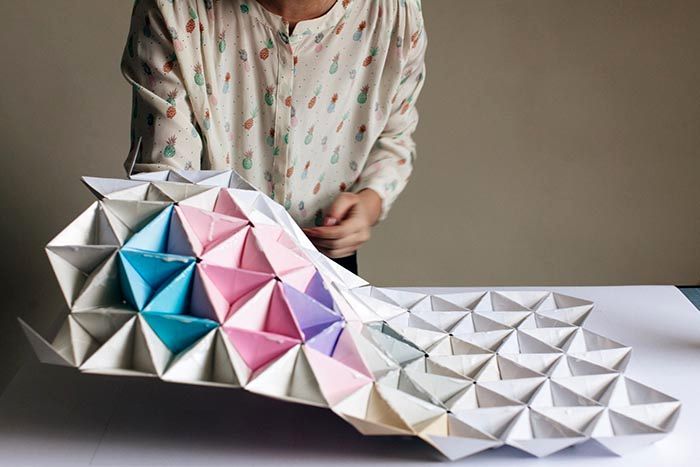 Creative way to decorate your home is to make an origami DIY!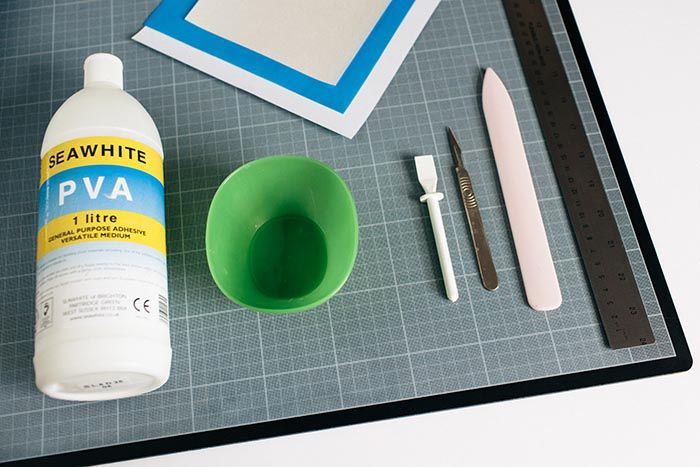 You will need:
·        Paper for origami or plain paper, cut it into squares of the same size (this project took about 100 squares of paper, but you can make a smaller scale composition);
·        PVA glue;
·        Cardboard;
·        Scalpel or clerical knife;
·        Cutting mat;
·        Small capacity;
·        Brush for glue;
·        A ruler or a stick, with which it is easy to bend the paper;
·        Frame of your choice.
⇒ Step 1. Cut a sheet of thick cardboard of the appropriate size for your composition, with a pencil thinly mark the area you want to fill with origami.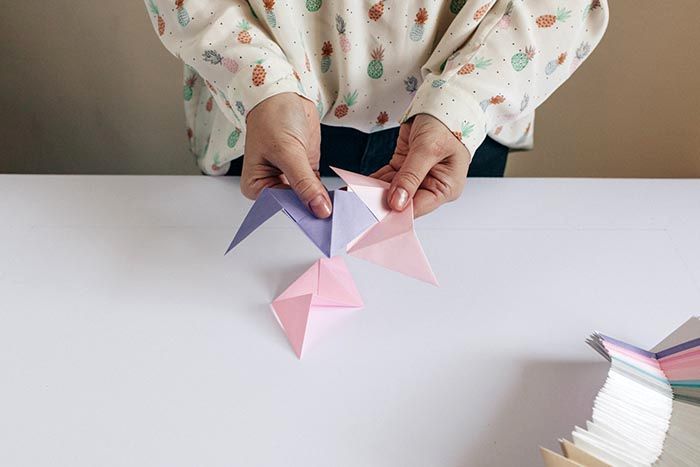 ⇒ Step 2. Fold the modular origamiblocks. Step-by-step instructions are shown in the video below. It took about 100 origami for this composition, but you can vary the quantity according to your desire.
⇒ Step 3. After you have laid down all the origami, proceed to collect the design. Collect the three elements in the pyramid. Next, attach the elements to form the hexagon shape formed by the six pyramids. Repeat the process until you fill all the allocated
space on the cardboard. While creating a composition, you can experiment with the color of the individual elements. Thin shades and gradient color transitions in such an installation makes a magical and unusual effect.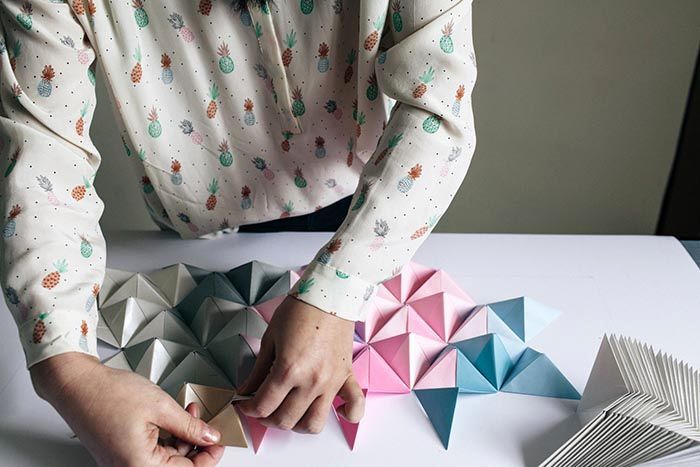 ⇒ Step 4. Now gently turn the whole structure face down. Use tape to fix the edges of the composition. Glue put on the folds of the structure, flip and glue to the cardboard.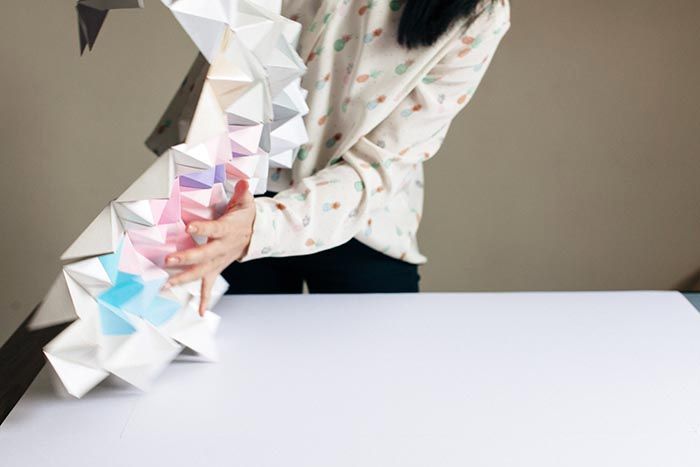 ⇒ Step 5. After the glue dries, place the origami in a beautiful frame and hang it on the wall.