Origami Christmas Tree
May 28, 2016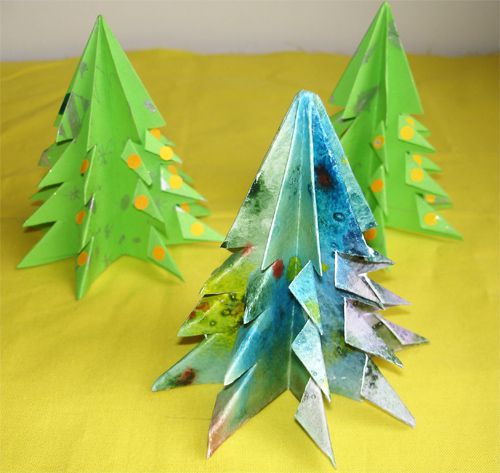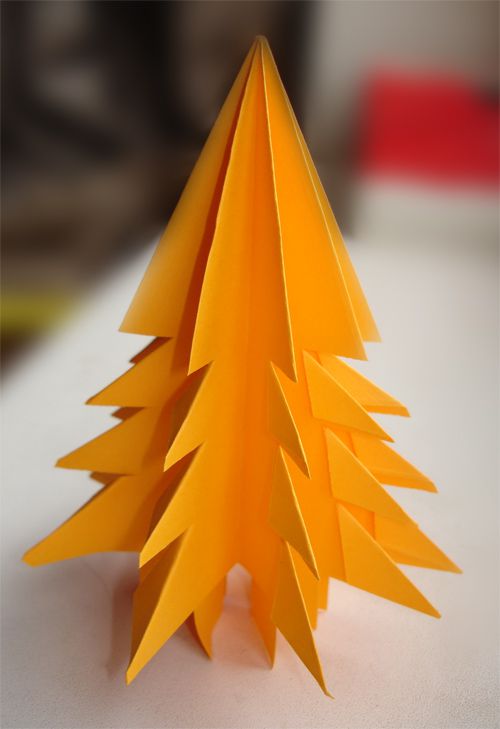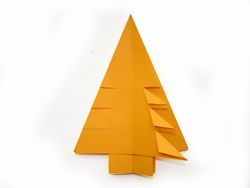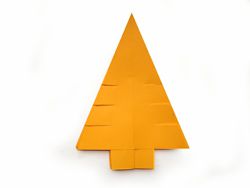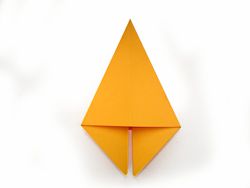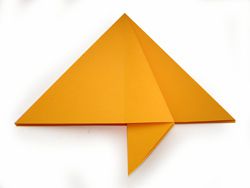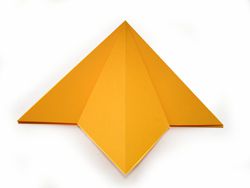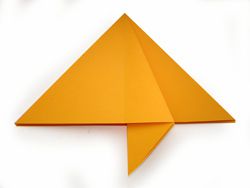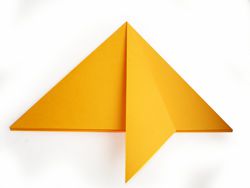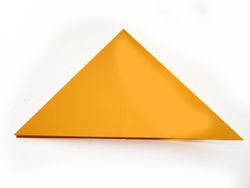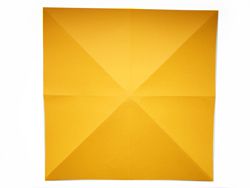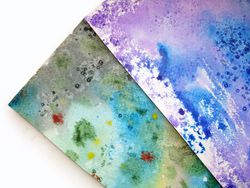 This is a perfect craft for Christmas holidays. You can use it as decoration for Christmas meals, a Christmas tree or just make it for a school or kindergarten contest of Christmas crafts.
Materials:
The most important thing is to select bright colored paper. We used ordinary paper, but we would advise you to use a ready-made Christmas paper or paint watercolor paper in Christmas colors. Watercolor paper is very dense, it's harder to fold, but the result is worth the effort.
Here is an example of painted paper for Christmas trees. You can use wax to imitate snow. We powdered the wet paper with salt. to make dark spots.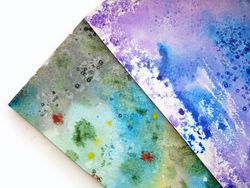 1. Cut out a square sheet and fold it both ways. Fold it horizontal, vertical and diagonal-wise. Unfold.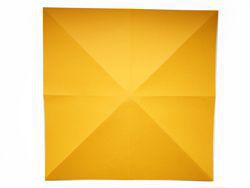 2. Using the fold lines make a triangle out of the square, it's an origami base model.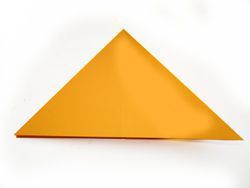 3. Mark by the fold the middle of right triangle, then fold it in half, as shown on the photo. Unfold.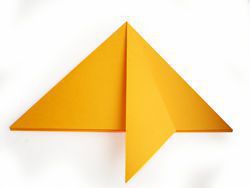 4. Using the crease line pull it out (spread the angle to center its extreme bottom corner on the main triangle)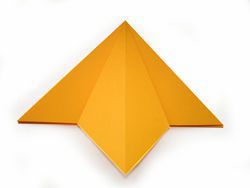 5. Fold the angle to the right. Do the same with all the four angles of the main triangle.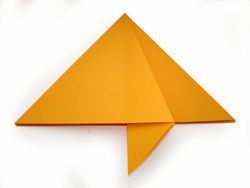 6. After all the angles are folded, you should get this figure.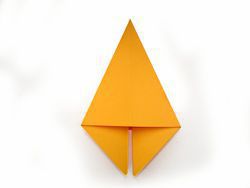 7. Next, we will need scissors. Cut off the bottom of the diamond, or cut a part of shaping the tree's trunk. Make three cuts on the sides. The cuts are made up to the middle and parallel to the base of the tree.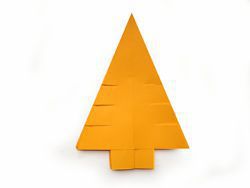 8. Fold each resulting rectangle inwards diagonal-wise, forming small triangles. Be sure to do it one way on all the sides of the tree.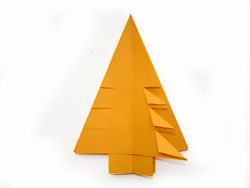 Spread the resulting tree and decorate it. You can use confetti made with a hole puncher, golden hair spray, glitter and other Christmas accessories as decoration.
Here are the finished Christmas trees: