Fringe Clutch
April 19, 2017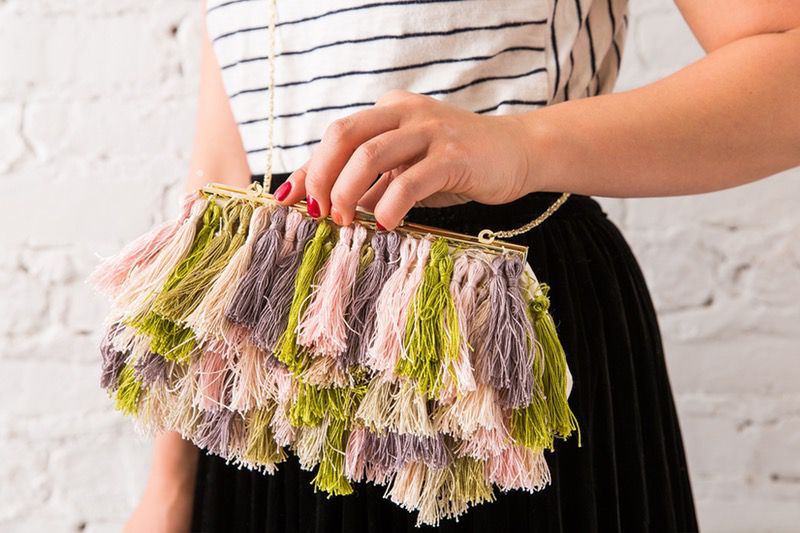 Hello!
This Fringe Clutch DIY was inspire by the brand called the Anthropologie. The problem here is that the prices for its goods are just insanely high so the creators from Brit&Co have decided to recreate it but ten times cheaper. Once you have finished nobody will know that your new clutch isn't an item from the expensive labeled store.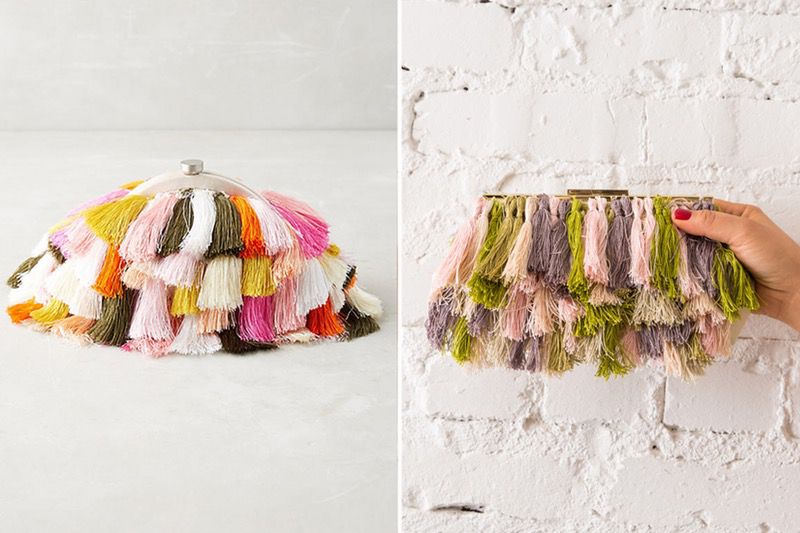 Here is what you will need:
- 8-10 embroidery floss balls
- clamshell clutch
- scissors
- cardboard (size depends on how long you want your tassels)
- hot glue gun + glue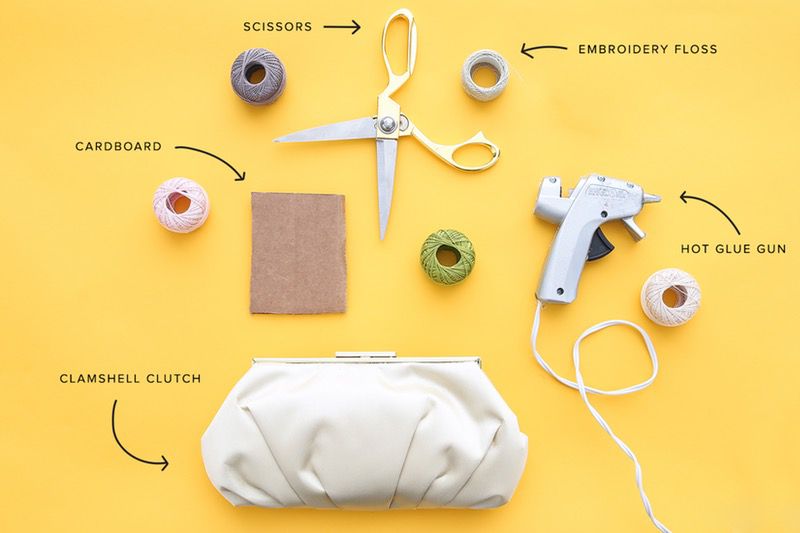 Seems like there is not much of the supplies we need. Let's find out how quick and simple it is.
1. The hardest (or its better to say the longest) part of this DIY is to make the tassels. There are going to be lots of them so we have a little tool that might help you. Take a small piece of cardboard and cut a notch at the top, in the center.
Wrap the embroidery floss around the cardboard around 30-50 times, depending on your chosen thickness and cut.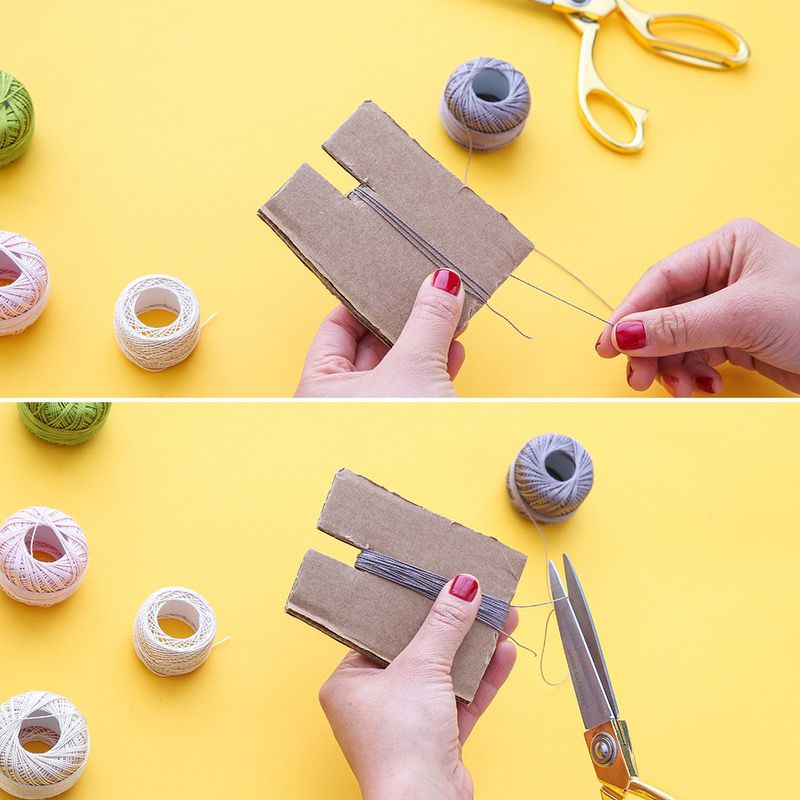 Cut all of the strands off at the bottom to detach the tassel. With a new string, tie all of your strands together at the top of the cardboard. Create the head of the tassel by wrapping a second string around the full bundle about 5-10 times and knot.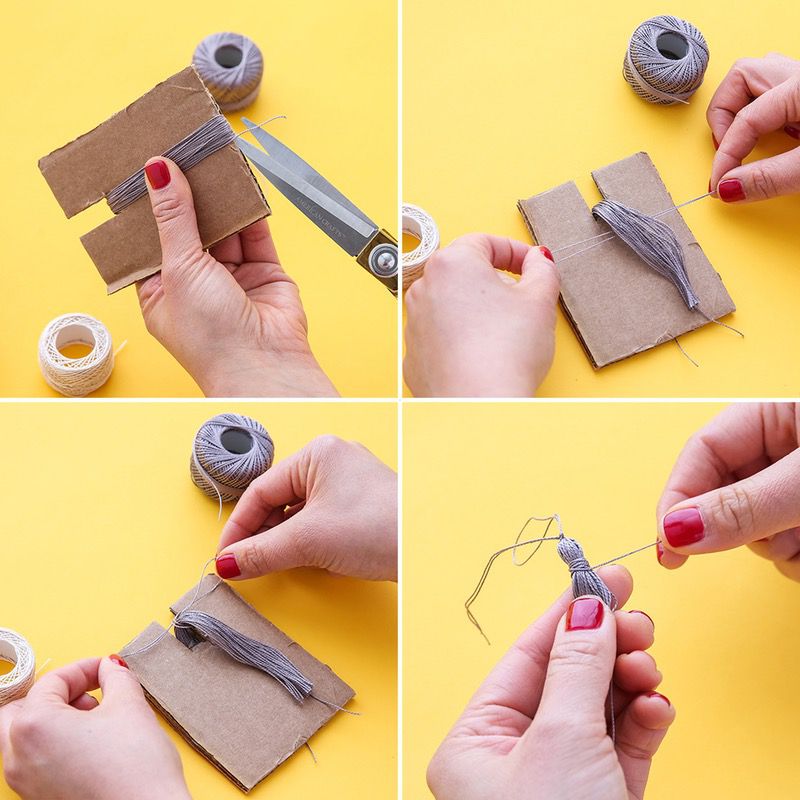 Repeat all the steps to make more tassels. Remember to have a nice palette of colors that won't cut the eyes later.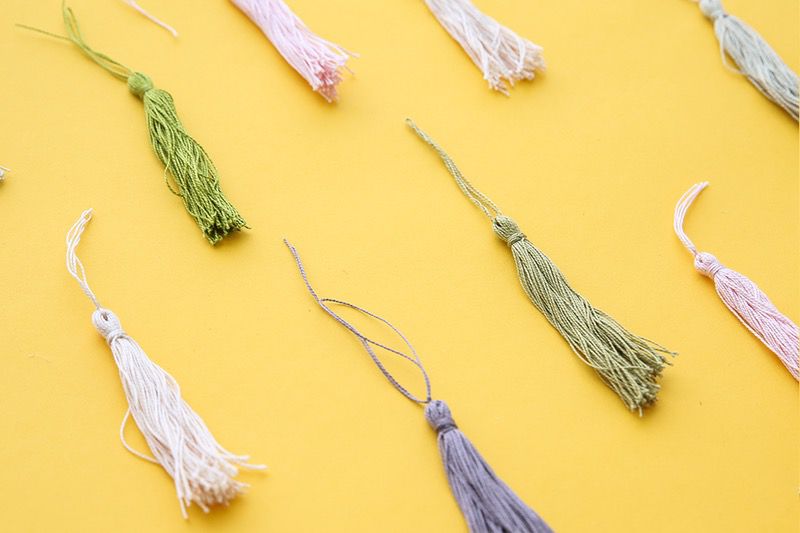 2. Starting from the base of the clutch, glue all the tassels in the random order using a glue gun until you reach the top. Let it dry for several minutes.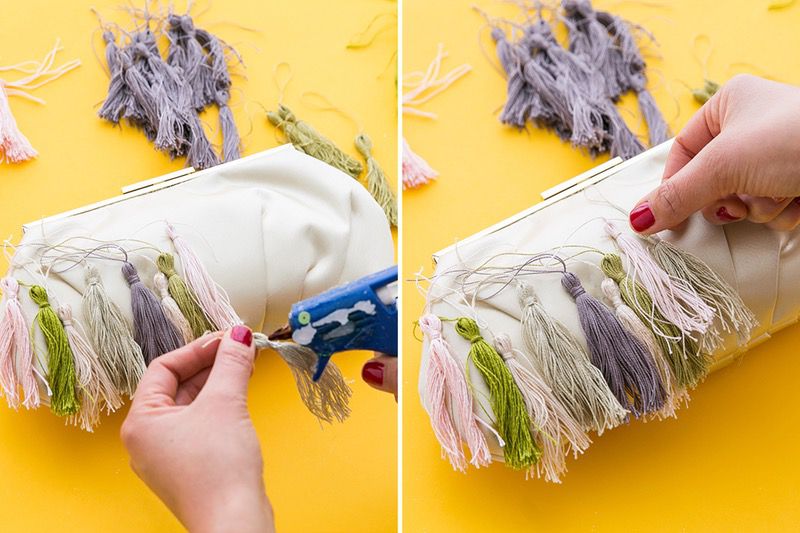 3. Now it is a time to trim your tassels in the ladder shape. You can also improvise and trim your own shapes. Be patient and don't cut too much of a tassel otherwise you will need to make another one!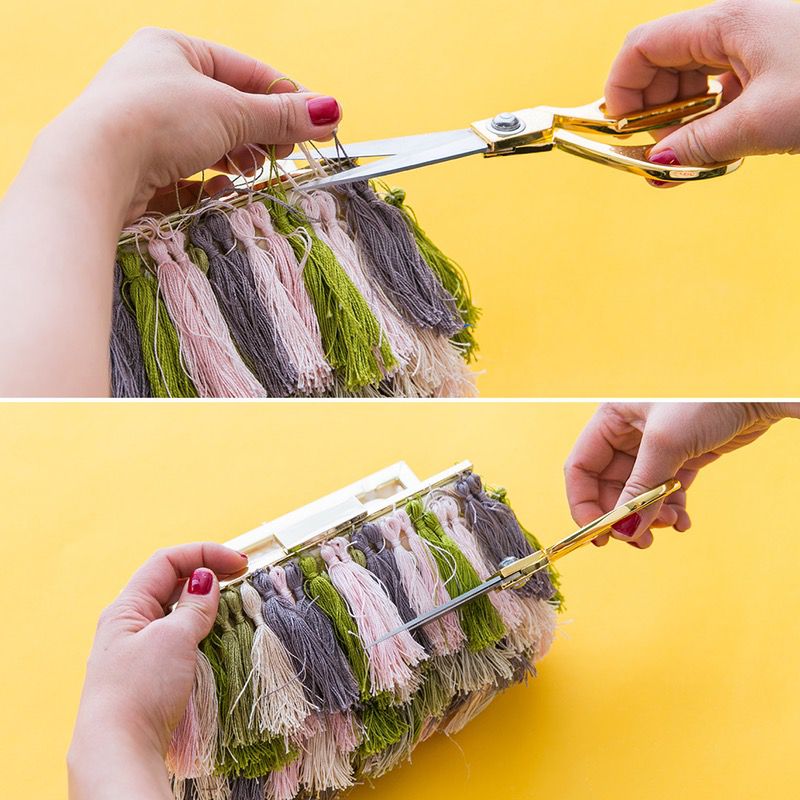 Voila! Now you are ready to rock with your new supper cool clutch! Looks expensive, isn't it? I love it, especially the light colors that will be a good addition to almost every outfit. Enjoy!
Source: brit.co