A white lace barrette
May 25, 2017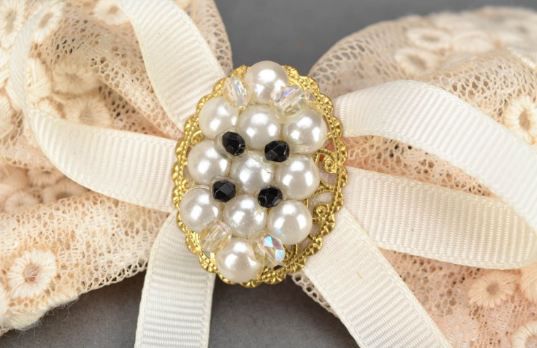 Lace accessories are perfect for all occasions and at any age. I like the barrettes because they can be worn with any length of hair. As for me, barrettes look especially beautifully on spring and on summer. They can complement the image and to make it more romantic.  Even the casual blouse looks more coquettish with a lace barrette. Make several barrettes of different styles and colors and you will look gorgeous in different dressing: monophonic maxi dresses, beach dresses, or casual look.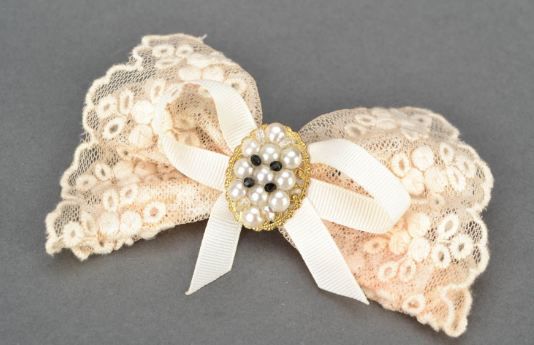 When you are in a creative mood, gather the materials and prepare very own bow.
To make a beautiful lace barrette you will need:

Automatic fastener (you may use either fastener from the old barrette, or to buy a new one in the shop)
Glue (term-gun)
Lace
Beads for decoration
A golden wire
A round decorative bonnet
A piece of ribbon
DIRECTIONS:
Select the fabric you would like to use for your bow. You can take satin, nylon, cotton, or grosgrain. Choose whichever material you like best.
Firstly folder the lace in half and sew flat seam to its edge. Make sure that edges are lying straight. Cut off the excess lace.
Then flatten the laces so that they form a broad band.
Then carefully form a lacy ribbon bow, and fix it with wire in the middle. You may even sew it in the middle.
Take a thin ribbon and form a pretty bow of it, fix with the wire in the middle. The size of the second bow should be the same as the size of the base bow. Fix these two bows together with the glue.
If you have some decorative bonnet, then glue it on the bow. Use beads to decorate the edges of the bow - you may simply sew them manually.
Take the automatic fastener and fasten the bow to it, leave your work-piece to dry.
Making a bow may seem difficult first time, yet it will become easier with practice, and you can keep moving on to more challenging bows.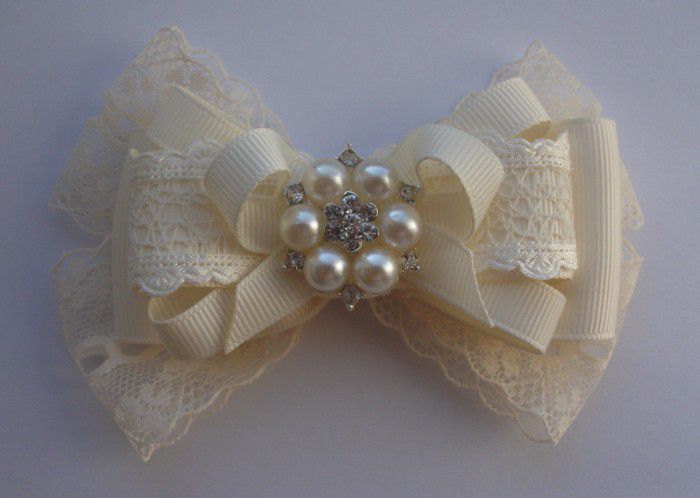 Pictures from: https://madeheart.com