Extremely Easy Thanksgiving Pear Turkey Craft
September 27, 2016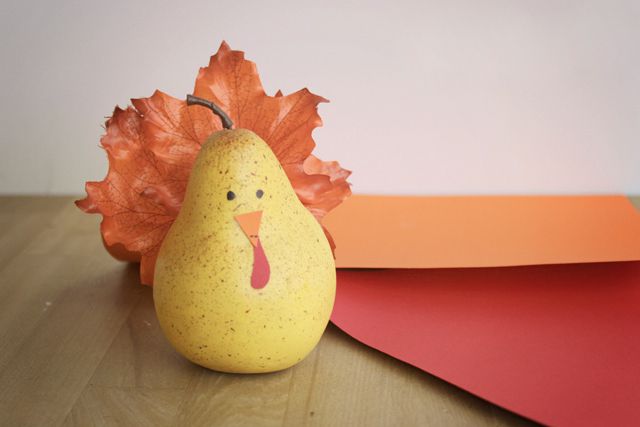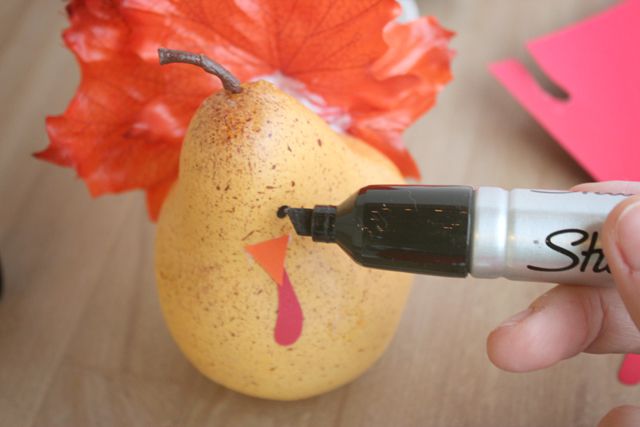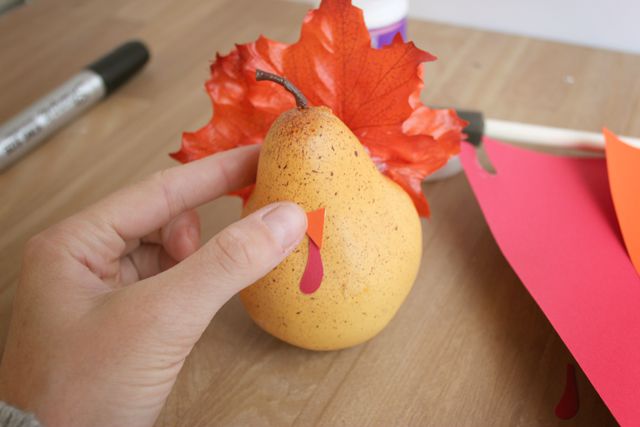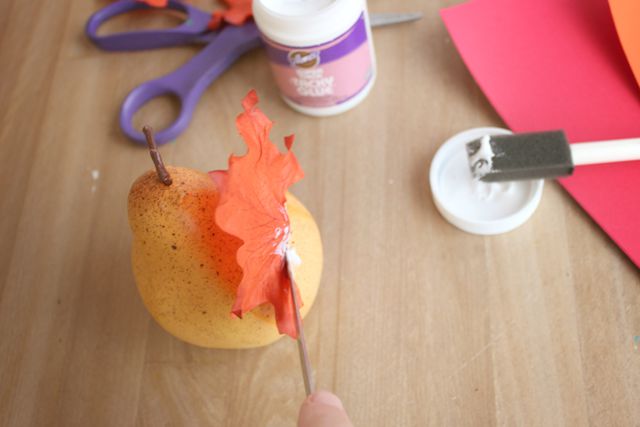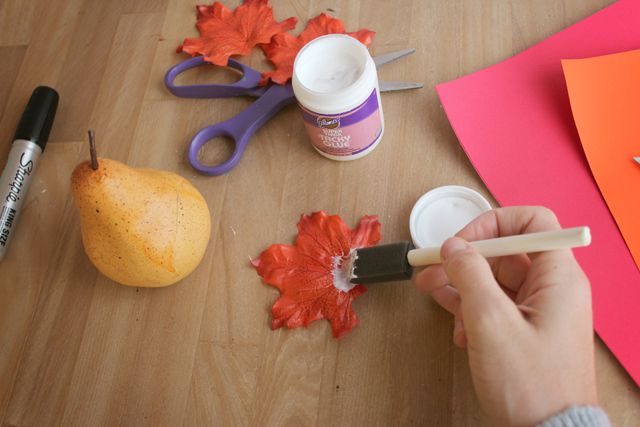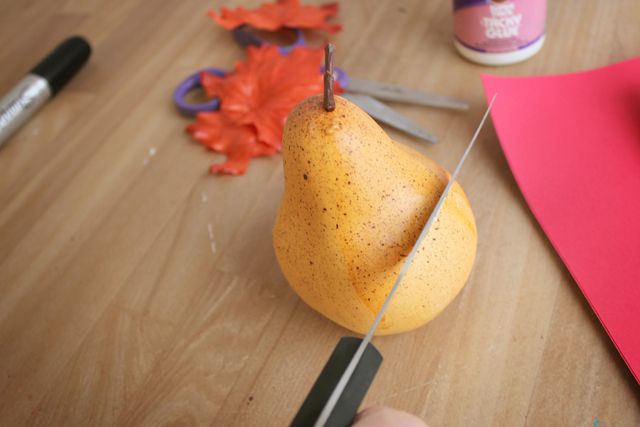 Hey, you have to try this!
Especially funny handicraft that surely will get you in mood for Thanksgiving!
This DIY pear turkey is perfect for your holiday décor or tablescape, and for playing with children. You can even give it name J
What is needed: an artificial pear (natural one is possible too), fabric fall leaves, permanent marker, sharp knife, glue, orange and red cardboard.
1. Choose a pear that can look like a turkey! The artificial pear would be perfect, but you can use natural one (in the day of holiday to keep your handicraft fresh). Cut a little deep into the pear with a knife at 45 degree angle. Start the cut about 2/3 of the way down the pear.
2. Spread glue over the both sides of the bottom of a fabric fall leaf using a steady brush.
3. Quickly and neatly, put the leaf into the cut in the pear. Get it as far down as you can swaying it back and forth. Perhaps you'll need a knife to shove it in a bit. Fridge any glue dropped on the pear and make sure that the leaf is clean too.
4. Make a long oval shaped piece out of the red cardboard and fix it on the front top of the pear with glue. Make a small orange triangle too and fix it above the red paper. This is turkey's "face"!
5. Paint in a proper place turkey's eyes by means of a permanent marker.
It's done! Have fun with your pear Thanksgiving turkey and amaze your guests and family!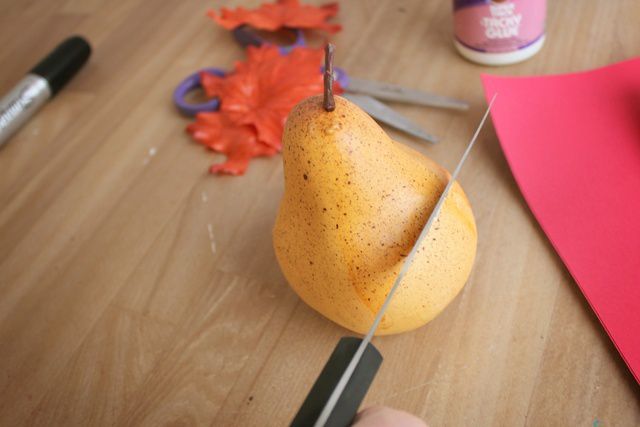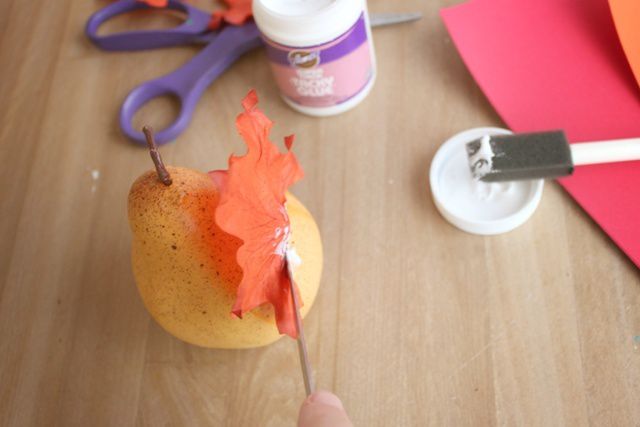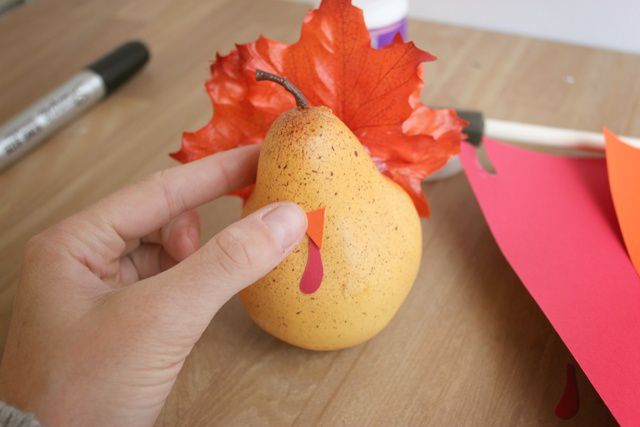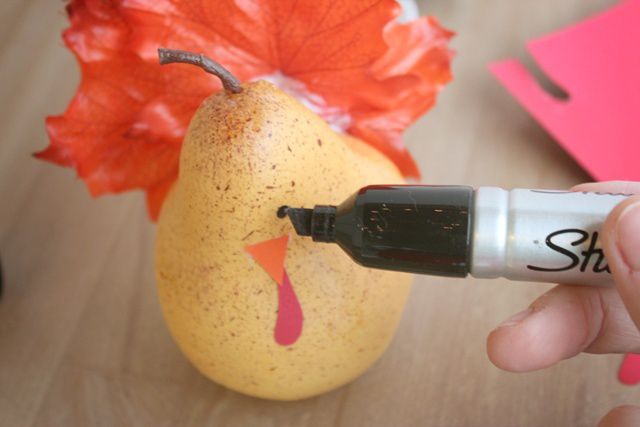 Thanks fot photo material to Crafts Unleashed