DIY traveler's notebook
June 14, 2017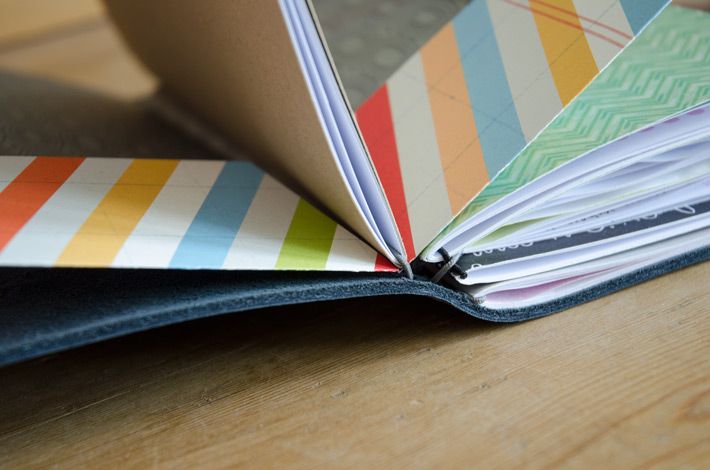 Summer is full of travellings, trips, vacations and fun time! To make your summertime even more repleted, create your own traveler's notebook yourself!
Bright, beautiful and useful accessory made with your own hands will guarantee the safeness of your memories, pictures and notes!
Good writing pads can be a powerful source of inspiration. At the same time, you can not only use them on a trips . Take such a small and light handmade notebook with you every day to write down your own thoughts, ideas, plans. Even your dreams can be stored here, because it's not for nothing that psychologists claim that in order for dreams to come true and turn into goals, they need to be visualized! So why not start and take the first step toward meeting your dreams today? Let's begin!

To create a handmade traveler's notebook you will need:
- 1 sheet of cardstock (9.125"W x 8.25"H);
- 10 sheets of text weight paper (8.5"W x 8"H);
- A standard Swingline Stapler;
- A piece of foam;
- A paper trimmer; 
- A bone folder;
- Two binder clips.
Work process:
1. Take your cardstock and cut it (if needed) to the suitable size. Score to 4.5" and then fold cutting off excess parts.
2. Take your paper shits which will be inside your note - we take 10 sheets, but you can take more or less - according to your needs. Cut your sheets (if needed) to 8.5"W x 8"H and fold them in a half, taking one by one.
3. With one folded sheet inside of other, trim both to 4.25"W.
4. Place next two sheets inside first pair and use them as a template for next pages. Continue until all pages are flush when folded.
5. Using clips, secure inner pages to the outer cardstock.
6. Open your stepler and place foam beneath the area you intend to adhere. Staple approx. 3/4" down from both ends.
7. Carefully press and flatten the prongs using your bone folder.
8. Smooth out the folded book as well as the inner pages.
Your handmade traveler's notebook is ready! You can decorate it with stickers, rubber band and tinsel!
The whole instruction you will find in the video. Hope you'll enjoy it!